Camiguin, also known as the "Island Born of Fire", is a laidback destination with beautiful beaches, natural attractions and a bucolic ambiance – all of which make it an ideal spot to get away and enjoy time from the hustle and bustle of the city. It is one of the smallest provinces in the Philippines, but you'll have plenty of things to do and see during your visit.
White Island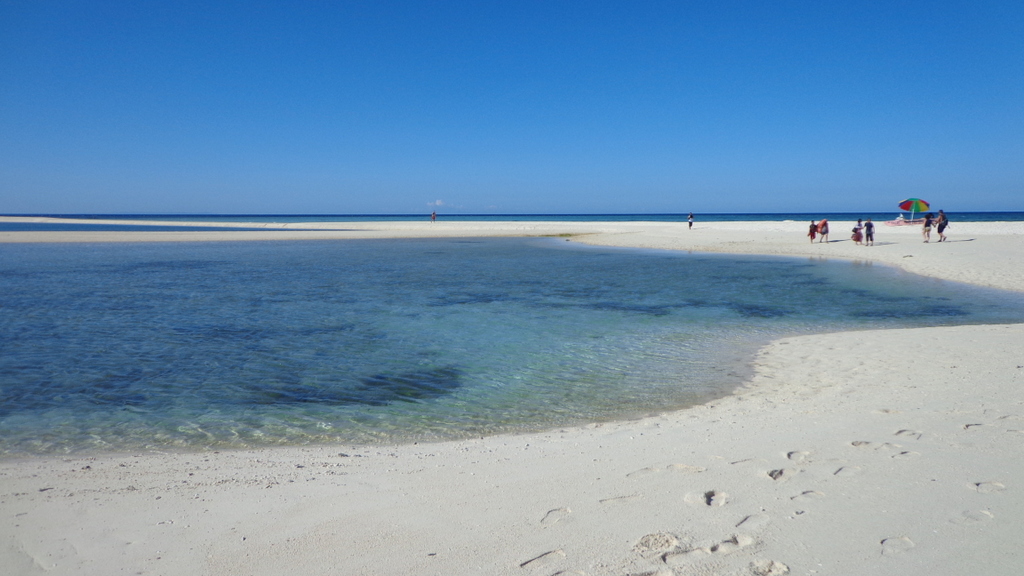 This island is a go-to destination for those visiting Camiguin. The fine, white sand of the sandbar feels immaculate to your toes. The clear, azure waters will entice you to take a dip or go for a swim. On a clear day, you'll get picturesque views of Mt. Hibok-Hibok. This is the perfect place to work on your tan, as there is no shade on the island.
How to go: You can rent a boat for P480 from Barangay Yumbing.
Katibawasan Falls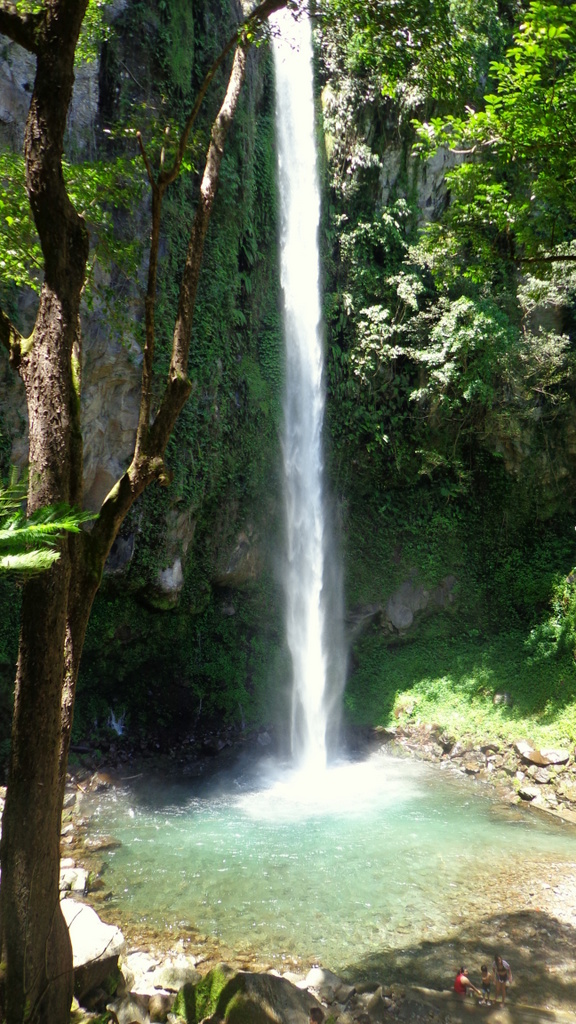 This natural attraction is a sight to behold. As you walk closer the cascade will greet you with its powerful flow. The pool below has cold waters to cool off in and refresh your body.
Fees:
Sunken Cemetery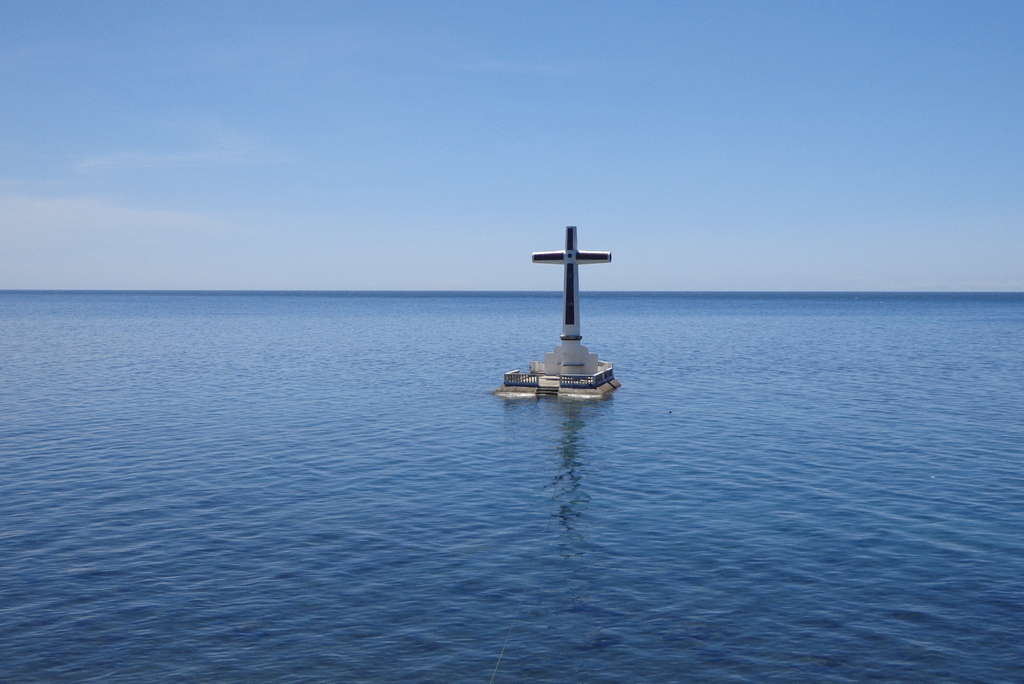 An eruption that took place in 1871 sunk the province's old capital. The cemetery was one of the places that were submerged. It sunk deeper in the early 50s because of the volcano's activity. Because of its sunken state, corals started to grow and sea creatures started to populate the area. It has now become a popular diving and snorkeling spot in Camiguin.
Fees:
P100 boat fee
P150 snorkeling gear
P50 snorkeling fee
Mt. Hibok-Hibok
Mt. Hibok-Hibok has an elevation of around 1,300 meters. It is an active volcano and is one of the volcanoes in the Pacific Ring of Fire. It has erupted five times – the first one occurring in the 1820s. These eruptions have led to the creation of hot springs that are now hot tourist attractions in the province. The assault to the peak takes around four hours one way, though it still depends on one's pace. Although it is a challenging dayhike due to the incline and minimal shade, the peak provides spectacular overlooking views.
Fees:
P200 environmental fee
P1200 guide fee for up to four people
Old Church Ruins

The eruptions that ravaged the island have left some parts of it desolate. However, you'll still find vestiges of an old church. The columns and walls are the only remains of a once bustling area.
Ardent Hot Springs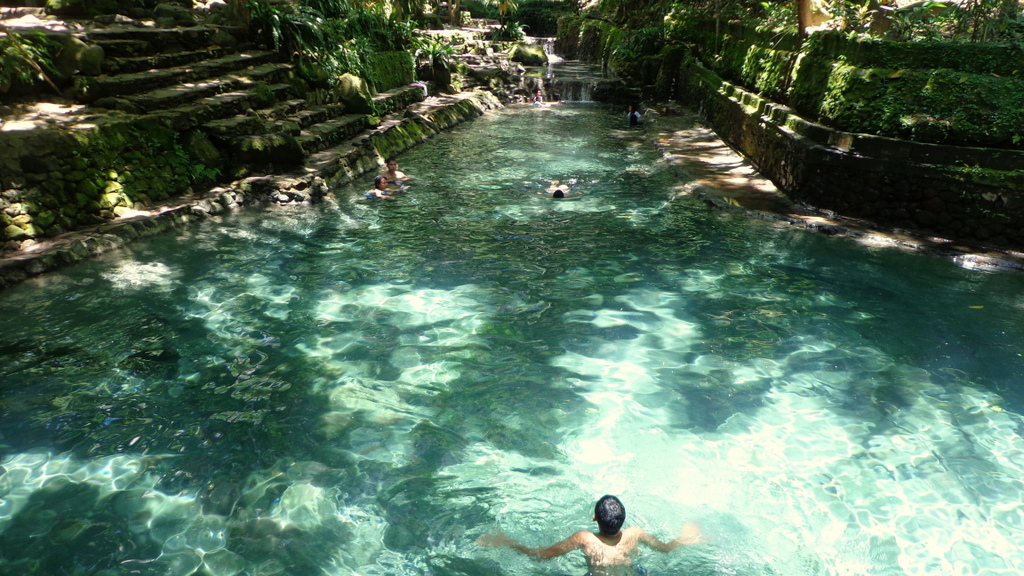 Soothe muscle aches or just relax your body in one of the pools of Ardent Hot Springs. The volcanic activity of the island has created these naturally hot pools. One of the pools has a temperature of up to 40 degrees Celsius. If that's too hot for, you can find a spot that is not as warm.
Fees:
P150 for family hut
P70 regular hut
P1200 twin room
P2750 family room
Sto. Nino Cold Spring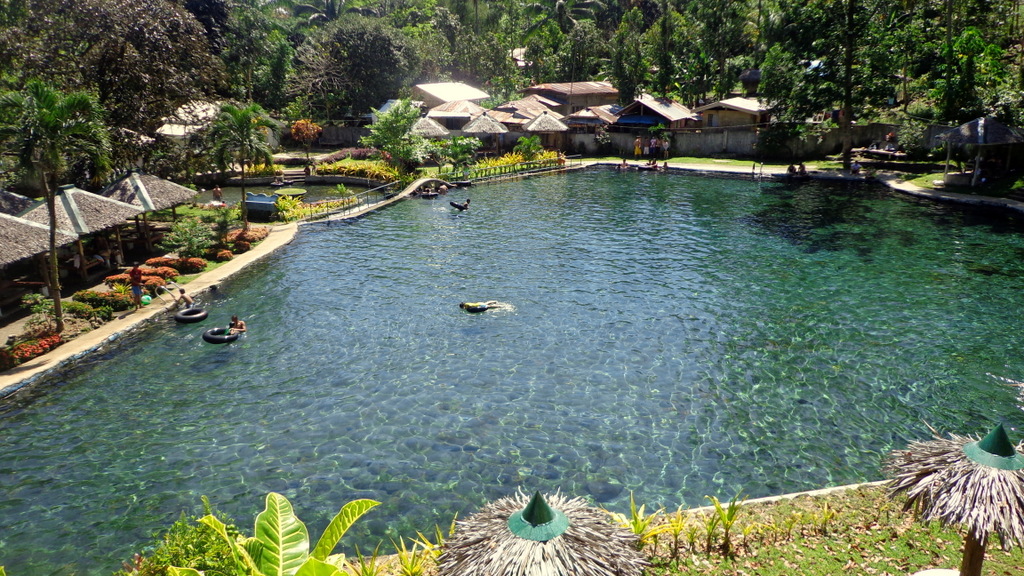 Upon first glance, you might think that the pool is just like any other. However, once you take a dip and look deeper, you'll notice the difference. The cold spring water is refreshing and is the perfect remedy to the scorching heat of the summer sun.
Fees:
Getting around
Camiguin is a small island that you can explore easily. You can rent a motorcycle taxi for P800 to P1000 a day with driver. A motorcycle without driver will cost you P500. If you're traveling with a large group, it's better to rent a van for P2500 for up to 10 people.
How to get to Camiguin
There are no direct flights from Manila, but there are flights departing from Cebu. You can book this route if you don't want to spend a lot of time trying to reach Camiguin.
Alternatively, you can book a ticket to Cagayan de Oro City. Airlines ply this route regularly and you can easily find discounted tickets. OceanJet has a trip to Benoni Wharf that departs from Macabalan Port at 8:30AM. The fare is P900. You can go to Balingoan Pier from Cagayan de Oro's city center. Board the shuttle from the airport for around P200. Go to the Agora Bus Terminal and get on a bus traveling to Balingoan for around P150. The ferry departs for Benoni Port in Camiguin and costs approximately P130 to P170.