City life can be stressful. Everyday commute and traffic can definitely suck the life force out of you. There is also the stress from work or school to consider.
Having a short vacation somewhere where you can get closer to nature, unwind, and destress from the hustle and bustle of the city will surely help in relieving the strain you are feeling both physically and emotionally. A place like Villa Elma in Lucban, Quezon is an excellent choice.
The Farm Resort
Villa Elma is a fascinating place of rest and solace that is nestled in the foothills of Mt. Banahaw. You would surely appreciate the sound of brooks running through this farm resort and breath of fresh air it offers.
Getting to Paradise
Looking for and getting to the farm resort is easy because it is searchable through Waze. The place is just a short drive from Lucban, Quezon's town proper.
Touring Villa Elma
The place is secured by a steel gate, behind which stand impressive cement statues of Catholic religious figures and animals. Before entering, you would have to pay P100.
To make the most of your stay at the farm resort, make sure to visit the following attractions:
The Hanging Bridge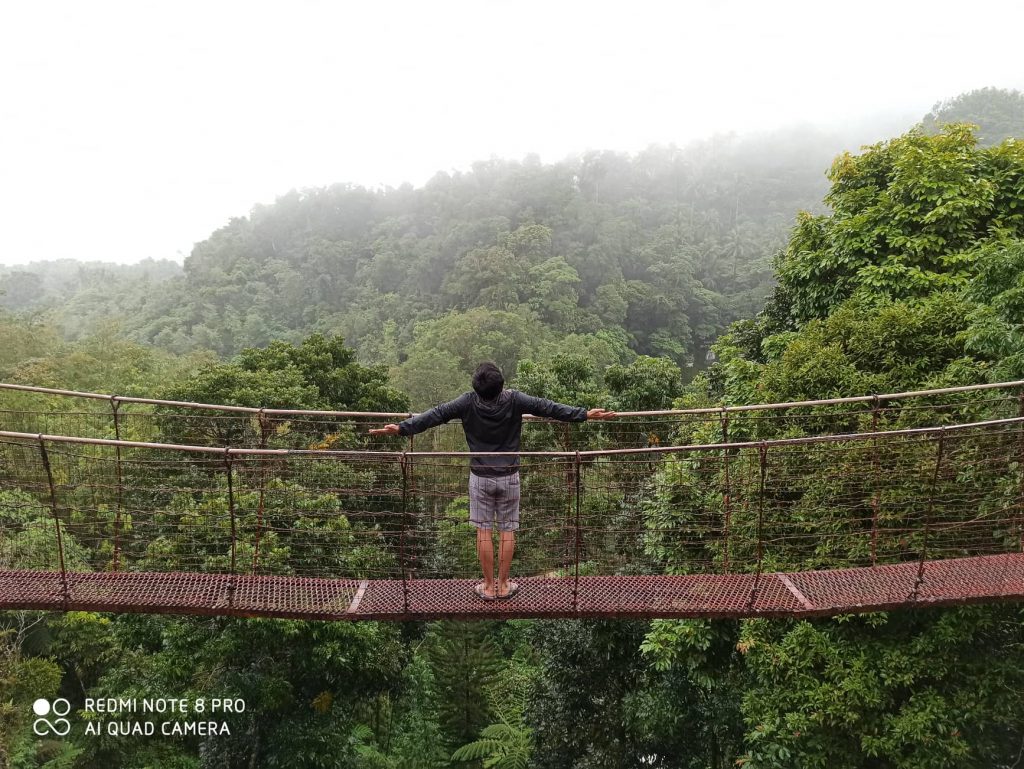 This attraction offers visitors a way to challenge themselves, especially those who are afraid of heights. Once you conquer your fears, you will be rewarded with a beautiful view of Mt. Banahaw in all its glory.
Stations of the Cross
In addition to picturesque scenery and beautiful attractions, Villa Elma also caters to individuals seeking solace through religion. It features sculptures made to replicate the stations of the cross. Although you might have to walk up and down some stairs, viewing the art up close is totally worth it.
Mahiwagang Paraiso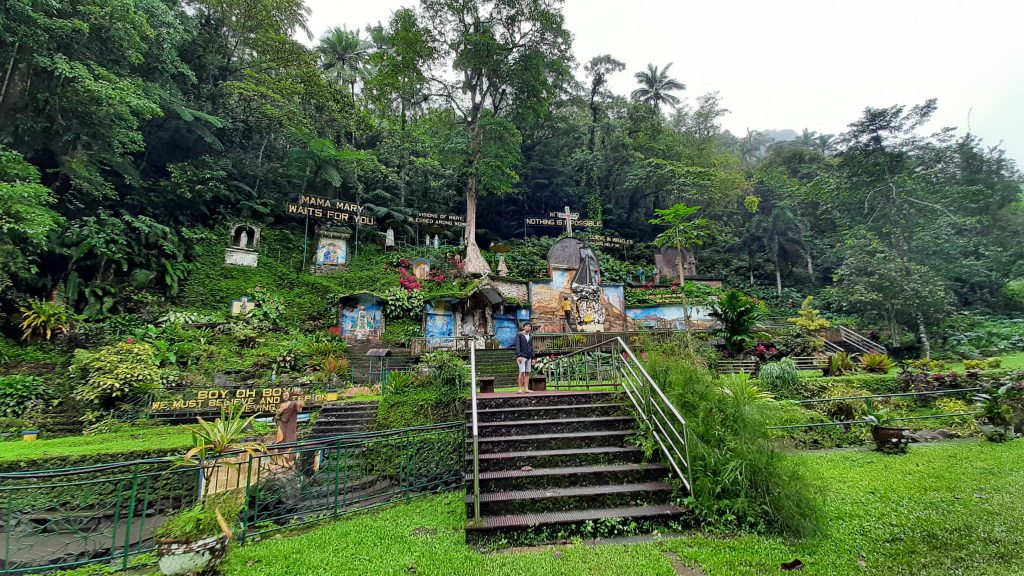 At the farther end of the place lies a spot adorned with sculpted figures of the Virgin Mary. It is surrounded by a manmade river, which adds to the peacefulness of the place.
The road leading to Mahiwagang Paraiso is a bit slippery as the path is mostly covered with moss, so make sure to be careful and use shoes with good traction. However, the trek is still worth it and totally instagrammable.
Jurassic Park
A little ways down from Mahiwagang Paraiso is an attraction called Jurassic Park. This area features cement statues of huge lizards that lived way before humans.
The wonky way they are portrayed may remind you of Pablo Picasso's paintings. Don't miss taking a picture with one of these cute and adorable dinosaurs!
Elsa Café
After walking around, stop by Elsa Café. It is located near the entrance and has a balcony from where you can marvel at the beauty of Mt. Banahaw while enjoying a cup of warm drink or eating a meal.
Accommodations
Villa Elma offers lodging for individuals or groups who want to spend more than one day in the place. Both interiors and exteriors are beautifully built with wood.
Room types:
Glamping tent – has 3 fan rooms; P1,400 good for 2 inclusive of breakfast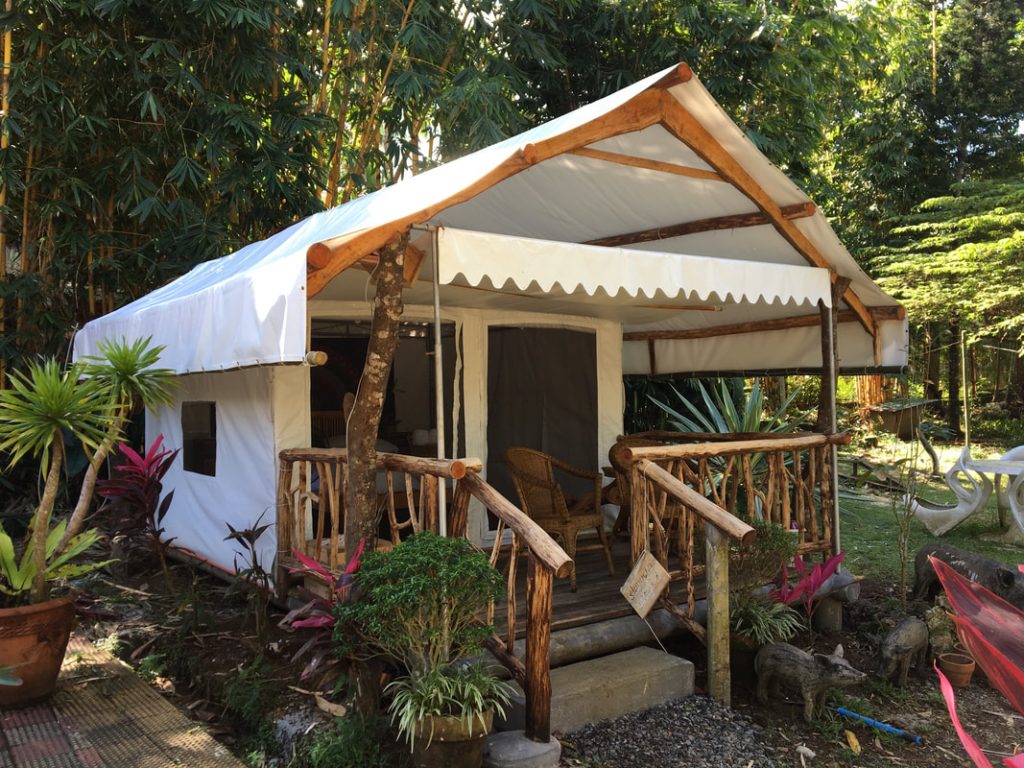 Twin House – fan room with toilet and bath tub; P2,000 for 2 with breakfast
Master's Room – cabin-style air conditioned room with bath tub and dressing room; P2,300 for 2 with breakfast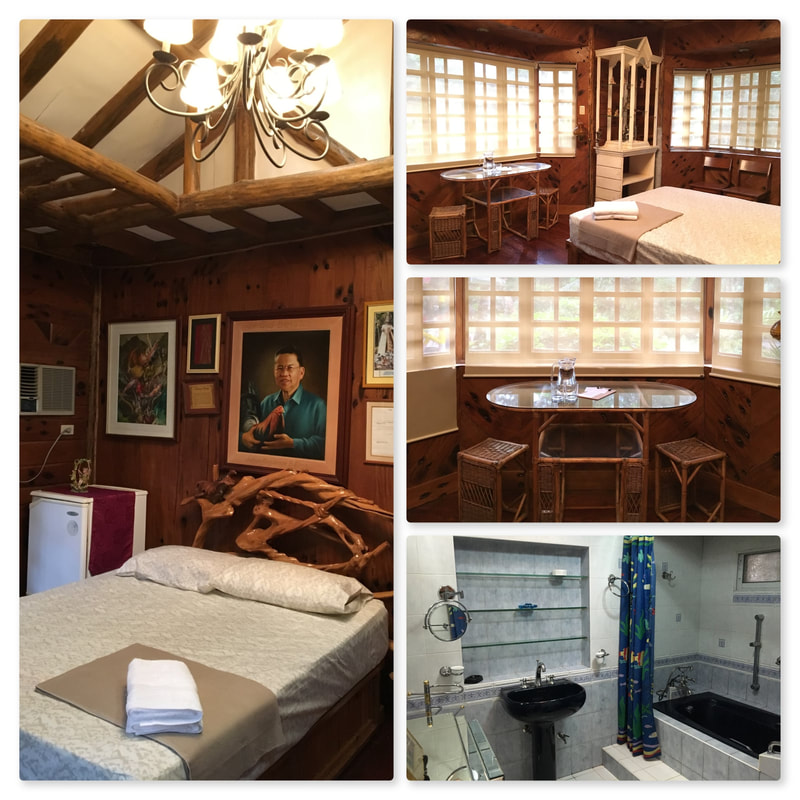 Tree House – can house 8 persons; P2,800 for 2 with breakfast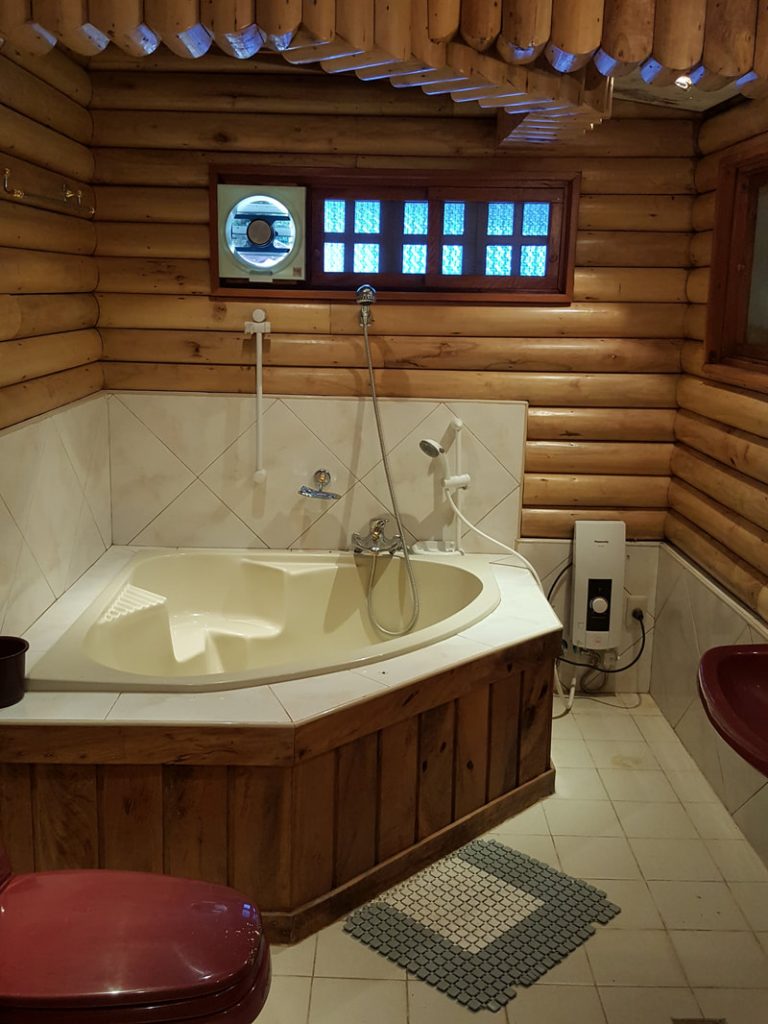 Log cabin – can house 8 persons; P3,500 for 2 with breakfast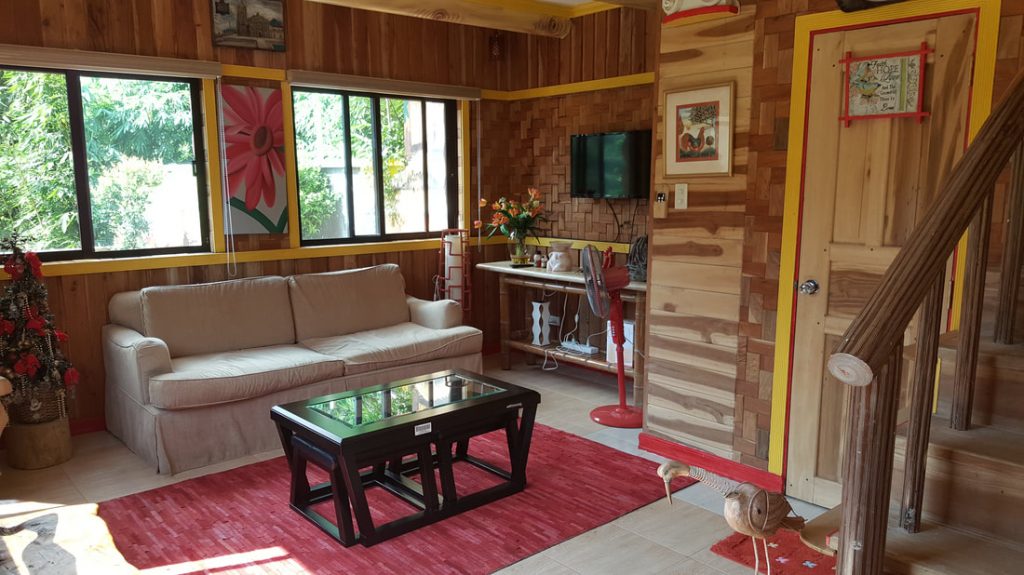 The Essentials
Business Name: Villa Elma
Address: A. Mabini Street, Brgy. Palola, Lucban, Quezon Province, ​Philippines
Contact/Phone Number: +639770496186/​+639298388496
Google Maps Link: https://goo.gl/maps/djXeD7RmUYTU28Ur8