Palawan has, time and again, been recognized as the Best Island in the World by the prestigious travel publication Travel + Leisure. And rightly so. With its pristine beaches, ultra-fine white sand, karst limestones, and vast, crystal-clear, and turquoise seas housing colorful sea creatures and reefs, Palawan is truly deserving of global acclaim.
Nestled between Puerto Princesa and El Nido is a coastal town called San Vicente—a quiet, fishing village that few tourists know about.
San Vicente is home to Long Beach, the longest beach in the Philippines and the second longest in Southeast Asia. Though it is not yet as well-known as El Nido, Coron, and Puerto Prinsesa, it's no less beautiful than its mainstream neighbors. Out of the 4, I daresay that San Vicente is by far the most idyllic.
Here's why.
An endless, crowd-less coast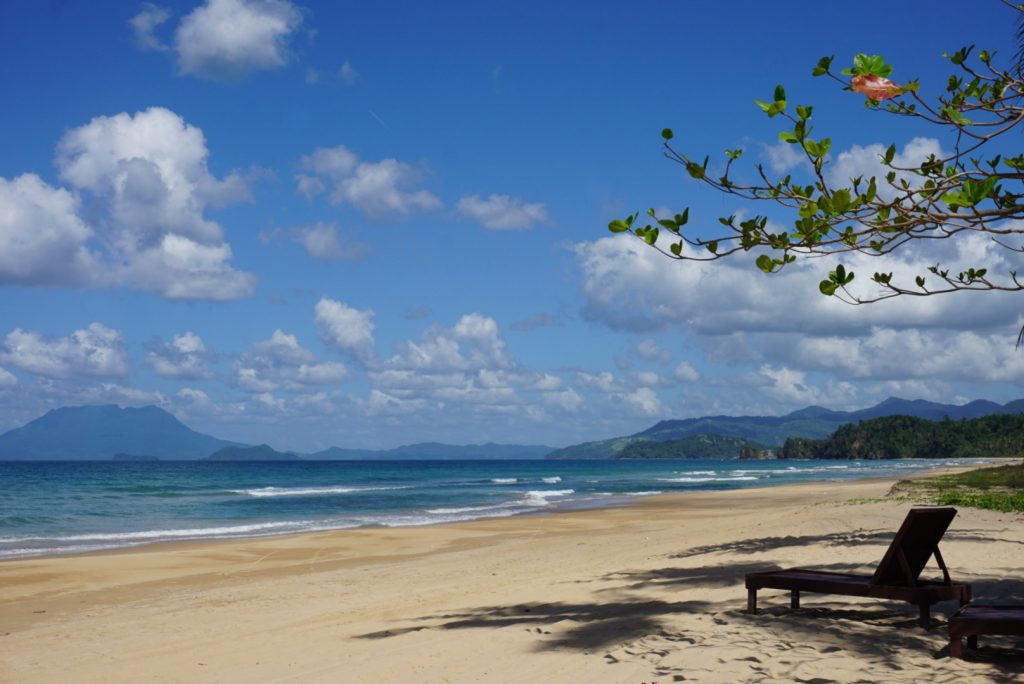 Long Beach boasts a 14.7-kilometer shoreline (thrice the length of Boracay) that, at this time, may have more dogs roaming its beige, fine sand than actual humans. No need to dodge beach goers or vendors to shoot the perfect photo or to find an empty spot. Here, you can fully enjoy stillness and solitude—movement and noise brought only by crashing waves and sea breeze. Just you and blue hues, nothing but.
Save & swim with the pawikan
Learn about the pawikan and experience firsthand how locals help conserve them. You can join Kuya Arty, part of the Club Agutaya staff, early in the morning to dig up pawikan nests, collect eggs, and move them to a barricaded area in front of the resort where they will be safe to grow and hatch. Note that peak nesting season is from September to February, and eggs start to hatch around January.
Fresh catch at the poblacion
There are no lavish resorts or big establishments in San Vicente, which is exactly why it's worth visiting. In the town proper, there are only a few, modest restaurants that serve freshly caught fish and seafood. Some restaurants are located in a small commercial square, while others are in the periphery and offer a view of the sea. It's not fine dining, but its charm and authenticity complement the simple, unhurried pace of a Filipino fishing village.
View at Bato ni Ningning
Sunset from Long Beach is surreal, but catching it at Bato ni Ningning is a whole new level of stunning. The spot offers a panoramic view of the coastline, rice fields, hill formations, and nearby islands. This is a must-see, and quite easy to go to at that. Accessible by an e-trike ride, here, all you have to do is ready your camera, wait for the golden hour, and let the glorious view take your breath away.
Amazing island hopping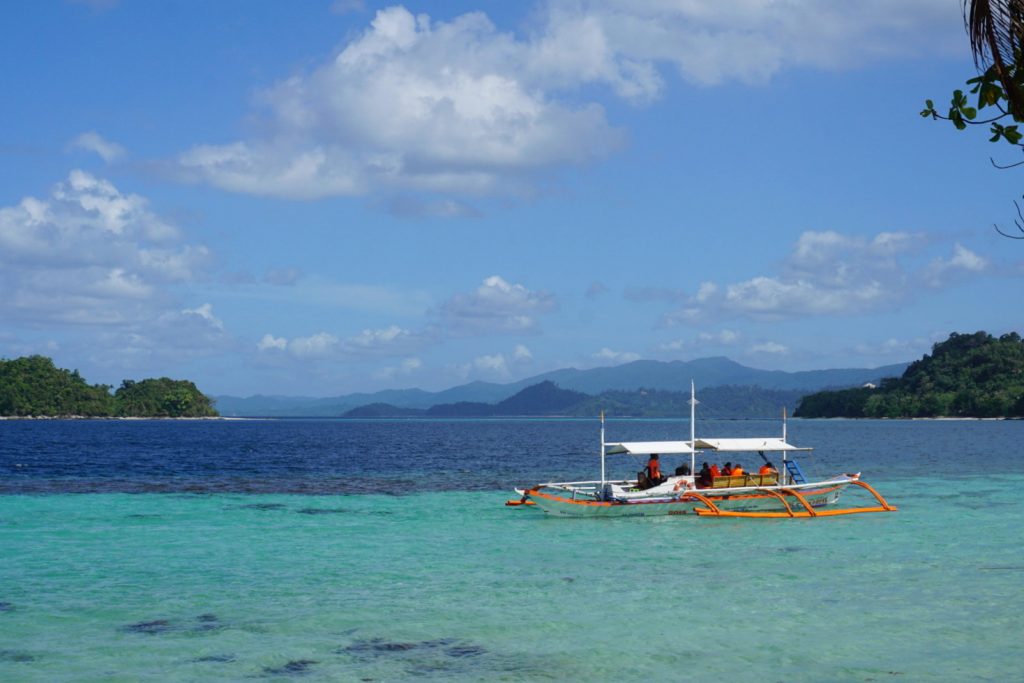 Just because San Vicente is less prominent than other islands in Palawan doesn't mean its island hopping and snorkeling experience is less worthy. Charter a boat and visit a number of sandbars. Snorkel or scuba dive to see coral reefs, swim with a myriad pawikan, and hike to quaint but amazing waterfalls.
Here are a few tips to get the best out of the trip: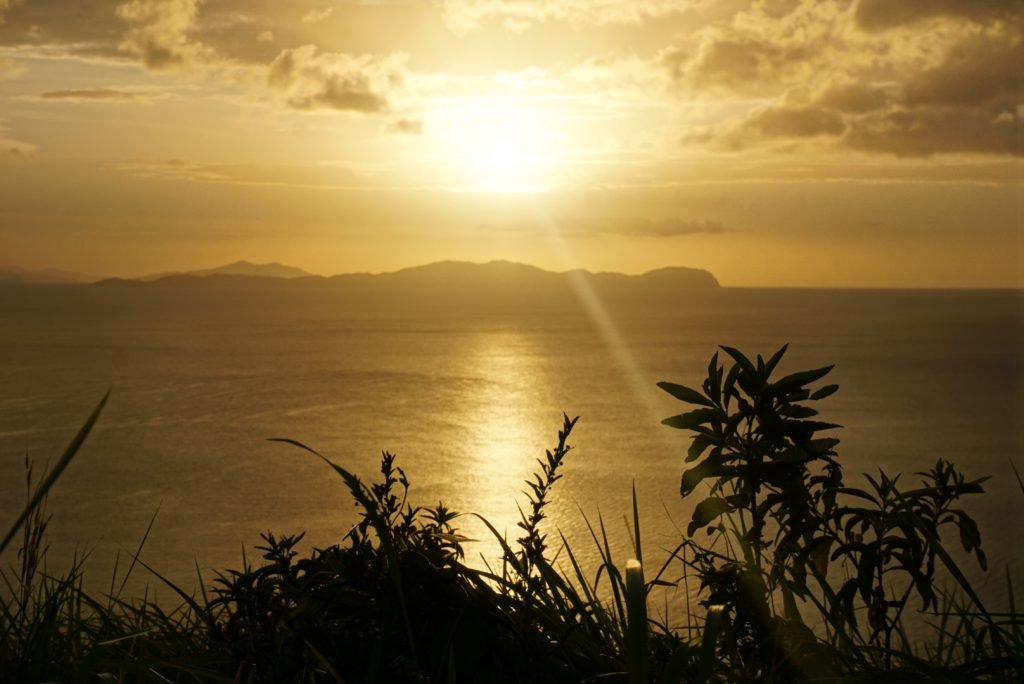 It is best to allot at least two full days for the trip to see all the notable spots.
Make sure your accommodation is in the right location. The more popular beach of Port Barton is also part of San Vicente, but it is three hours away from Long Beach. Double check the location before booking.
Get to know your e-trike driver. Ask for his contact number so you can easily get around town. Most are happy to share the history of San Vicente and the local government's conservation efforts.
Dedicate an extra day or two if you'd like to explore Port Barton. You can also stay a night at the secluded Inaladelan Island Resort, which offers a full camping experience by the beach.
Try Club Agutaya's chocolate cake and pair it with their in-house hot sauce, if available.
I highly recommend San Vicente for those who want an intimate vacation with a special someone, or even better, with oneself. It's easily one of the best places to relish genuine peace and quiet, reclaim your headspace from the rush of city life, and do some real soul-searching.
Consider bumping this up your travel bucket list before it becomes the next big thing!