For families with young children looking for a kid-friendly space to check out while in Marikina, the Museum of Miniatures offers a novel experience of "tiny house" living.
Located in Riverbanks Center in Marikina, the Museum of Miniatures is a private collection of tiny furniture and replicas of items typically found in a European mansion.
The miniatures are part of the collection of the late Aleli Vengua, a passionate artist who handcrafted most of the pieces herself. In fact, Vengua is said to have handcrafted 80 percent of the 60,000 pieces on display at the museum, using discarded items like plastic, wood, aluminum, fabric, and glass.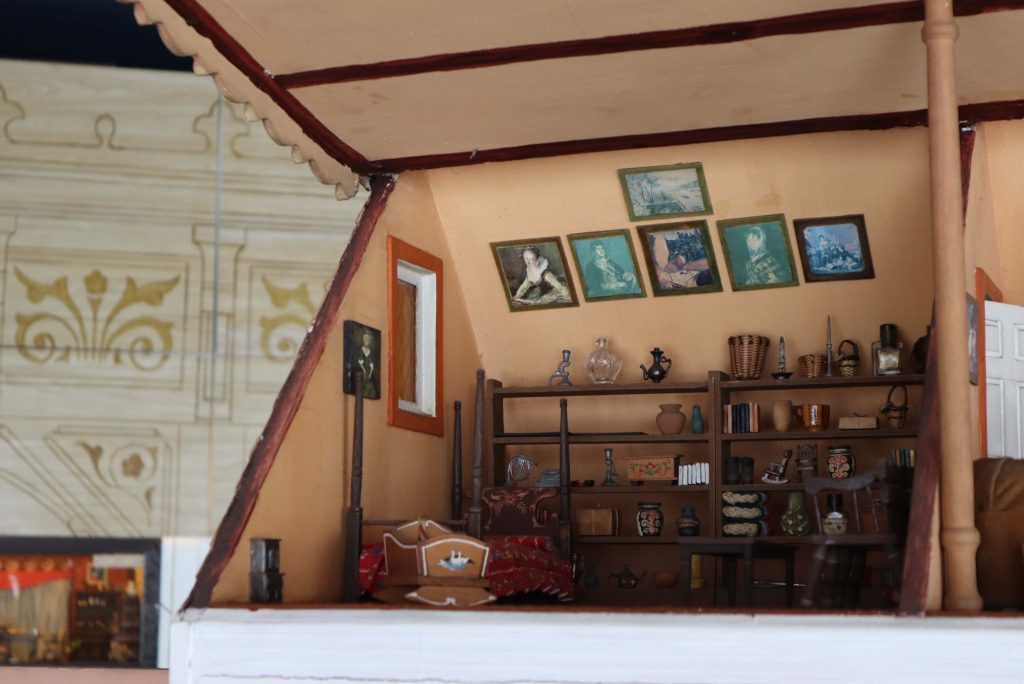 The miniaturist started her collecting tiny items during her elementary school days. Her love for tiny versions of household items pushed her to learn the basics of engineering and architecture, and she ended up building the 23 x 10.5 x 14.5 – inched rooms as a way to showcase them.
The Aleli Vengua Museum of Miniatures was formally opened to the public in 1977 and has been delighting visitors ever since.
Everything on display at the museum is designed with incredible attention to detail. The collection of shadow boxes are filled with Lilliputian pieces of 1:1 scale.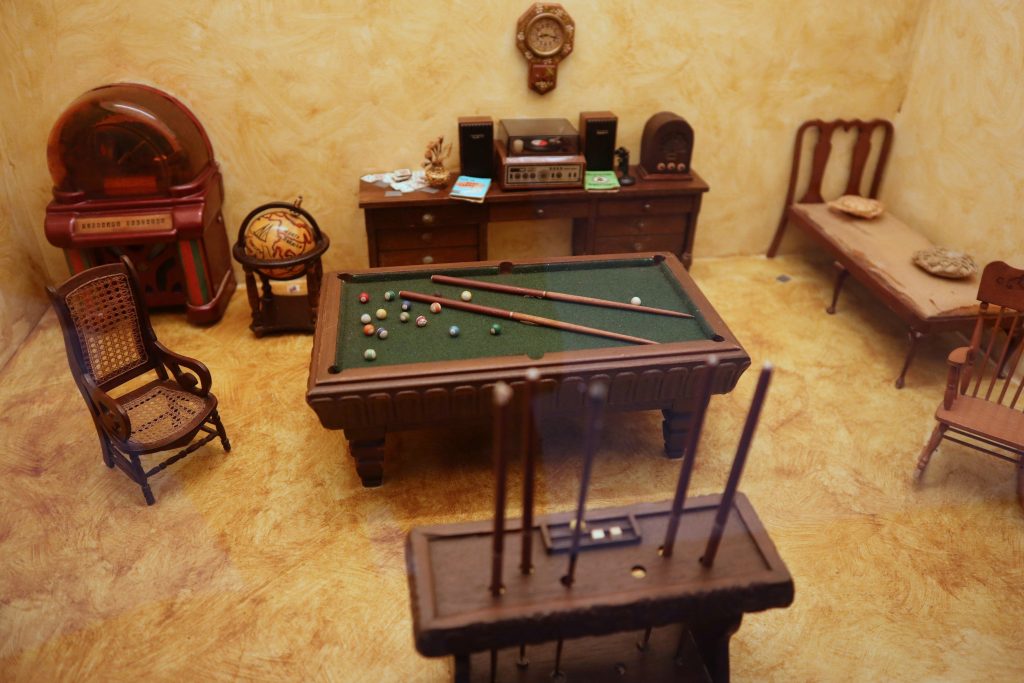 Peer behind the glass walls to see lavishly decorated European-style rooms, with tiny paintings hanging on the walls and bookshelves filled with miniscule books, vases, musical instruments, and other accessories.
Each dollhouse and shadowbox provides a delightful slice of life, each with its own theme or room design. There are at least 23 different themed rooms and displays featuring a living room, music room, Christmas room, patio, nursery, and more.
One display highlights miniature food products, with tiny cakes, baskets of fruits and vegetables, and jars of candy displayed on tiny wooden tables. In another, a typical game room is laid out, with a billiard table and little billiard balls set out for a game.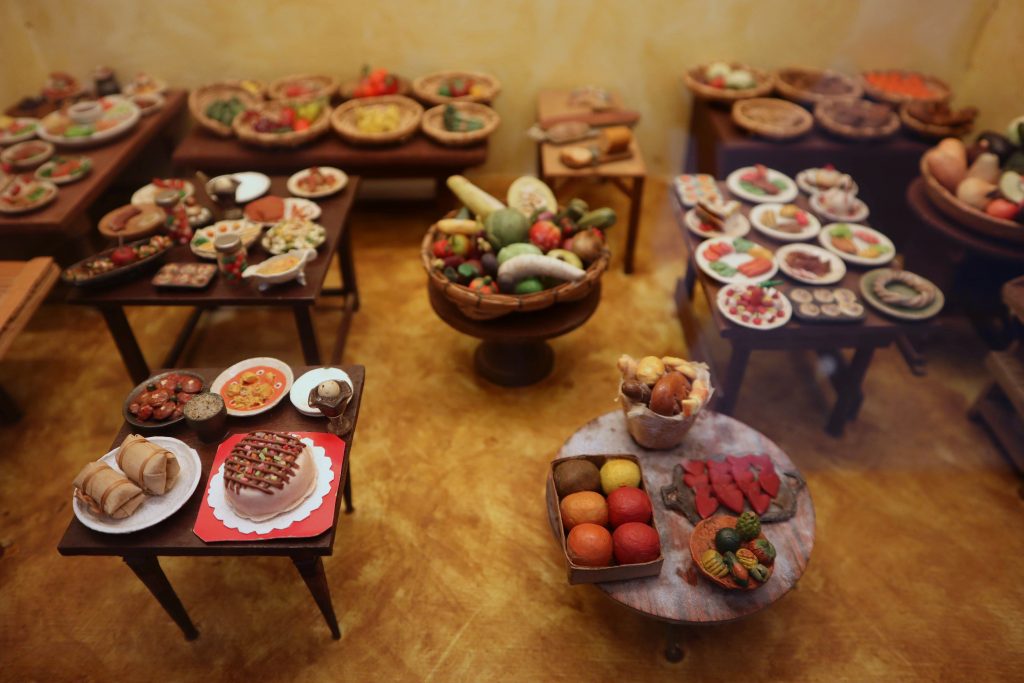 The exhibits are set up in a child-friendly way with a raised ramp and steps, so children can easily look inside the glass boxes and see the details at eye level.
The Museum of Miniatures is an ideal place for families with children to visit as an alternative to the mall.
Entry tickets to the Museum of Miniatures allow visitors to visit the Spirit of Bethlehem, a private collection of over 500 belens/nativity sets/posters/paintings and sculptures from all over the world, which the museum shares the same space with. Both museums are very compact and can easily be toured in under an hour.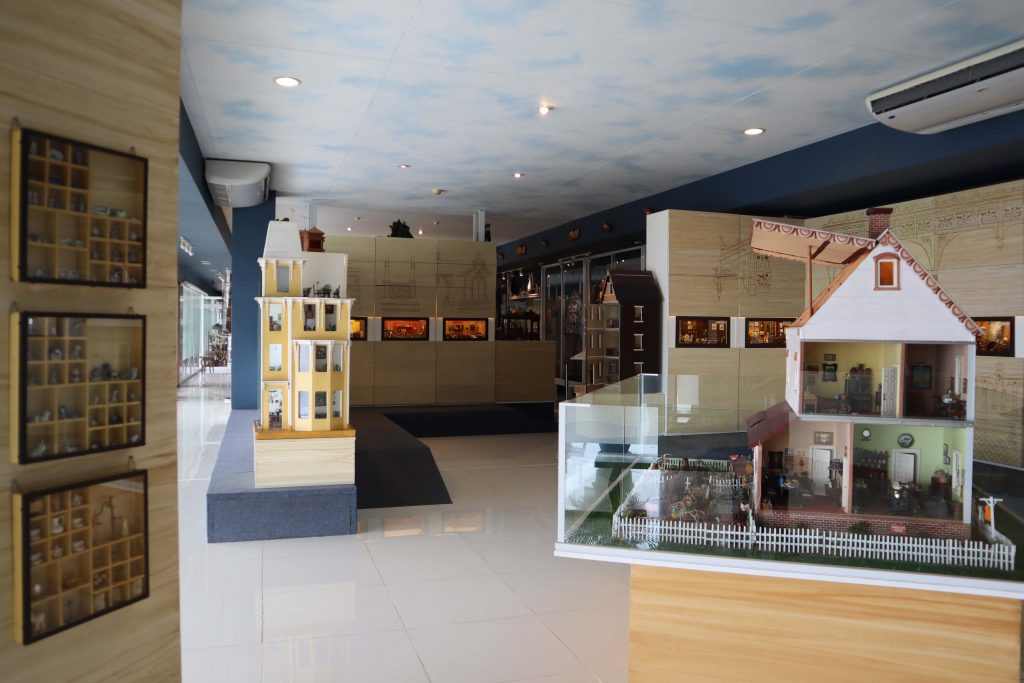 Be sure to schedule visits during the weekend as Museum of Miniatures is only open for public viewing from Friday to Sunday, from 8:00 am to 5:00 pm. They accept walk-ins and group tours. From Monday to Thursday, the museum is closed to walk-ins but are open to special group requests and school tours of at least 30 people, with prior arrangements three days before the scheduled visit.
The museum can also accommodate group tours during holidays, provided that three days' notice is given.
General admission for the Museum of Miniatures is P75.00, which also includes entrance to The Spirit of Bethlehem. A discount of 20% applies to senior citizens with ID cards. Individual teachers with ID cards and children younger than 6 years old or are below 4 ft. in height may enter free of charge (excluding children's group tours or field trips).
The Essentials
Business name: Museum of Miniatures
Address: 2nd level, E-com Building Riverbanks Center, Barangka, Marikina City
Contact number: (02) 570-0701 to 06 local 451.
Operating hours: Friday to Sunday, from 8:00 am to 5:00 pm; Closed to walk-ins from Monday to Thursday, but may be reserved for big groups
Maps link: https://goo.gl/maps/TeFr4jSSMG8ERWxB8