If you're interested in traveling to quiet beaches, geeking out about Philippine history, or gorging on seafood, then look no further than Roxas City for your next getaway.
When planning a Western Visayas trip, most people opt to visit Iloilo City or Guimaras Island. With enough time however, it's totally possible to include a visit to Roxas City in Capiz province, which is about two hours away from Iloilo.
Here are few reasons to include Roxas City in your next holiday's itinerary.
Delightful cuisine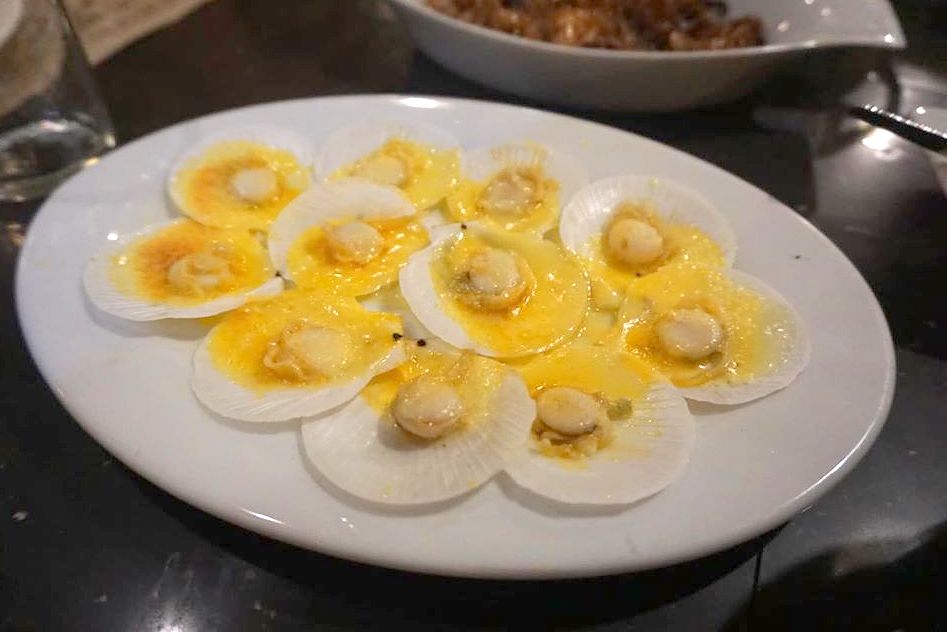 Seafood lovers, your time has come. Roxas City is known as the Seafood Capital of the Philippines, which already tells you a lot about the kind of food you can expect here. Roxas City is where you get to sample an abundance of fresh catch from the sea: oysters, scallops, shrimp, crabs, mussels. You name it, and heaps will be served to you.
Roxas City takes its shellfish and seafood seriously. The city celebrates the diwal or angelwing clam, which it protected and cultivated over the years, thus saving the species from extinction.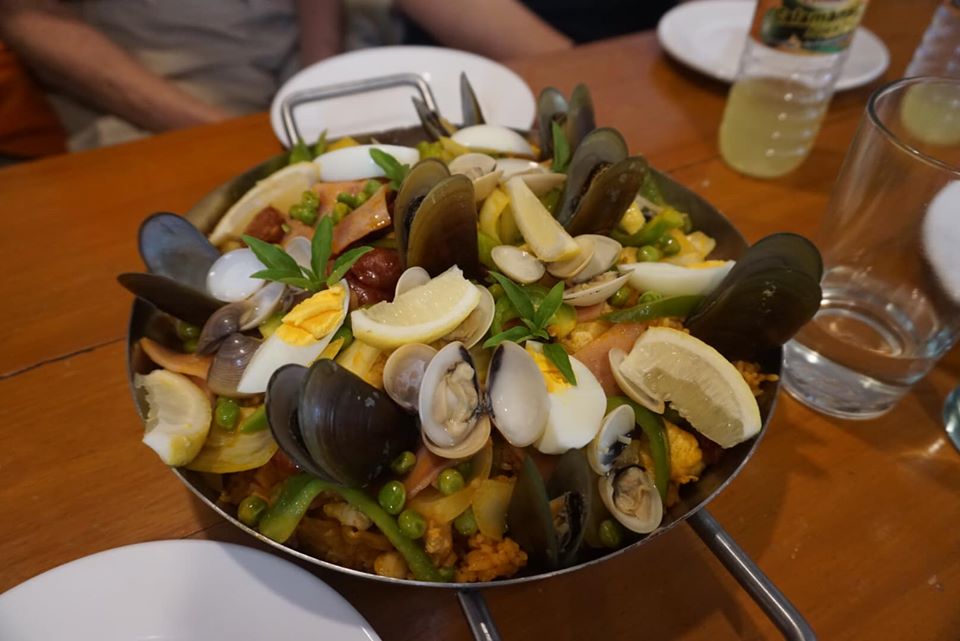 If you're not that into seafood, there are other gastronomical ways to satisfy an eager appetite. For example, Spanggo Foods, Cafe and Pasalubong Center specializes in pies and pastries, but they also offer a menu that combines Spanish and Ilonggo dishes! (Hence the name, "Spanggo".) If you're craving paella, churros, nachos, and other filling foods for a reasonable price, then look no further than Spanggo's.
Tranquil beaches
While many local beaches that have gained popularity cater more to beach goers looking for the next party destination, Roxas City's pride would definitely appeal to the crowd looking to chill and relax.
Roxas is home to Baybay Beach, which is also known as La Playa de Roxas. Admittedly, it doesn't have the trademark blue-green waters and white sand commonly associated with famous Philippine beaches. However, the sand is still fine enough to stroll on or watch the sunset from.
You can also find shining capiz shells along the area, as the province of Capiz is named after them. Crafts made from capiz can be bought from Roxas, but there's something different about walking along the beach and finding them for yourself.
A dose of history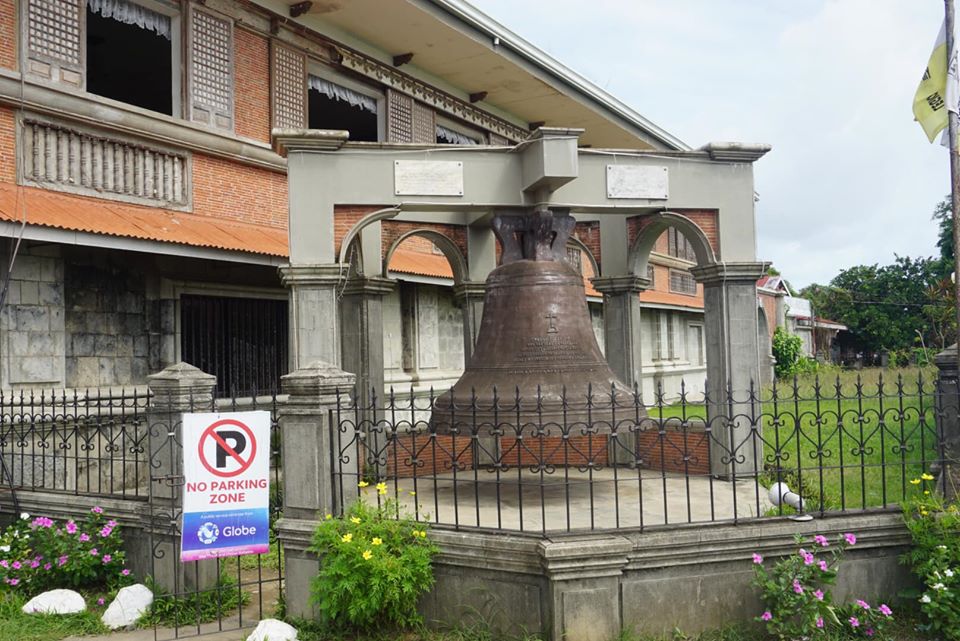 You've probably never wondered this, but maybe the history geeks among you have asked: Where can I find the largest Catholic bell in Asia?
That's right. Roxas' Sta. Monica Church is a national historical landmark, where you get to tour a belltower that fits nine bells. Think "Hunchback of Notre Dame". Built by Augustinian friars in 1774, then rebuilt in 1875 after a typhoon damaged the structure, the church is one of the oldest churches in the country. With its coral walls and pillars, you'll get a taste of Europe as you observe its windows, arches, and courtyard complete with a wishing well.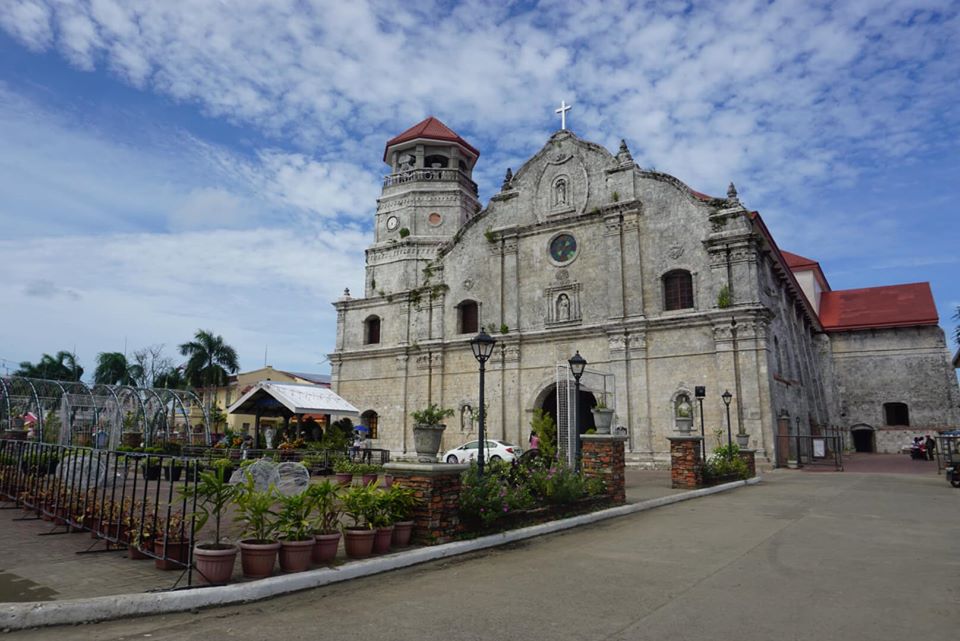 Aside from all of that, the city was the birthplace of the fifth president of the Philippines Manuel A. Roxas, which is why it was renamed after the late Roxas. His ancestral home and monument are among the historical sites close to the city plaza. The Panublion or the Roxas City Museum also stands right by the plaza. Previously used as the city's water reservoir, the museum now hosts art and artefacts that promote the history and culture of Capiz.