The Philippine Atmospheric, Geophysical and Astronomical Services Administration (PAGASA) announced that summer has officially started on March 26, and we 're scrambling to find ways on how to cool down. And since going out for beach excursions seems still far out, we look to the next best thing: enjoying a cold, luscious bowl of ice cream, courtesy of these 9 online shops that offer door-to-door delivery.
Fruits in Ice Cream (FIC)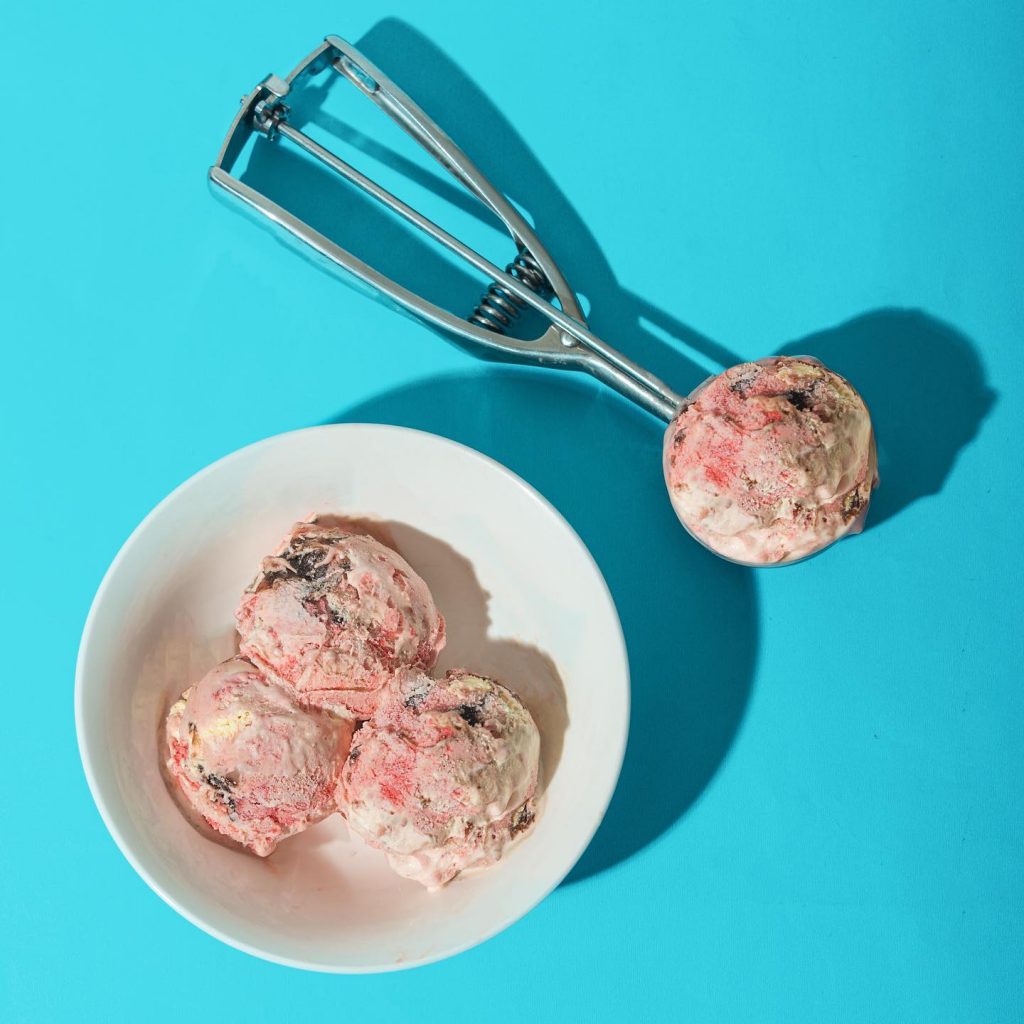 A popular brand that's been around since the late 90s, Fruits in Ice Cream or FIC uses fresh, tropical fruits and high-quality (no vegetable fat!) dairy sourced from New Zealand and Australia. The brand features homegrown favorites like Durian, Macapuno, Mango, Nangkasuy, and Ube, all without fillers and additives. They also have over a dozen other best-selling flavors, from limited edition ones like Pecan to classics like Rocky Road.
While FIC can be bought from groceries and specialty stores, you can order via delivery or pickup by visiting their website. If you're ordering via Grab, FIC also offers milkshakes and root beer float.
The Essentials:
Papa Diddi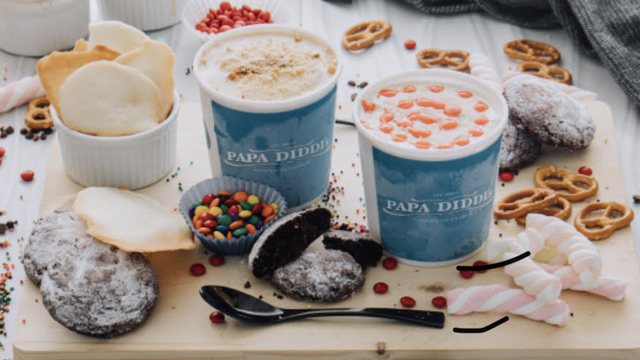 For those whose idea of surprise comes in ice cream pints, check out Papa Diddi's subscription service. For as low as P650 a month, you will get two handcrafted ice cream pints made from fresh produce and ingredients from local farms. These pints are made in small batches, exclusively for Papa Diddi's Pint Club members. The surprise? You won't know what the flavors are until they reach your doorstep.
Otherwise, you may opt for Papa Diddi's regulars, including Restraint, Treat, and Indulgence. Other interesting flavors include Barako Coffee Addiction, and cereal-themed ones like Koko Krunch and Fruit Loops.
The Essentials
Poblacion Branch
Maginhawa Branch
Eastwood Branch
The Block Branch
SM Southmall Branch
Carmen's Best Ice Cream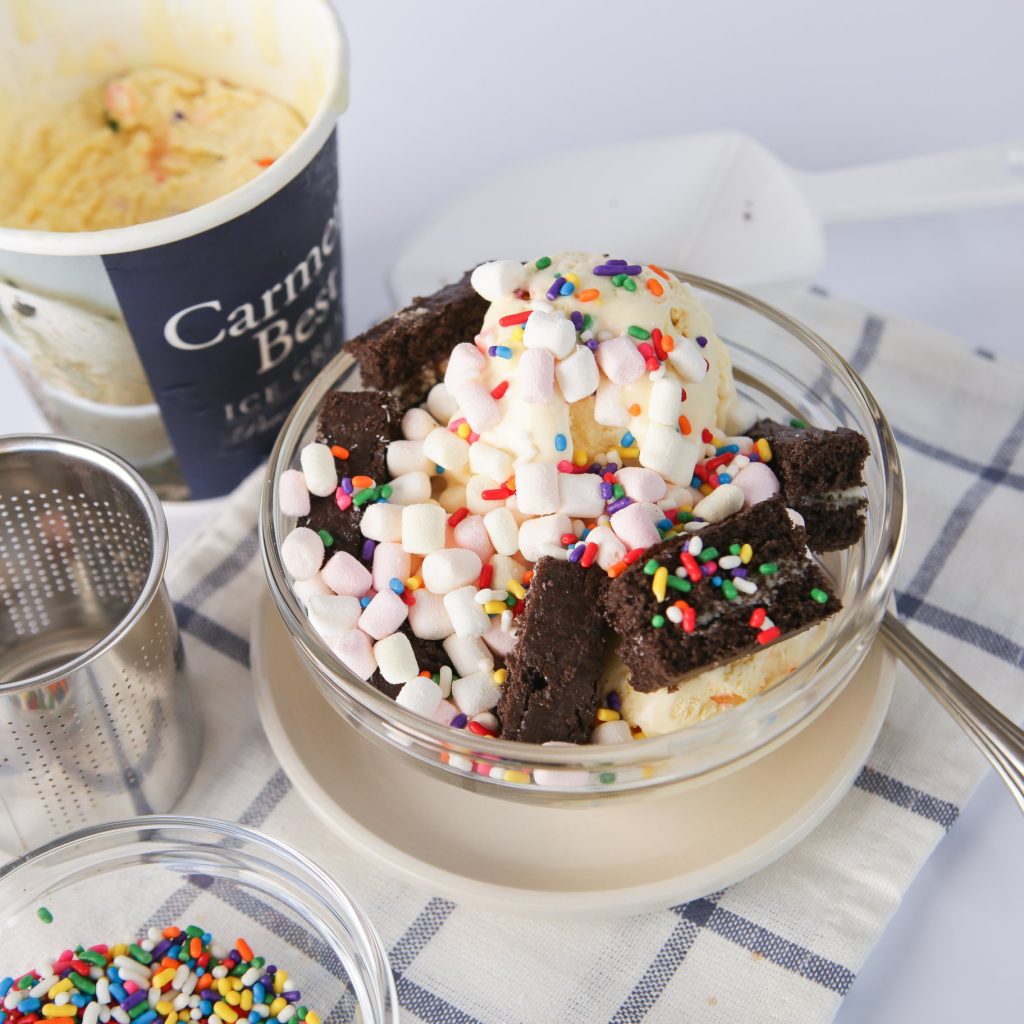 Among the country's creme de la creme, Carmen's Best Ice Cream is an award-winning brand that boasts of products made lovingly using fresh cow's milk and cream from their own dairy farms. They are best known for their Salted Caramel flavor, which catapulted them to fame and eventually, led to a branch in Singapore.
Other signature flavors include Brazilian Coffee, Butter Pecan, and Malted Milk. International flavors, like Vietnamese Coffee and Madagascar Vanilla, also carry that trademark decadence that Carmen's Best is known for.
The Essentials
Merry Moo Artisanal Ice Cream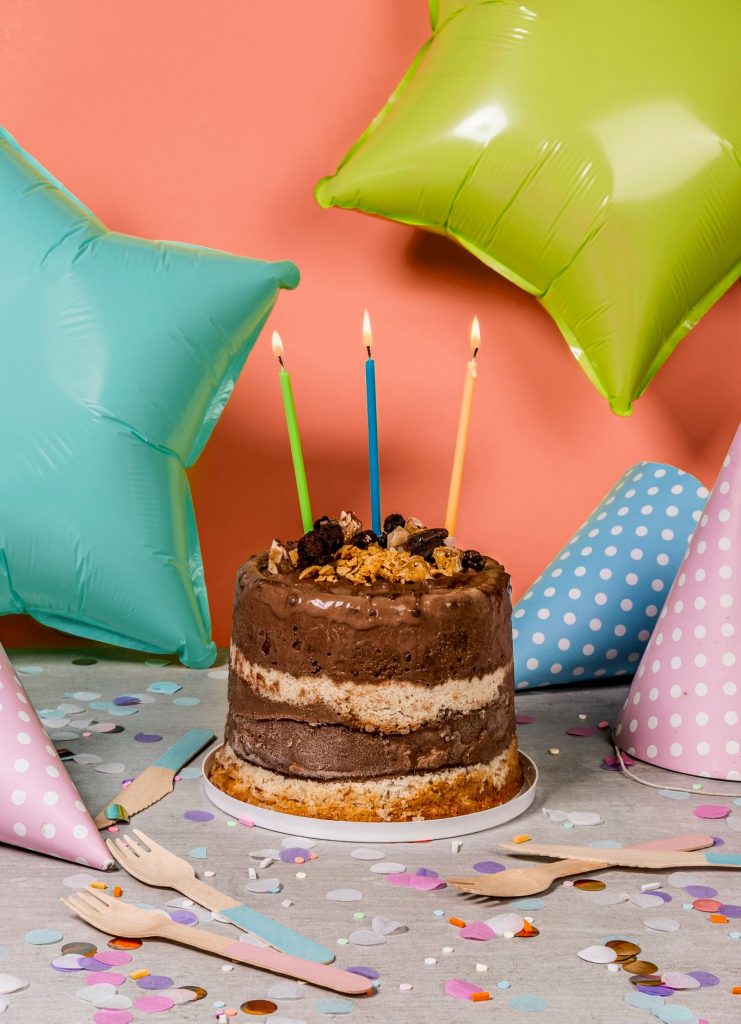 Many handcrafted ice cream brands bank on homegrown farmers to create delectable ice cream with fresh dairy and produce, and the same can be said for Merry Moo. This local brand works with Laguna farmers who grow free range Holstein-Fresian cows for dairy. This, Merry Moo, says, brings that distinct, smooth, "creamy mooeyness" in their non-UHT dairy products.
While best known for their Sea Salt Caramel and Avocado flavors, Merry Moo's Pinoy-themed flavors are also worth the lick. Check out their Dark Tsokolate and Dark Coffee flavors for starters. These are made from local tablea and Philippine Arabica beans, respectively.
The Essentials
Avocadoria's Healthy Ice Cream & Desserts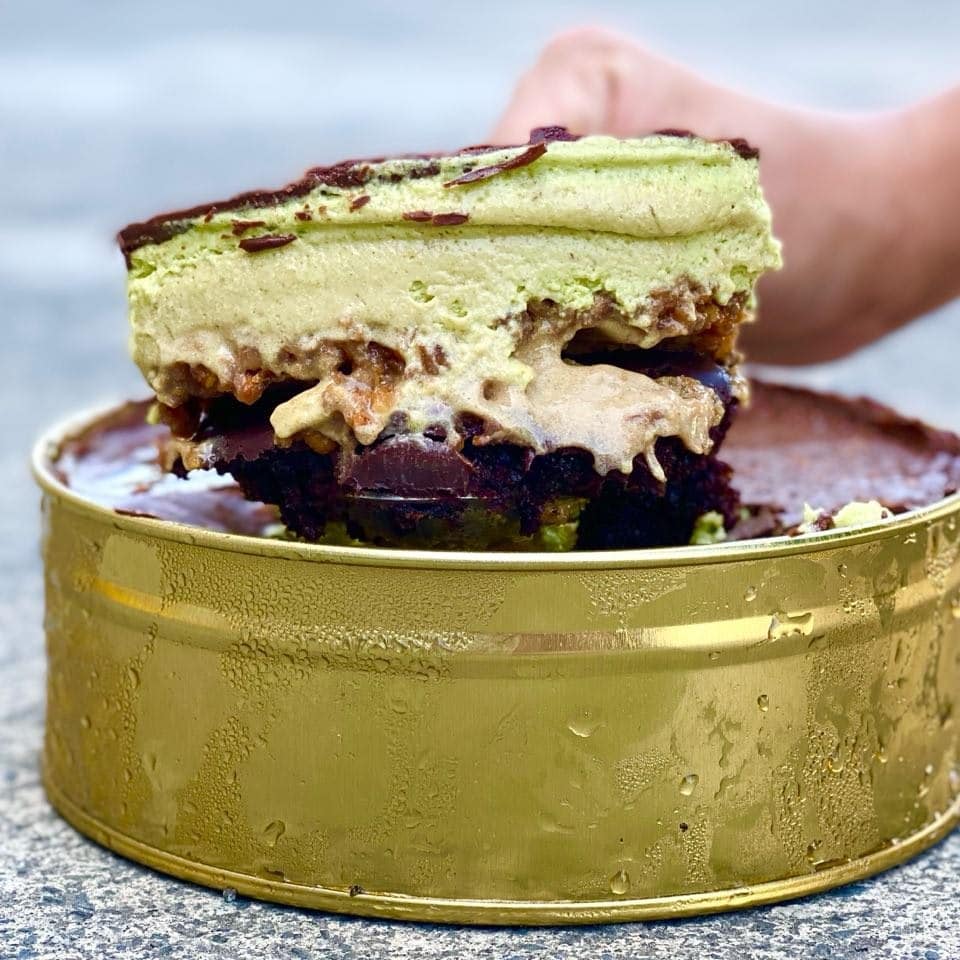 Avocado lovers usually turn to Avocadoria to sate their cravings. The brand first came into the spotlight with their Avocado Ice Cream Cheesecake in a tin can, and later expanded to include a full range of healthy but yummy avocado-based desserts. Be it an Avocado Inipit for merienda or a smooth and rich Avocado Shake after a mid morning jog, Avocadoria delights.
Three bestsellers to try this summer: Avocado Lover (soft serve ice cream with avocado slices, nuts, crushed graham crackers, flax, and chia seeds), Avocado Dream, a silky ice cream wrapped in avocado fruit shell and topped with pastillas truffle, and Avocado Senyorita, a premium avocado popsicle covered in nuts, plus dark, white, or milk chocolate.
The Essentials
Sebastian's Ice Cream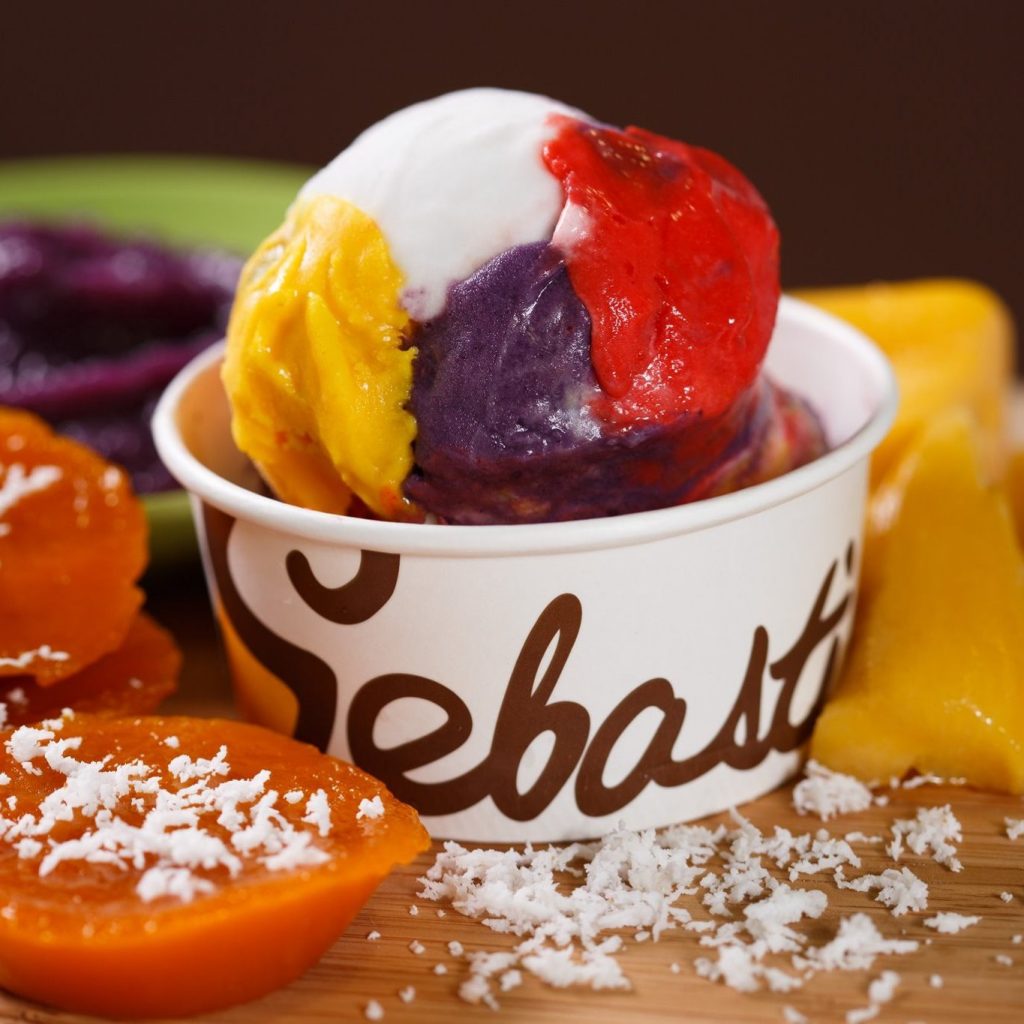 If you're craving something totally unique, we highly recommend Sebastian's Ice Cream. This homegrown wonder takes new and exciting to a whole new level, with innovative flavors like Sapin-Sapin, Champorado with Dilis, and Green Mango and Bagoong.
However, if eccentric is not your cup of tea, classic flavors like Cookie Dough, Chocoholics Anonymous, Butter Pecan, Mango Sans Rival, Up All Night, Mango Sorbet and Philly Vanilla are on offer too. Meanwhile, kids will love Poppits – bite-size balls of ice cream coated thin shells. Poppits come in fun flavors like Bubblegum, Oreo Min, and Birthday Cake.
You won't have to hold back if sugar is a no-no, as Sebastian also offers sugar-free offerings such as Mocha Almond, Dark Chocolate, Vanilla and Butter Pecan.
The Essentials
Carousel Creamery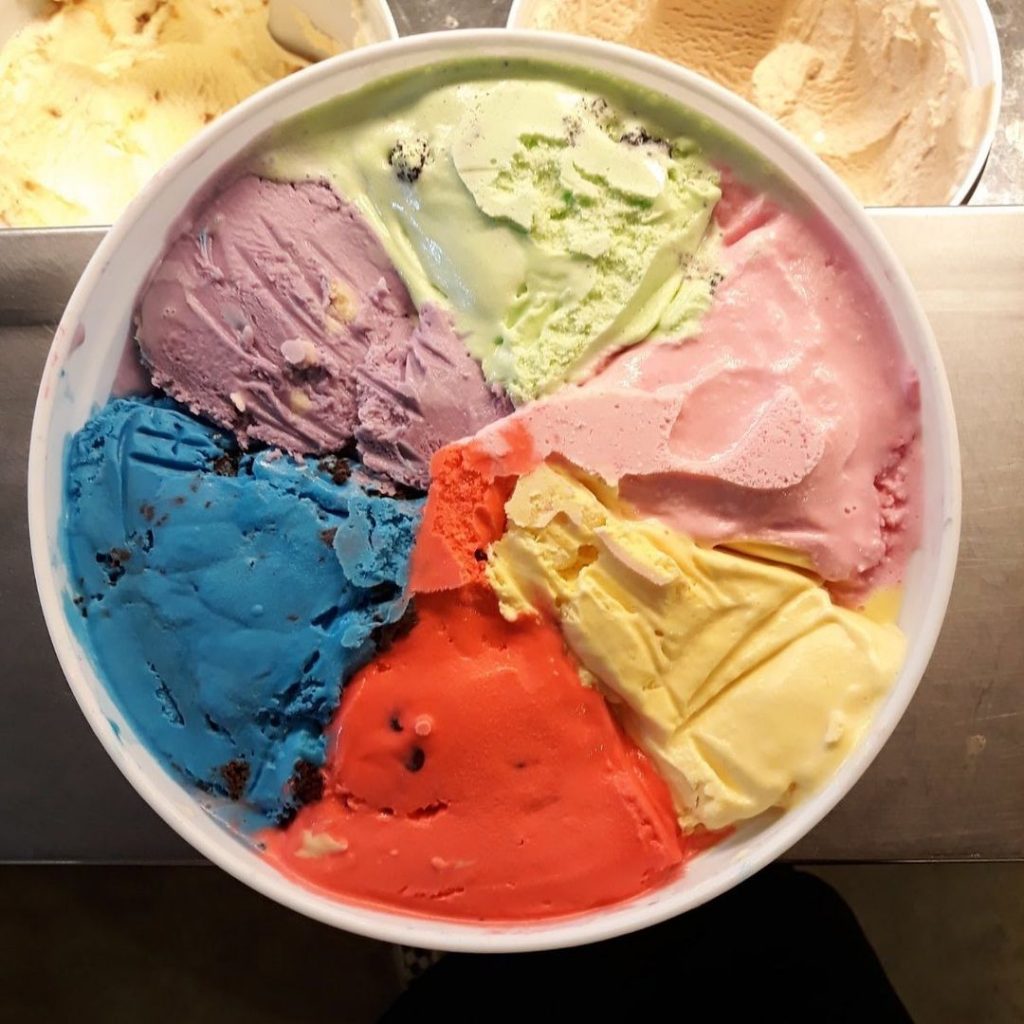 Another brand that specializes in creative flavors is Carousel Creamery, whose 139 ice cream offerings include Beer and Chicharon and Game of Turons. Other small batch products include Maple and Bacon, 50 Shades of Chocolate, Cornography, and Conendrum, a tub of 10 of your handpicked flavors – perfect for those moments of indecision.
The shop also sells Caramelized Banana Split and Hot Fudge Sundae, as well keto, vegan, and sugar-free products.
The Essentials
The Sexy Chef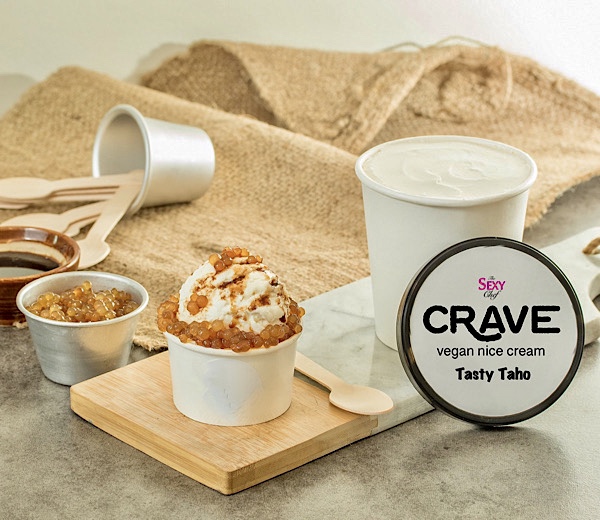 Taho fan? Tap fast for this: Crave Tasty Taho Ice Cream by The Sexy Chef. Created by singer-actress-chef Rachel Alejandro, this vegan treat incorporates all-organiz coconut syrup and tapioca pearls into silken soy for a wholesome cold dessert.
Other vegan flavors that use non-GMO soy milk are also available, including Chocolate and Peanut Butter.
The Essentials
The Dairy Grind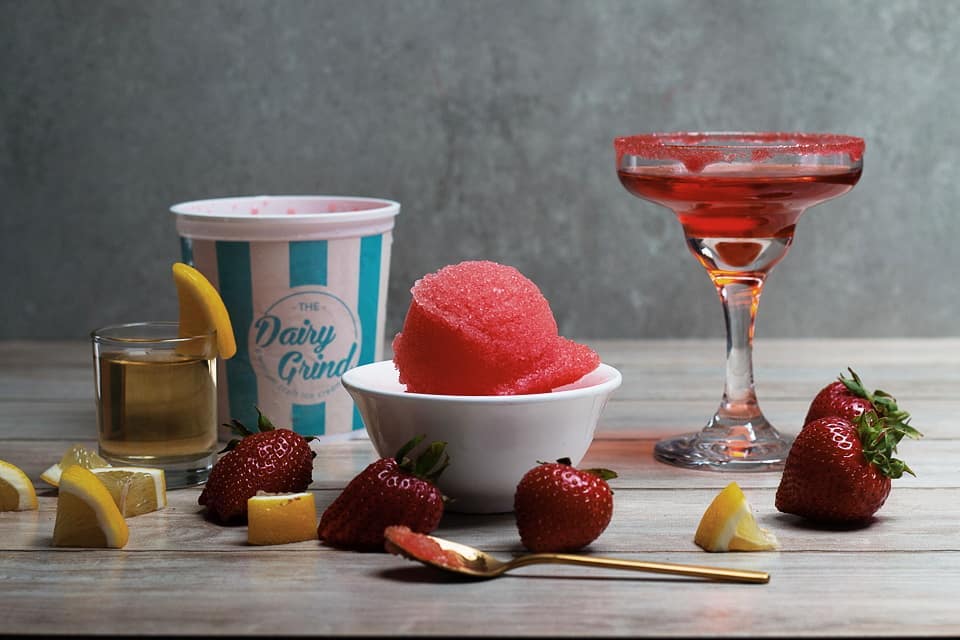 What's better than ice cream? Ice cream laced with alcohol – something that's right up The Dairy Grind's alley. The Dairy Grind showcases four fun flavors in their Spiked Scoops collection for those in need of booze:Strawberry Margarita Sorbet, ButterBeer, Coffee Rum, and Vodka Mudslide.
Non-alcoholic choices like Vanilla, Blueberry Cheesecake, Matcha Chocolate Chip, Mango Graham, S'mores, and Earl Grey Tea are available for delivery too. However if you like inventing flavors from scratch, The Dairy Grind lets you choose your own own base flavor and mix-ins
The Essentials
The Lost Bread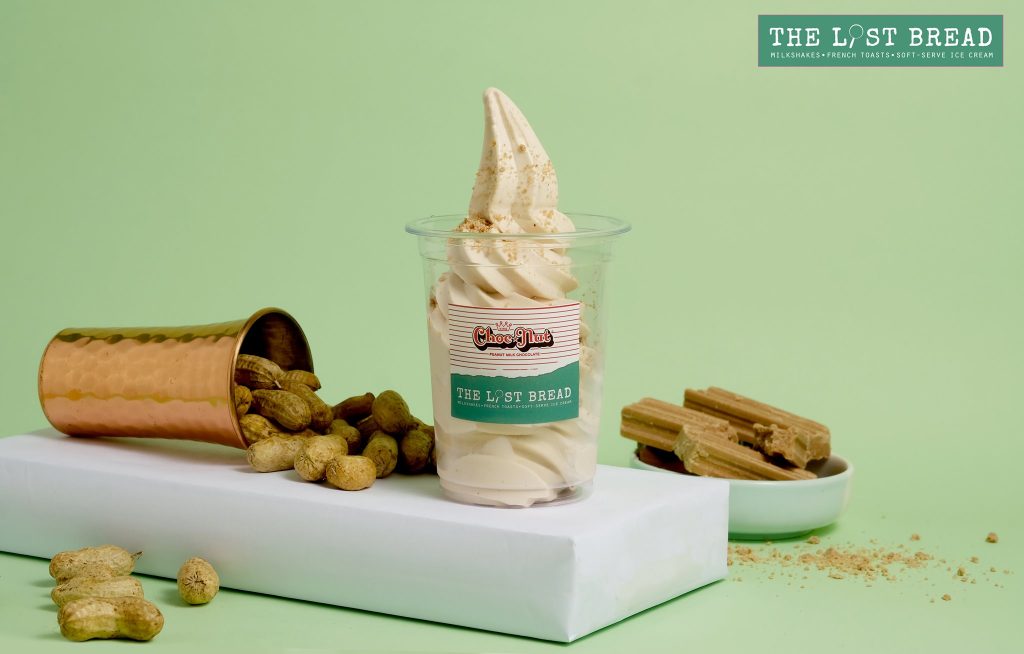 Relive the 90s with The Lost Bread's nostalgic, Filipino-inspired flavors like Chocnut, HawHaw, and Butter Ball Caramel. This new and spunky ice cream artisan turns Pinoy comfort food into cool desserts. Also on offer are Champorado, Banana Cue and Espasol ice cream flavors, which make use of award-winning Philippine chocolate brand Auro.
The Essentials