Typhoons, extended MECQ, and bed weather – September has got them all. Good thing there's shopping therapy to keep us company!
Check out fantastic sales and promos in food, leisure, clothing, and household essentials this September!
TRAVEL
Cebu Pacific P99 One-way Pass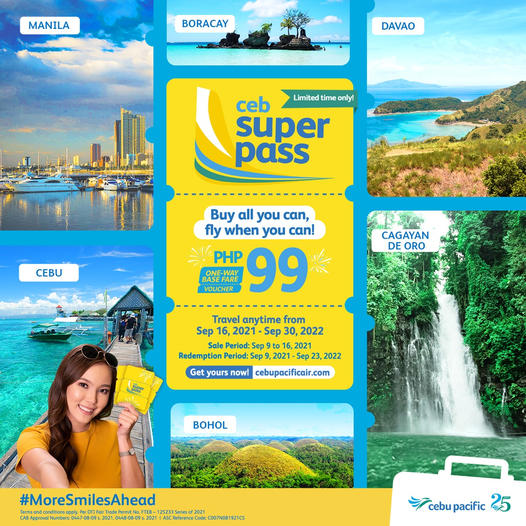 Fly anywhere in the Philippines, whenever you want until September 2022 with CebPac's P99 one-way pass! Each voucher entitles you to a base fare of P99 to any destination in the Philippines, within CebPac's route. If you add the admin fee of P250 and VAT at P41,88, each CEB Super Pass voucher is only worth P390.88.
Passengers can book up to 10 vouchers per transaction, either for themselves or as a gift to someone else. But you can purchase as many vouchers as you want.
BEAUTY
Watsons Beauty Unleashed Sale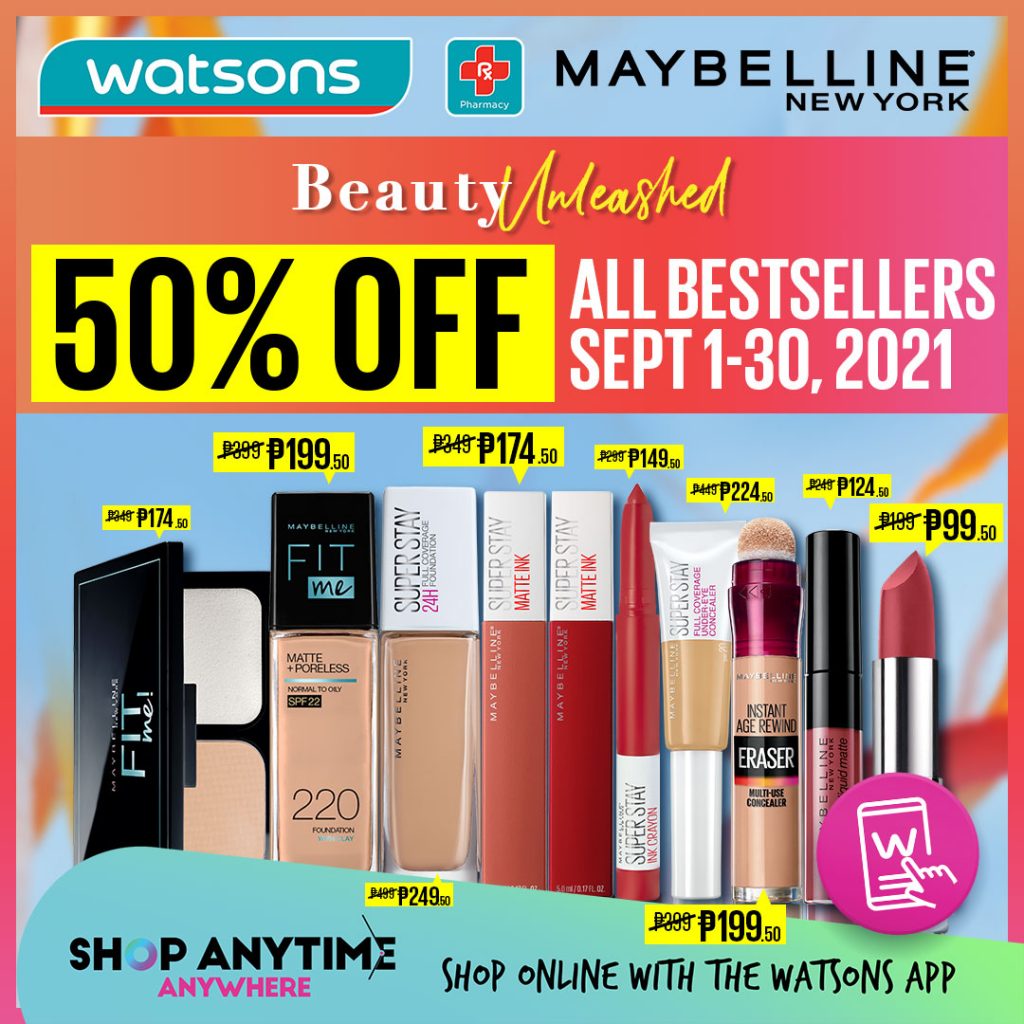 Score up to 50% off on cosmetic brands with Watsons month-long Beauty Unleashed Sale.
HOME ESSENTIALS

BLIMS 50% Off Anniversary Treat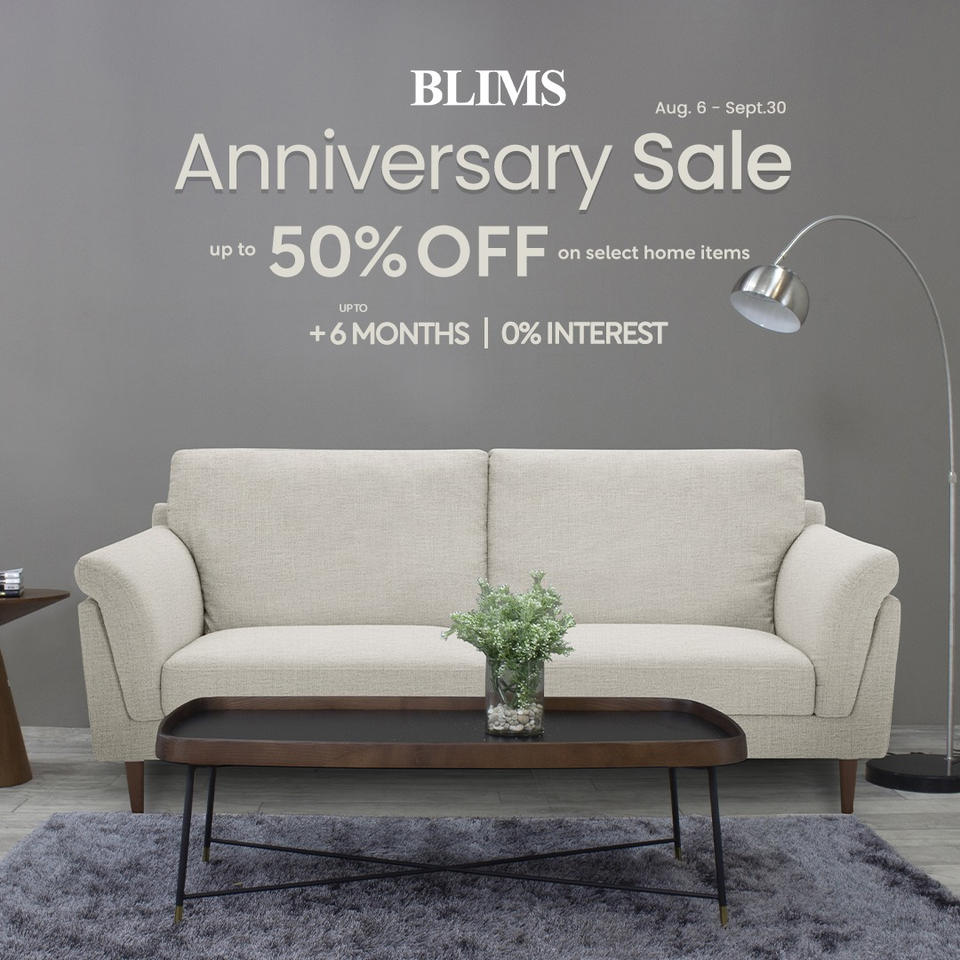 BLIMS is celebrating its anniversary this August with a 50% discount on select home essentials and furniture from August to September!
Those who purchase through personal in-store visit may also avail 0% interest on 6-month installment using major credit cards. For online purchases, BDO credit card holders may avail 0% interest for 3 months.
CW Home Depot Appliance and Furniture Sale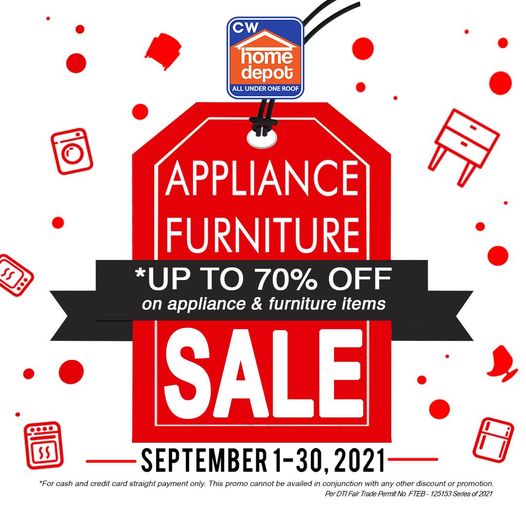 Revamp your home with new furniture and appliances from CW Home Depot, and get up to 70% discount on purchases! Available for both cash and credit card (straight payment only).
True Value – Trade Your Old Fan for a New Stanley Fan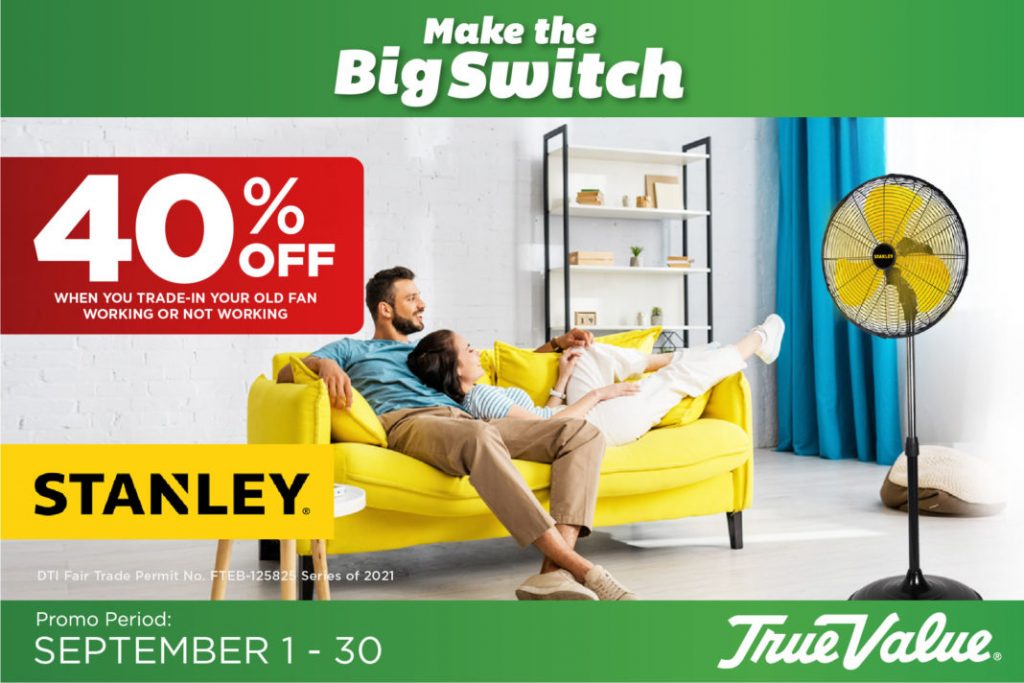 Treat yourself to a new Stanley fan with the Make the Big Switch Promo from True Value and Stanley. Simply bring your old fan – working or nonworking – to a True Value branch near you to enjoy 40% off on select Stanley fans.
FOOD
Shakey's Free M&M's Block with Buy 1, Take 1 Pizza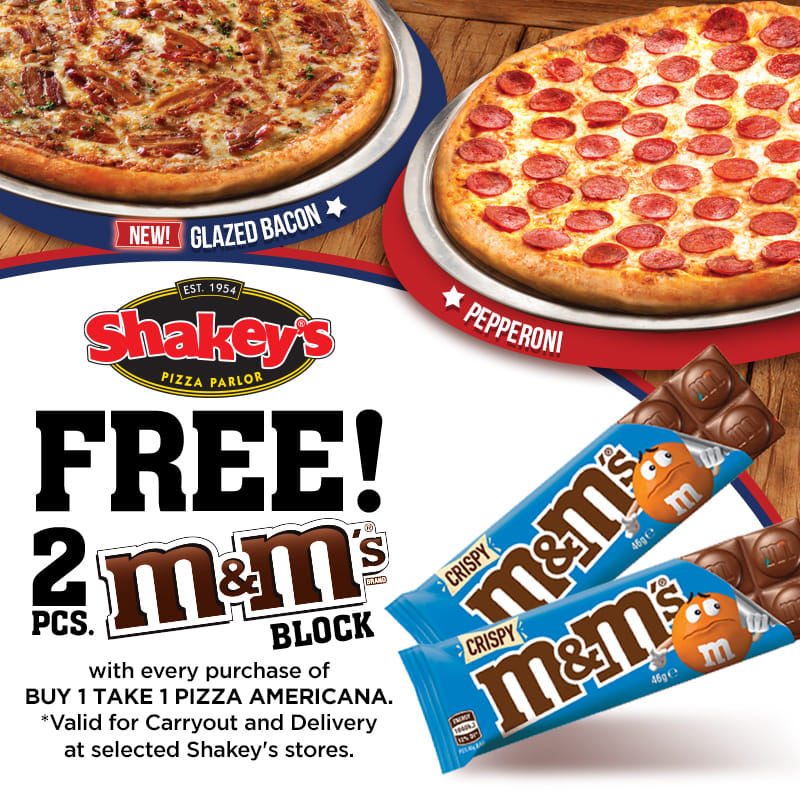 Avail Shakey's Buy 1, Take 1 deal on Pizza Americana (Pepperoni and Glazed Bacon) and get 2 packs of M&M's Milk Chocolate Block.
Shakey's Home Bonding Promo for only P999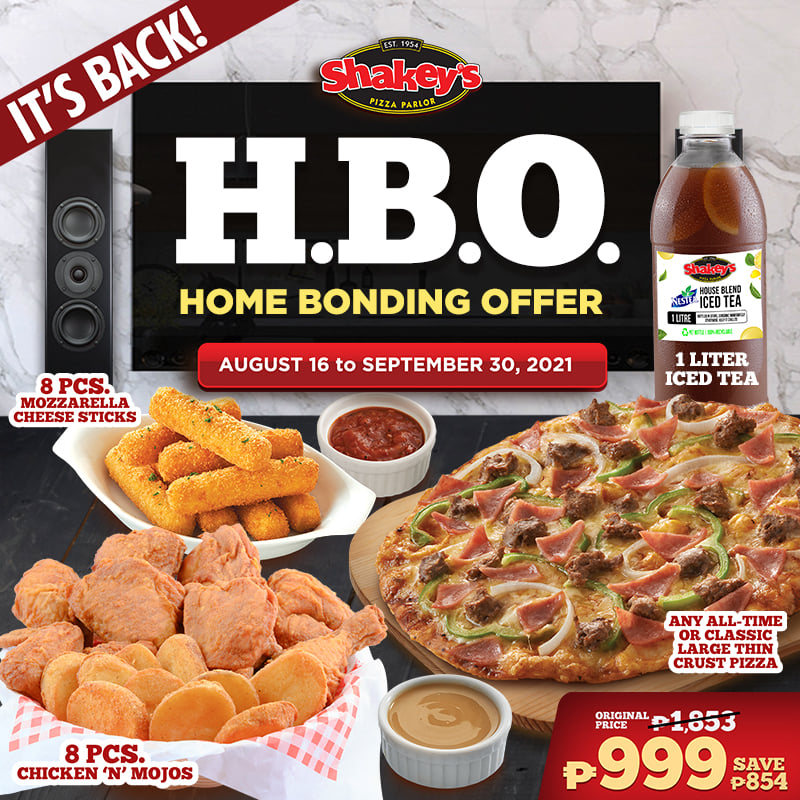 Treat your family to a large thin crust pizza (Classic or All-Time Favorite flavors), 8 pieces Chicken 'N' Mojos, 8 pieces Mozzarella Cheese Sticks, and 1 liter of House Blend Iced Tea from Shakey's and save P854!
You may opt for an upgrade to hand-tossed crust (add P50) or hand-tossed and premium flavor (add P150).
Supercard holders also get an additional 46% off on add-ons when purchasing HBO Promo Bundle.
Shakey's 45% Off Chicken 'N' Mojos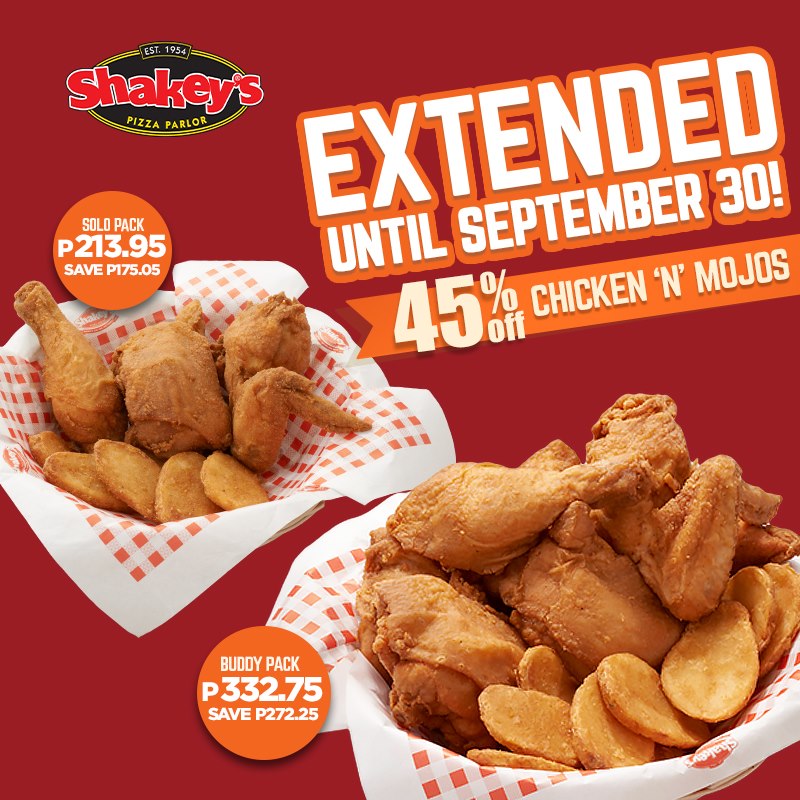 Enjoy Shakey's signature Chicken 'N' Mojos at a super discount of 45% off the original price. Promo is applicable to both Solo and Buddy Packs at P213.95 and P332.75, respectively. Maximum of 2 orders.
Pancake House 2 Tacos for only P143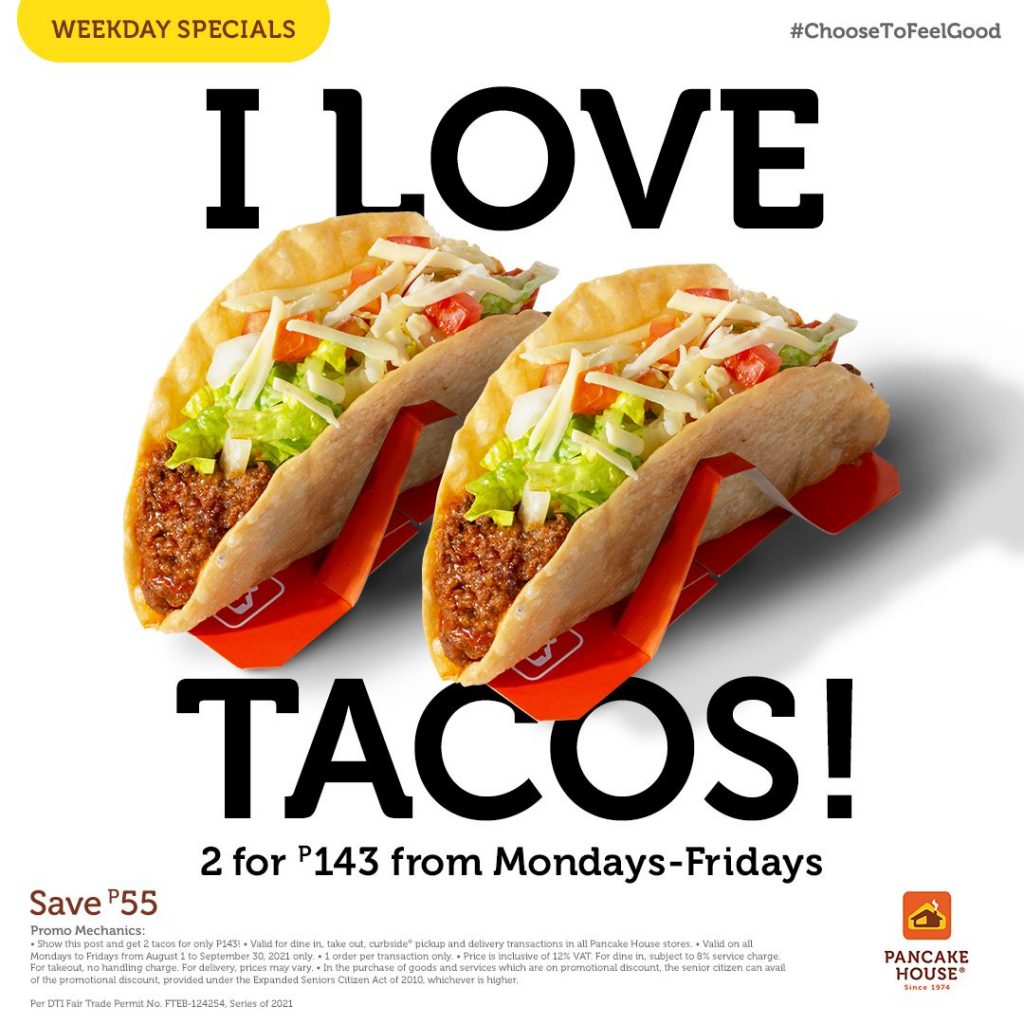 Enjoy 2 Pancake House's tacos (originally priced at P120 per piece) or share one with a friend and save P97!
Only 1 order per transaction is allowed.
Jamba Juice 4 Smoothies for only P550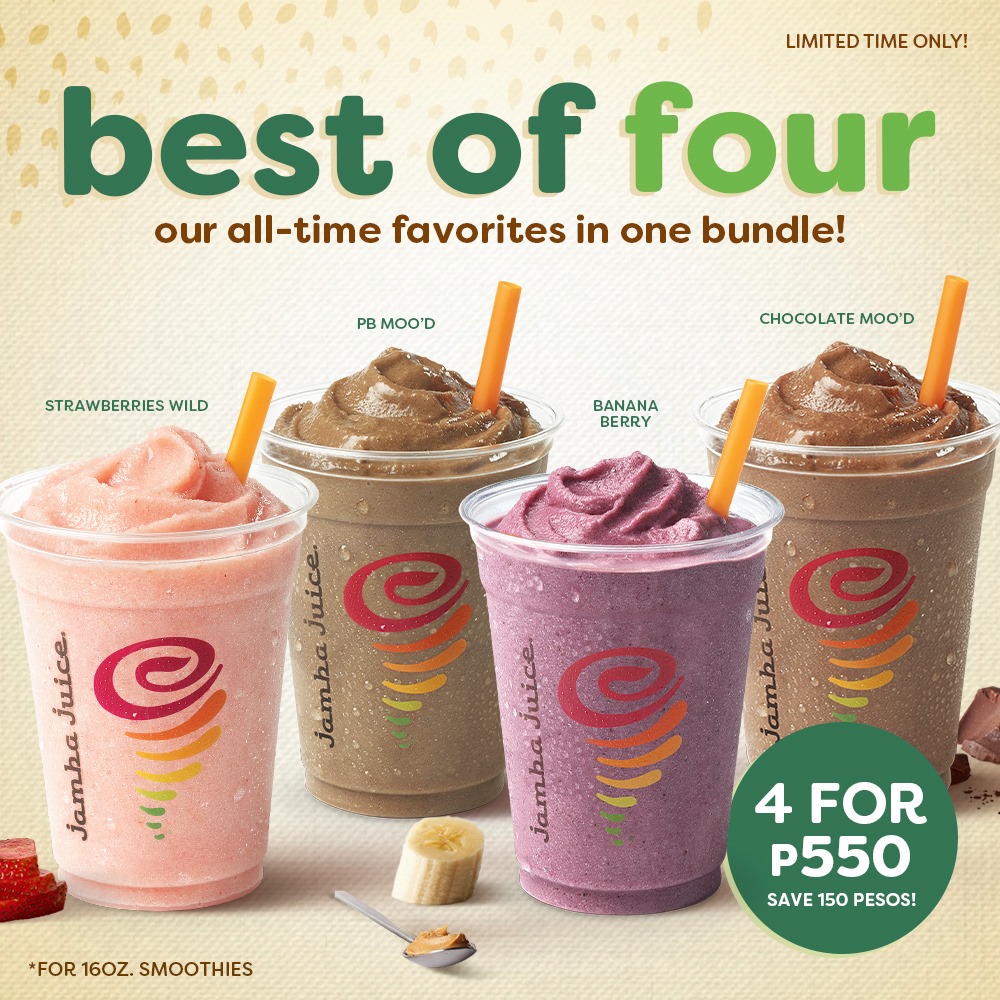 Enjoy four 16 oz pre-allotted smoothie flavors from Jamba Juice – Banana Berry, Strawberries Wild, Chocolate Moo'd, and Peanut Butter Moo'd – and pay only P550.
Serenitea BER Fever Trio Bundles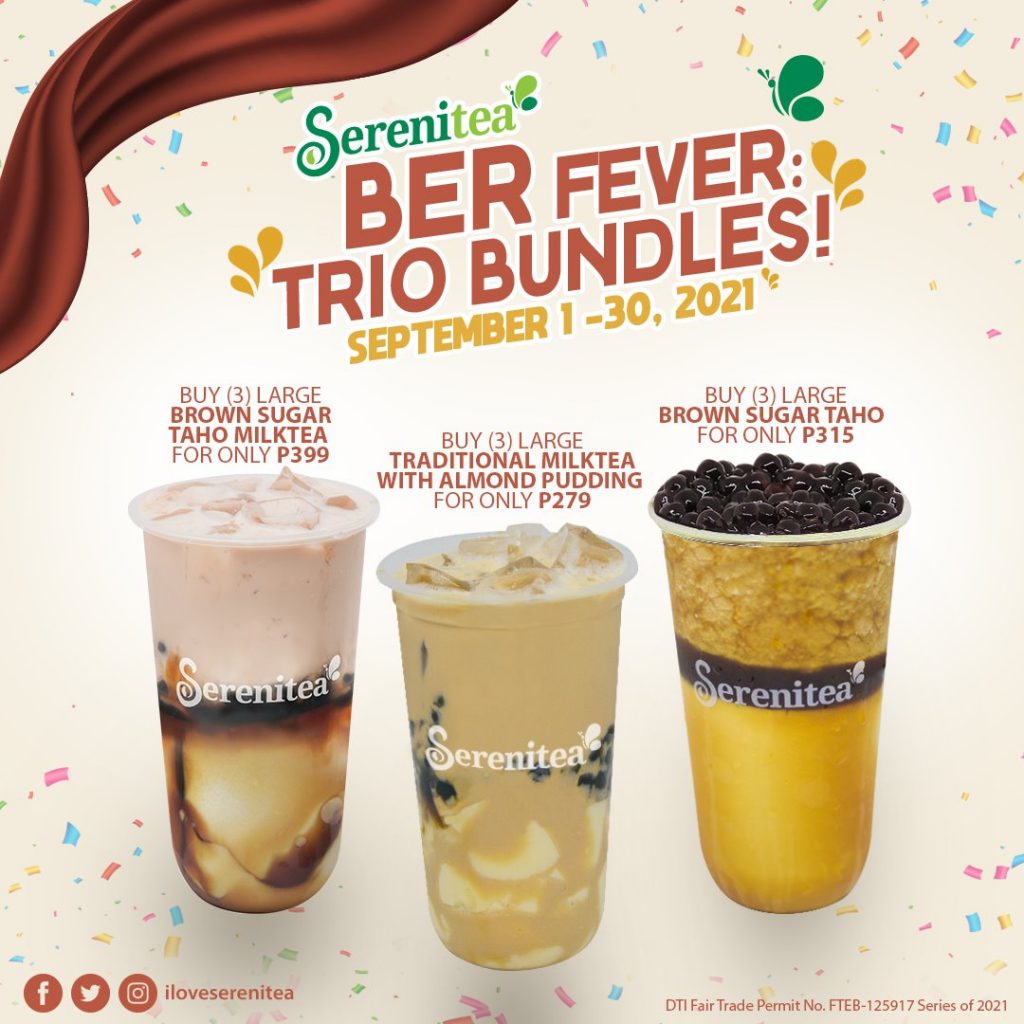 Grab three large-size cold beverages at Serenitea up to 30% off! Flavors are available in bundles of three and are not interchangeable. Choose from Bundle 1 (3 large Brown Sugar Taho at P315), Bundle 2 (3 large Brown Sugar Taho Milk Tea at P399), or Bundle 3 (3 large Traditional Milk Tea with Almond Pudding at P279).
Baskin-Robbins Buy 1 Take 1 Chocolate Mousse Royale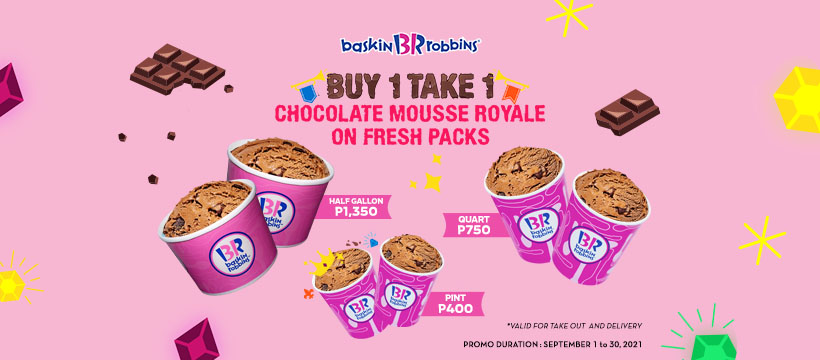 Buy 1 Baskin-Robbins Chocolate Mousse Royale in fresh packs and take home another for free!