Local TV show Kapuso Mo, Jessica Soho (KMJS)recently released the Philippine Travel Bucketlist Challenge on social media, in a bid to encourage travelers to see more of the country.  The list included tourist-popular sights like Baguio, Tagaytay, Subic, and Hundred Islands. In just hours, the challenge spawned memes and savory reactions from netizens who thought the list could've been more extensive.
We've compiled our own go to's in Luzon – this time with destinations that need receive little attention and also worth putting in your bucket list.
Divilacan, Isabela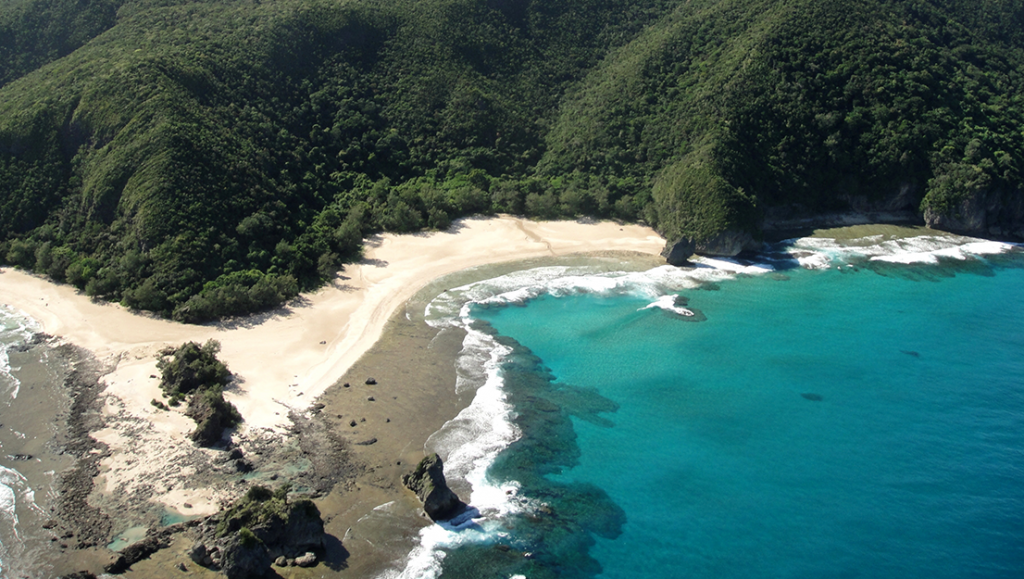 Dream of having a white beach all to yourself? You'll find many in Divilacan, Isabela. Cut off from the rest of Luzon by the mighty Sierra Madre Mountain Range, Divilacan enjoys crystal clear waters, long expanses of chalky sand, and large, well-preserved tracts of forests, and unexplored mountains that are home to several endemic species. You can make your way to Honeymoon Island, a heart-shaped island with pristine reefs for stellar snorkeling, or ride a kuliglig to take you to Maconacon where the Agtasin and Dumagat people dwell.
How to get there: Take an 8-hour bus from Manila to Cauayan, Isabela, then an six to eight or 11-seater plane from Cauayan Airport to the adjacent municipality of Maconacon (North Sky Air or Cyclone Airways offers one-way flights at P2,200 to P2,500). There's also an outrigger boat from Sta. Ana, Cagayan, although schedules are unreliable and it could take up to 12 hours to get there. From Maconacon, you can take a habal-habal, tricycle, or kuliglig to Divilacan.

Calayan Island, Cagayan
One of the places to visit in Luzon that you should include in your Philippine Travel Bucketlist Challenge is a part of the Babuyan Group of Islands, Calayan Island is an off-the-grid pocket of paradise that lies between Batanes and the rest of Luzon. Like Palanan, it is known for its pristine white sand beaches and the rugged Nagudungan Hill, which intrepid travelers liken to Batanes' landscape. It also serves as a habitat for a flightless bird called Calayan rail, which is endemic to the island.
How to get there: From Manila, take a bus to either Claveria, the jumpoff point to Calayan. This can take anywhere from 10 to 14 hours. If you want to cut the trip short, you can take a flight to Laoag or Tuguegarao, then take a bus or van to Claveria. At Claveria's Taggat Lagoon, a boat leaves daily at 6 am going to Calayan.

Malico, Nueva Vizcaya
If you want to see how Sagada looks like pre-discovery, look no further than Malico in Nueva Vizcaya. This sleepy town boasts mountains teeming with pine forests and crisp, cool weather that will give Baguio a run for its money. It's jampacked with historic attractions including a Sherman tank from WWII, and natural escapes including three waterfalls, a bird sanctuary, and a sunset view deck where you can enjoy a spectacular display of lights surrounded by mountain ridges. Best of all, very few actually come here, much less know the place exists.
How to get there: Take a bus to Tuguegarao or other buses that pass by Solano. Ask to be dropped off at Santa Fe in Nueva Vizcaya. The bus trip takes around 6 hours. At 7-11, take a trike (P150 per tricycle) to Malico.

Bauko, Mountain Province
Mountain Province is probably best known for the Maligcong Rice Terraces and Sagada, but this mountainous province has more up its sleeve. Bauko, a lesser-known municipality, has its own mummy caves, remote waterfalls, and pine tree-covered mountains that where you can enjoy a sea of clouds. For those who love hiking, there's also a trek that starts from Mt. Polis in Bauko and ends in Sagada, passing by seven mountains in total.
How to get there: Take a bus to Bontoc from Manila. Then, take a van bound for Abatan, Bauko.
If you are in Baguio, you can also take a van going to Abatan in Bauko (there's also a place called Abatan in Buguias, Benguet. The van leaves at around 6 in the morning. Be sure to clarify with the driver that you're going to Bauko). Travel from Baguio is about 4 to 5 hours.

Apayao
Known as Cordillera's last nature frontier, Apayao is home to vast, untouched forests that are abundant with wildlife including the Philippine Eagle, which is reason enough to you should include it in your Philippine Travel Bucketlist Challenge. It's also home to several indigenous groups whose traditions and culture have remained intact and far from the reaches of mass tourism. With ecotourism as its main draw, the province promises heart-thumping adventures, such as a maze-like climb through sharp 8-foot limestone rocks in Dupag Rock Formation. There's also the vertical cave of Lussok Underground River and cliff diving in Maton River.

How to get there: From Sampaloc, Manila, take a 12-hour bus ride to Junction LUna in Apayao. At the terminal, you may ask a tricycle to take you to the Poblacion. Alternatively, you can take a flight to Laoag or Tuguegarao, then take a Luna-bound jeepey (3 hours).