In 2018, South Korea's Cafe Yeonnam-dong 239-20 made waves with its realistic, duochrome comics-inspired cafe. But Pinoy comic fans need not book a trip to Korea to experience a real life cartoon world. We have one in the North – and it's as Pinoy as Pinoy komiks can get.
A cafe of many firsts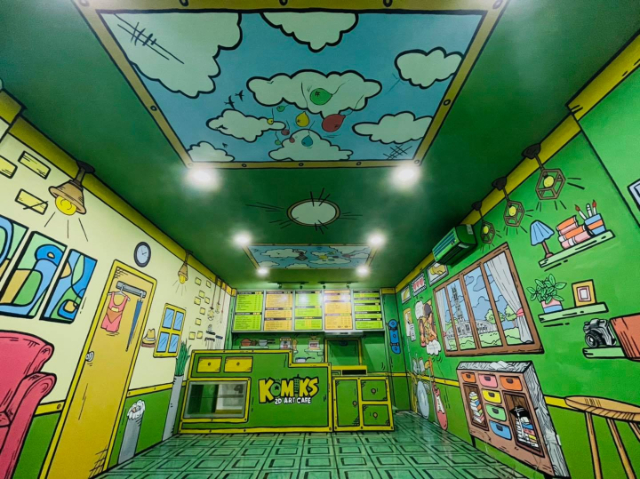 Opened only last March 12, Komiks 2D Art Cafe already boasts some outstanding firsts: it's the first 2D art cafe in Bulacan; the first colored 2D art cafe in the Philippines (in contrast to Cafe Yeonnam-dong 239-20's black-and-white build). It's crafted by Ralph Pangilinan, the homegrown muralist behind the first 2D art cafe in the country, Kurimi Milk Tea Bar in Quezon City.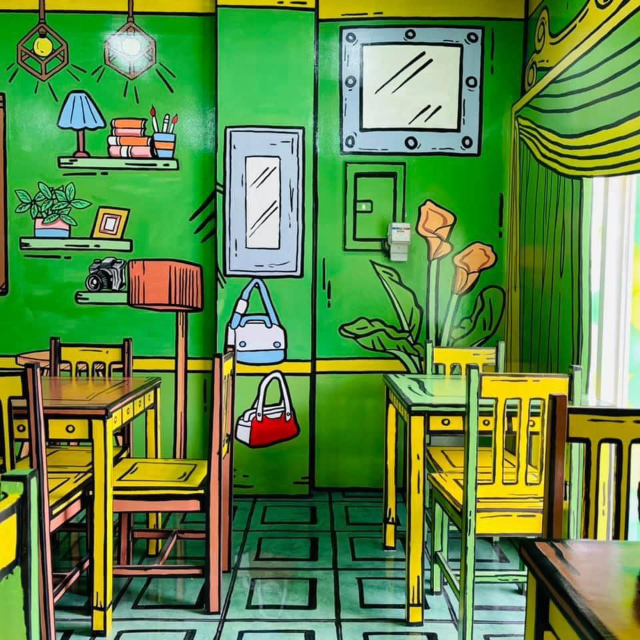 Komiks 2D Art Cafe's stunning design draws inspiration from the fun and vibrant everyday cityscapes found in traditional Filipno comics. Walls and countertops are painted in bold yellow and green tones, with masterful shadowing techniques that create an optical illusion of stepping into a two-dimensional comic strip. 
Family-friendly spaces and menu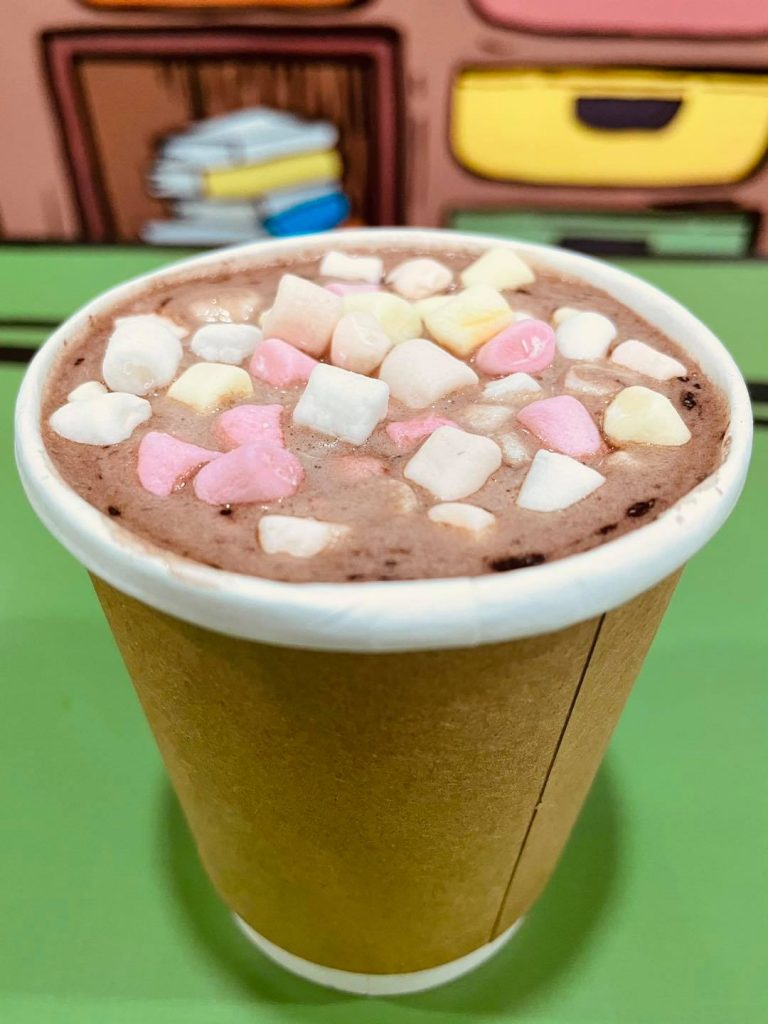 Since its launch, the cafe has been garnering praise for its realistic floor-to-ceiling murals that's a hit among both kids and adults. The young'uns flock here for Instagram-worthy snapshots, while families do so for both its kid-friendly design and pocket-friendly menu. Most food items are priced below P100.
Apart from classic milk tea flavors (P85 for medium and P95 for large) like Okinawa, Hokkaido, and Wintermelon, the cafe also serve specialty milk teas such as Komiks Signature, Salted Caramel, and White Rabbit (P105 for medium and P115 for large).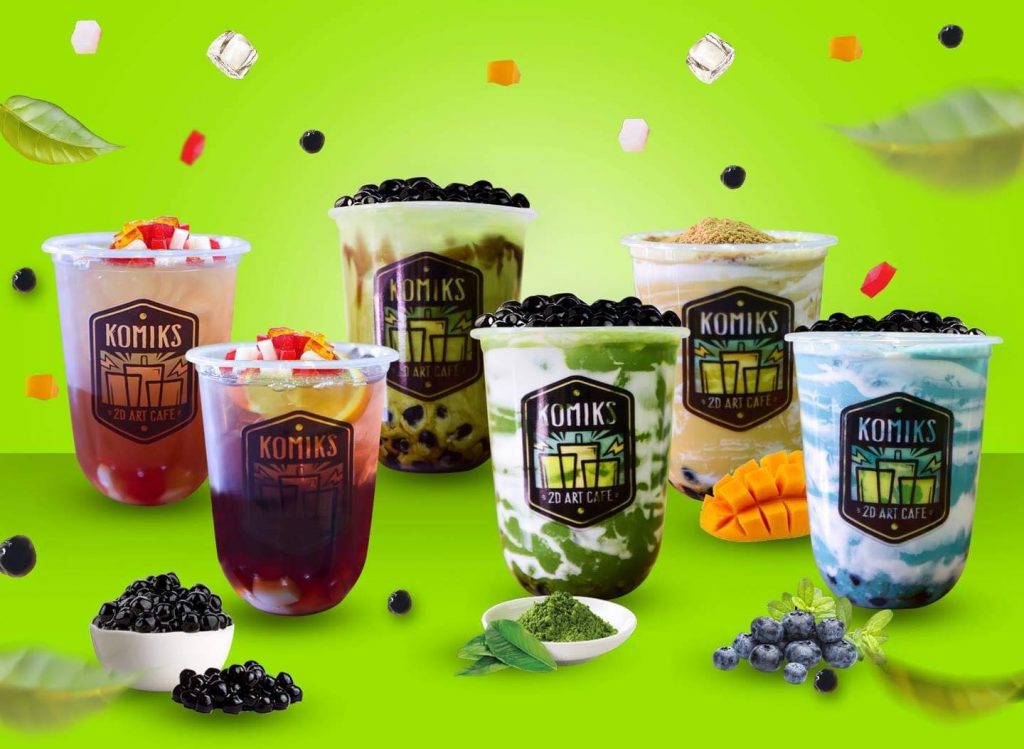 Cheesecake flavors like Komiks Cheesecake and Chocolate Mousse (P115 for medium and P125 for large) are worth trying too, as are their Matcha Series teas (P95 to P125 depending on size and flavor).
Filling fare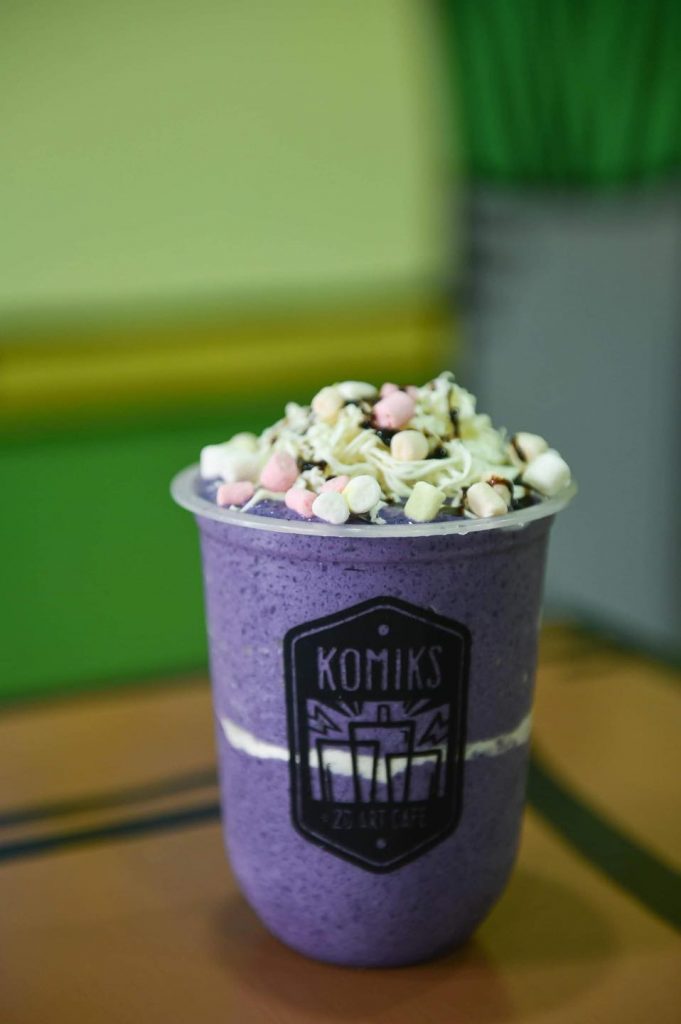 If you're more of a fruit tea drinker, they also sell five refreshing flavors – all in 16-oz glasses – including Passion Fruit and Super Sakura (P115 each). There's also hot choco (P55) on offer, and hot coffee (P85), which comes with a rock solid stick of hardened brown sugar, so you can control the sweetness level.
Pair your beverage with yummy snacks like Cloud's Donut (starts at P30 per piece and P180 for a box of 6) and corndog (P49 for classic; P69 for potato or mozzarella).
Craving Italian? Order one of six mouthwatering 11' pizzas, starting at P85. If you like Mexican, try their nachos (4 different flavors at P79 each). There's also quesadilla, ranging from P69 to P75. Other items include takoyaki (starts at P59), shawarma (P59 to P79 a piece) and long fries (P59 to P79).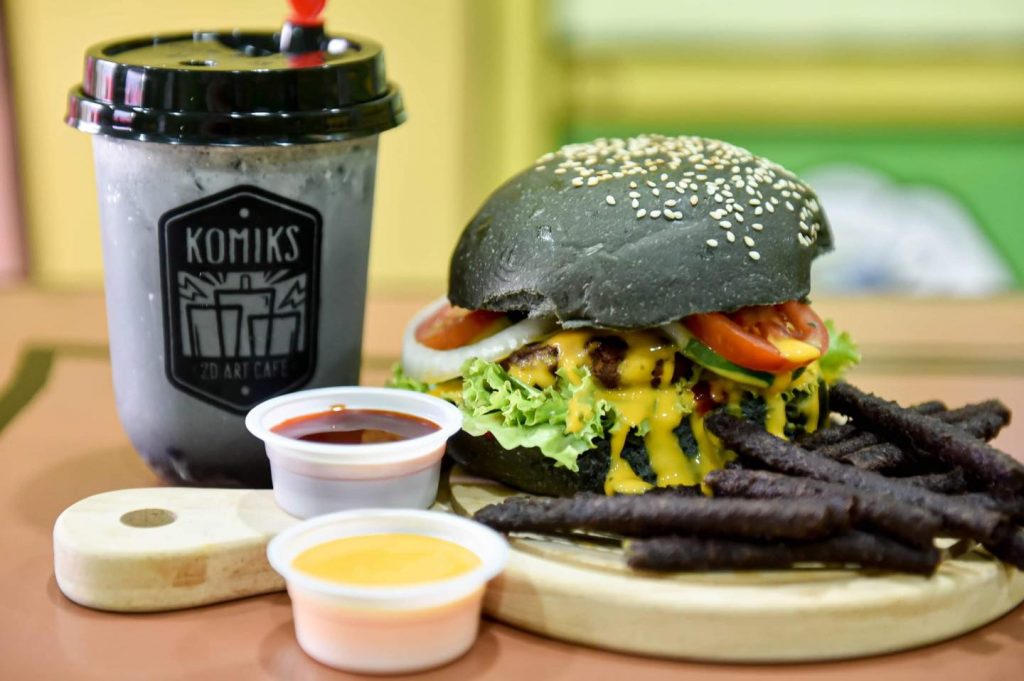 They're also launching the Black Quarter Pounder Burger, Black Milktea, and Black Fries soon, and we can't wait to get our hands on them!
Dine-in and delivery options
For those who'd like to sample Komiks 2D Art Cafe's offerings, they are open daily from 11 am to 8 pm. You can easily spot them in front of SM City San Jose Del Monte. Parking space is available.
However, for those who can't quite go out yet, you can also order on Foodpanda.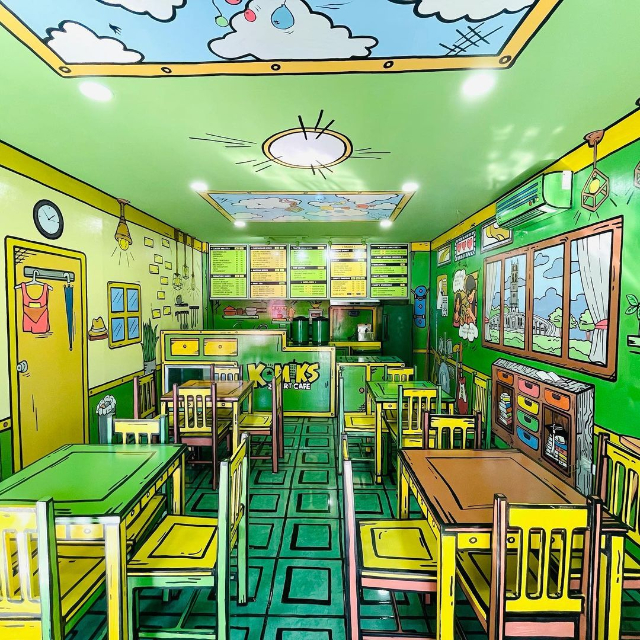 The Essentials