I know how difficult it is to motivate yourself to start exercising regularly and maintain a workout routine. It's specially hard when you have a bunch of other responsibilities, so it sometimes seems impossible to squeeze it into our busy schedules. Not to mention the costs of gym memberships and workout equipment.
These fitness challenges are surefire ways to kick off your own personal wellness journey as they are simple, require no equipment, and will only take a couple of minutes of your day.
Blogilates 100 Abs Challenge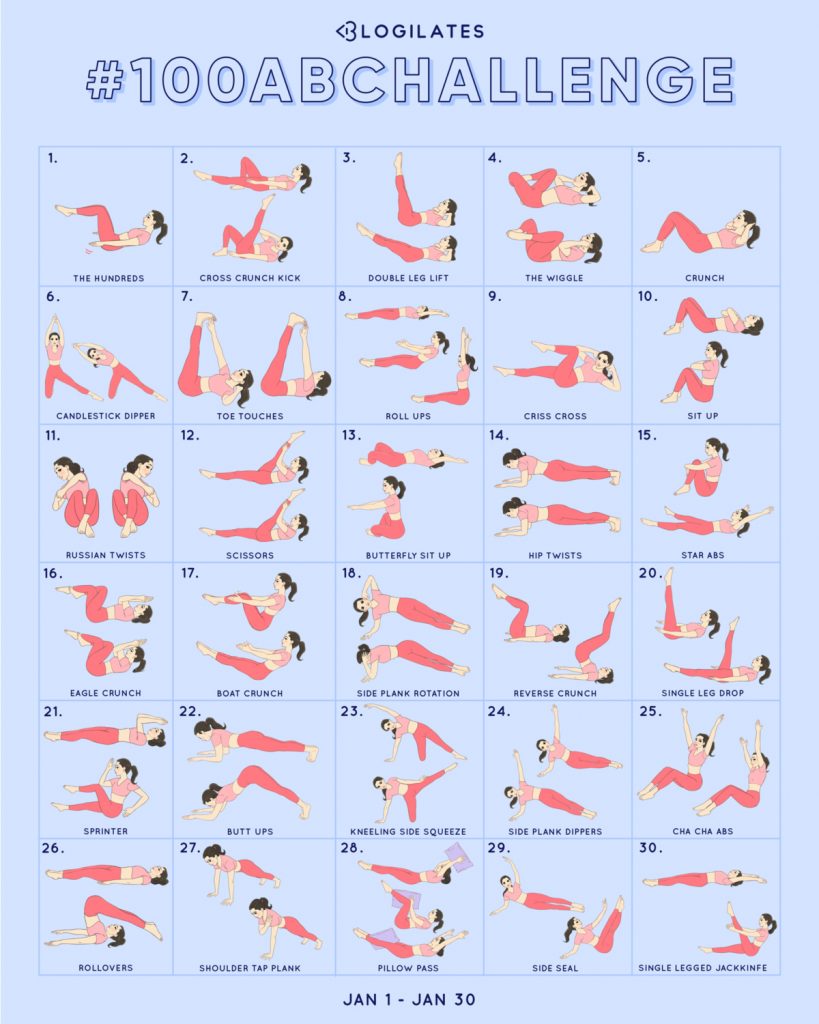 Cassey Ho, aka Blogilates, is one of the most popular fitness instructors on YouTube with millions of views. She posts quick and easy Pilates workouts and has been uploading videos since 2009.
If you decide to do Cassey's 100 Abs Challenge, you will be doing 100 reps of one ab exercise every day for 30 days. That's a total of 3,000 reps in one month.
I've done this challenge myself and I started seeing a difference in my waistline around the 2-week mark. However, you have to remember that abs are made in the gym but shown in the kitchen, which means you also have to eat clean while doing this.
Chloe Ting 100 Glute Bridge a Day Challenge
If you're looking to get a toned, round booty, this is the challenge for you. Chloe Ting's challenge entails doing 100 reps of different variations of glute bridges for 30 days. These variations include regular bridges, narrow bridges, wide bridges, one-legged bridges, elevated bridges, and weighted bridges. Check out her video on YouTube for instructions on how to perform the exercises correctly.
Chloe is a fitness influencer and also has several other challenges including the 25 Days Hourglass Challenge, 25 Days Slim Thigh Challenge, and more which can be found on her website. She makes videos on healthy food recipes and workout tips as well.
Koboko Fitness' 100 Burpees Challenge
Koboko Fitness is a channel that creates home fitness videos targeted towards a primarily female audience. The woman behind this channel is a certified personal trainer and does not use any equipment in her videos.
Burpees are a great way to shed some body fat while toning your muscles at the same time. For this challenge, you will be doing 20 reps every day of different variations of the exercise such as beginner burpees, half burpees, and basic burpees. You can play Koboko's video while you're doing this, so it will feel like you're working out with a friend or you can video chat with an actual friend and do this together.
Heather Robertson's 100 Rep Squat Challenge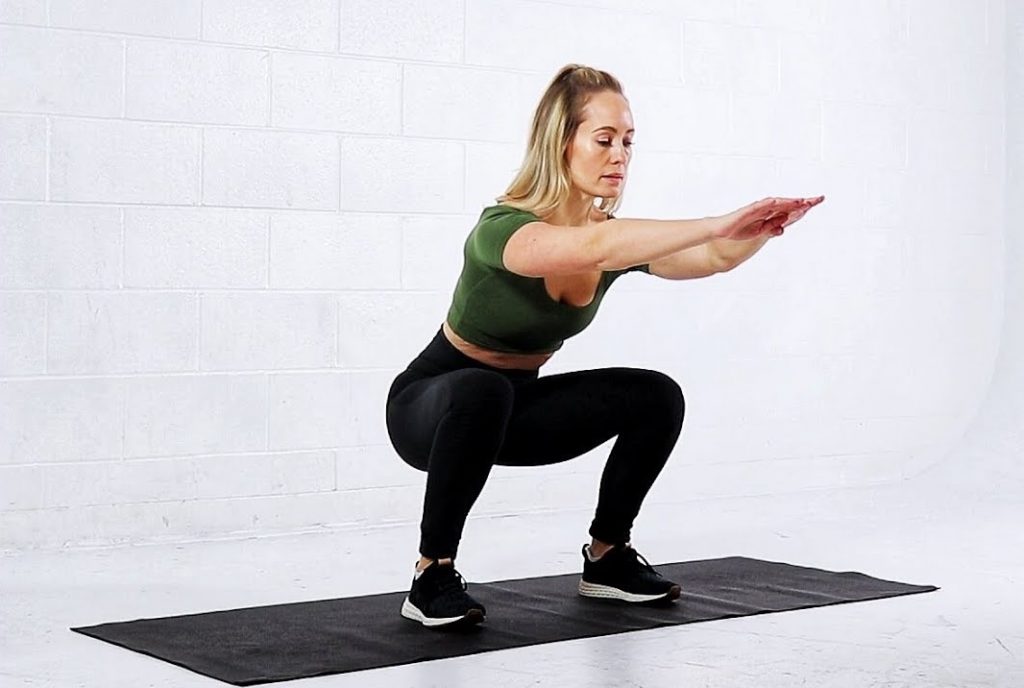 Doing squats targets several muscle groups including the glutes, quads, legs, and even the core. If you want a stronger lower body, squats are the way to go.
Heather Robertson's squat challenge is a 5-minute workout where you will be doing 10 reps each of 10 different squat workouts – front squat, sumo squat, in & out squat, squat & kick, jump squat, side squat, squat & lift, pop squat, pulse squat, and finally, 180 jump squats. Watch Heather's video to see the correct form of each of these exercises.