Thanks to its natural attractions, Bolinao is fast gaining acclaim as a tourist destination in Pangasinan and has been getting the same attention as Alaminos, arguably Pangasinan's most popular municipality. Additionally, Bolinao is also accessible by public transportation, making it a go-to place for weekend or holiday trips.
If you're planning to visit Bolinao, here are some beautiful attractions you shouldn't miss.
Patar Beach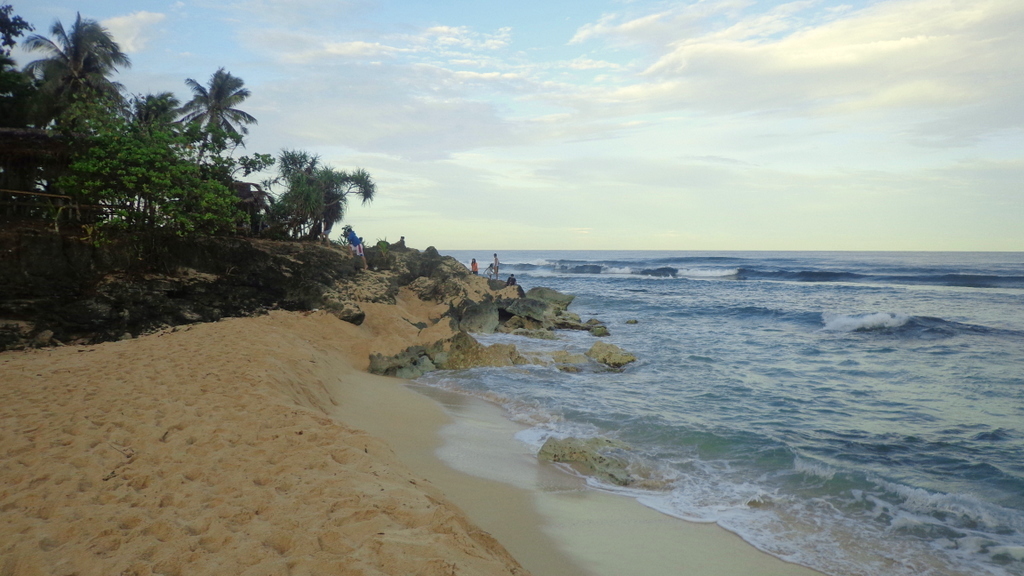 Arguably the most famous place in Bolinao. This is where most, if not all tourists go to because of the variety of resorts lining the beach or near it. The sand isn't powdery white, but golden brown and a bit coarse. However, this shouldn't deter you from visiting, as sunsets here are beautiful and the water ideal for swimming. Get a tan, jog, play volleyball or Frisbee, and enjoy other beach activities during your stay.
Cape Bolinao lighthouse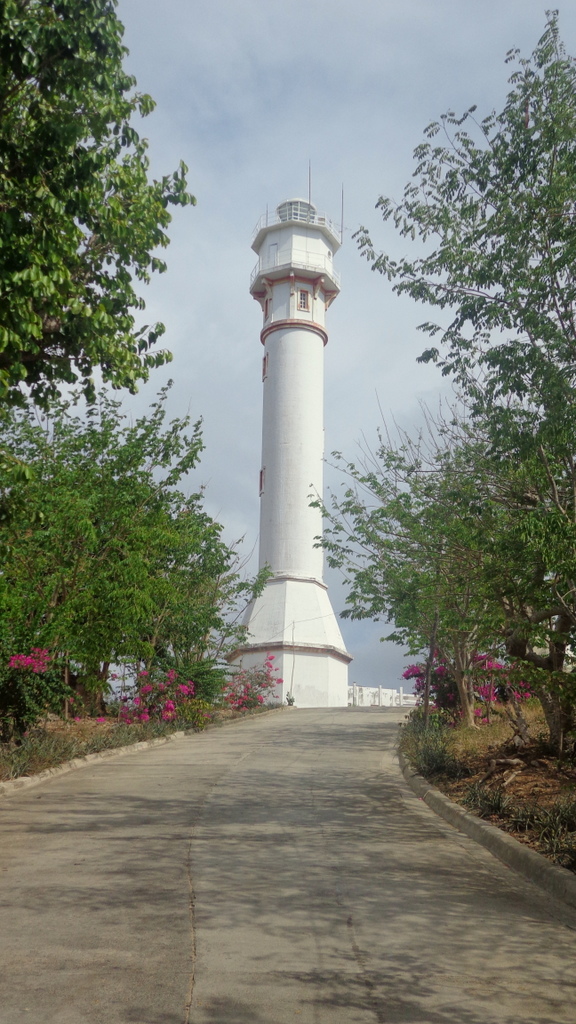 Cape Bolinao lighthouse is one of the most recognizable landmarks in Bolinao. A historic structure, it dates back to 1905 and was constructed by British, Filipinos and Americans. It is around 100 feet high and is used to guide ships home.
Bolinao Falls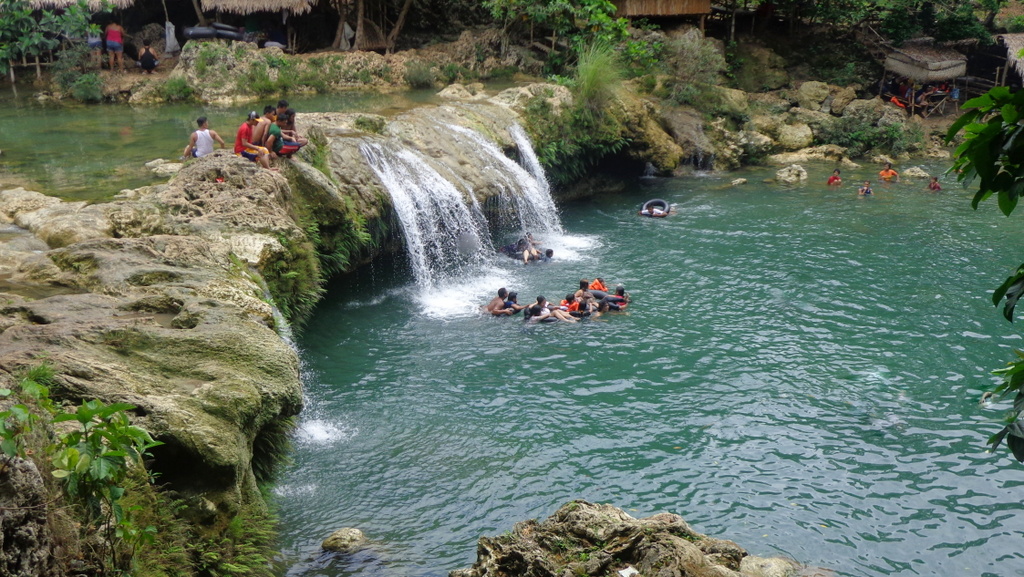 This is one of two waterfalls you can visit while in Bolinao. It has a big pool where you can cliffdive or just wade in to cool off. Be sure to spend an hour or so to fully enjoy the experience. There are tables and chairs for rent for groups who plan to picnic. eave their belongings.
Fees:
P50 entrance fee
P20 parking fee
Enchanted Cave
This is an attraction often included in the itinerary. The cave isn't big but has a natural pool with cool, refreshing waters. Go swimming inside to cool off from the scorching heat. There are unique subterranean rock formations inside, and outside, fossilized clams that are said to be 2-3 million years old – proof that the place was once submerged in water.
Fees:
St. James Church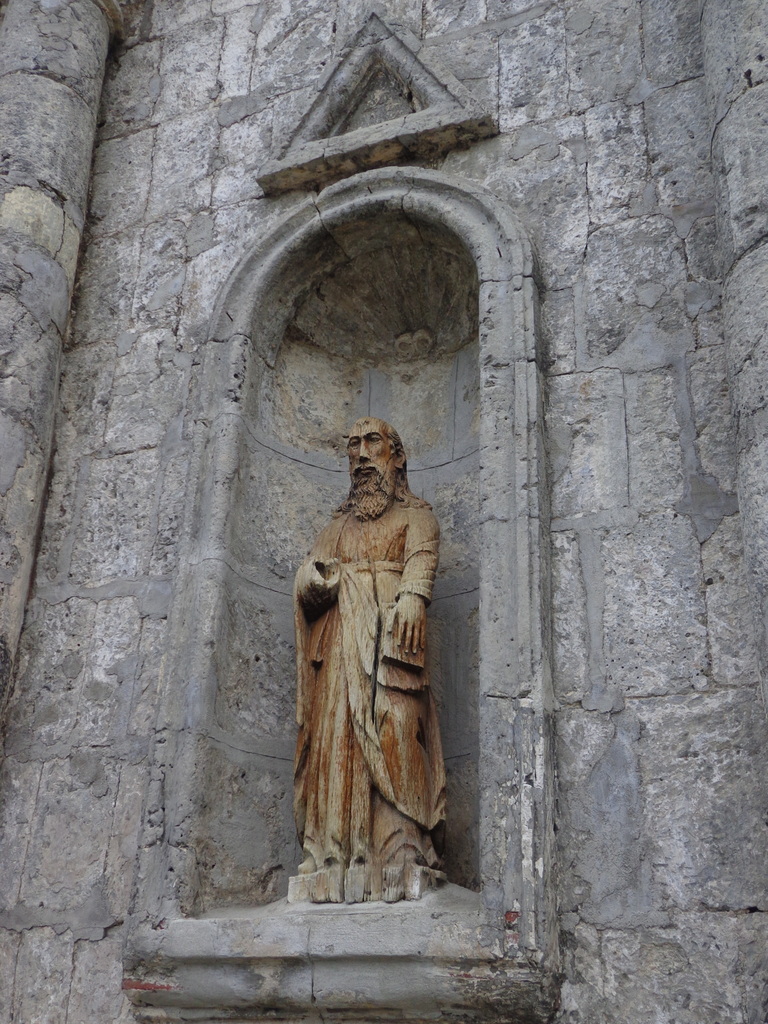 This church is a historic and cultural symbol of Bolinao. It is one of the oldest in the province. It was built in the 1600s and has survived natural calamities and World War II. It has a marker stating that this was the place where the first mass in the Philippines took place back in the 1320s.
Rock formations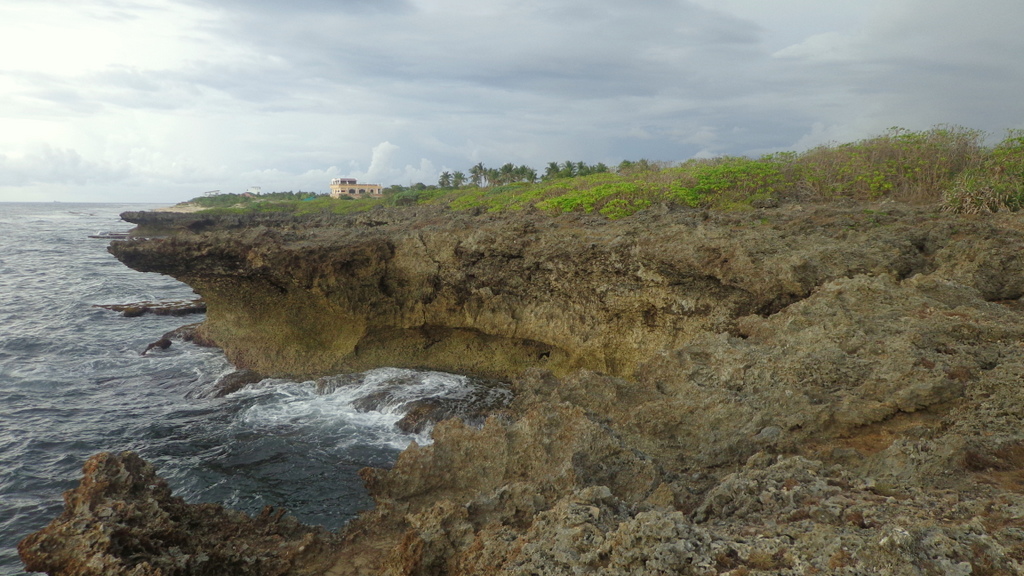 If you want to see Bolinao's rugged landscape, this is the place to be. The views of the rock formations and sea are beautiful. Explore the area to see different angles of the rocks and go for a dip in the rock pool.
Fees:
Getting around
You can do most if not all of Bolinao's attractions in one day, but it will depend on your arrival time. Take the overnight bus to have one full day once you arrive in town. The most convenient way to visit all the destinations is to rent a tricycle with driver for the day. This costs around P1,500 and can accommodate up to four people. It's better to share expenses with other travelers to save money.
How to get to Bolinao.
There is a bus that departs from either Cubao or Pasay to Bolinao. The trip takes approximately 6.5 hours one way. Victory Liner plies this route regularly from Cubao. Fare is around P459. You can also board a Five Star Bus for around P351 to P469, depending on the bus type. Tricycle drivers will charge around P250 one way to take you to your accommodation in Patar Beach.