Biliran is one of the smallest provinces in the country. It has a bucolic charm that is a welcome relief to the frenetic pace of the big city. The island is home to beautiful natural attractions including caves, smaller islands, beaches, and waterfalls. It is also accessible from Tacloban City and is a worthwhile addition to your itinerary when you visit this part of the Philippines.
If you're planning to visit Biliran, here are some of the places you can (and definitely should) go to.
Sambawan Island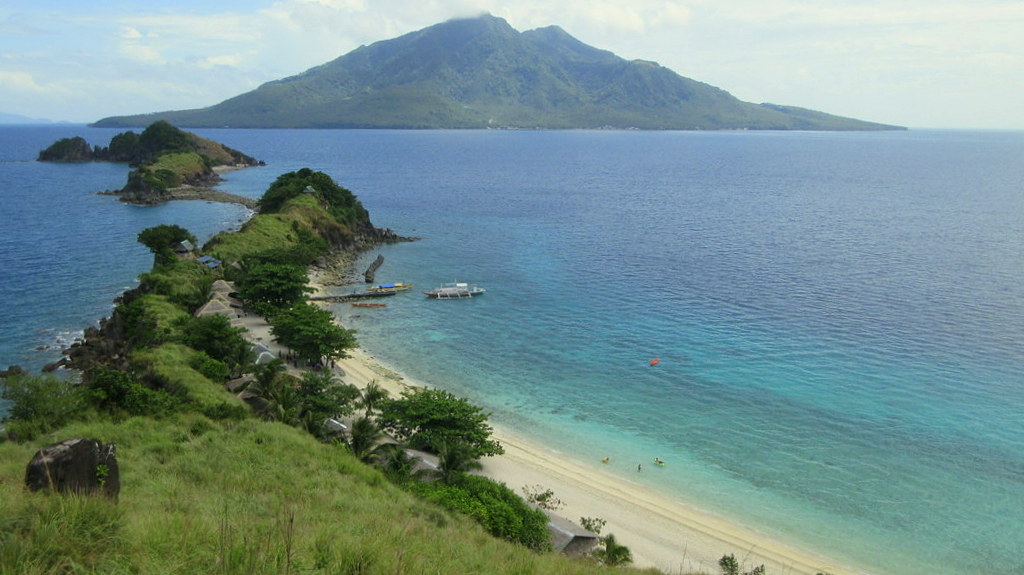 Most people who visit Biliran are drawn to the province because of Sambawan Island's charm. This popular island features a hill that offers stunning views of the sea. The waters are gentle and the beach simply chill. Be sure to spend a few hours here for sunbathing, swimming, and relaxing.
How to go to Sambawan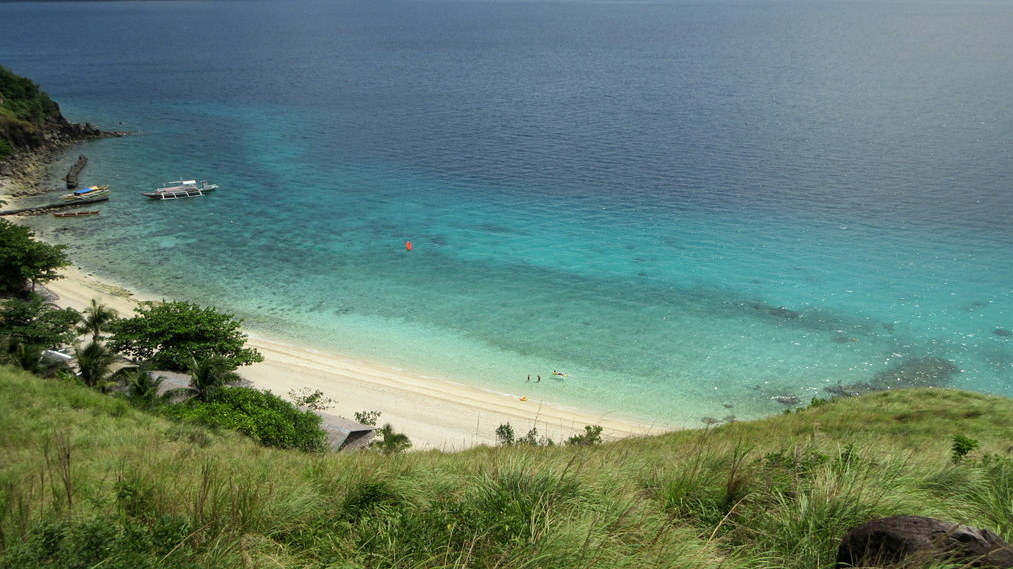 There is a boat to Maripipi from Naval that departs at 10:00 AM daily (except on Sundays). Fareis P70 including terminal fee. Once in Maripipi, ride a motorcycle taxi to Brgy. Ol-og for P30. You can then rent a six-seater boat to Sambawan for P600 round trip. If you're traveling with a group of 10 or fewer, you can go to Kawayan from Naval by jeep for P35, then rent a boat for P3000 to Sambawan.
There's an environmental and entrance fee of P100. You can rent a cottage for up to eight persons for P500 a day. You can also rent a bench and table for P300. There are closed cottages starting from P1,500 to P2,500 a night.
Ulan-Ulan Falls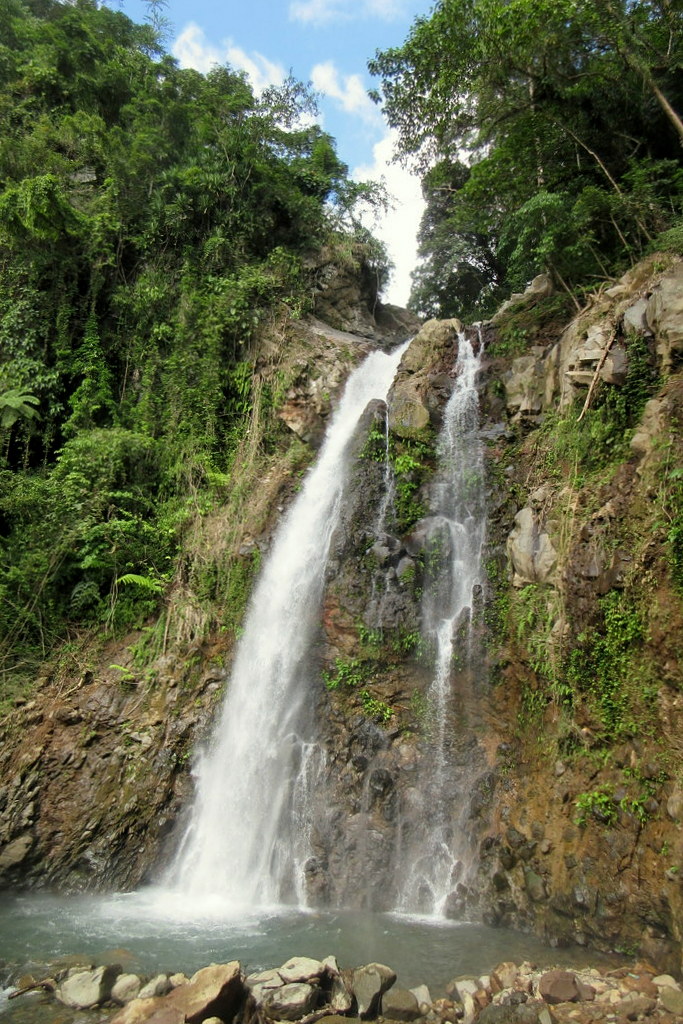 This waterfall is beautiful, but requires a bit of effort to reach. There is a short trek through a forested area. After around half an hour, you'll reach Ulan-Ulan Falls. The towering waterfall will greet you and will entice you to take a dip into its pool. A P300 guide fee is required for every two hikers or more.
Tinago Falls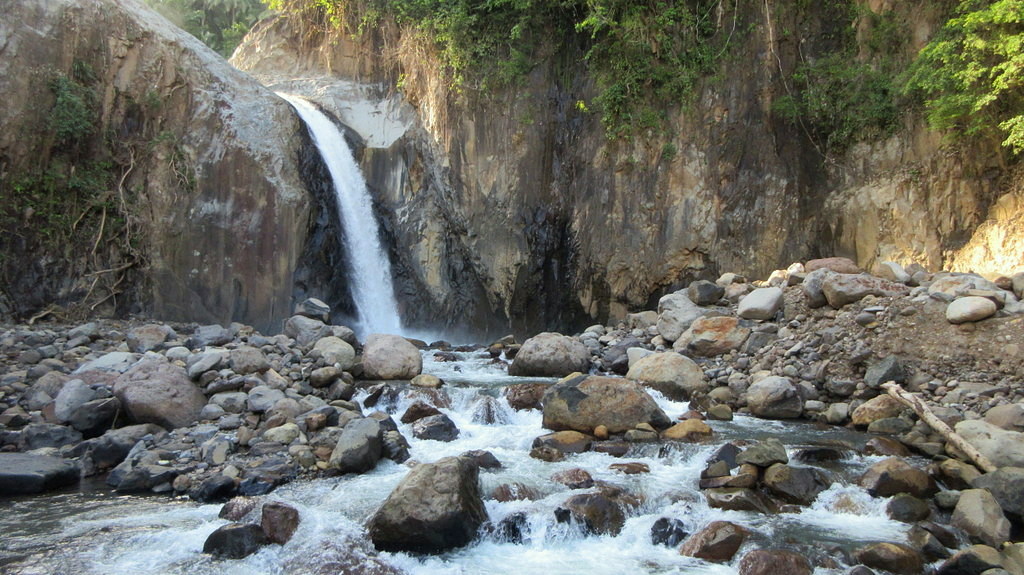 If chasing waterfalls is one of the things you intend to do in Biliran, don't forget to include Tinago Falls in your itinerary. You can take a dip in the pool or enjoy a "shower" under the cascade in Tinago's pool. While a typhoon that ravaged the province a few years ago damaged some natural attractions, Tinago still retains its splendor.
Acaban Cave
This small cave has a spring inside that locals use as a water source. You can enter Acaban Cave through a 20-foot opening. For leisure, you can chill and swim in the pool just outside the cave.
Nasunugan Watch Tower Ruins
The mid-1760s to early 1770s was the last time the tower was in use. It was reconstructed in year 2000 to remind tourists of its former glory.
Iyusan Rice Terraces
This man-made agricultural wonder boosts farmers' productivity and is a tourist attraction. It is similar in concept with the rice terraces you'll find in the Ifugao region. Take plenty of pictures and enjoy the beautiful views of the countryside.
Getting Around Biliran
It's difficult to explore the province using public transportation. Jeeps are infrequent and a hassle if you want to see its attractions. The most convenient way to explore the province is to rent a motorcycle for P500 a day.
Alternatively, you can hire a habal-habal with a driver to take you around the province. This option costs around P500 for the day, but the price could go higher depending on your itinerary.
How to go to Biliran
Biliran province doesn't have its own airport. However, it is easily accessible via Tacloban City in Leyte. There are regular flights from Manila or Cebu to Tacloban. Book a flight several weeks or months before your planned trip to get discounted tickets.
Once in Tacloban, make your way downtown to the van terminals. Grand Tours Vans has regular trips to Naval. Fare is around P130 one way. The trip may take up to 2.5 hours. You can combine Biliran with a trip around Leyte, so that you get to see two provinces in one trip.