When planning your next holiday getaway, you might want to try an off-beaten track destination such as Barlig in Mountain Province. This remote municipality is home to Mt. Amuyao, one of the highest peaks in the Philippines. It is also the home of internet sensation, Jeyrick Sigmaton, also known as Carrot Man.
Whether you are looking for extreme adventure or an authentic cultural immersion, Barlig is the place to go. It takes at least 12 hours via commute from Manila to reach the municipality, but the long journey will reward you with spectacular natural scenery, including forest-clad mountains, ancient rice terraces, and cultural villages.
To help plan your itinerary, here are the top things to do in Barlig.
1. Explore Sayang Avatar Forest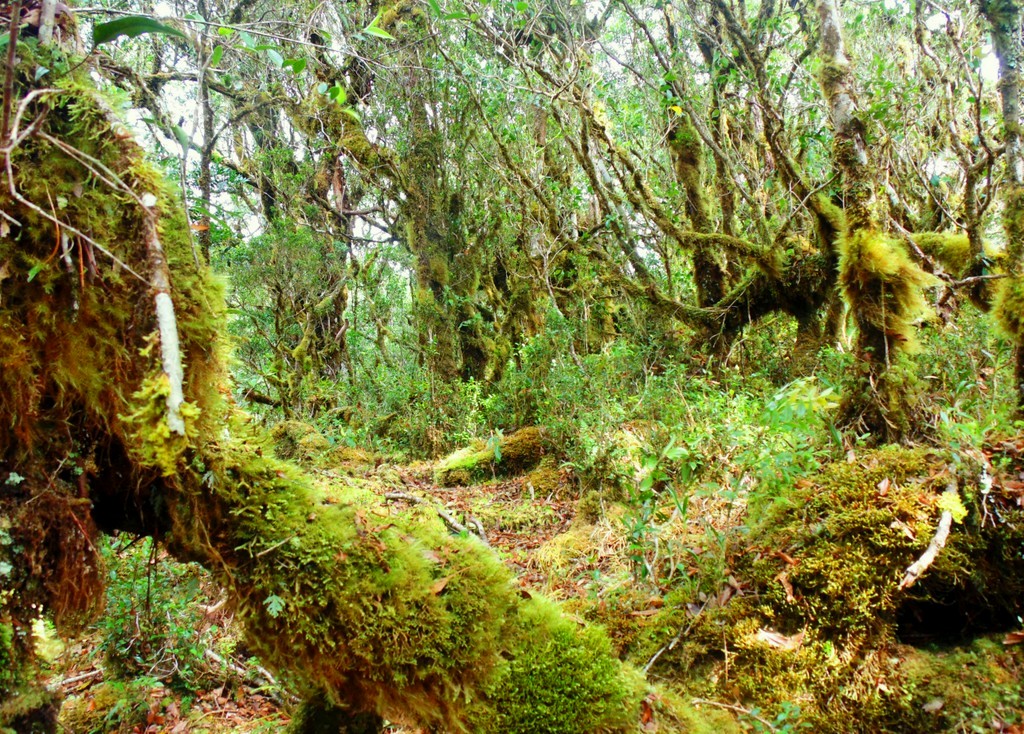 Barlig is home to vast mossy forests, many of which remain unexplored up to this day. One of the locally-known destinations is Sayang Avatar Forest, where you will get that wonderful feeling like time stands still. It boasts thick mosses carpeting the forest floor and tree branches, as well as rich flora and fauna.
Take note, however, that it takes more than one day to hike to Sayang Mossy Forest. Thus, it is only recommended for expert hikers.
Address: Brgy. Lias Silangan, Barlig, Mountain Province
Trekking time: 1 to 2 days
2. Plant heirloom rice on rice terraces.
You'll not only find rice terraces in Batad or Banaue but also in Barlig. From past to present, most locals have subsisted on farming with organic heirloom rice as their primary crop. You can join them in planting or harvesting rice, depending on the season when you visited. That's one way for you to build rapport with the locals.
Address: Brgy. Chupac, Barlig
Trekking time: 5 minutes
3. Attend the annual Fortan Festival.
Every year, Barlig celebrates the Fortan Festival to showcase and promote their authentic and vibrant culture. You can join the locals in playing the traditional gongs or dancing the indigenous way while wearing native attires.
Don't miss out on tasting their traditional rice wine called "tapuey." Every visitor is also encouraged to partake during community meals. It's an opportunity for you to interact with locals and learn from their culture. 
Date: June 1-7 every year
Venue: Municipal Gym, Brgy. Macalana, Barlig
4. Trek to Siblaw Taraw Lake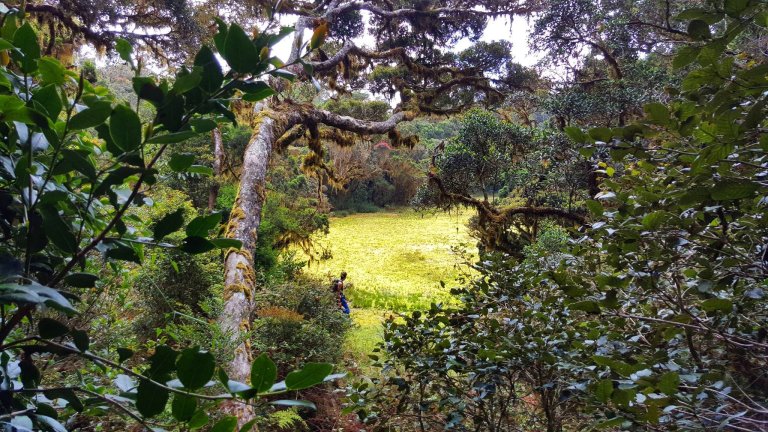 Siblaw Taraw is special for the Barlig people, not merely because of its stunning beauty but because of its cultural significance. For them, it's an abode of unseen spirits who protect the forests and the lake. Beautiful mosses and wildflowers cover the lake, but underneath, you'll find crystal-clear waters.
Address: Brgy. Lingoy, Barlig
Trekking time: 2 hours
5. Trek to Mt. Amuyao
Mt. Amuyao presents one of the most challenging hikes in the Philippines. Soaring at more than 2,702 meters above sea level, the summit assault to Mt. Amuyao takes at least 5 hours. It hosts a plethora of wildlife species including the critically endangered Philippine Eagle. 
At the top, you'll catch breathtaking views of the sunrise and sea of clouds. During summer, wildflowers bloom on the summit, turning it into an ornamental paradise. 
Address: Brgy. Macalana, Barlig
Trekking time: 5-6 hours
6. Relax at Mornang Hot Spring

If you're done hiking, you might want to relax at Mornang Hot Spring, one of several hot springs in Barlig. Within walking distance from the national highway, locals have made it their own personal pool. As you relish its thermal waters, you'll enjoy the surrounding sights of pristine forests and a towering waterfall nearby. 
Address: Brgy. Lingoy, Barlig
Trekking Time: 15 minutes
Visiting off-beaten destinations like Barlig will not only reward you with pristine natural wonders and authentic cultural experiences but also help you understand and appreciate the beauty of simple living.
Where to Stay in Barlig: Seaworld Inn and Cafe
Address: Brgy. Macalana, Barlig
Contact Number: 09264004717
Operating Time: 24 hours
How to Get to Barlig from Manila via Commute
Ride a Sagada-bound Coda bus from Cubao. Make sure to book your ticket in advance. Don't also forget the driver to drop you off at Bontoc, the capital town of Mountain Province. Travel time takes 10-11 hours.
From Bontoc town, catch the jeep bound to Barlig. The station is located in front of the All Saints Cathedral. The departure times are 1 pm and 2 pm. Be at the station at least 30 minutes before the scheduled departure, so you won't run out of seats. Travel time from Bontoc to Barlig takes 2 hours. Fare is Php 80 per person.
Upon reaching Barlig town, proceed to the Local Tourism Office for orientation and recommendations. It will be up to them to assign tour guides.