We're witnessing a new surge that's becoming increasingly widespread these days.
No, we're not talking about the Delta variant. We're talking about the surge in interest in tiny houses.
As people across the world are trying to find more ways to explore while keeping safe, many people are developing a keen and serious interest in downsized homes – many of them on wheels.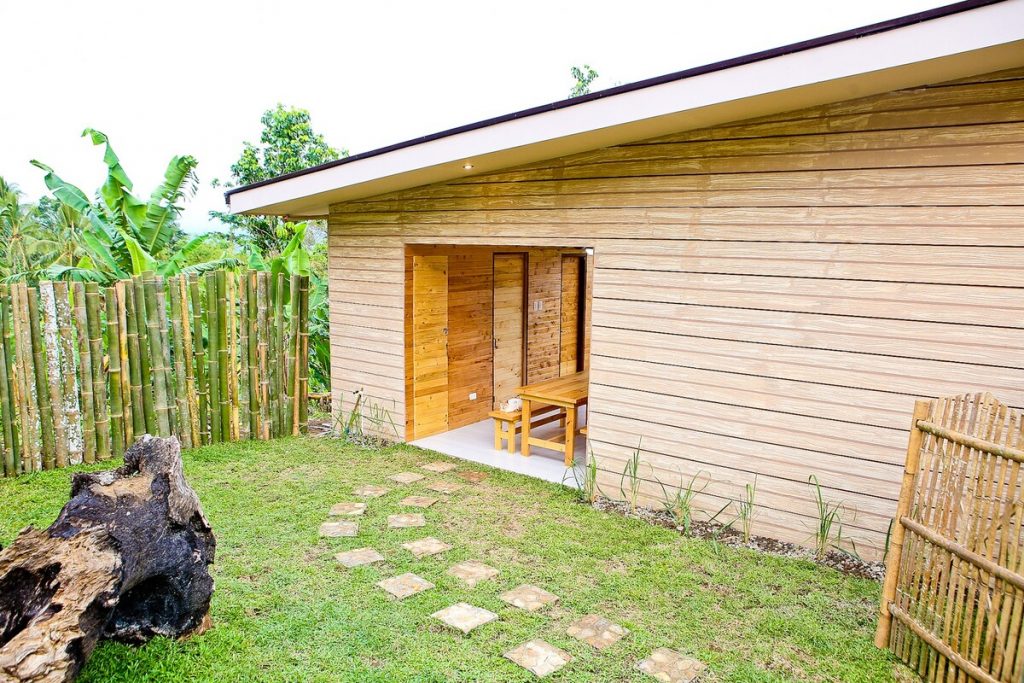 Understandable, as a small and mobile home allows homeowners to move easily from place to place, while bringing all the things they love with the. Not to mention it's typically more affordable to own and checks all the boxes in terms of sustainability and minimalism.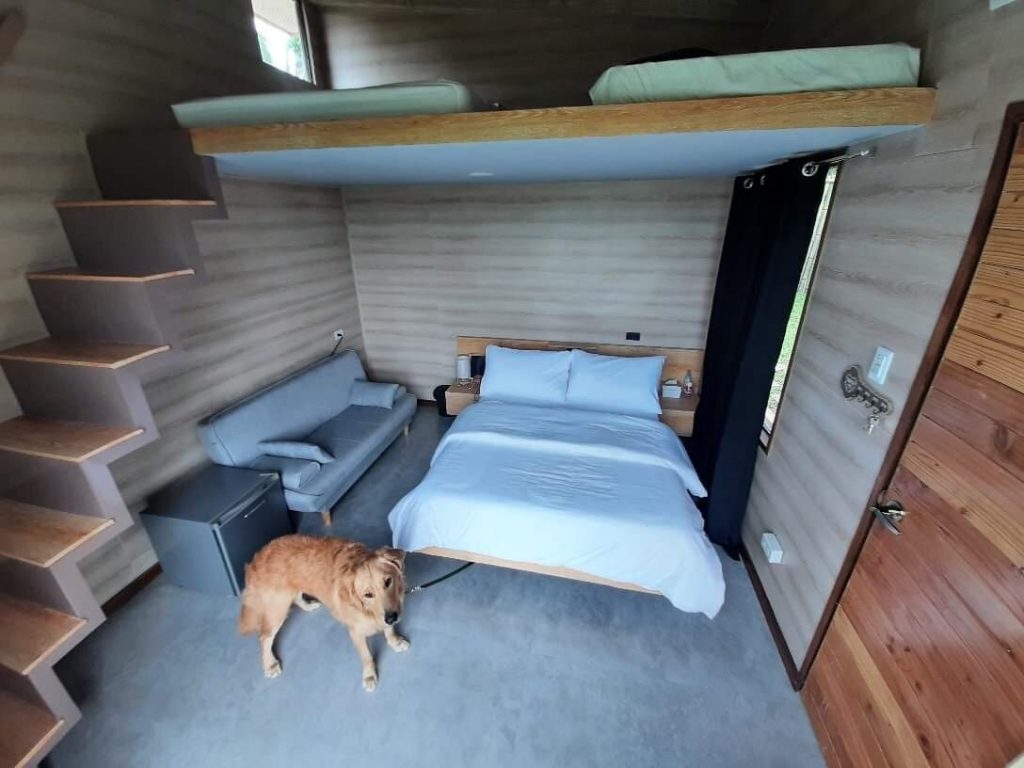 If you're one of those who's been going gaga over this movement, a freshly built Airbnb in Laguna will make all your tiny house dreams come true.
Location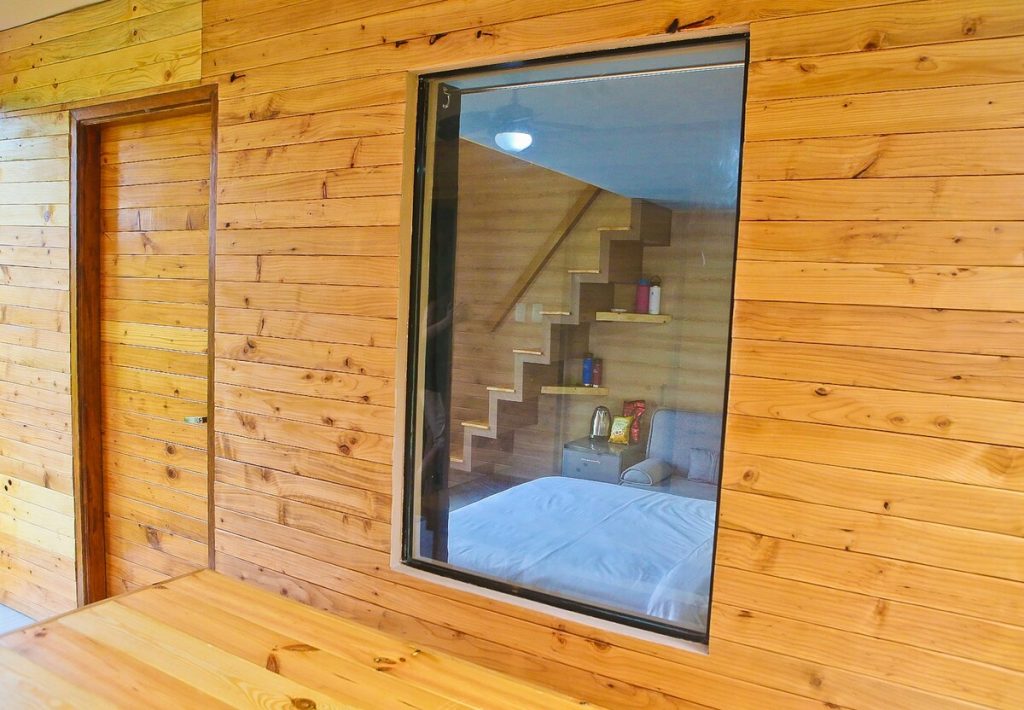 Woodgrain Villa is exactly that – a cute private villa built almost entirely on wood. It's situated in the middle of a lush hill that overlooks Mt. Banahaw, surrounded by trees. It's in a quiet barangay in Nagcarlan, Laguna, about a couple of hours from the city.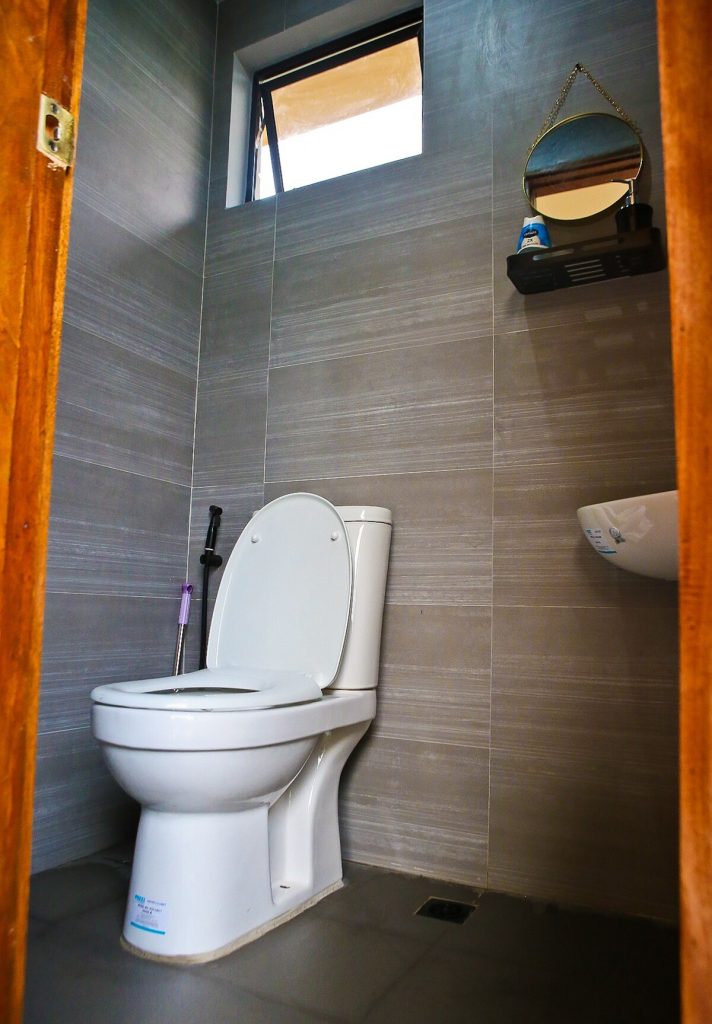 It's designed the way tiny homes are – small, efficient, minimalist, and attractive – with enough green space for unwinding.
Amenities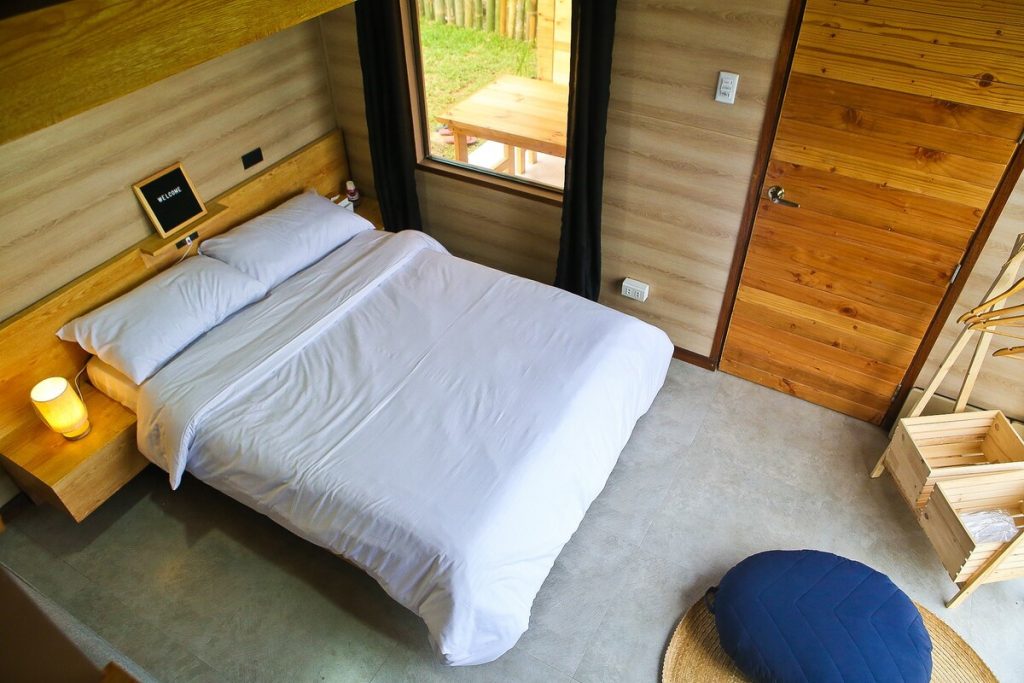 Woodgrain Villa is divided into two main sections, with amenities for up to 4 people: a fully air conditioned main floor bedroom with a sleeping loft at the left, the bathroom and T&B to the right. An open air space with a dining table and benches rests in the middle.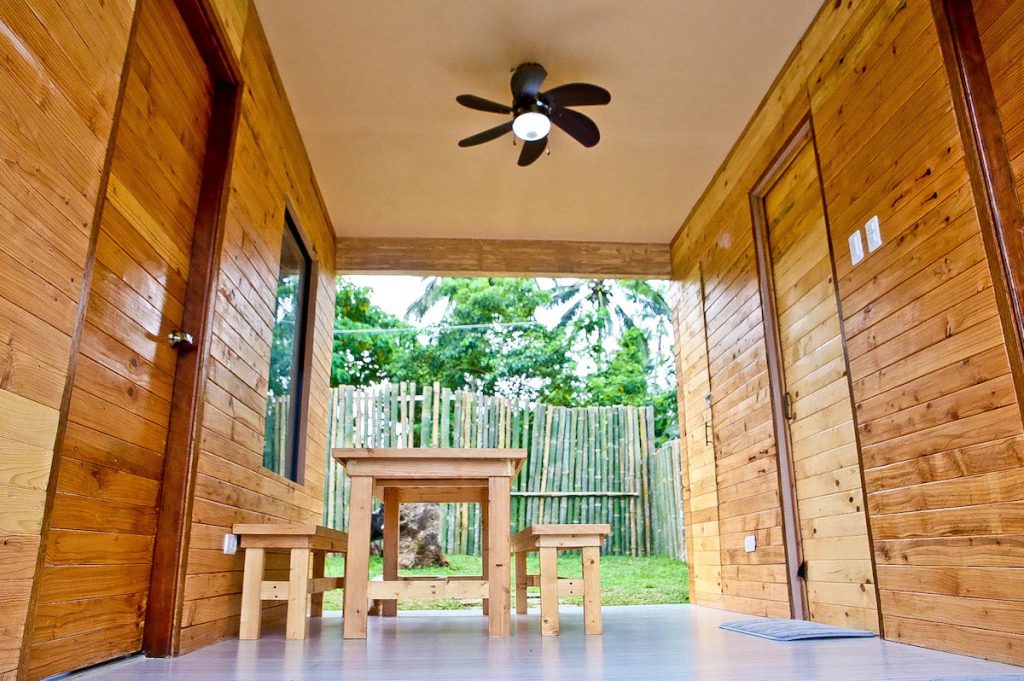 Amenities include:
Air conditioning
A double bed at the main floor bedroom
A sofa bed in the main floor
2 floor mattresses on the sleeping loft
Clothes storage
Mini fridge
Complimentary WiFi (20 mbps)
Electric kettle for fixing yourself a cup of coffee or tea
Dining table and chairs with ceiling fan
Patio/ backyard
Griller
Private outdoor mini pool
En suite bathroom with rainshower head, bidet, and toiletries
Perks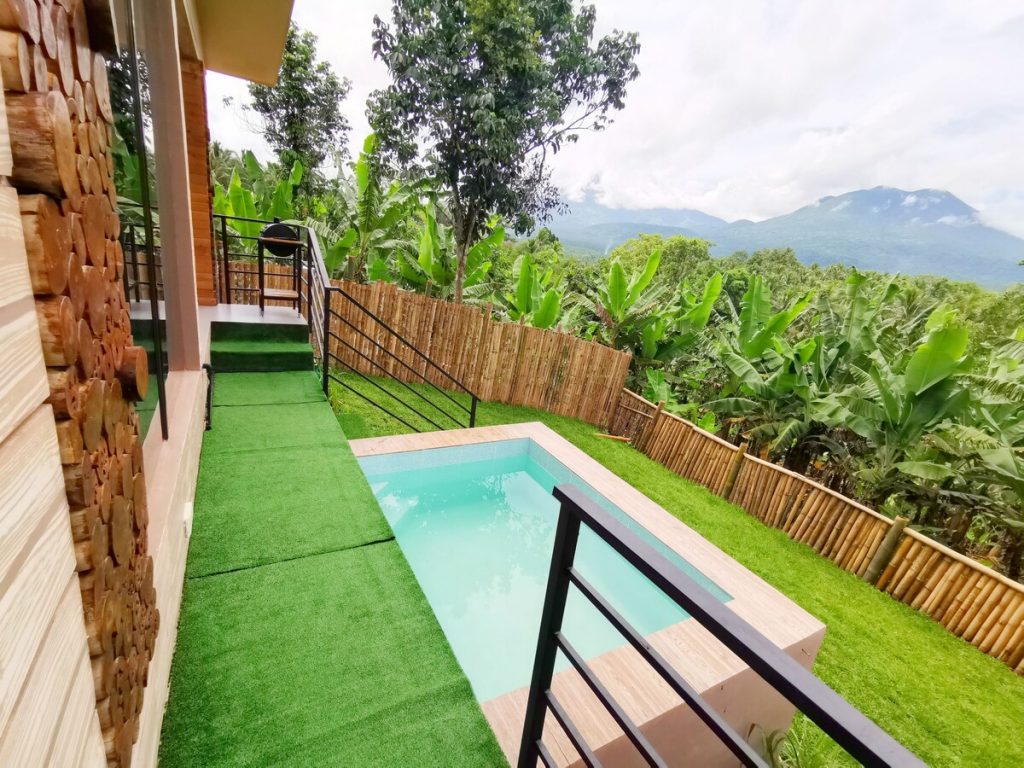 The villa is perfect for a small family of 4 or less – even those that are bringing their pets with them. It is surrounded with extensive grassy space for them to play in. You can even pitch a tent if camping out and stargazing are your cup of tea.
The property is completely fenced for utmost privacy and security.
Smoking is allowed.
Food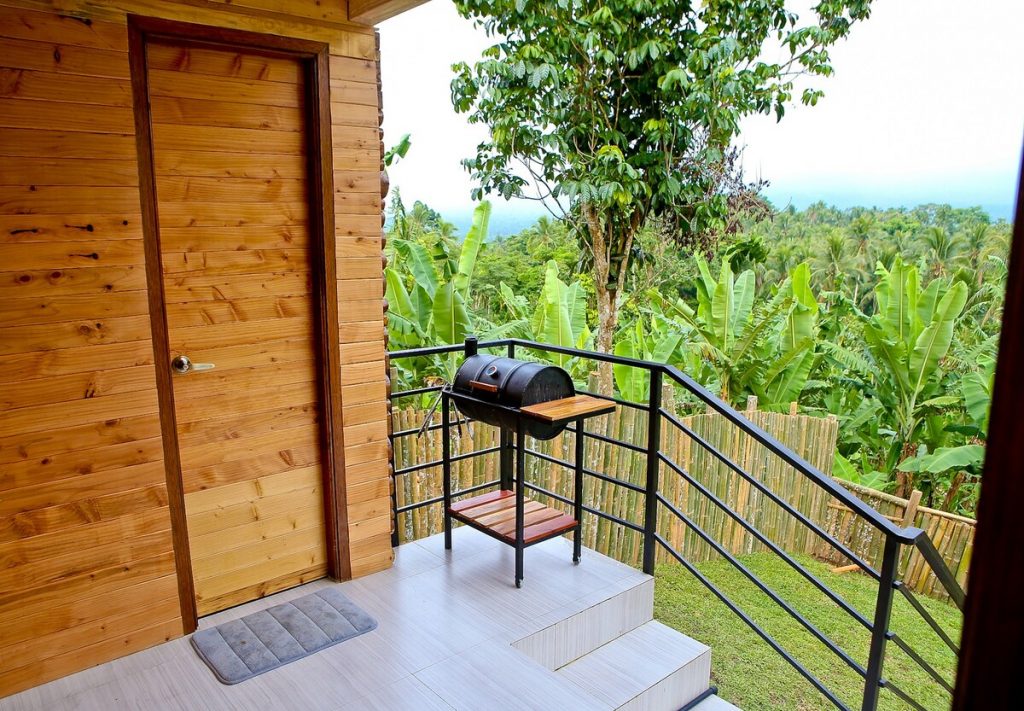 There isn't a kitchen on site (though there is a griller), so guests are allowed to bring their own food and drinks free of charge. Otherwise, you can have the villa's caretaker cooking for you for a minimal charge of P300, which goes straight to the community.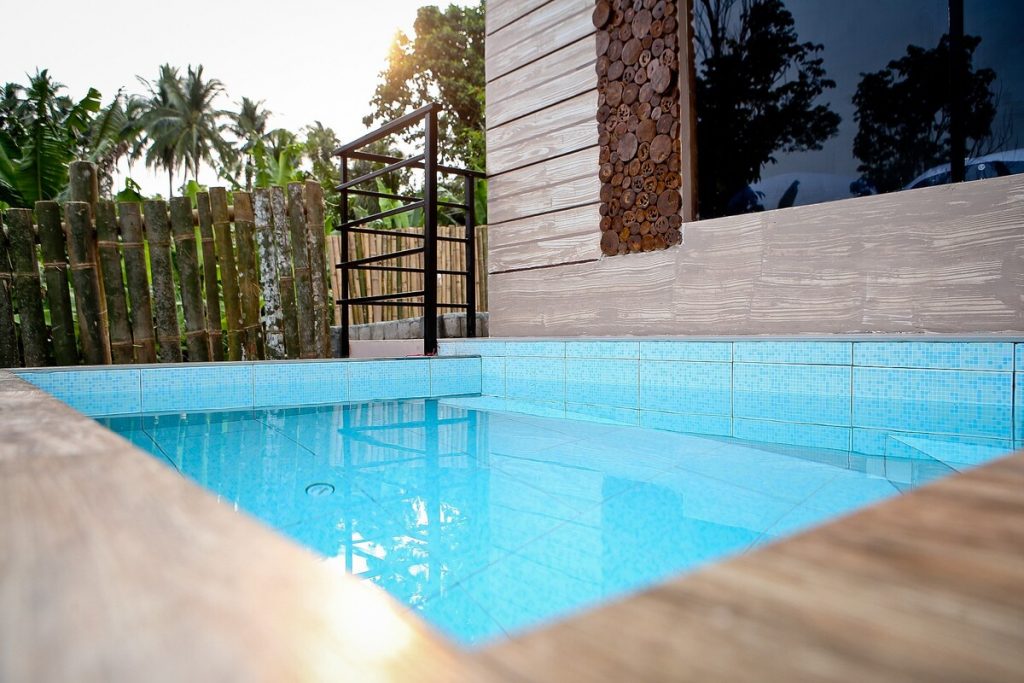 Along the way, you'll pass by convenience stores and malls, where you can get cooking supplies. There's also a sari-sari store nearby. Ask the caretaker for help if you need anything.
Some things to remember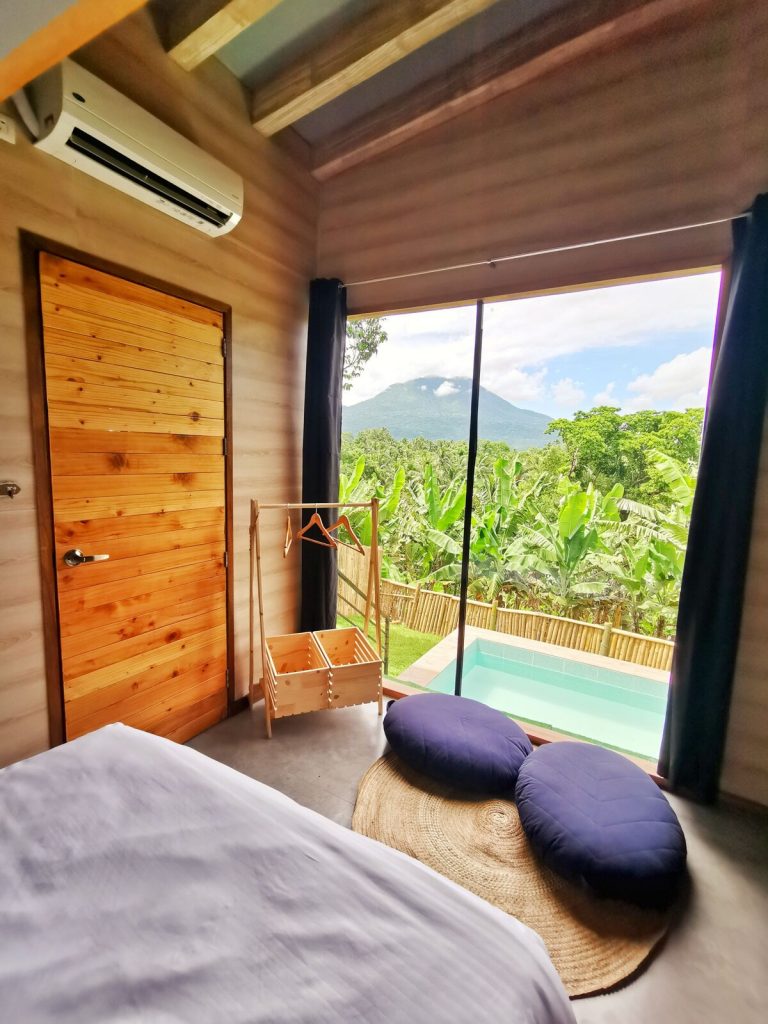 Because the villa is situated in the mountains, be prepared for insects, especially at night. Though the yard has plenty of insect-repelling citronella, you might want to also bring insect lotion.
Water in the villa comes directly from mountain springs, including water in the dipping pool, so expect some natural sediments.
There is parking space for up to 4 cars within the premises.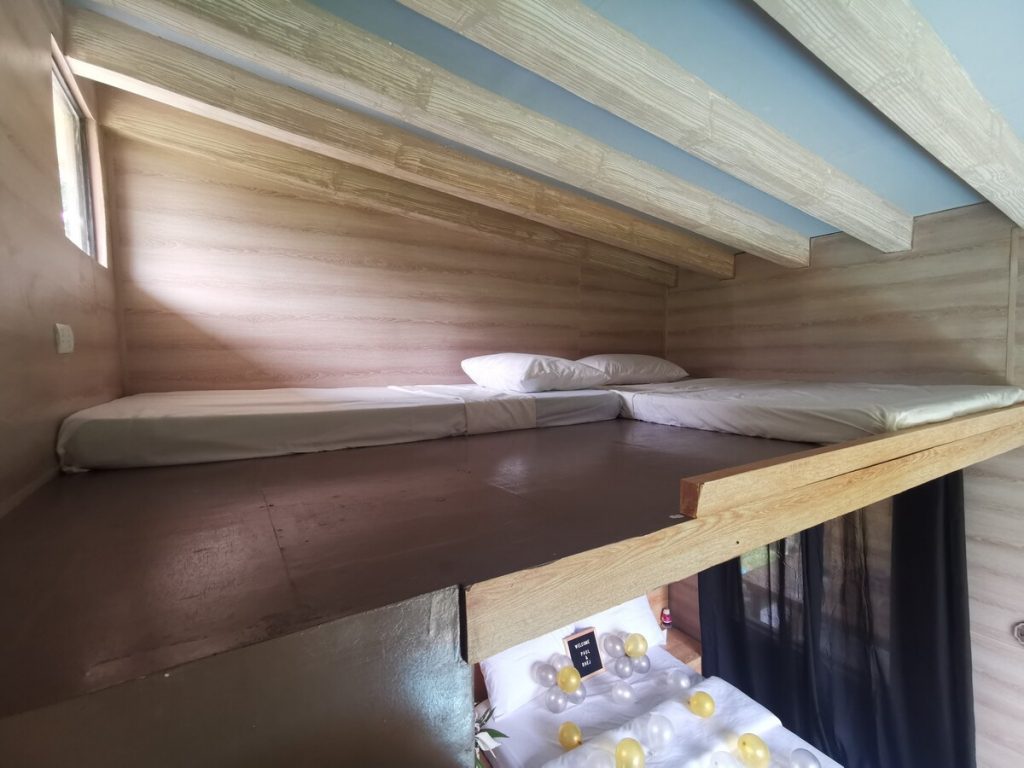 The Essentials
Business name: Woodgrain Villa
Address: Nagcarlan, Laguna
Airbnb link: Book via Airbnb here
Price/ night: P3,880 good for up to 4 pax