As fully vaccinated individuals in the Philippines reach nearly 24 million (27.5 million are partially vaccinated) and tourism in certain parts is gradually reopening, the island province of Camiguin in Mindanao is following suit. In a Facebook post dated October 12, the Camiguin Tourism Office announced that the province will be welcoming back tourists on October 25, 2021.
In a more recent announcement, the Tourism Office said that the Island of Fire will be accepting fully vaccinated individuals with necessary travel documents. Fully vaccinated individuals are those that have completed one dose of a single-shot vaccine (i.e. Janssen) and two doses of a two-dose vaccine at least 14 days prior to the trip.
Travel requirements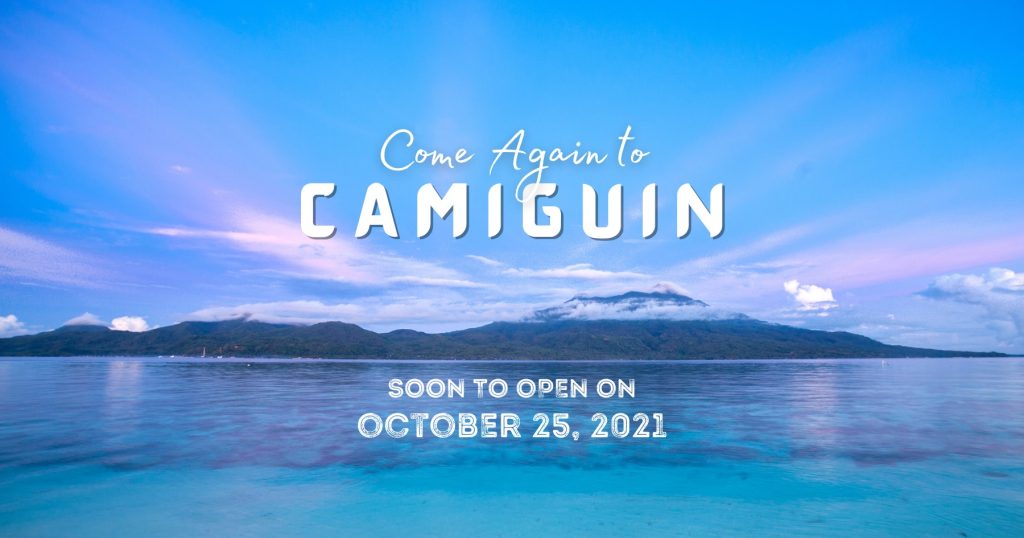 For those who are anticipating or planning a trip to Camiguin, here are travel requirements. Note that it's imperative that people complete some of the requirements at the CleanCamiguinQR site stated below:
Account and accomplished health declaration form at cleancamiguinqr.com
Proof of vaccination (1 or 2 jabs), to be uploaded to the site
Negative RT-PCR test result, to be uploaded to the site

For travelers coming from Luzon, the RT-PCR test must be taken within 72 hours of arrival
For travelers coming from Visayas and Mindanao, the RT-PCR test must be taken within 48 hours of arrival
Confirmed booking from an LGU-accredited accommodation, to be uploaded to the site
For those who are staying in a private residence, they must upload a clearance form granted by the Municipal Health Officer of the municipality where the residence is located
ID with QR code saved in phone or printed out. The ID and QR code can be obtained and downloaded from the CleanCamiguinQR site once the tourist has completed all the necessary steps and requirements.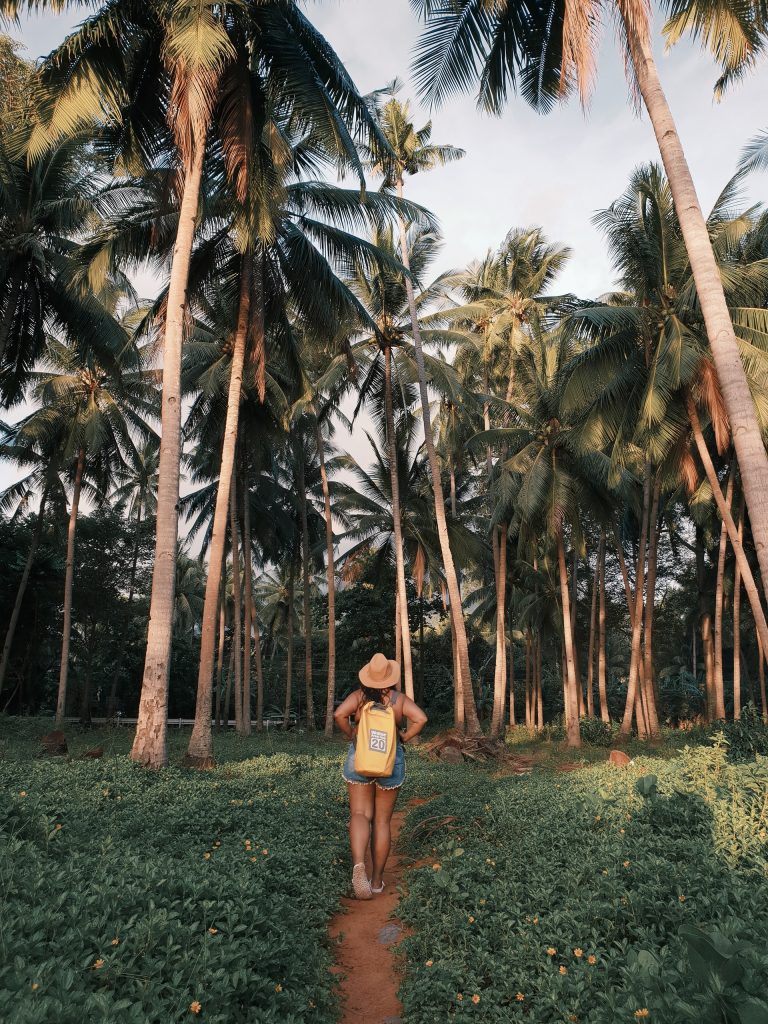 In addition, travelers who will be staying on the island for more than 5 days are required to take an antigen test on the fifth day.
The provincial reopening coincides with the annual Lanzones Festival, one of Camiguin's most celebrated events. The Lanzones Festival highlights one of the province's main produce: its sweet lanzones fruit. Pre-pandemic, the event showcased colorful parades and festivities. To ensure tourist safety, this year's festival, to be celebrated from October 24-31, will be held online.
Attractions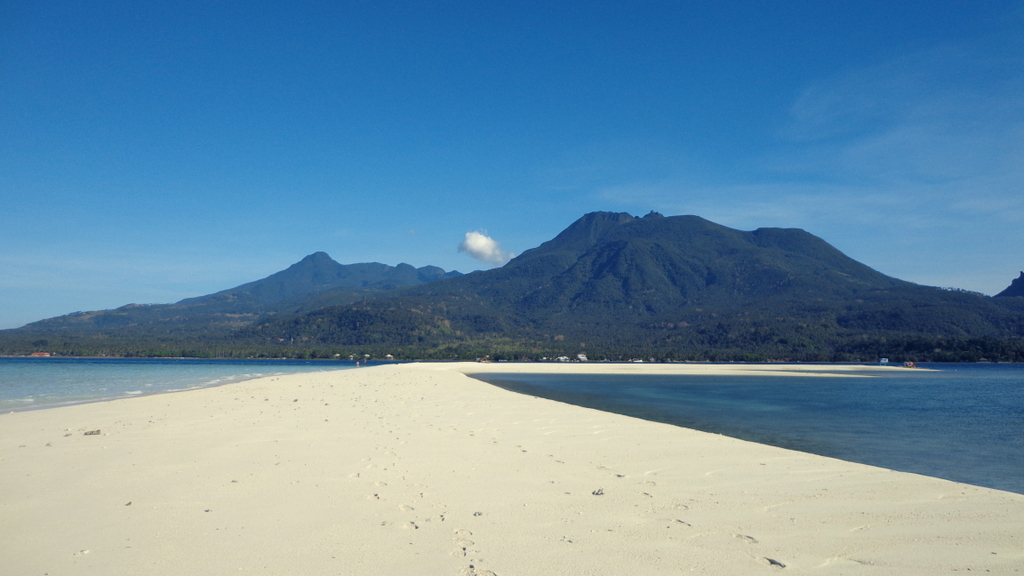 While it's the second smallest province in the Philippines, Camiguin boasts a number of notable volcanoes, thus earning it its name "The Island of Fire". The most notable of these is Mount Hibok-Hibok, declared as an ASEAN Heritage Park for its rich biodiversity.
Other volcanoes include Mount Butay, Mount Guinsiliban, and Mount Timpoong, which, like Mount Hibok-Hibok, is a protected landscape.
The birth of Mount Vulcan – or "Old Volcano" and is considered part of Mount Hibok-Hibok – in 1871 to 1875, also led to the town cemetery of Bonbon being submerged underwater. The cemetery, which also serves as a snorkeling and dive site, is commemorated with a large cross. This is known as the Sunken Cemetery, and is a popular stop for tourists, especially during sunsets.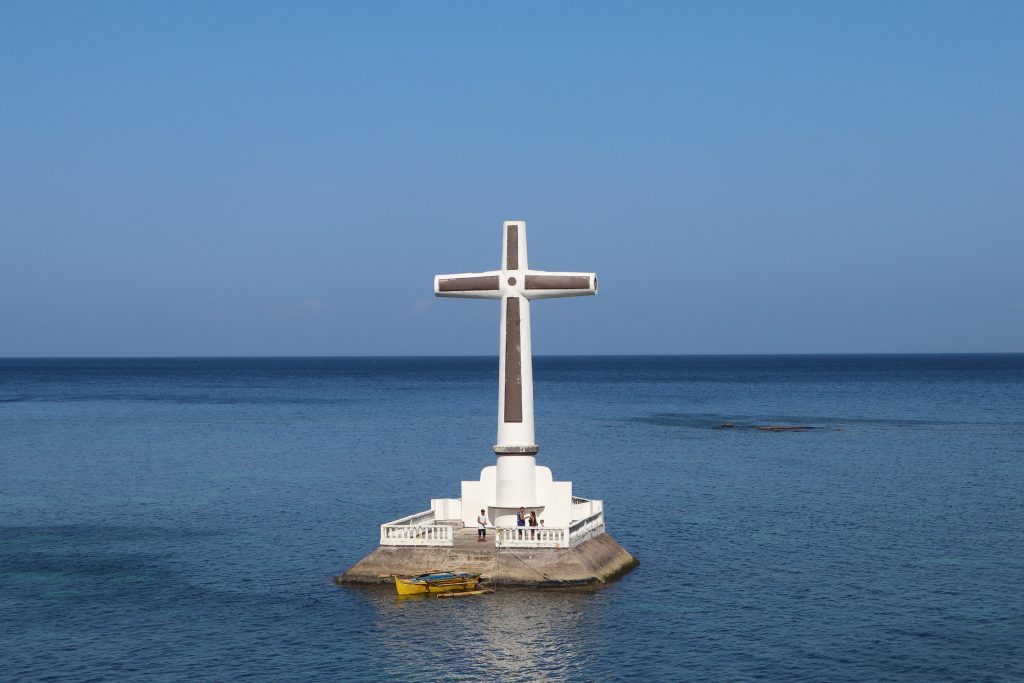 The cemetery, along with the Bonbon Church Ruins and the Spanish-period watchtower in Guinsiliban, has been declared as a National Cultural Treasure.
Owing to the volcanic activity in the island, natural hot springs also exist, including Ardent Hibok-Hibok Hot Spring and Tangub Hot Spring.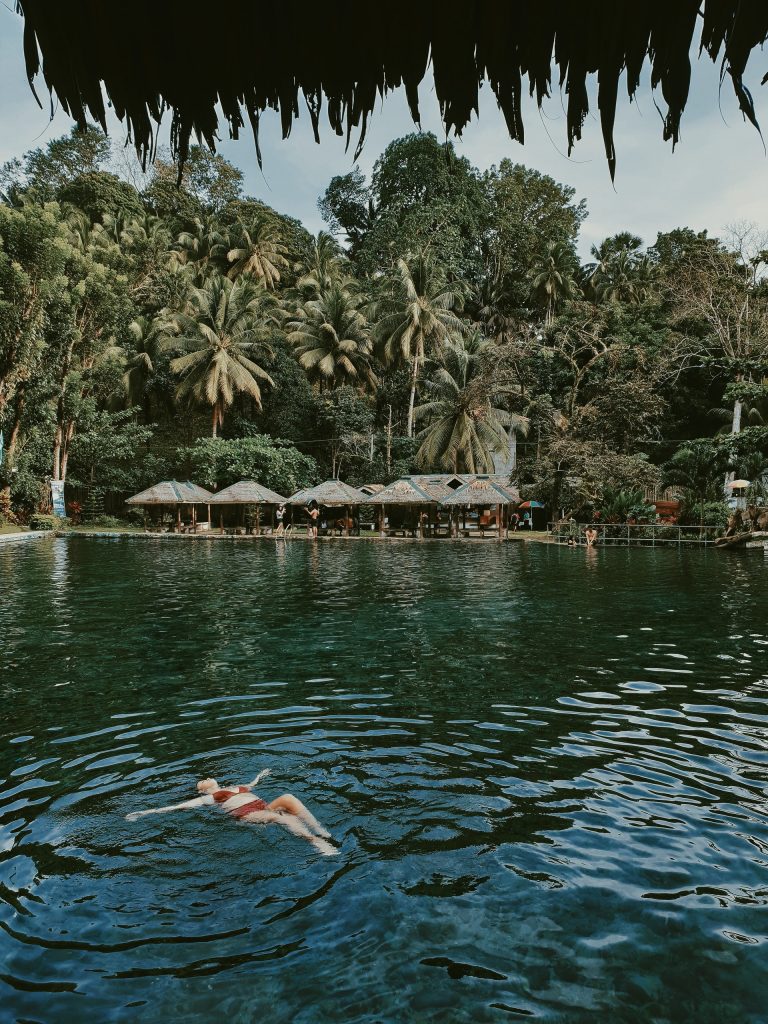 Other attractions include Katibawasan Falls and Tuasan Falls. Tourist favorites also include White Island, from where travelers enjoy an up-close view of Mount Hibok-Hibok while swimming on the beach; and Mantigue Island, a white sand island boasting vibrant corals and diving opportunities.
For more information on Camiguin, follow the Camiguin Tourism Office on Facebook for updates.