If you're raring to get Christmas presents for friends and loved ones, why not support local at the same time and head to Clark's Sunday Market?
The Sunday Market, which opened today, November 22, at the El Kabayo Riding Stables in Clark, Pampanga, features unique local products from 22 Pampanga-based artisans and entrepreneurs. It was organized by the Greater Clark Visitors Bureau (GCVB) to help homegrown businesses recover and jumpstart the province's F&B and tourism industries.
The annual Horsefest opened the festivities in November 21.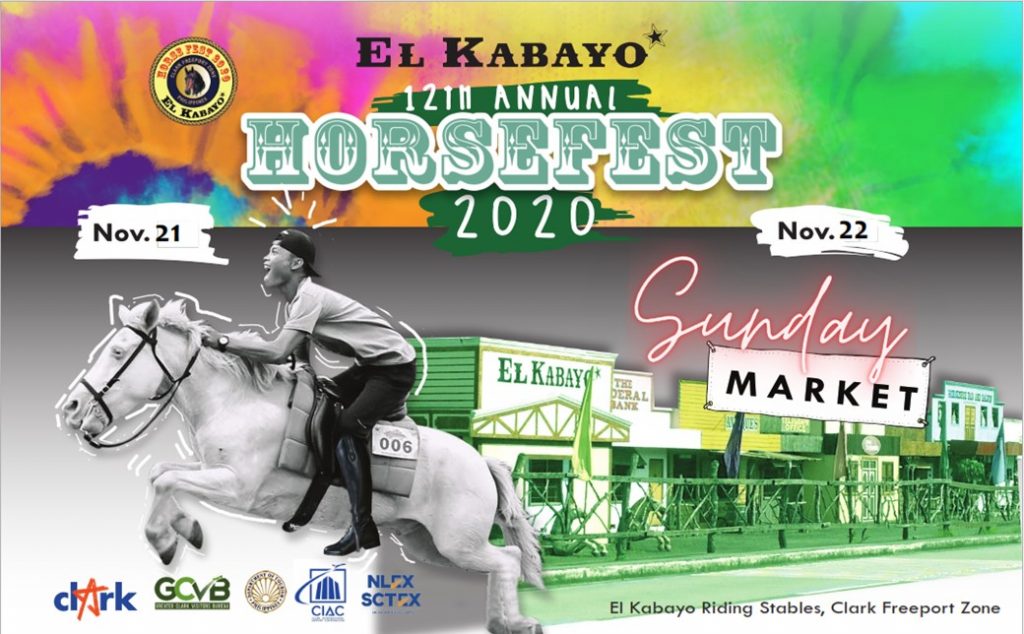 The marketplace is dominated by food providers specializing in processed meats and cooked meals, from Kapampangan cuisine to Japanese, to pastries. Among them are DonDon Tei, Alvin Fried Ducks and Barbeque, Bini Café, Confectionery, Consuelo P. Velasco Seafoods, Rosita's-Chef Don Frozen Goods. Emilia's Cusina Artisano, Lola Nor's Meryendahan, Mama Shine Flavors of Siam, Patchi's Tamales, Smoke and Spices Grill, Sobremesa Food Services, Taste of North, The Chaffing Dish, and W&J Food Co.
For those who are looking for a caterer for intimate gatherings this Christmas, household name Batis Asul has a booth every Sunday too.
If you are keen on shopping for crafts and general merchandise, check out Atin Keni Online Store and Anna's Greens and Crafts.
Travel-related concessionaires, such as Mountain Clark Firing Range, Y Square Tours and Travels, and Charisma Nature Farm, are available on site too. Apart from farm tours, Charisma Nature Farm also offers visitors fresh, organically grown farm produce and garden kits that they can take home. 
The bazaar is open to tourists ages 15 and above from 10 am to 4pm. To enter, guests are required to wear face masks and observe minimum health and safety protocols. The event resumes on December 6, 13, 20, and 27.
For more information and updates about the event, follow GCVB's Facebook page.