Miss having food platters served right at your table? Although several health and safety measures are in place due to COVID-19, all-you-can-eat dining is not yet a thing of the past – nor does it have to be.
Great service, proper sanitation, a safe environment, and a sound overall dining experience – these four qualities are what the folks at Wing and Rib aim to deliver.
History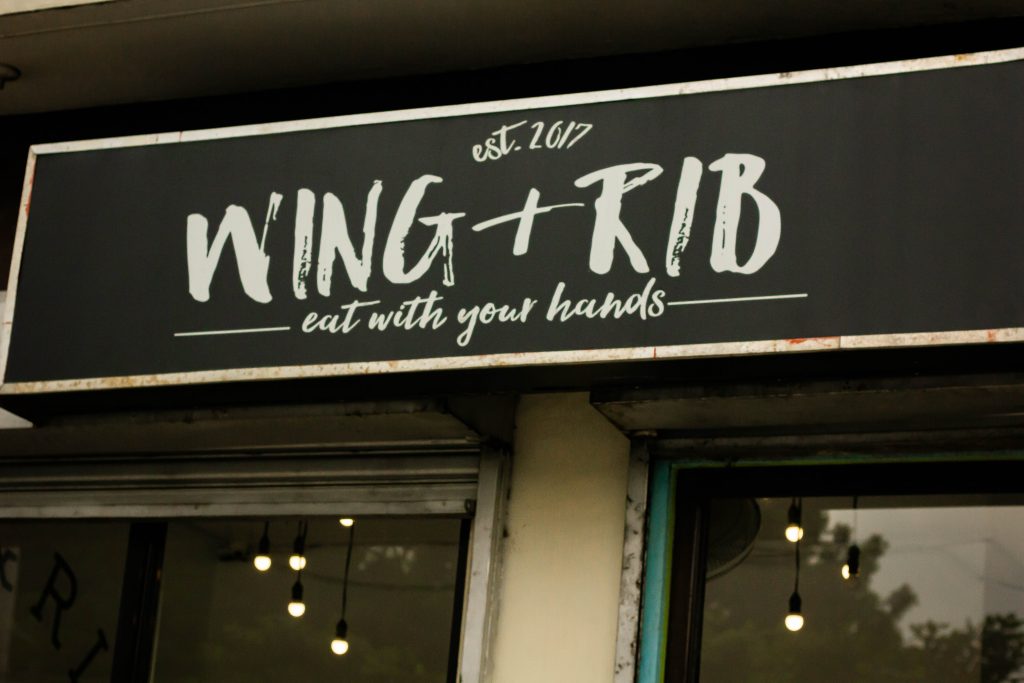 Established in 2017, Wing & Rib is one of the freshest and most iconic food destinations in the south – with branches all over Imus, Bacoor, Molino, Niog, Tagaytay, GMA, Muntinlupa, and Laguna. They serve in-house specialty chicken wings and pork BBQ ribs, a simple yet appetizing menu perfect for a get-together feast!
The Place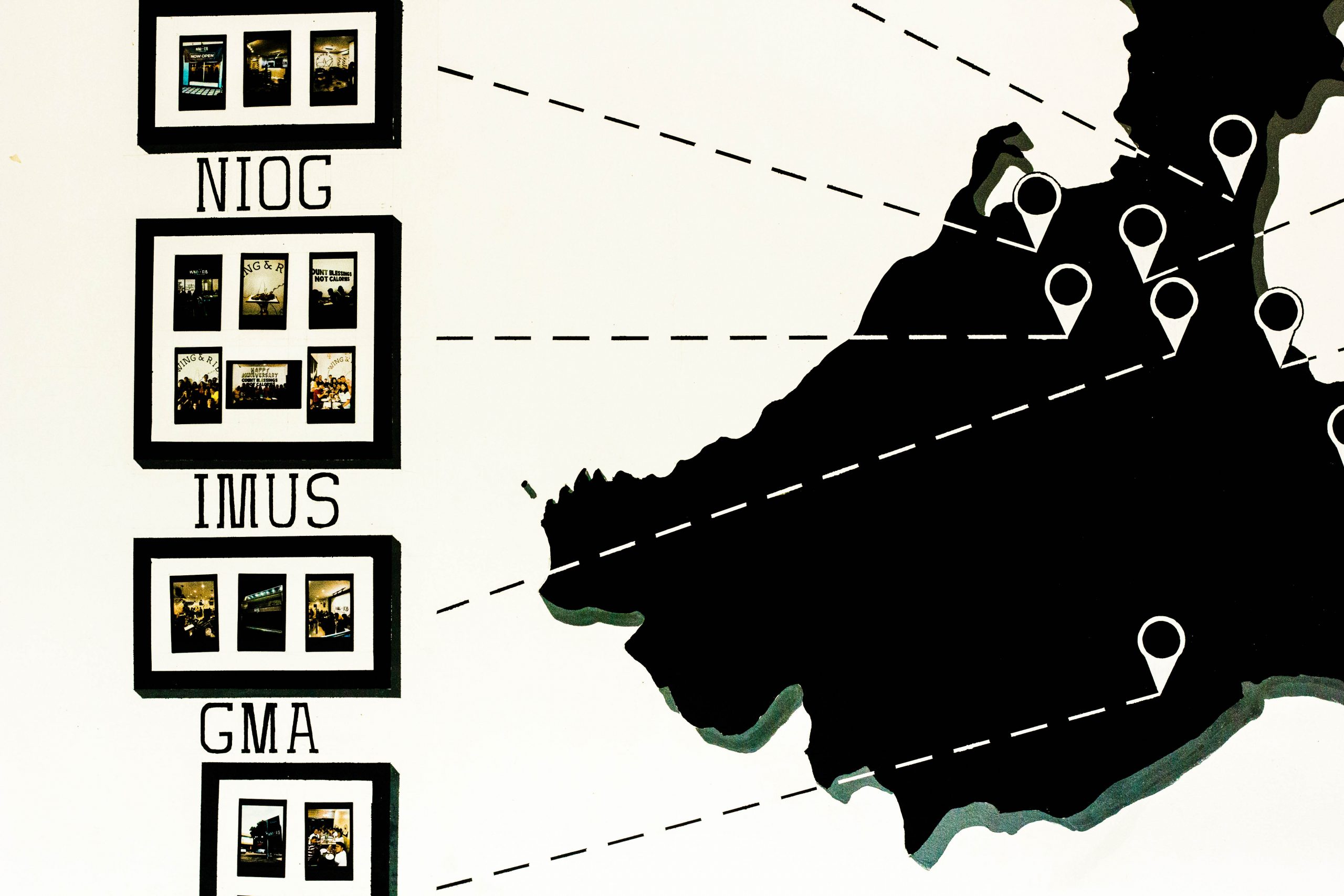 Among all the local unliwings places we've tried around the south, Wing & Rib is certainly the cleanest, classiest, and most aesthetically pleasing. Their restaurants stand out with rustic and minimalist themes – making use of neutral colors, simple accents, and warm lighting to replicate a cheap-yet-posh bistro feel.
Apart from a good ambience, Wing & Rib also boasts of their passion for quality and cleanliness.
Safe Dining Amid GCQ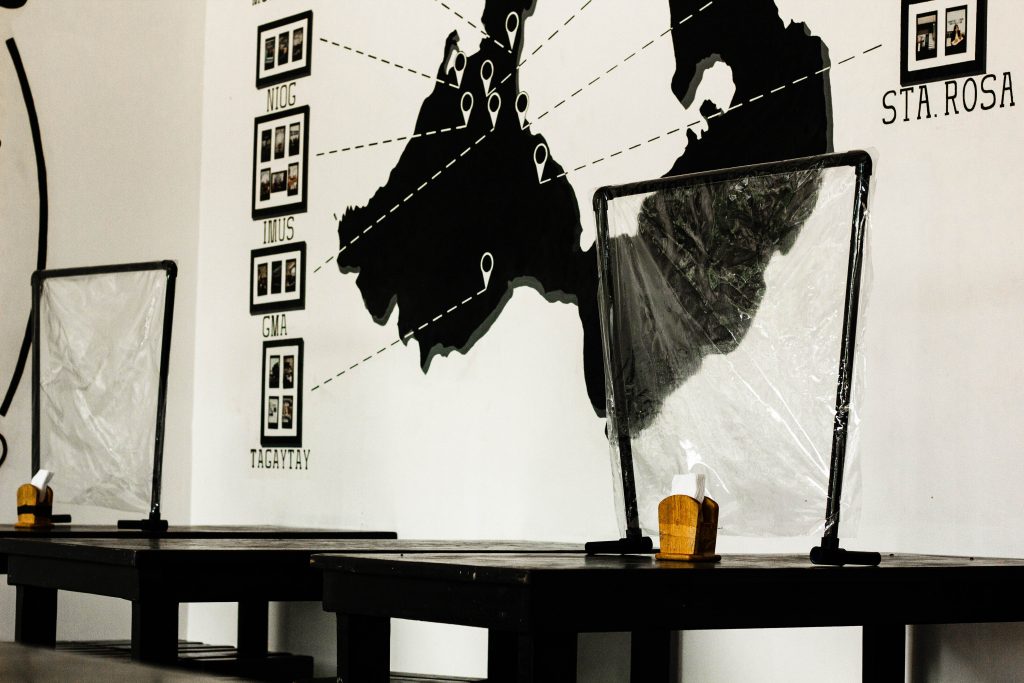 In compliance with government policies, they've recently implemented new safety features and guidelines in all of their restaurants within GCQ areas. Along with already strict and high standards in food safety and sanitation, they've also added a few modifications to the dining area for additional hygiene practices.
Each table is now equipped with firm plastic partitions for customers to ensure social distancing. Foot baths and hand sanitizers are also made available at the entrance, along with non-contact thermometers and a record sheet for temperature checking and contact tracing. Their friendly and accommodating staff wear face masks, face shields, and hair nets at all times – making sure you can have a quiet, relaxing, and safe affordable dining experience, with stylish Instagram-worthy pictures to match.
The Food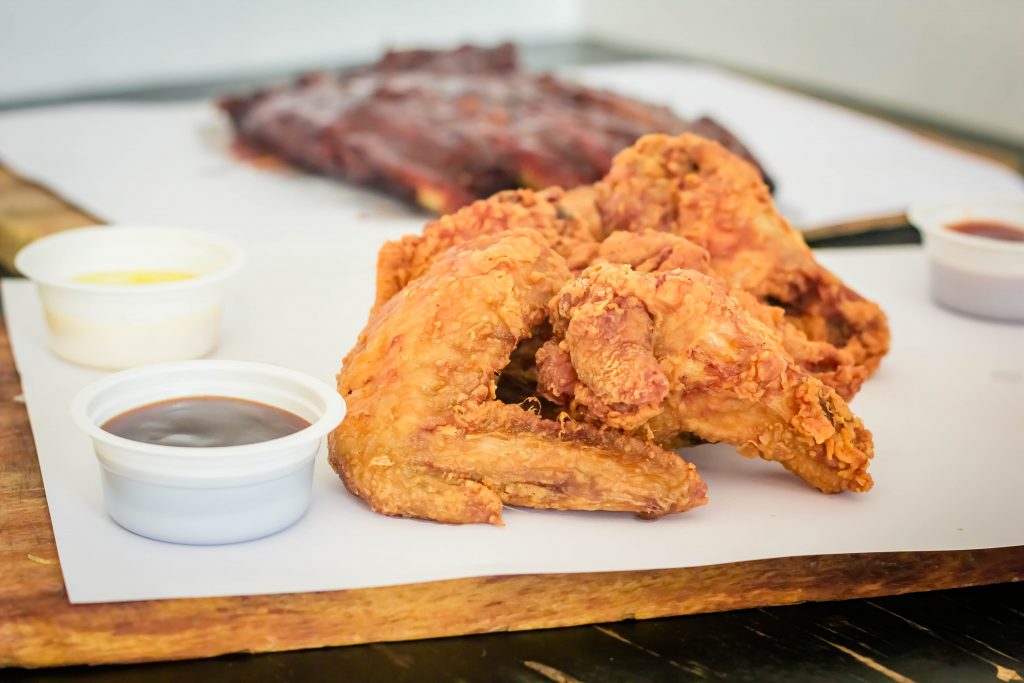 Unlike your regular run-of-the-mill chicken wings, Wing & Rib serves their batches with a distinct flair and a keen attention to taste. Each piece is brined and deeply marinated in a combination of herbs and spices – locking in moisture and flavors that compliment the savory crunch of every bite!
To make things more adventurous – you can choose from any of their 13 unique dips, ranging from the sweet-and-salty ("Pinat" peanut sauce) to hot and spicy (Rocket Igniter sauce). These dips perfectly match their finely seasoned unlimited wings. Plus, you get unlimited refills, too!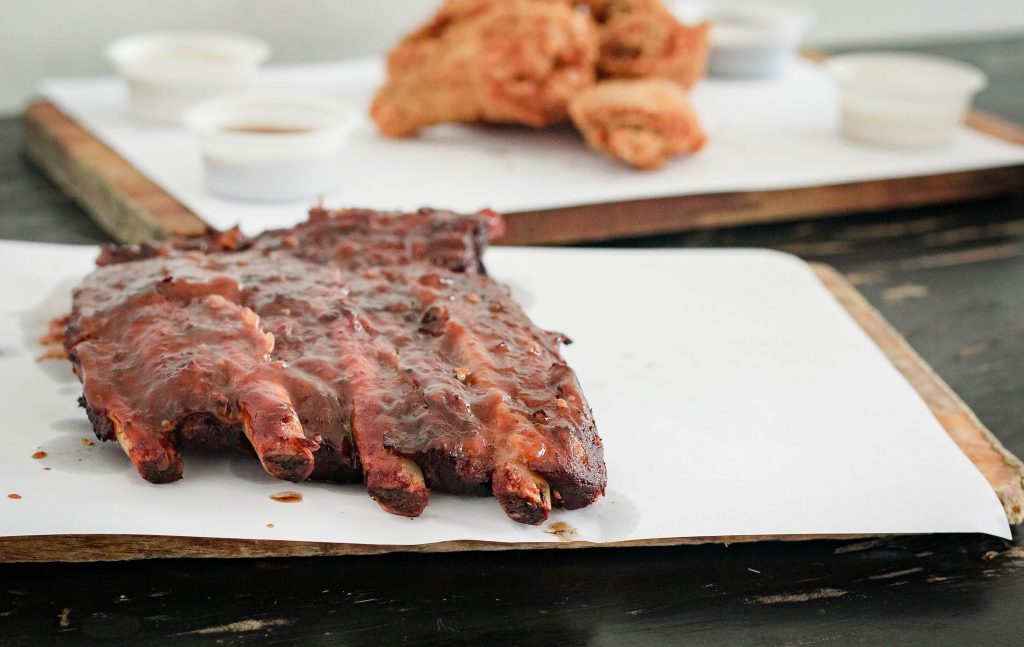 Apart from the wings, the W&R specialty BBQ Ribs is another banger. Made with meaty slabs of locally sourced pork and a signature blend of herbs, spices, and barbecue sauce, these fall-of-the-bone baked ribs are slow-cooked to perfection and prepared fresh daily. All locals know a visit to Wing & Rib wouldn't be complete without a platter of these bad boys!
Takeout and delivery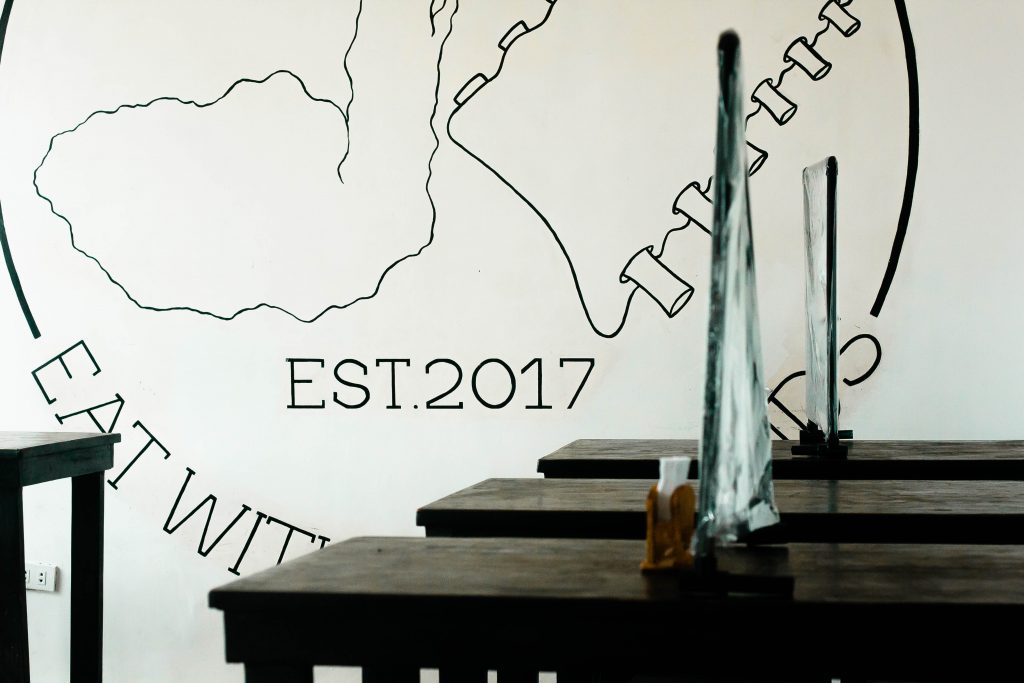 The restaurant itself is a safe and healthy place to eat, but if you prefer the safety of your own home, they offer takeout and delivery services as well. For takeout, prices range from 179 PHP (6-piece wing platter) to 699 PHP (40-piece wings-at-home set). The Pork BBQ ribs are priced at 360 PHP each and are good for 2-3 persons.
Trying them out for the first time? We definitely recommend getting both the wings and ribs – with a side of fries – for a complete W&R feast worth stepping out of the house for!
The Essentials