Despite its proximity to bustling Surigao Del Norte –where tourist fave Siargao lies – the province of Dinagat remains off the tourist radar. Located in the Caraga Region in the northern tip of Mindanao, Dinagat is blessed with both fertile lands and seas devoid of crowds, and pristine beaches fringed by towering limestone formations.
We round up the hidden gems of this province – and why it should be your next getaway.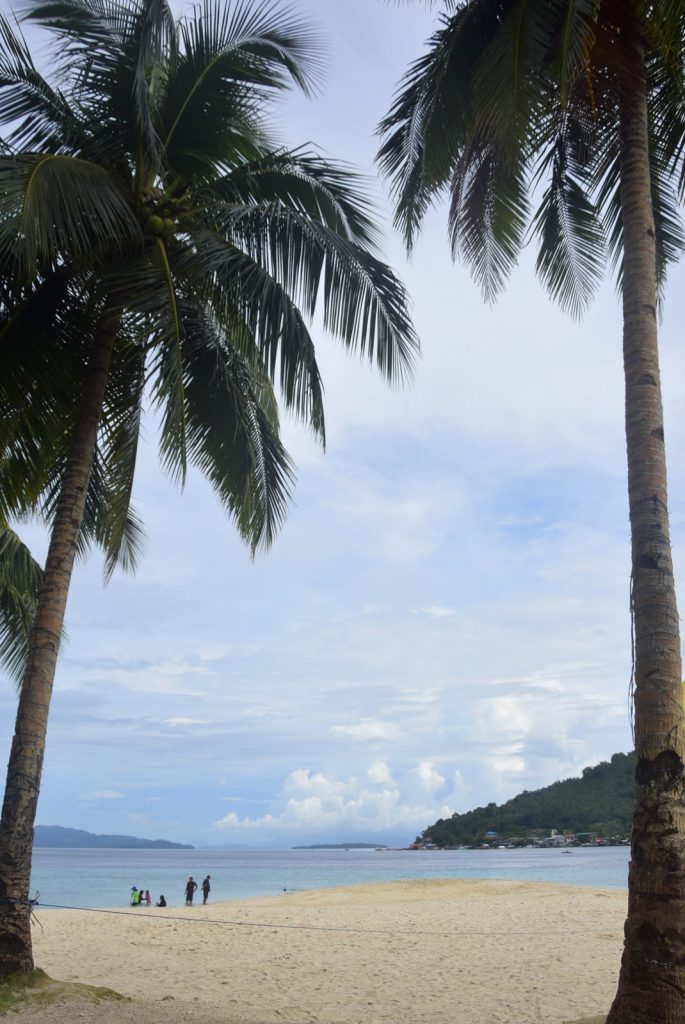 San Jose
Most tours start in the provincial capital of city, which is also the center of commercial activity. Habal-habal drivers are available to take you for a town tour at about P600 to P800 pesos (for the entire habal).
For habal-habal tours, we recommend habal-habal driver Giovanni. You can contact him at 0946-0108-761.
View deck. The first stop is usually at the view deck, a spot on the road overlooking Stingray Islet and surrounding seas.
Islander's Castle. White Castle is actually the residence of the former political power in Dinagat – the Ecleos – and thus, tourists are often prohibited to enter. Many liken it to Disneyland in appearance. It is located on the top of a hill in San Jose.
Hinabyan Beach. Hinabyan Beach or Sta. Cruz beach is a public beach situated in Sta. Cruz. It boasts cream sand and gentle waters that are perfect for kids. There is a P10 entrance fee.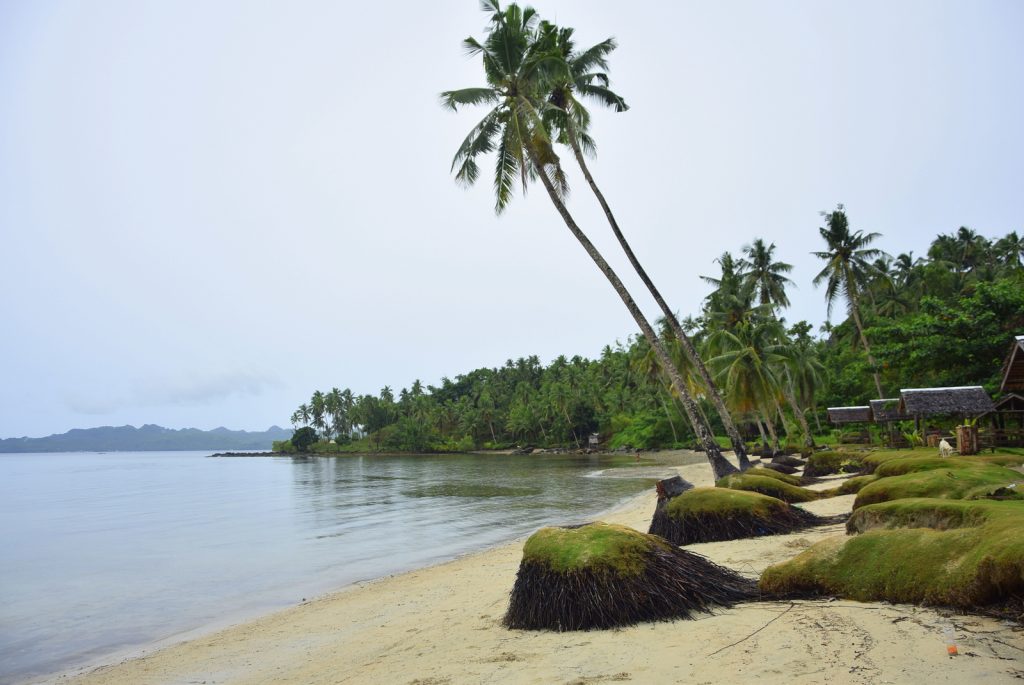 Cagdianao
A tour of the neighboring town of Cagdianao can also be done before or after your tour of San Jose, aboard a habal-habal.
Tagbirayan Beach. This quiet beach in Cagdianao also features cream sand surrounded by coconut trees. The waves are a bit stronger than that of Sta. Cruz beach, especially in the monsoon season. Sayaw Islet can be seen from a distance.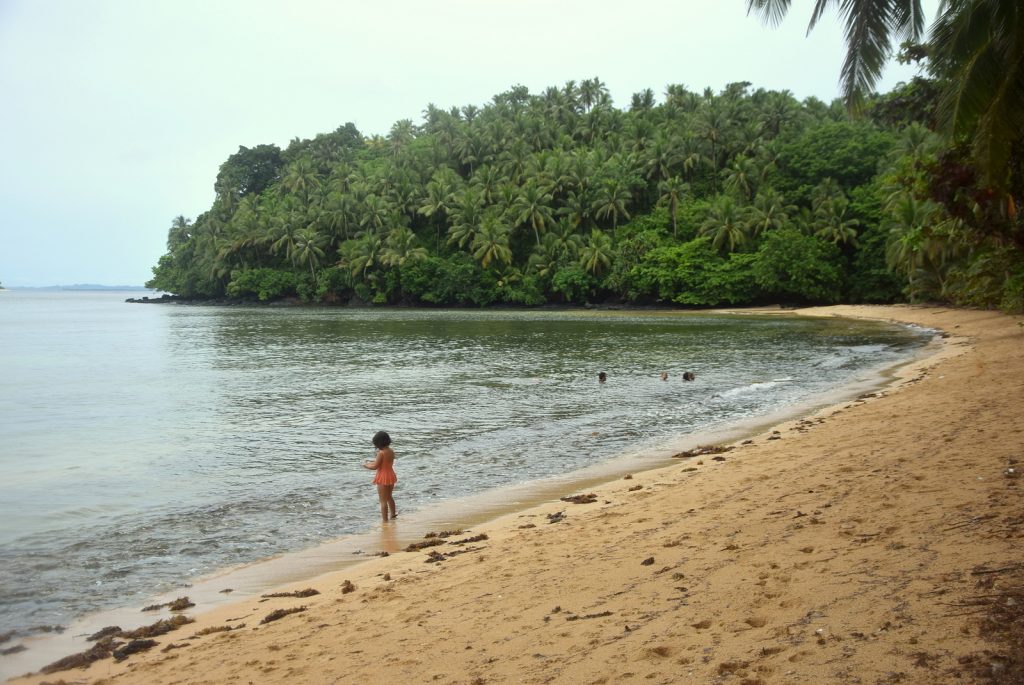 Sayaw Islet. Sayaw Islet is a small islet located off Tagbirayan known for its lush greens and white sand. There's also a marine sanctuary just a few meters off shore, making it perfect for snorkeling. To get here, you can hire a small boat from the boulevard (along the road, before Tagbirayan Beach) for only a few hundred pesos.
Basilisa
The municipality of Basilisa is known for its unspoiled islands and beaches and majestic limestone formations that remind one of Palawan. You can do a whole-day island hopping trip for P2,500 for a large boat (small boats are not available) that can accommodate 10 to 15 passengers.
Bababu. Island hopping tours in Basilisa usually begin at Bababu, a large forested island about 15 to 20 away from San Jose. Bababu Island is home to Lake Bababu, which is considered sacred by locals. The lake is rather unique: it is one of only 10 meromictic lakes in the country, and is situated in the middle of the mountain in the island. Getting here requires a hike lasting 45 minutes to one hour. Afterwards, you can take a dip in the white beach at the base, or buy refreshments from the local sari-sari store.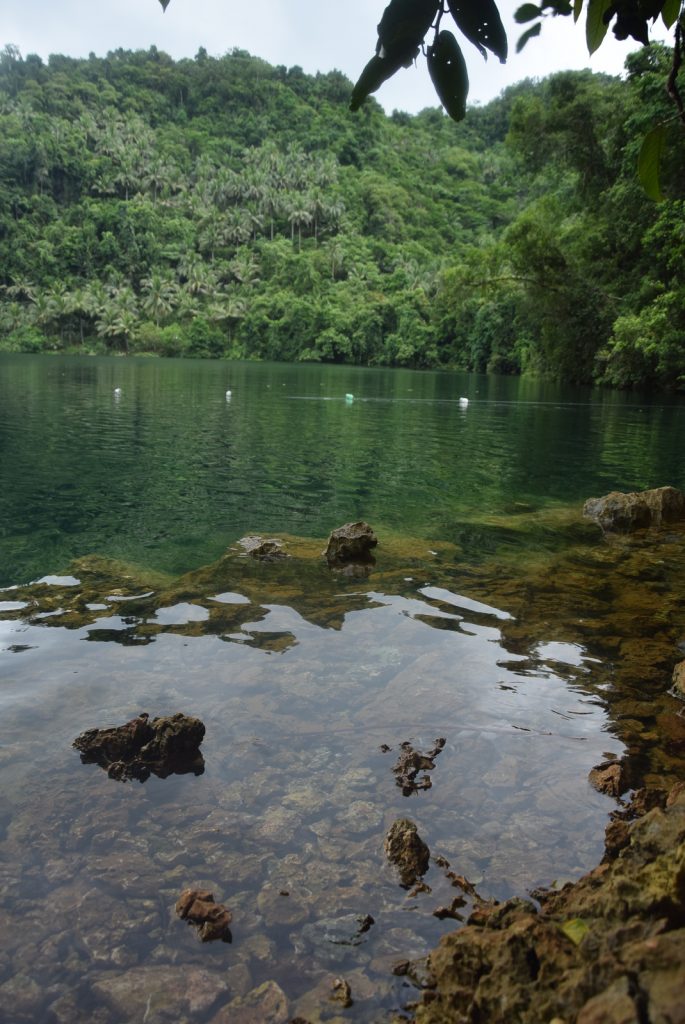 Isla Aga. Isla Aga is an island owned by the Ecleos. An abandoned resthouse rests on one of the island's outcrops, from where one can enjoy a panoramic vista of the islands. There is a "secret" pocket of beach accessible via a flight of stairs. It's clean and has zero tourists, making it perfect for wading.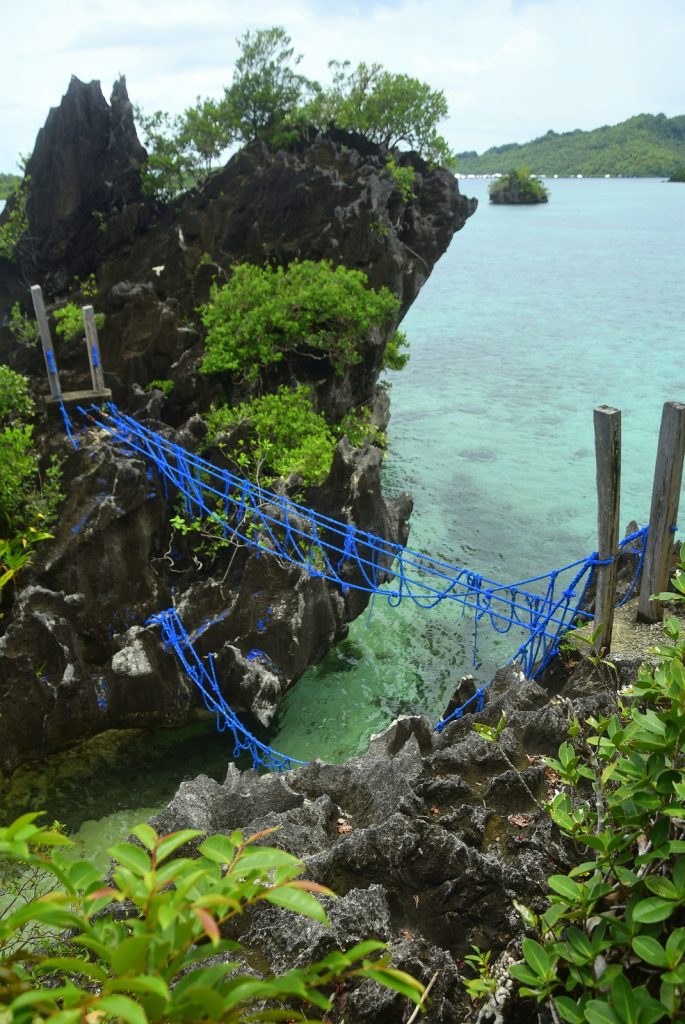 Cabacongan Beach. Popularly known as Kalaw Sanctuary, this white beach is home to kalaw or hornbills, which have made the craggy limestones surrounding the island their home. Apart from admiring these avian creatures, Cabacongan also has an extensive and vibrant reef about 20 meters away from shore with plenty of fishes and corals.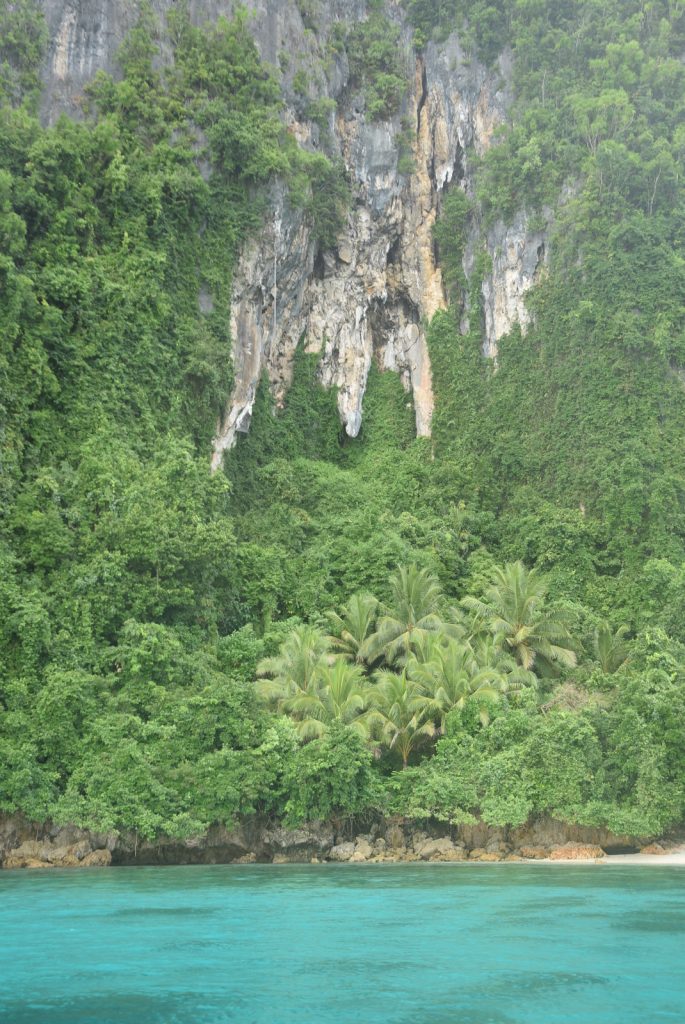 Sundayon Beach. This unspoiled gem beach lovers a peaceful swim with beautiful limestone rocks dotting the waters.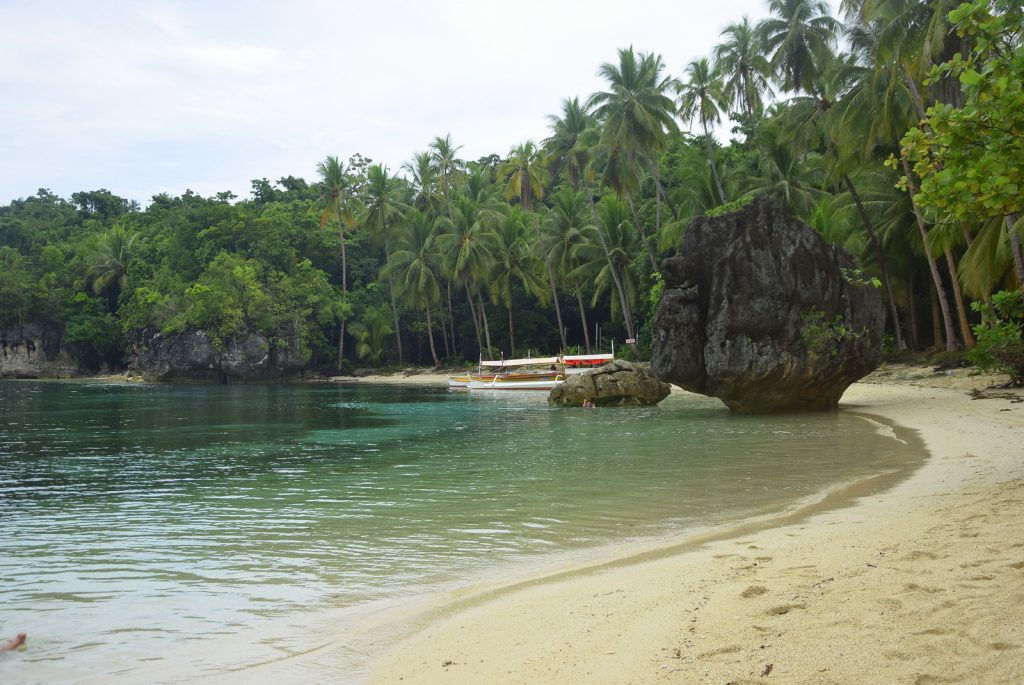 Bitaog Beach. Like other islands in Basilisa, Bitaog Beach features sky-high limestone formations and notably, a Bitaog tree where it gets its name. A public beach, you can spot locals fishing and catching shells by the shore.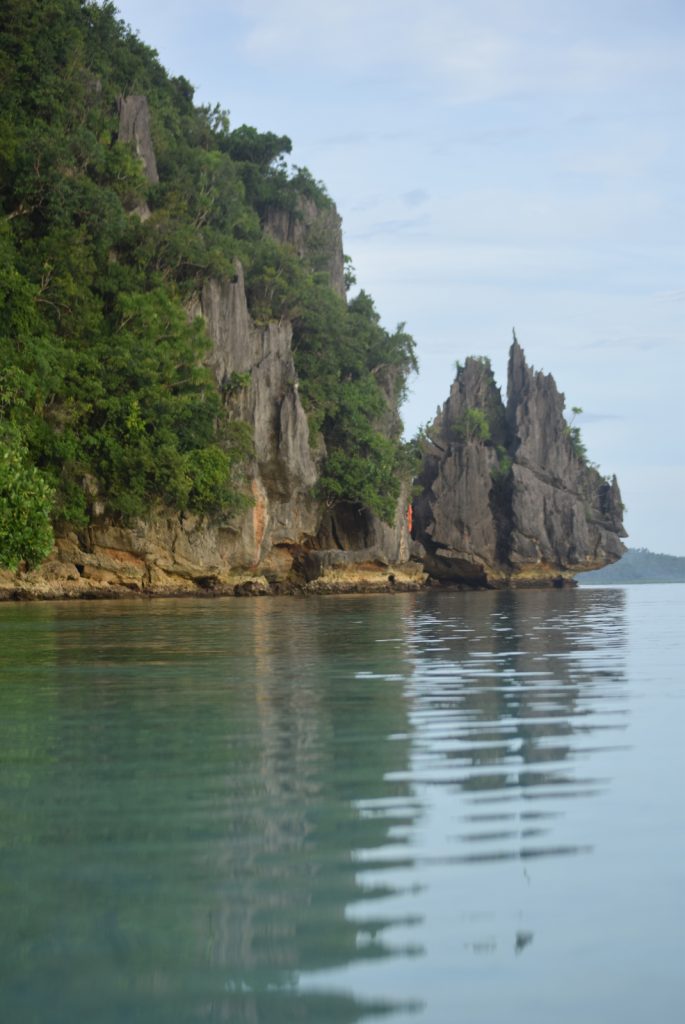 Loreto
Loreto is a mountainous municipality at the northernmost tip of Dinagat, accessible via a habal-habal (P2,200 to P2,500 for an entire day, taking about two hours to get to the municipality) or a jeepney from Libjo, although schedules vary.
Bonsai Forest. Loreto's claim to fame is the Mount Redondo Natural Bonsai Forest. Nine species of bonsai trees sprawl across a thousand-hectare terrain on top of the mountain.
Libjo
An island hopping trip to Libjo costs about P3,000 for a large 15-seater boat. Like Basilisa, it's popular for its exceptional limestone-fringed beaches.
Kisses Islet. Known for the surrounding small rock formations that resemble the popular chocolate brand, Kisses Islet is reminiscent of El Nido, only much more serene and tourist-free.
Blue Lagoon and Pangabangan Tidal Pool. Most tourists who come to Libjo make it a point to visit Pangabangan Tidal Pool, a large aquamarine tidal pool accessible via a "back entry" from the Blue Lagoon main beach. Climb up a rock for a magnificent 360-degree view of the lagoon.
How to get there
The only way to get to Dinagat is via Surigao Del Norte. Take a flight to Surigao City – or if you're coming from Visayas, you can also board a ferry from Liloan, Southern Leyte to Surigao – then a tricycle to Surigao Boulevard where passenger ferries to San Jose port in Dinagat are docked. There are three schedules to Dinagat daily: one at 5:30 am, the next at 11 am, then the last at 3 pm. The ferry ride takes about 1 to 2 hours depending on sea conditions.
It is best to visit during summer since the province faces open seas and waves can get pretty rough during monsoon season.