All photos by the Hilltop House
Imagine waking up to the view of mountains and a river from your own private balcony. Imagine being just 20 to 30 minutes away from the breathtaking sites of secluded coves, waterfalls and streams. You don't have to imagine it. You can actually book an overnight stay in a private property in Zambales to do all that.
Location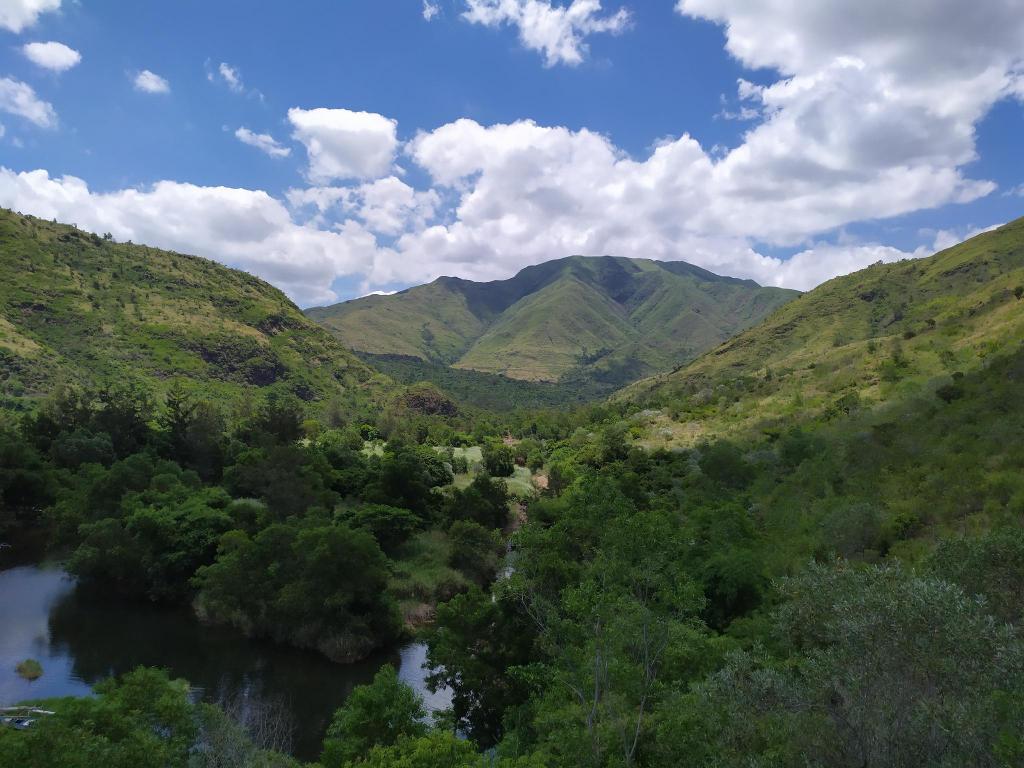 The Hilltop House near the mountains, river & beach is an AirBnB property located in San Antonio, Zambales, just a couple of hours drive from Metro Manila.
Perks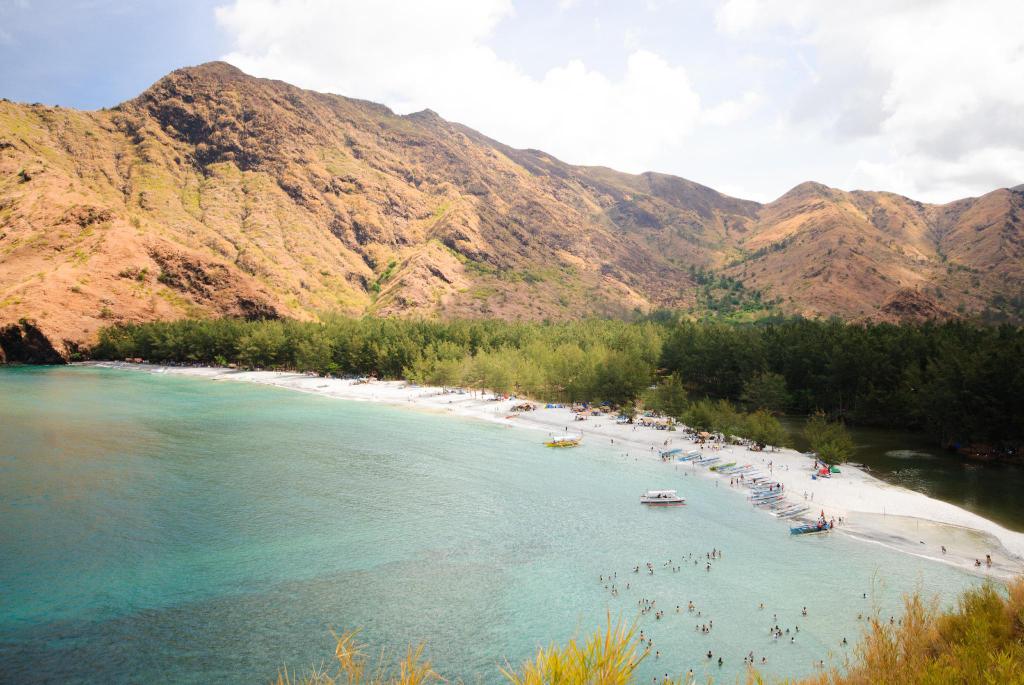 Beautiful nature spots are just around the corner. The property is roughly just 30 minutes away from famous Anawangin Cove by a scenic boat ride, while Pundaquit Falls, a must-visit destination during wet season, is just a 15 to 20-minute walk away.
Pundaquit Beach is a mere 5-minute walk from the place. Aside from Anawangin, Pundaquit Beach is also the jump-off point to famous coves of Talisayen, Nagsasa, and Silanguin. The Hispanic era Capones Lighthouse (built in 1898) and Camara Island are also accessible by boat rides from the property.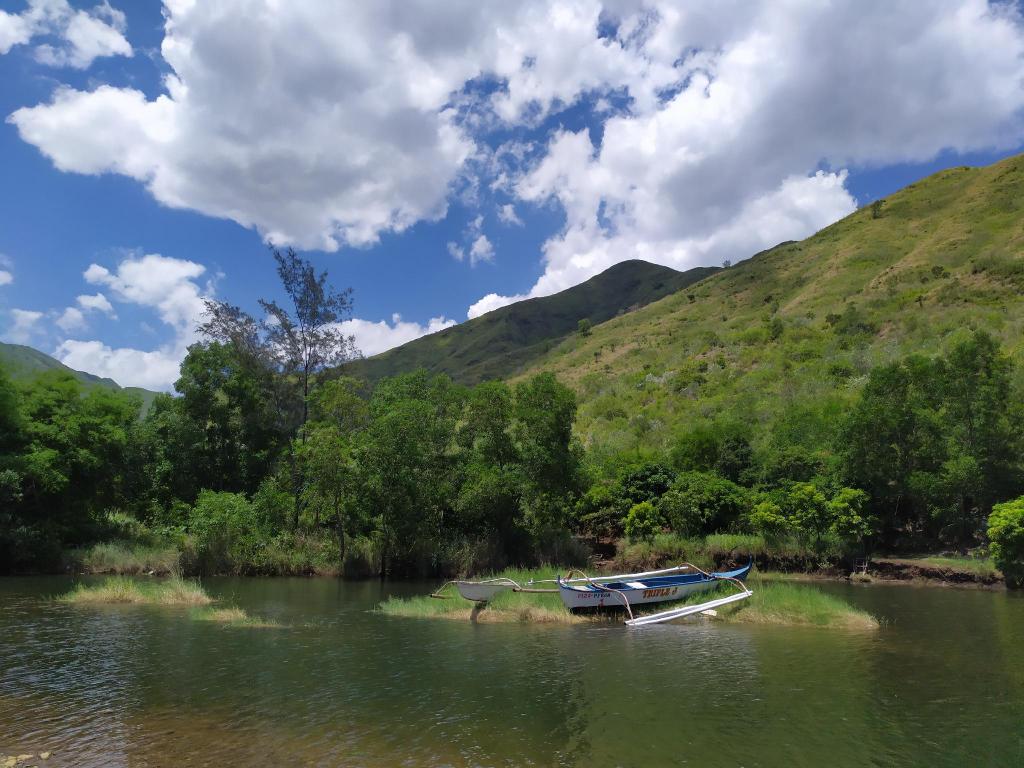 During the rainy season from June to December, the water level gets higher in the streams, offering a fun and natural spot for river swimming.
Water sports activities to nearby sites can be arranged. Guests can enjoy snorkeling, fishing, island-hopping, cliff diving, and more.
Accommodations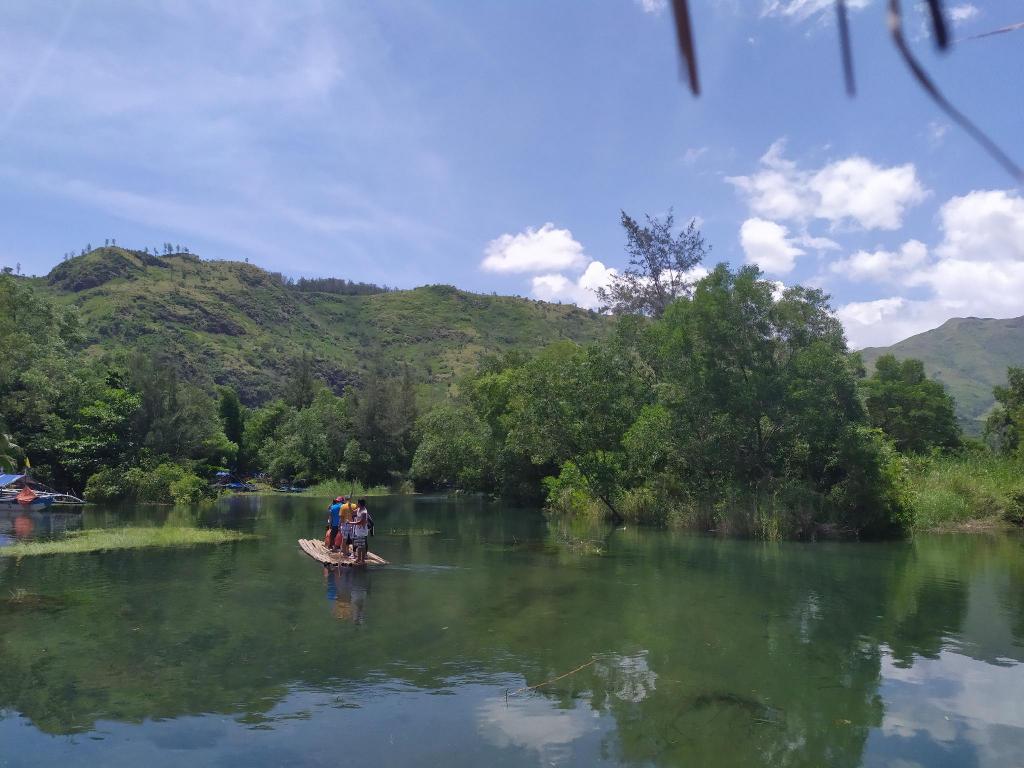 Upon your arrival at the property, you will be greeted by a representative of the Hilltop House who will guide you through the two-minute scenic bamboo raft ride in a shallow river crossing. Breathe in the fresh air as you discover the glorious mountains and the spectacular river.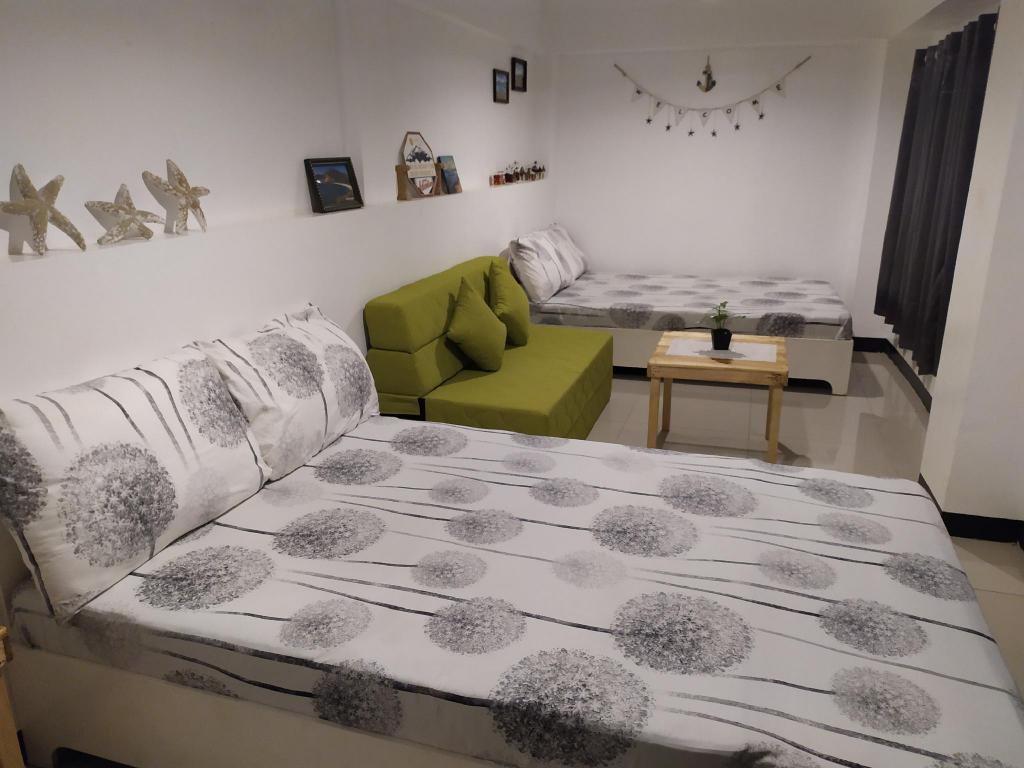 Guests get the entire home to themselves, which comes with two bedrooms, 4 beds and 2 baths. The entire home can fit 8 guests comfortably, making it ideal for family and small barkada getaways. No other guests will be accepted in the Hilltop House during your stay, making the place feel exclusive and secure.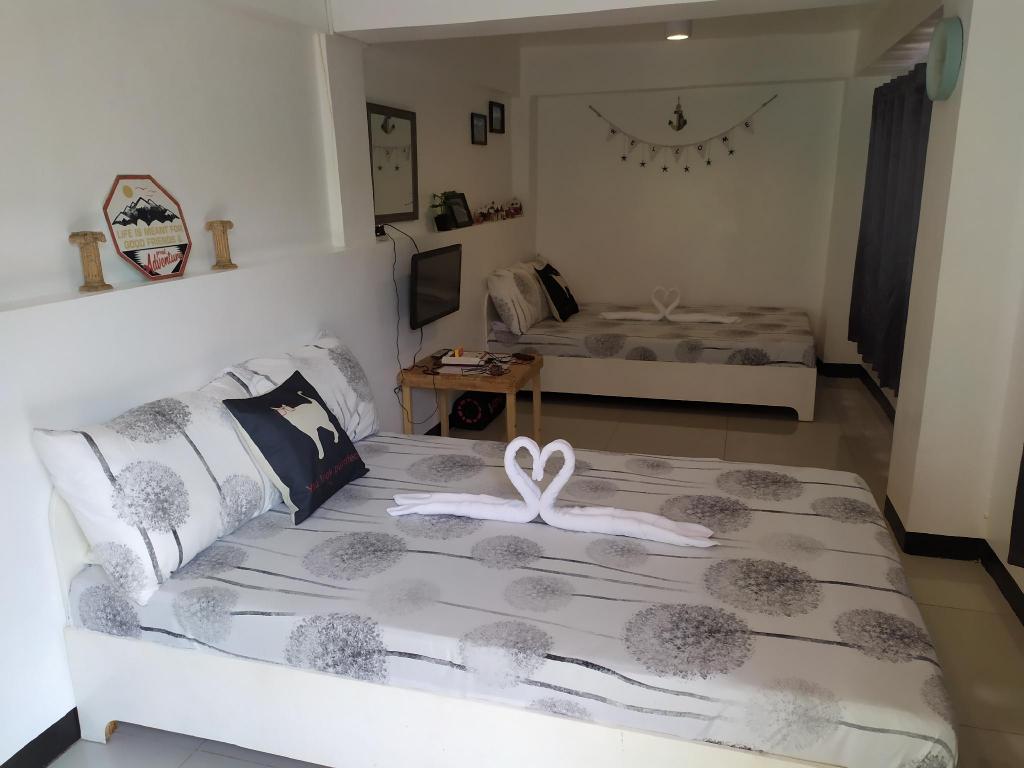 The spacious air conditioned Master's Bedroom contains 2 queen size beds, a 43-inch TV with cable, WiFi, en suite toilet and bathroom, shower with heater, bidet, closet, flat iron, hair dryer, accent chair, and a spacious balcony where guests can marvel at the natural views.
Meanwhile, the second room has two double size beds, an air conditioner, TV, and bluetooth speaker.
Facilities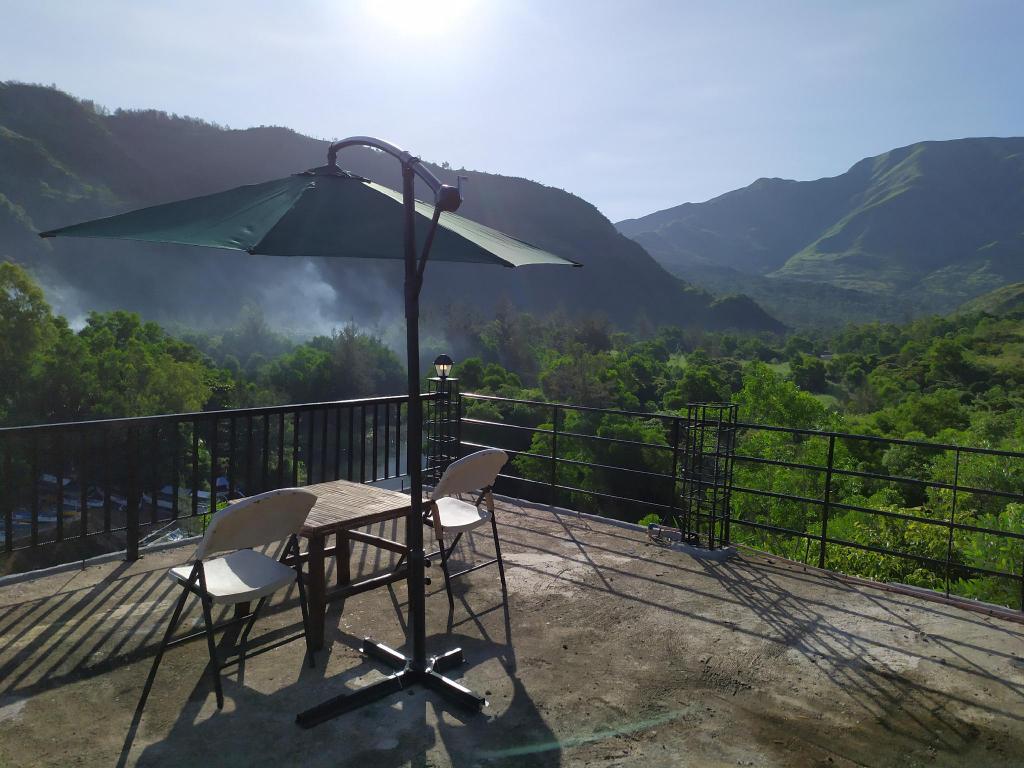 The property has a lovely roof deck where guests can enjoy the 360 degree views of the surrounding mountains, forest, river and ocean.
Guests can enjoy the floating cottages, sprawling gardens, and other facilities to make their stay more fun. Try paddle boating or bamboo rafting in the river below the property or spend a peaceful afternoon fishing at the floating cottage fronting the river.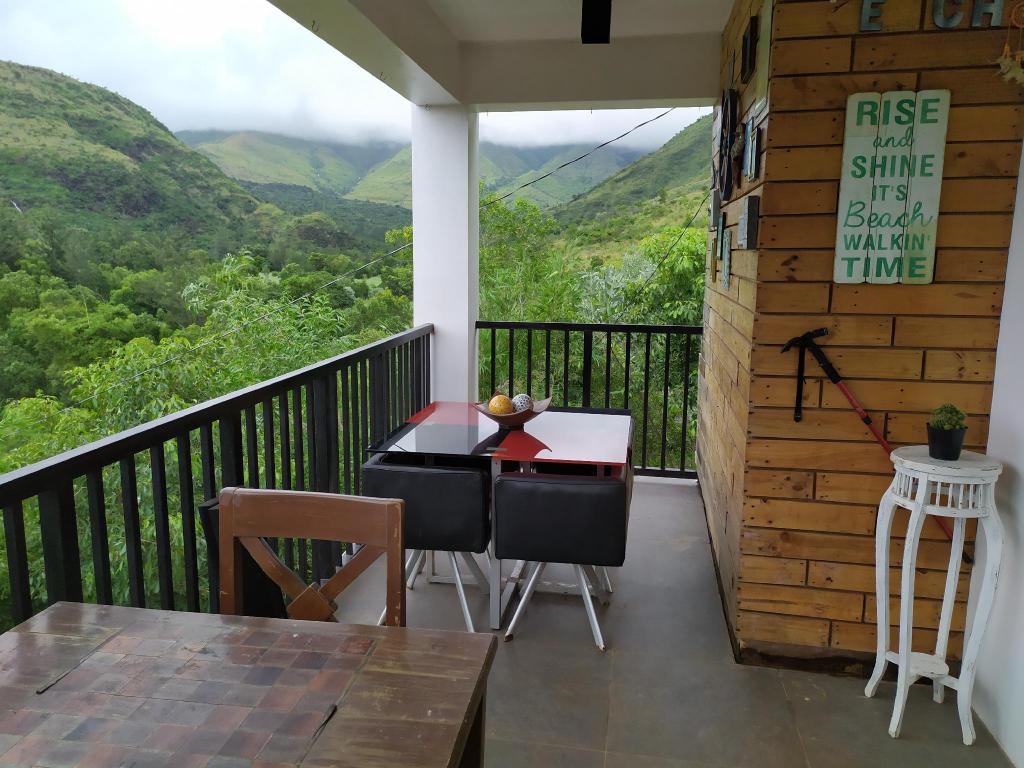 The property provides an outdoor hammock perfect for a leisurely afternoon nap. There's also a stainless steel barbecue grill – perfect for those who want to enjoy backyard barbecues.
Food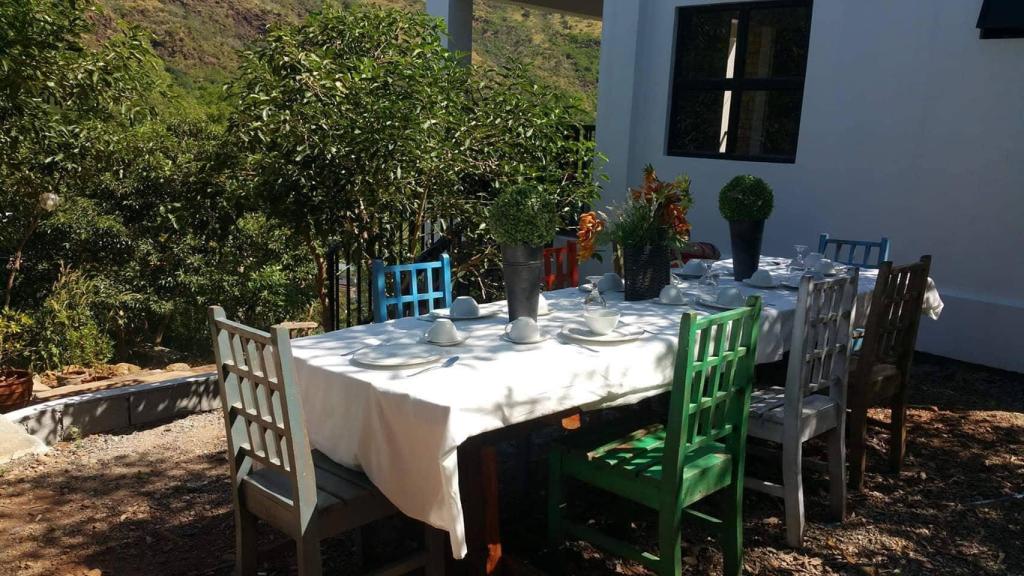 Feeling hungry? You can order fresh catch from the sea from local fishermen in the area, subject to availability. There are a few stores and restaurants accessible from the property as well. For those who don't want to be bothered with food, set meals can be provided by request.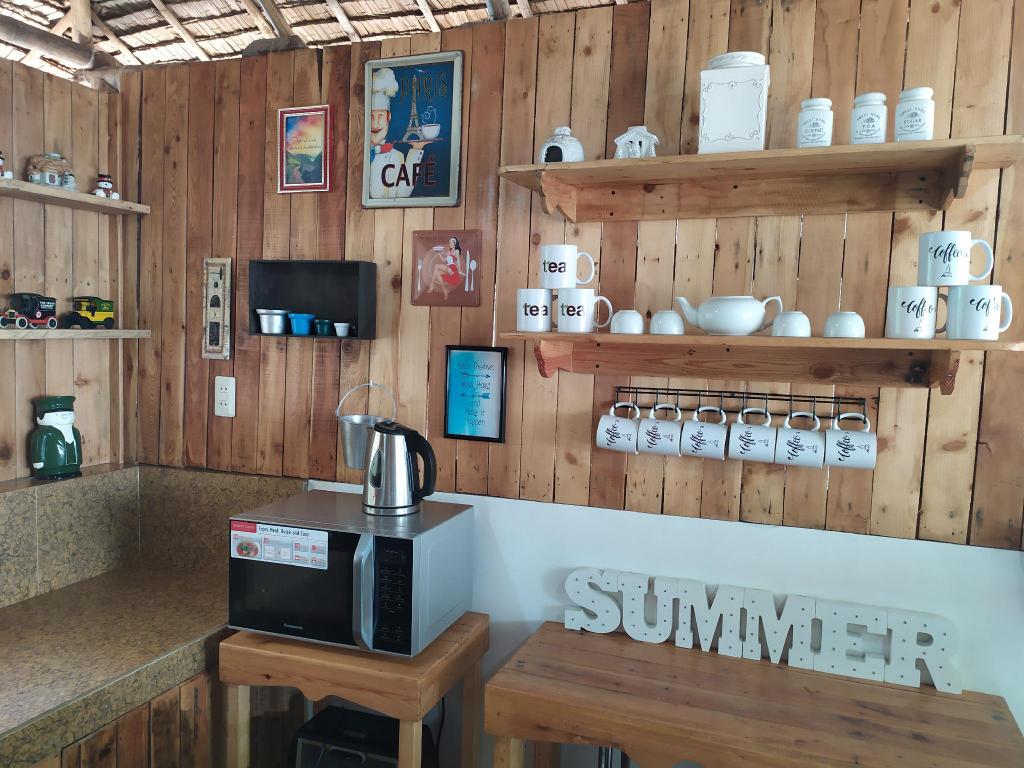 However, the property is also ideal for guests who want to have fun in the kitchen and prepare and their own food. It has a fully functioning kitchen with cooking appliances, including a full size 2-door refrigerator, a 2-burner gas stove, microwave oven, stainless barbecue grill, toaster, hot and Ccld water dispenser, kettle, and rice cooker.
All the cookware, pots and pans, and utensils are provided onsite. The rustic kitchen leads to an open dining table that can accommodate up to 10 persons.
Pet-friendly place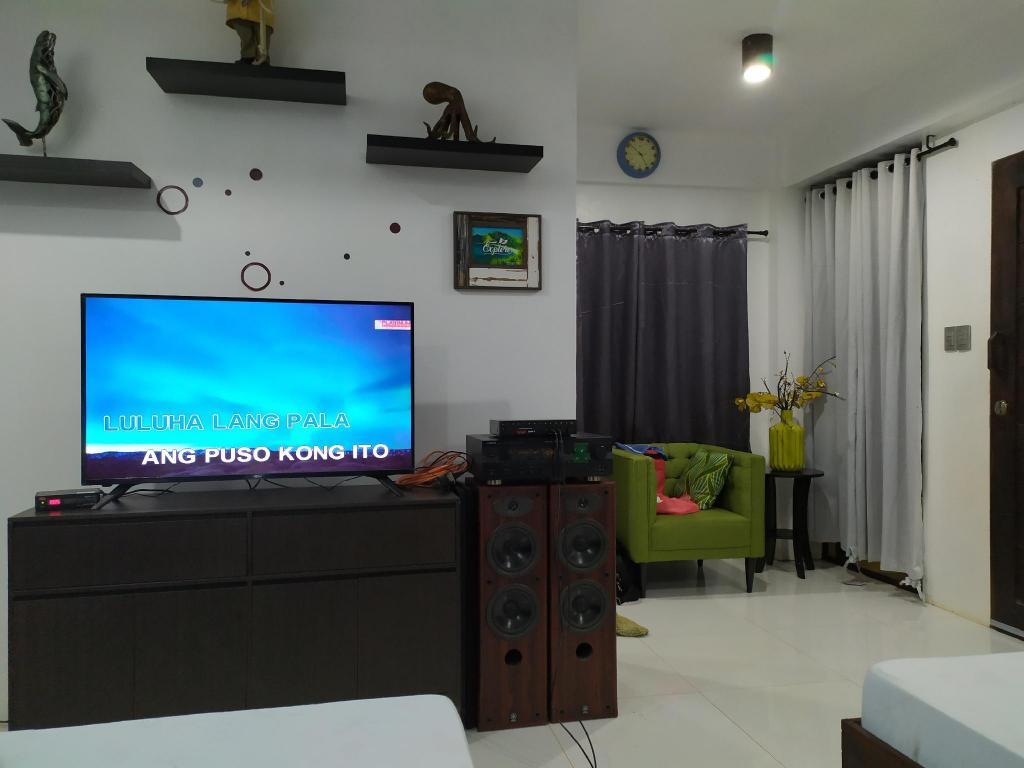 Another great draw of the Hilltop House is that they're pet-friendly, so you can bring one of your fur babies along on your staycation! The property welcomes well-behaved small dogs, for an additional one-time pet cleaning fee of P 500.
The host reminds guests that only one small dog is allowed per group, and that dogs should be friendly and house-trained, and not allowed in the rooms. Guests will be charged accordingly for any damage done to the property caused by pets.
Reminders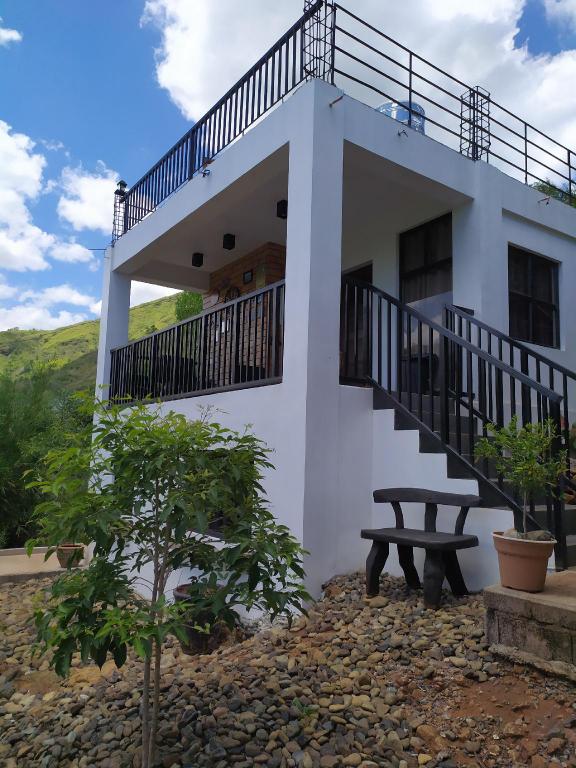 The property is located in a hilltop area, accessible by climbing 69 flights of stairs. Don't worry, there are numerous rest areas along the way. Guests can stroll around the property's sprawling landscape, take a hike up the surrounding mountains for a view of the ocean, and visit the nearby islands to maximize their stay.
WiFi is available at the property, but be reminded that there data limitations. Better yet just enjoy an off-grid getaway in the company of loved ones when staying here.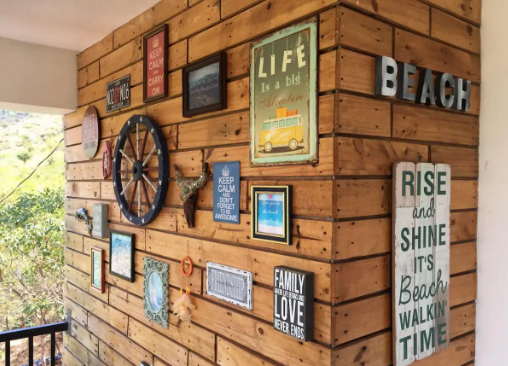 The property is run by a Superhost, experienced, highly rated hosts who are committed to providing great stays for guests. The property itself is managed by a husband and wife tandem of local caretakers who live near the property but won't be in the house during guest's stay. For any additional requests, they'll just be a text message away.
During the COVID-19 pandemic, all hosts and guests must review and follow Airbnb's social-distancing and other COVID-19-related guidelines.
If an overnight staycation is not enough for you, the property is also open to long-term stays.
The Essentials
Business name: Hilltop House near the Mountains, River & Beach
Address: San Antonio, Zambales, Philippines
#Airbnb #Airbnbs #AirbnbZambales #AirbnbsZambales