If you're looking for an alternative to watching a movie or visiting the mall on weekends, visiting a museum can be a great way to spend time with the family and friends.
Exploring museums can give an educational and enriching experience that both kids and kids at heart can appreciate. Here are just a few notable museums that you can check out in Manila.
Art in Island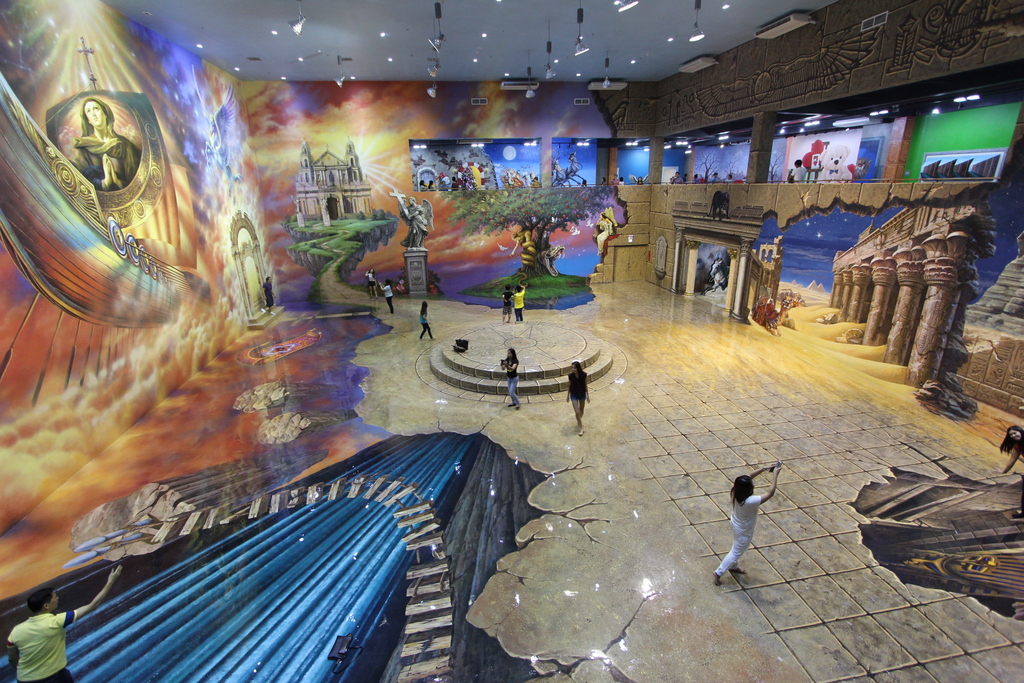 Said to be the biggest 3D Interactive Art Museum in Asia, Art in Island lets visitors not just to admire paintings, but also interact with them and become "part of the art."
Designed like an indoor theme park with large painted murals on the walls and optical illusions, rather than a typical museum, Art in Island offers a fun destination for the whole family.
It's currently the largest museum of its kind in the Philippines and whole of Asia, containing over a hundred hand-painted attractions distributed into 12 themed zones. Visitors can easily spend a couple of hours going trigger-happy with their cameras and posing with displays.
While Art in Island has been around for a few years now, the museum continues to come up with new displays to attract visitors. Their newest art zone called Hiwaga features different regions of the Philippines using glowing and moving paintings and black lights for a magical experience.
For international tourists traveling with kids and groups of friendslooking for a novelty experience right in the metro, Art in Island offers a fun bonding activity that everyone can enjoy, regardless of their age.
The Essentials
The Mind Museum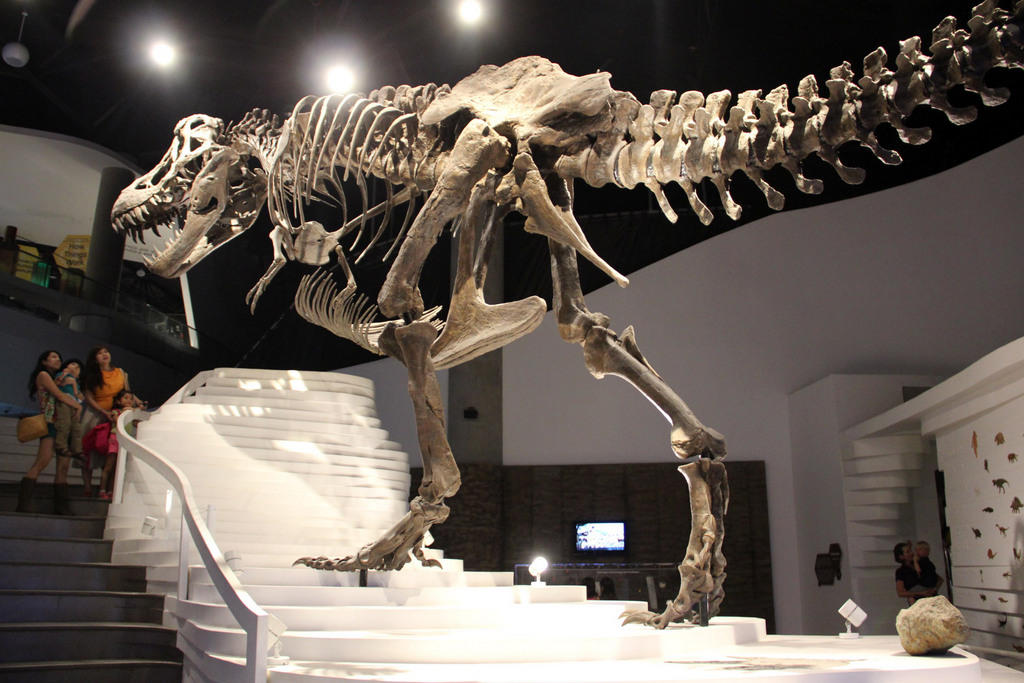 The Mind Museum in Bonifacio Global City in Taguig has been drawing both kids and adults since it first opened its doors in 2012. This award-winning world-class Science museum contains over 250 interactive exhibits, theaters, a planetarium, science demonstrations, 3D shows, a park and loads more. Exhibits are spread out in five zones with different themes, namely: Atom, Earth, Life, Universe, and Technology.
This Science-themed museum is not just for school field trips and families with kids, but it also offers a great learning experience for geeks of all ages.
Visitors can go stargazing and catch planetarium shows, live out their Indiana Jones dreams in areas like a "fossil dig", quiz themselves through interactive puzzles and games and brush up on scientific concepts and technology through live experiments and hands-on exhibits.
To ensure maximum enjoyment and prevent overcrowding, visitors may explore the museum at their own pace in fixed three-hour intervals and time-slots. As a special promo to celebrate their 8th year, the Mind Museum is offering 50% off on all day pass tickets this whole month of March.
The Essentials
Book Museum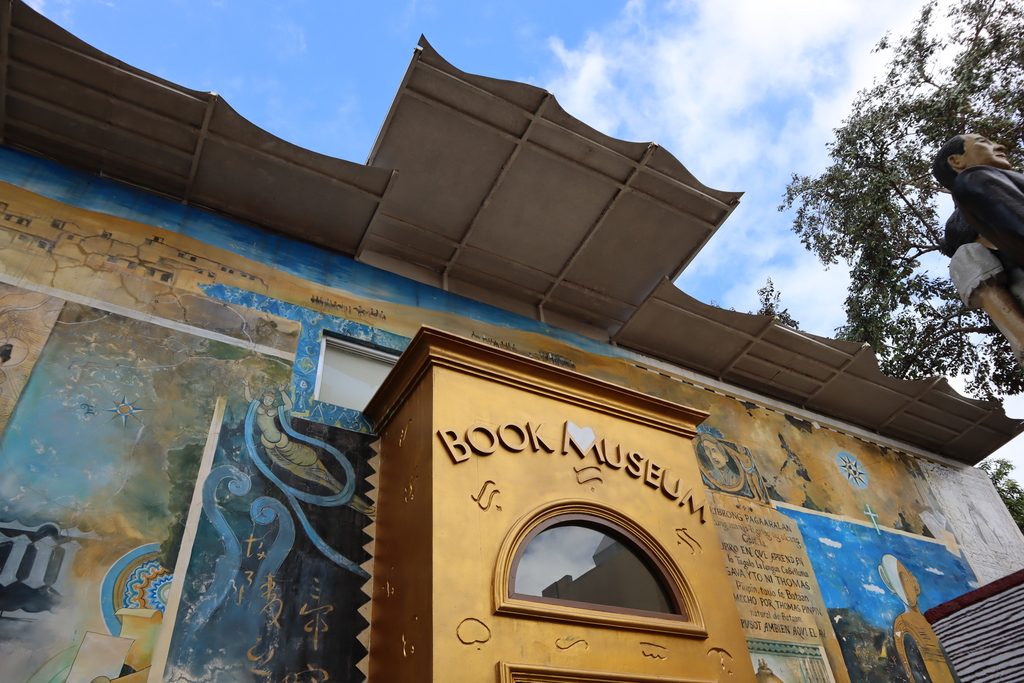 For those who consider themselves bookworms and collectors, the Book Museum may just inspire you to travel the world. This colorful museum hidden in a quiet neighborhood in Marikina contains a collection of limited edition books and published materials from around the world as well as regional artifacts from the Philippines.
This museum displays the personal collection of Atty. Dominador Buhain (Chairman and President of Rex Bookstore) an avid traveler who has visited over 273 countries, taking home books as souvenirs.
Aside from rare and antique publications, the museum contains miniature books on display including one of the smallest books in the world, which measures just the size of a thumbnail (3.3×3.3 mm). Visitors need to use a magnifying glass to read the contents.
Aside from serving as a library, the museum also doubles as an Ethnology Center with other themed galleries. The Annex, Cordillera Display Area and Mindanao Display Area house travel artifacts and provide a glimpse into the rich world of Philippine mythology, and culture and rituals, which might appeal to older kids and adults. A wall of famous Marikina landmarks, murals and statues featuring creatures from Philippines folklore provide quirky backdrops for photos.
For pop culture lovers, the space also contains a James Dean-themed Café, decorated with vintage memorabilia, inspired by the museum owner's favorite actor.
The Essentials
QCX: Quezon City Experience Museum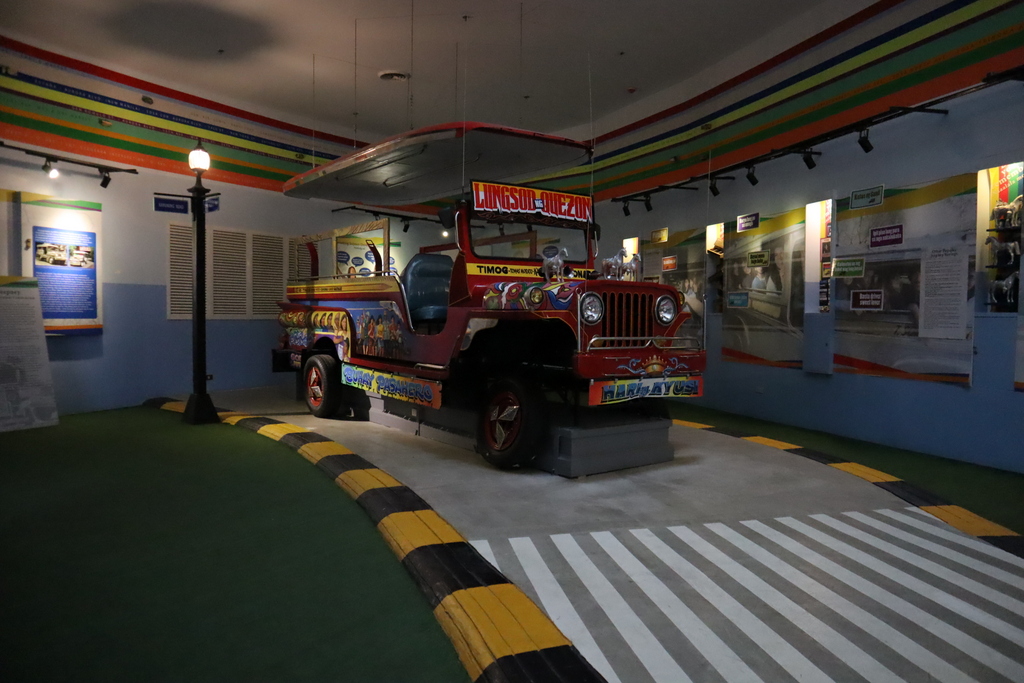 The QCX: Quezon City Experience Museum is a unique museum that highlights the city's local history up to the present through interactive exhibits.
Instead of focusing purely on the past, the sprawling socio-cultural museum features many familiar and present-day cultural references through 16 interactive galleries filled with dioramas, photo-ready booths and interactive displays that most visitors will be able to relate to.
One gallery highlights what different neighborhoods in the city are known for, while another features paper sculptures of historic landmarks and businesses.
Visitors can pose in a recreated historic government office, ride a model of the colorful and iconic jeepney, step inside a typical Filipino house designed in the vintage style of the 1980s and 90s, spot the infamous white lady from Balete Drive and see old carousel rides from Fiesta Carnival, a popular theme park in Cubao.
While kids will enjoy the educational experience and interactive quiz shows, those who grew up in the city will surely appreciate the nostalgic trip down memory lane.
Quezon City is known as the "City of the Stars" because it's home to major TV broadcasting networks and film houses. Cinephiles and TV junkies can also learn more about old movies, films and the rich Pinoy cinematic history of the city.
The Essentials