Good news for travel-hungry folks based in Manila: After Baguio City reopened to visitors from the Ilocos Region, the city is getting ready to accept tourists from other regions, including those coming from Metro Manila.
While there are still some restrictions and guidelines to follow, just the thought of getting a change of scenery in the Summer Capital lends hope amid the longest lockdown in the world. Even if some tourist spots are still closed to visitors, being able to stay several nights in a beautiful country-style heritage home and dining out (or ordering food for delivery) from homegrown Baguio restaurants are a welcome thought right now.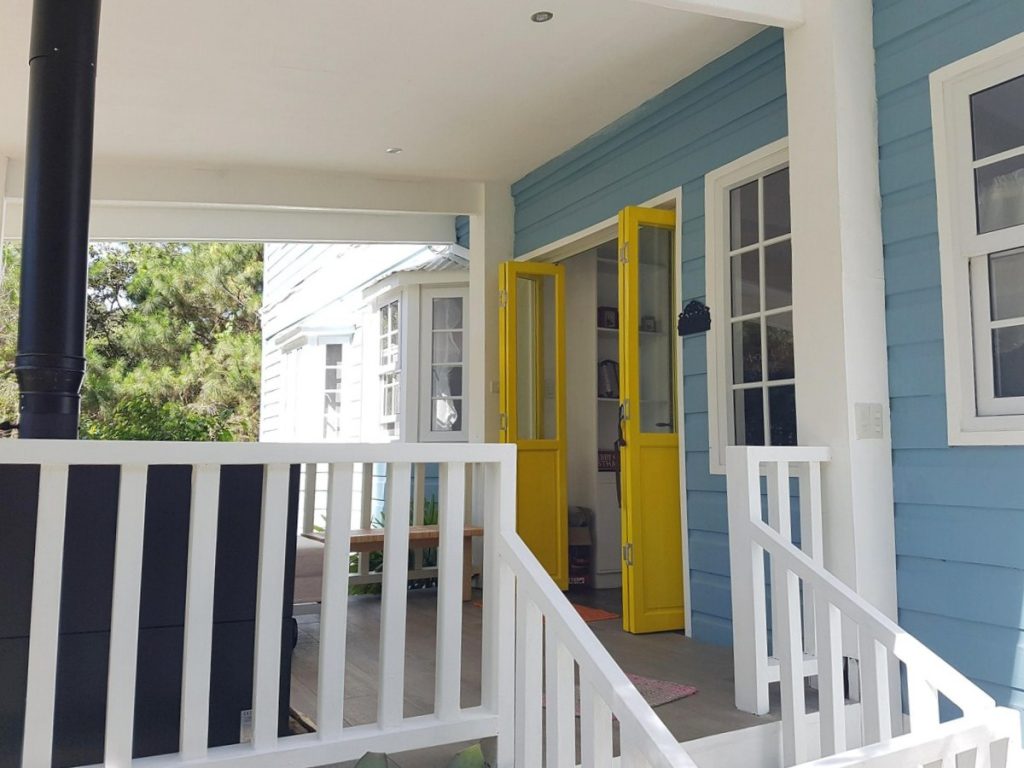 For those looking for a staycation destination in the City of Pines, check out this affordable American heritage home in the heart of Baguio City. The property is hosted by married and working professionals who enjoy traveling, decorating, and building DIY stuff, and who personally renovated and decorated the unit.
Location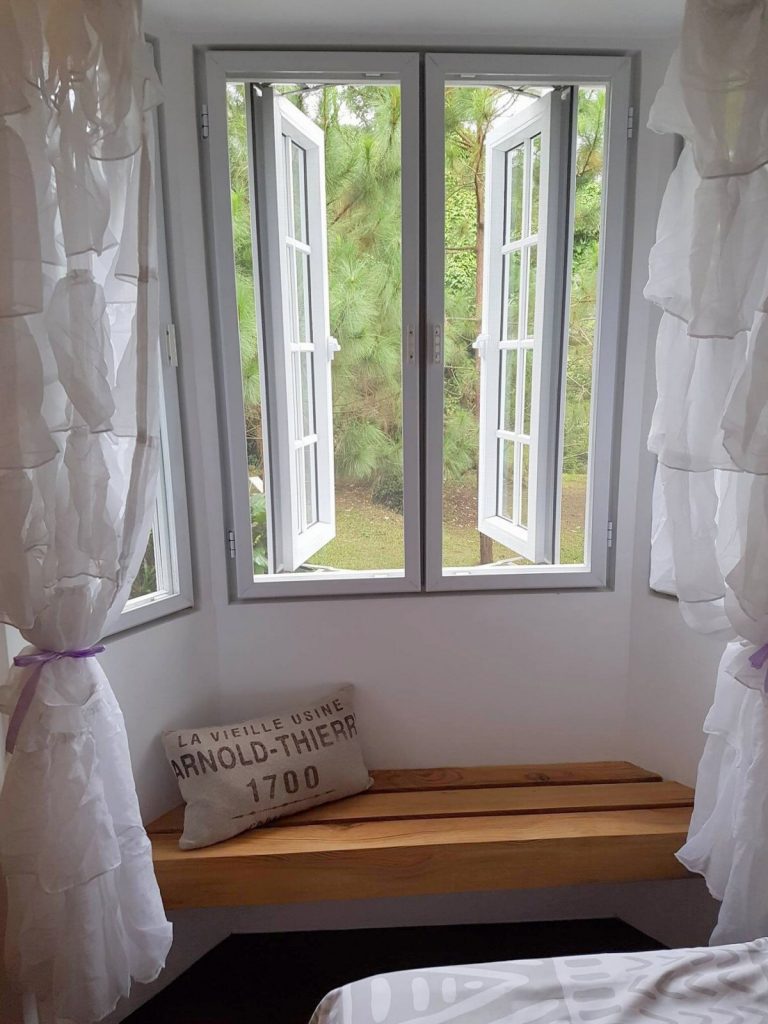 The American Heritage Baguio Home is a modern country unit within a 100-year old traditional Baguio heritage home located in a quiet but central part of the city. This house within a 1,200 square lot can be found within a private neighborhood, with large cut lots filled with pine trees.
The space is located at the ground floor of a century-old Baguio pinewood home as a sub-unit with its own entrance and porch. The main house is actually a private vacation home that has been used for numerous location shootings of local films such as Honor Thy Father, Citizen Jake, and Glorious, among others.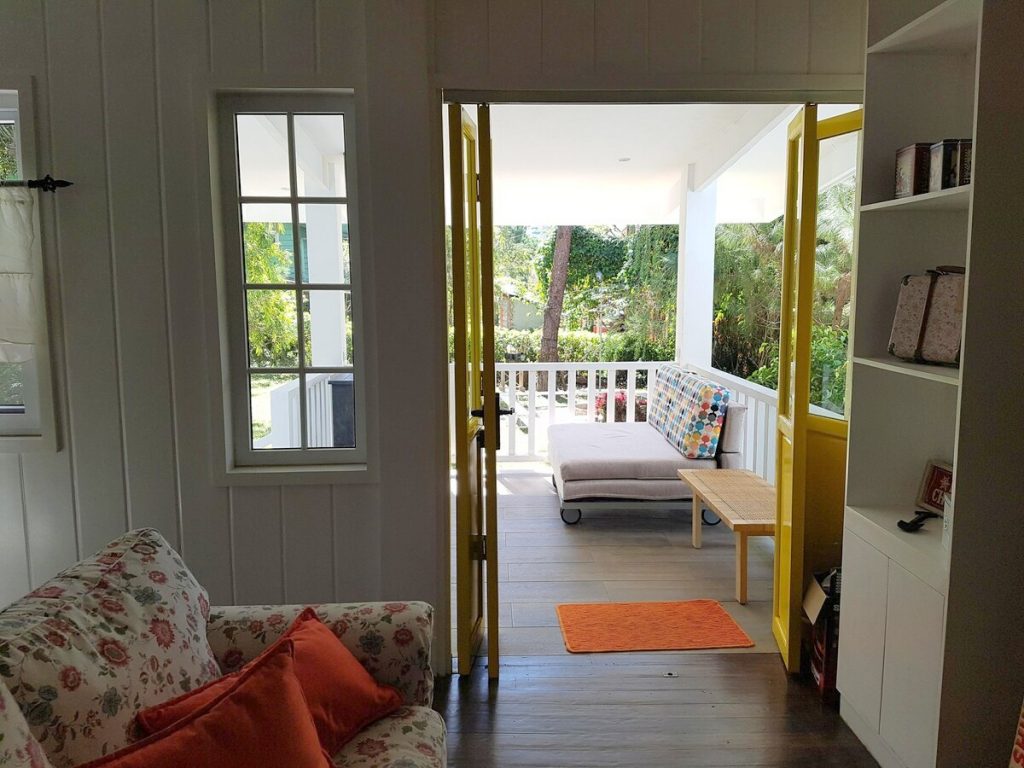 While the sub-unit resembles a charming old-style country home, it comes with all the modern conveniences like cable TV and WiFi. The house has a large gated parking area and driveway but is also accessible to public jeepneys and taxis.
The Airbnb property is within walking distance from top Baguio tourist spots, including Teacher's Camp, Baguio Botanical Garden, and several restaurants and bars, and is just a 10-minute jeepney ride to SM Baguio, Camp John Hay, and Session Road.
Accommodations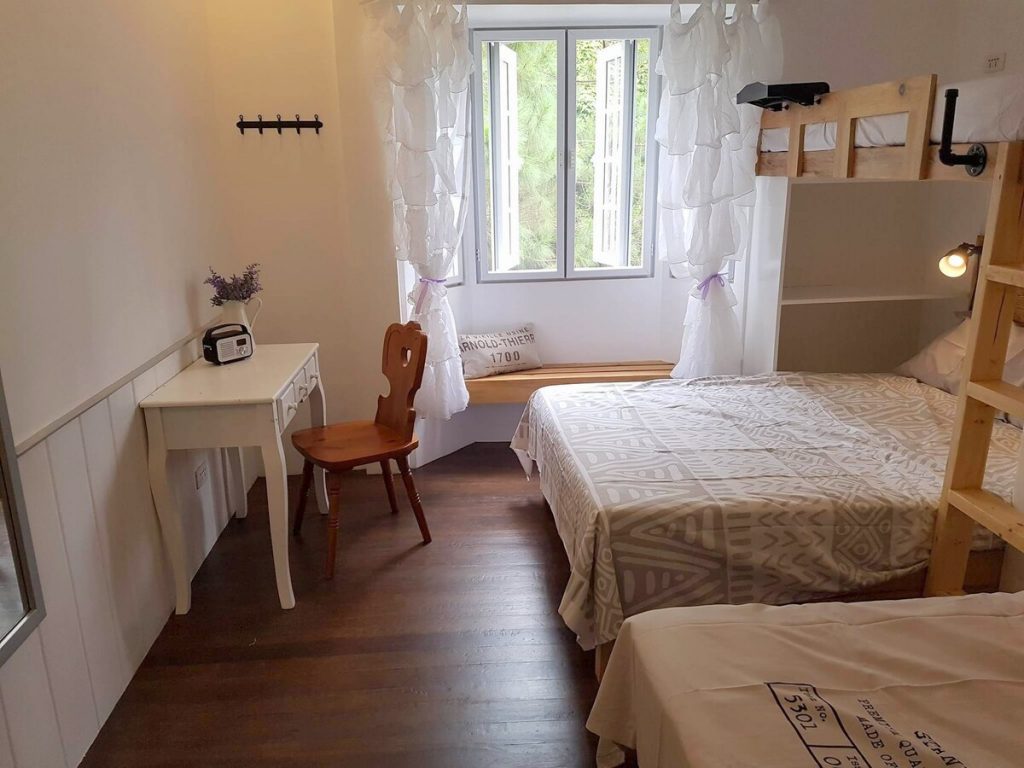 Relive the charming, old days of Baguio getaways by booking a staycation for the whole family in this country-style home complete with a garden with pine trees and a bonfire pit.
This cozy home, ideal for a non-negotiable maximum of 8 guests (adults and children), comes with two bedrooms, two bathrooms, a fully equipped kitchen, a small porch, a large garden with pine trees, and its very own bonfire pit.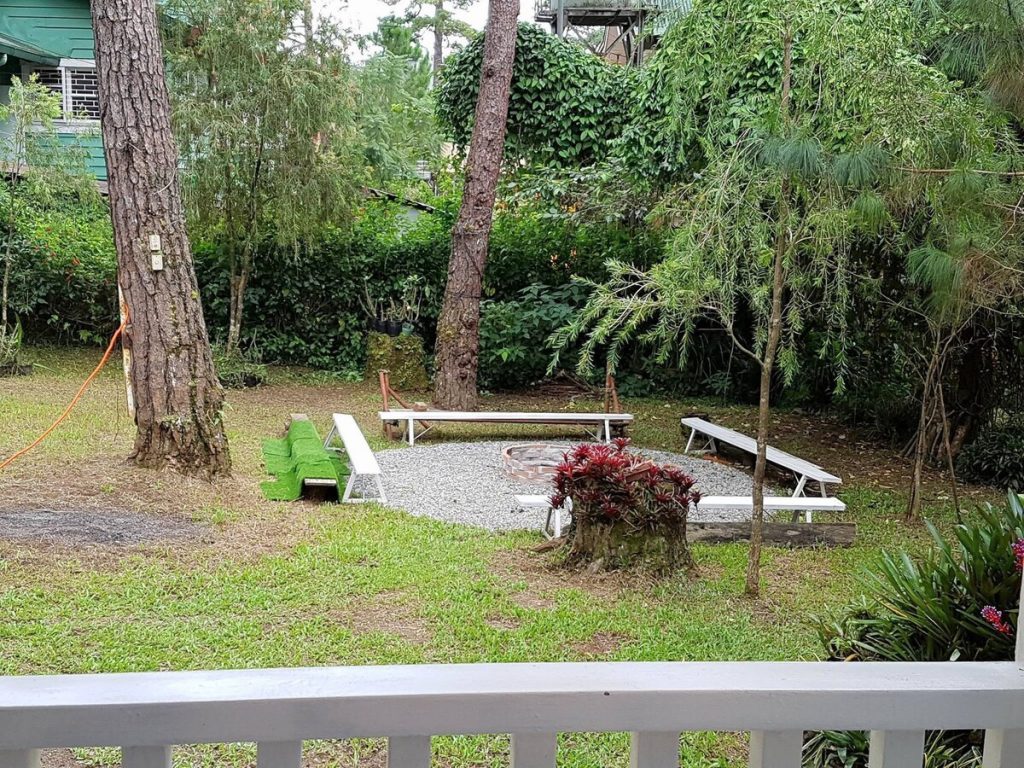 The first shared bedroom can accommodate 6 people, making it a fun sleepover option for families with several kids or extended members of the same household. The lower bunk beds are standard double, while the top bunk loft style bunk beds are single-sized.
The Master's Bedroom has a queen-size bed and bedroom bay window with a view of the garden.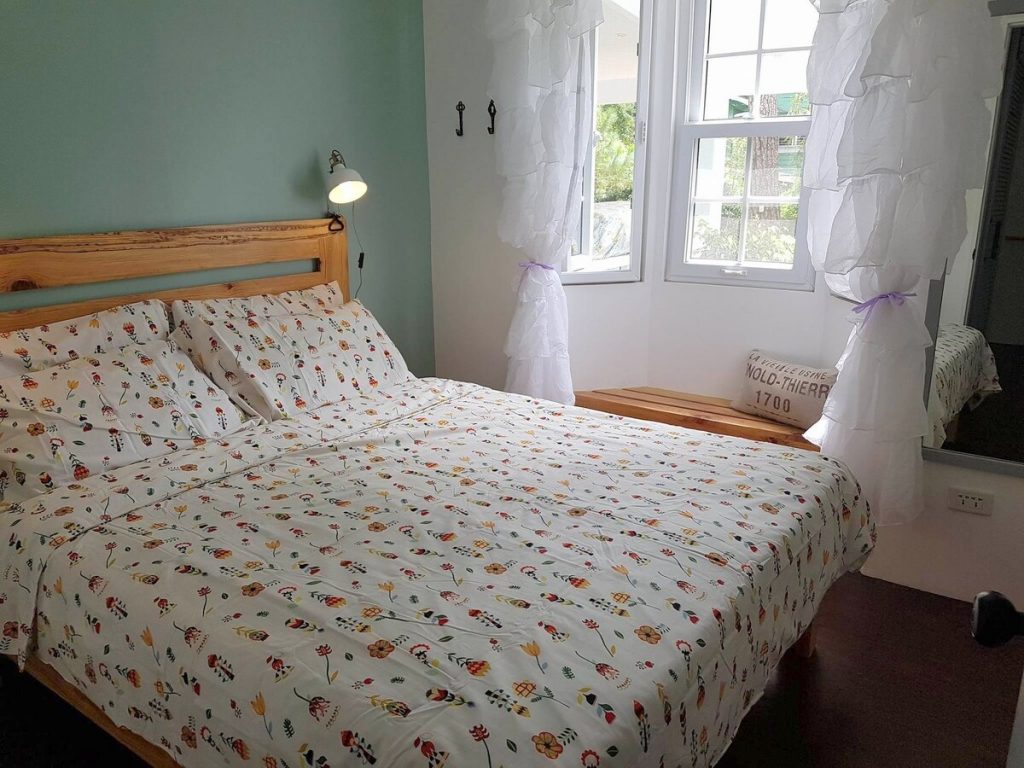 Extra mattresses and impromptu additions are not entertained to ensure utmost relaxation and comfort for all guests. For those traveling with extra members of the household, the property has a separate driver's/ staff quarters which guests can avail for an extra fee of P250 a night.
Facilities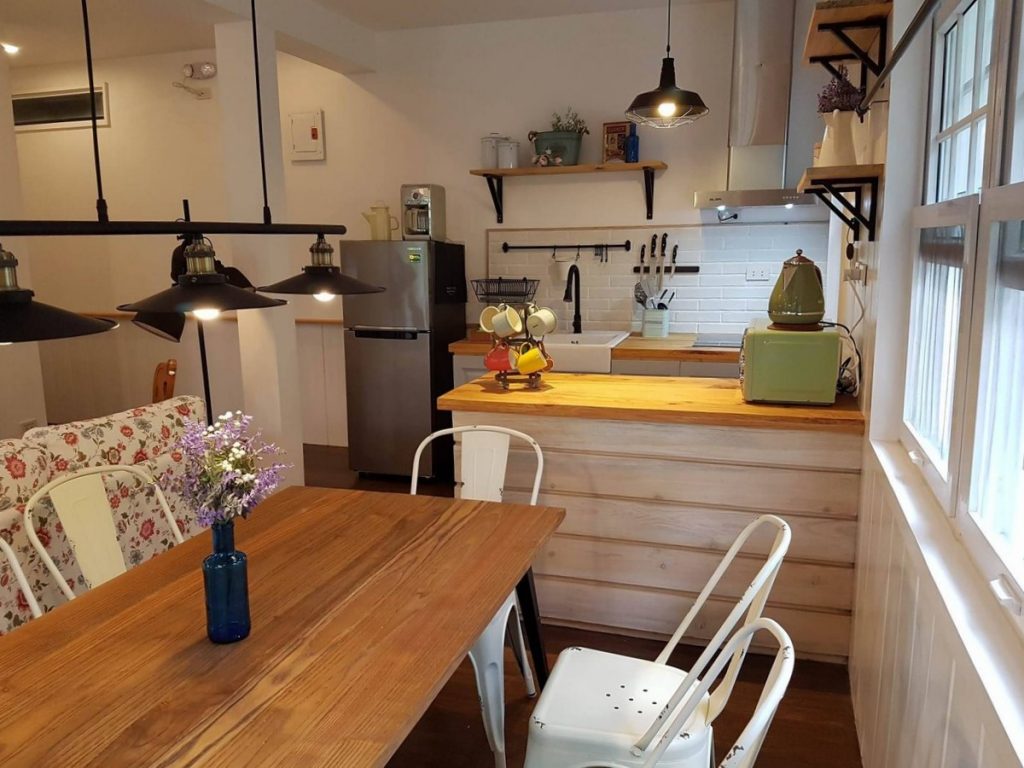 The home comes with a basic kitchen setup. Guests can cook using a modern induction cooker with pots and pans compatible with it. A rice cooker and other basic kitchen appliances are also available. The fully equipped kitchen has several vintage design kitchen appliances that will make feel guests feel like they're dining in a rustic café. Right by the kitchen is a cozy dining table that seats 8 guests.
Relax in the country-style living room, or enjoy the chilly weather at the porch which has its own wood-fired heat stove.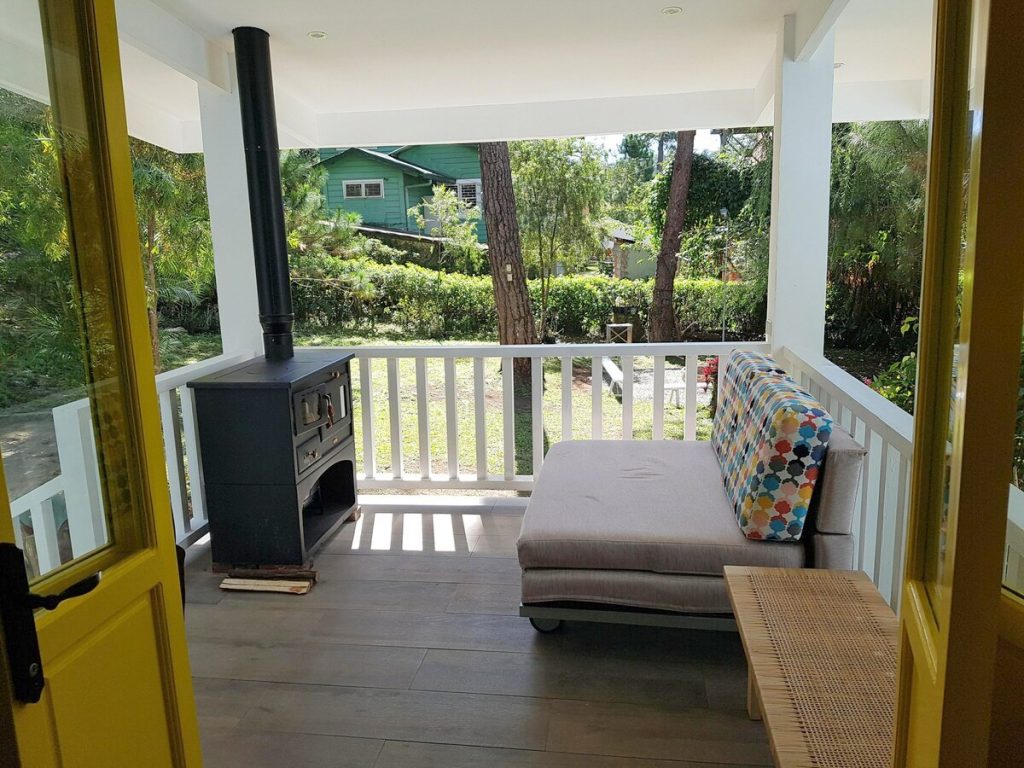 One of the best features of the home is the garden with pine trees surrounding a fire pit where your group can enjoy roasting marshmallows, drinking hot chocolate, and telling spooky stories on chilly evenings.
Guests may use the private villa, parking, whole garden area with a bonfire pit (firewood to be purchased separately). Due to space limitations, only a maximum of 2 cars can be parked inside the compound. Extra cars will need to be parked outside the gates.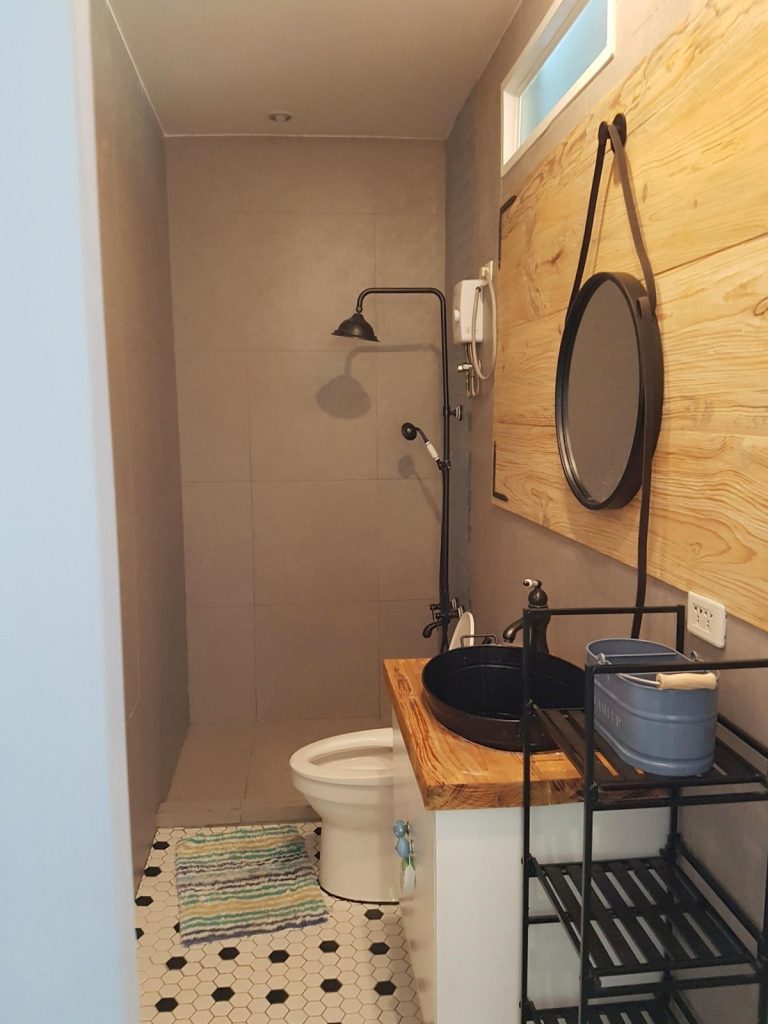 According to guests who have stayed in the property, the home is very stylish, tastefully decorated, and clean, with lots of rustic touches that make guests feel like they're in a "home away from home." The Airbnb property offers an excellent mountain hideaway from the city.
With the Christmas season coming up, now seems like a great time to start planning our post-quarantine getaways. Take note that Airbnb's social-distancing and additional COVID-19-related guidelines may apply.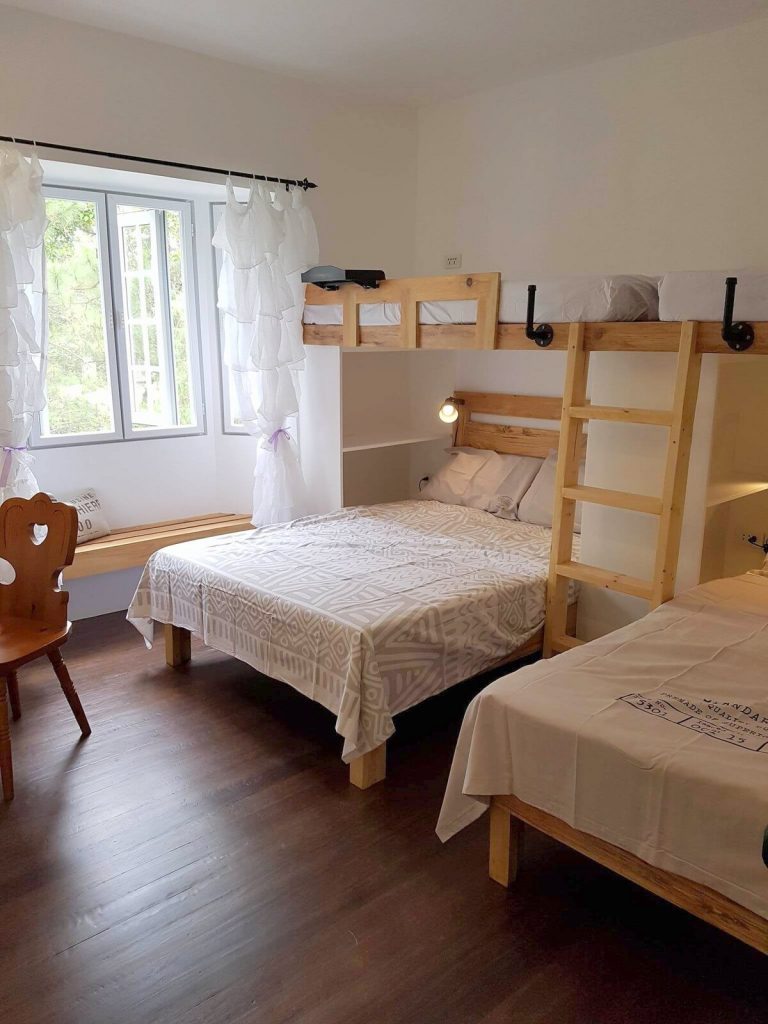 The Essentials
Business name: American Heritage Home with big Pine tree lawn
Address: Baguio City, Philippines