COVID-19 is unwavering in its global spread, with a total of 500,000+ cases and 10,000+ deaths to date in the Philippines alone. And with the highly contagious UK variant reaching our shores, it's become all the more important to not only observe frequent and proper handwashing, but also to wear a face mask at all times when going out or being within close proximity to someone who is a PUM, PUI, or COVID-positive.
More importantly, it's important to wear the right face mask to ensure that we remain protected against viral particles.
In relation to this, the Food and Drug Administration (FDA) Philippines recently issued a warning against five disposable face mask brands that have been proliferating across the country, but which have not been tested and certified by the agency in terms of safety and efficacy against the COVID-19 virus.
Brands that are NOT suitable for public use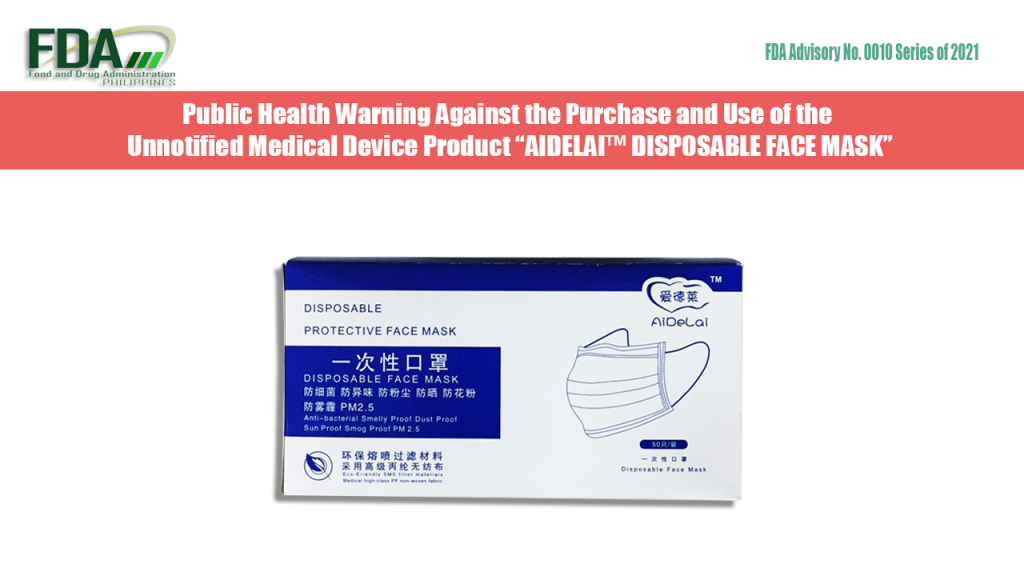 In a post on its Facebook page last January 15, the agency specifically mentioned Aidelai Disposable Protective Face Mask as not being certified as not suitable for both health care workers and the public. The agency explains, "Since this unnotified medical device product has not gone through (the) evaluation process of the FDA, the agency cannot assure its quality and safety."
The brands which are not suitable for public use, according to the FDA are:
Aidelai Disposable Face Mask
Just Mask Anti-Viral Face Mask
Health Master Disposable Protective Mask
Cherub Daily Protective Mask
Additionally, the FDA warns establishments, wholesalers, and retailers against distributing, advertising, or selling "the said violative medical device products until the Product Notification Certificates are issued". Citing Republic Act No. 9711 or the Food and Drug Administration Act of 2009, the FDA says that doing otherwise will result in regulatory actions and sanctions.
Brands that are SAFE for public use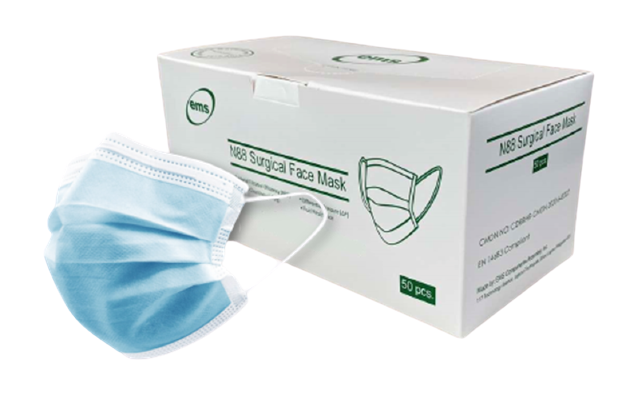 The FDA also offered a list of 81 registered brands that have undergone global safety and efficacy testing and have been found as compliant and safe for public use. These include brands like 3M, Nexcare, Indoplas, EMS, Blue Cross, and McBride.
You can see the full list of notified brands on this sheet.
Note that the FDA regularly updates this list, so be sure to check back every now and then.
As a safety precaution, the FDA urges the public to "always check if a product is notified with the FDA before purchasing by making use of the embedded Search feature via the FDA website at www.fda.gov.ph. You may also look for the FDA registration number on the product label in the form of CMDN-xxx.