Palompon is the jump-off point to the famous Kalanggaman Island. Kalanggaman Island is a possible day trip from Tacloban. You can combine a trip to this destination with sightseeing in Leyte and/ or Biliran. There are plenty of other things to do and see in Palompon. A safe budget for a trip to Kalanggaman, combined with other places in Leyte, is P5,000 excluding flights. You'll spend more or less depending on where you eat, where you book accommodation and other things you do other than visiting Kalanggaman.
However, it is also home to a number of other attractions that can fill your itinerary. Check out this travel guide to Palompon.
Kalanggaman Island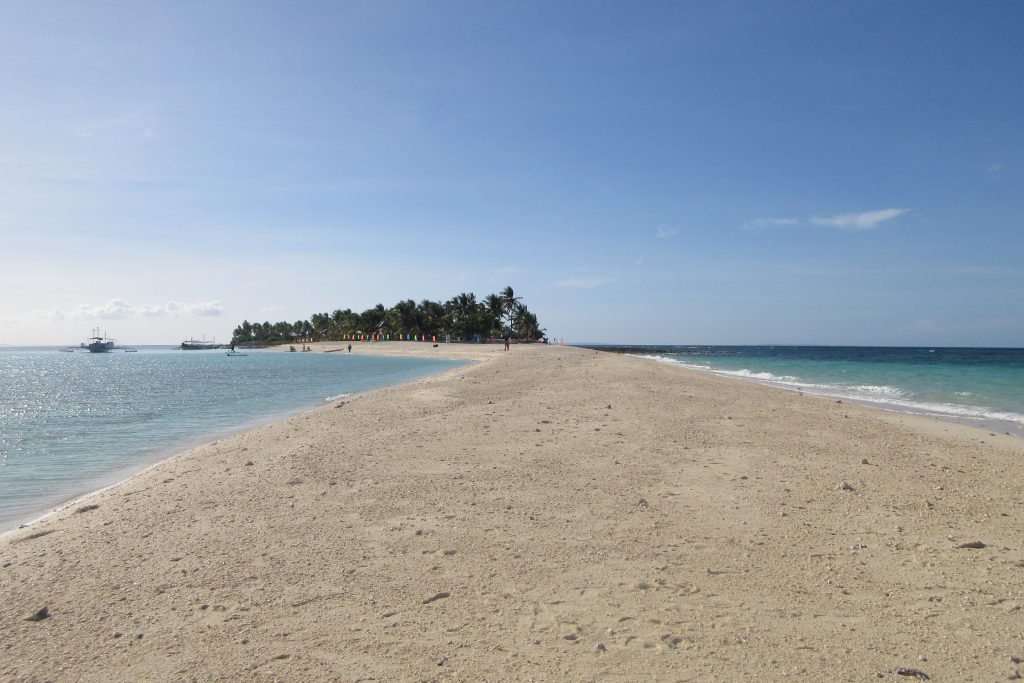 Kalanggaman Island is an accessible destination, but it may take effort and time to reach. The usual gateway to the island is through Tacloban City. You can easily book a flight to Tacloban from Manila. Once in the city, go to the van terminal. There are frequent vans traveling to Palompon from Tacloban. Fare is approximately P154 and will take up to 3.5 hours one way. After arriving at Palompon, walk to the tourism office near the municipal town hall. You'll have to register and rent a boat to the island.
If you're coming from Cebu, you can catch a ferry from Pier 1. Buy tickets at the Cokaliong office in Pier 1 to Palompon. The cheapest ticket is around P310 one way. The trip takes around 5.5 hours. The ferry departs Mondays, Tuesdays, Thursdays, and Saturdays leaving at 8:00pm and Sundays leaving at 12:00pm.
You can try contacting the Palompon tourism office via mobile number 09268164007 / 09985551421.
Fees
Boat rental:
P3,000 for up to 15 passengers
P3,500 for up to 25 passengers
P4,000 for up to 30 passengers
Day tour fees:
P150 locals
P500 foreigners
Overnight trip fees:
P225 locals
P750 foreigners
Cottage rental:
P250 for up to 15 people
P500 for up to 25 people
P700 for up to 30 people
What to Do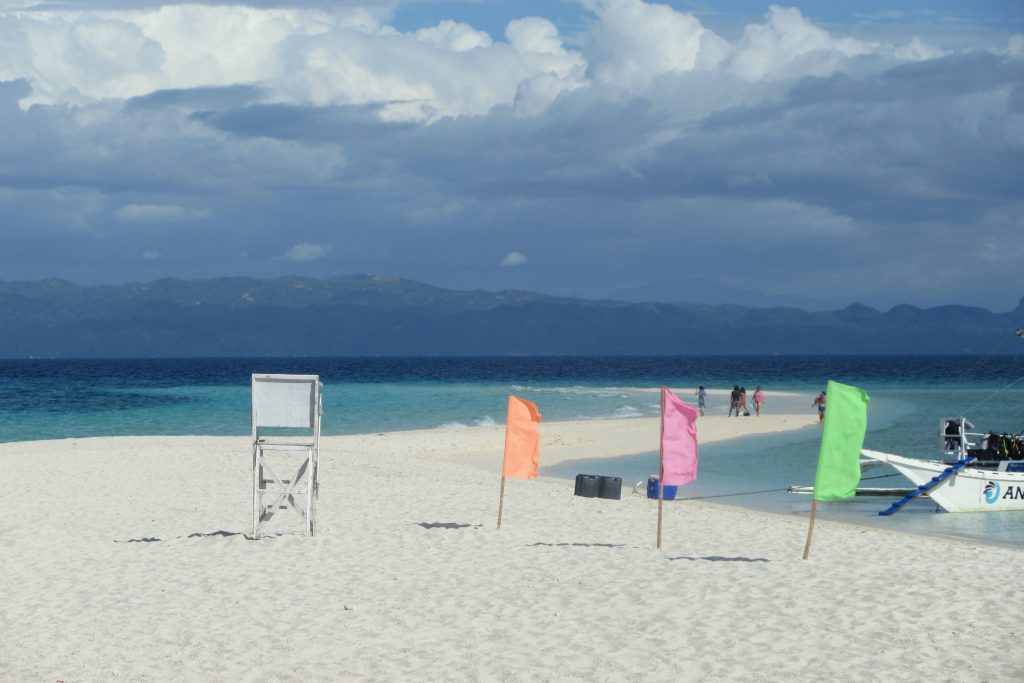 There are a few things you can do during your stay on the island. Go swimming, banana boat riding, kayaking, snorkeling, scuba diving, sunbathing, beach bumming, and more. You can bring your own volleyball or Frisbee.
Rental fees:
P100 to P150 snorkeling gear
P500 banana boat for up to five people
P150 kayak
P800 dive guide
Where to Stay
You have the option to go camping on the island. You'll have to pay the overnight fee. You can rent a tent for P400, if you don't have one. If you're just going on a day trip, you can find affordable accommodation in either Tacloban or Palompon. There are hotels and guesthouses in these two places. Book online to get the best rate and to have a sure place to stay. It will be difficult to find affordable accommodation during peak season such as during the summer and holidays.
Money-saving Tips
If you're on a budget, here are some things that might help.
Your biggest expense is renting the boat. If you're traveling alone or with just one travel buddy, it's better to join a group to save money on boat rental.
Try visiting during the weekend. You're more likely to encounter big groups going to the island with whom you can split expenses.
You can also contact the tourism office before your trip and ask if there's a group leaving on your preferred date.
Bring your own equipment such as snorkeling and dive gear, Frisbee, tent, volleyball and others to save up.
Bring your own food for the trip.
Check out other tips in our Kalanggaman guide here.
Other Places of Interest in Palompon
Lantaw
This destination provides you with a viewpoint to see Palompon from a bird's eye view. There's a short upward walk to the deck. The ideal time to go is from blue hour to sunset when you see a beautiful change of colors.
Palompon Eco-Terrestrial Adventure Park
This adventure park is an ideal place to enjoy nature and do a handful of fun activities. Some of the things to do during your visit are the Skybike, Zipline, rappelling, hiking, and caving. The recreation area is an exciting way to spend time with family or friends.
Tabuk Marine Park and Bird Sanctuary
This wildlife sanctuary is a notable addition to your itinerary because of its interesting attractions. It has a mangrove forest, a bat kingdom, and a snorkeling area, just to name a few spots. There are cottages to hang out and rest in after a day of activities before returning to Palompon proper.
St. Francis Xavier Parish
This church historic centuries-old church is one of the oldest churches in Leyte and is still used for masses. Make a stop here to say a prayer or make an offering.
Masaba Falls
This waterfall features a manageable hike before reaching the pool and cascade. Cool off in its cold waters, take some photos, and enjoy nature.