Blessed with tropical climate, splendid beaches, and rich marine life, the Philippines is an excellent destination for those seeking sun, sea and sand.
The country's diverse landscapes provide for an array of thrilling activities for both young and old. The country is subdivided into three main regions: Luzon is the biggest region and the seat of the country's capital, Manila.
Visayas lies geographically in the middle, and Mindanao lies down south. Each of these regions are brimming with natural wonders.
Exploring the country is quite cheap too. You'll find decent family rooms for $25, jeepney rides at $0.18, and a filling meal for a dollar.
Where is the Philippines?
The Philippines lies in Southeast Asia, in the western Pacific Ocean. It is an archipelagic country with more than 7,600 islands – and hundreds of them can be found in Palawan!
The Philippines is also located within the Pacific Ring of Fire. Its location near the equator ensures a wealth of natural resources including underwater. In fact, it is among the top 10 biologically megadiverse countries in the world.
The People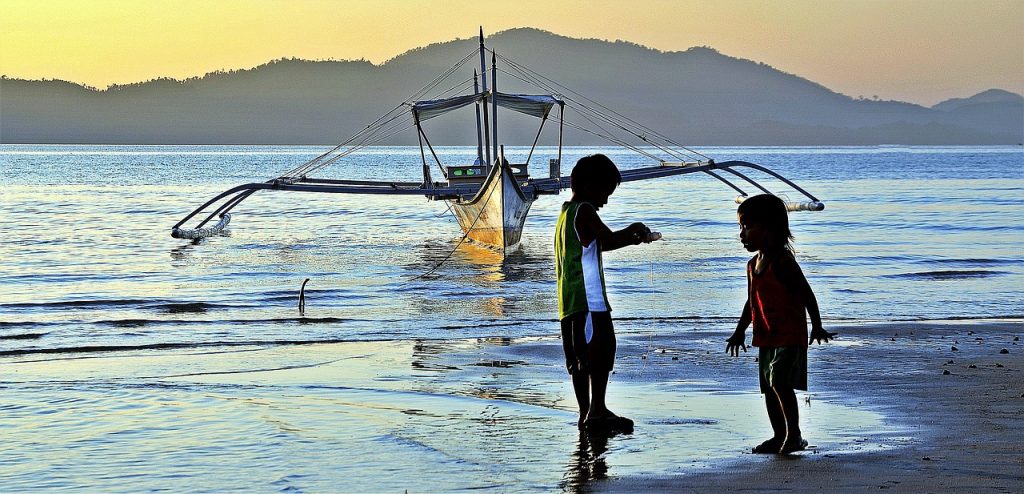 A former colony of the US and Spain with an ancestry that traces back to three different Asian races, the Philippines is an exotic mix of various cultures. Collectively, the people are called Filipinos, but comprising this population are several indigenous groups.
Filipinos are known for their warmth, cheerfulness, resilience, and hospitality. Family ties are also central to Filipino culture, as well as their unwavering faith. Majority of the population are Catholics.
Weather in the Philippines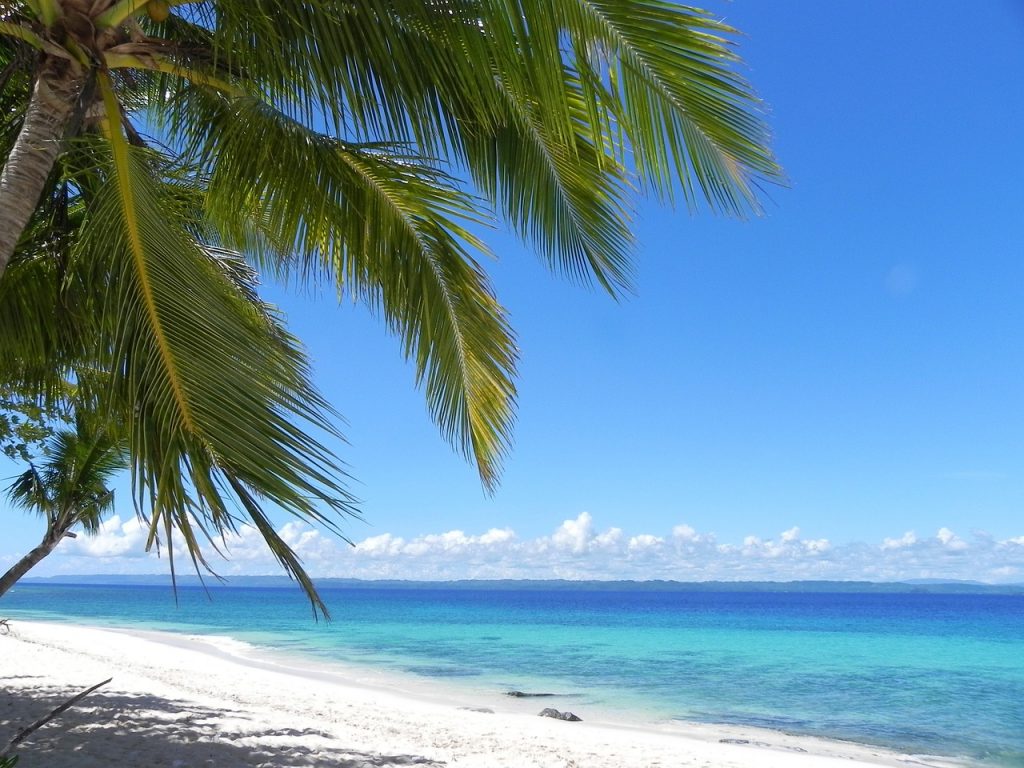 The Philippines has two distinct seasons: wet and dry. Because it is located within the typhoon belt, the country receives ample rainfall and several typhoons during the wet or rainy season, which lasts from July to November. Palawan, Visayas, and Mindanao receive less rainfall than the northern part of the country.
Dry season runs from December until May. It is best to schedule your trip during this time for greater chances of hitting several tourist spots in Palawan in one go. The coolest months are December and January, while the warmest are March through May, which also happens to be summer in the Philippines.
Diving is good all year round, but dry months offer better visibility.
Language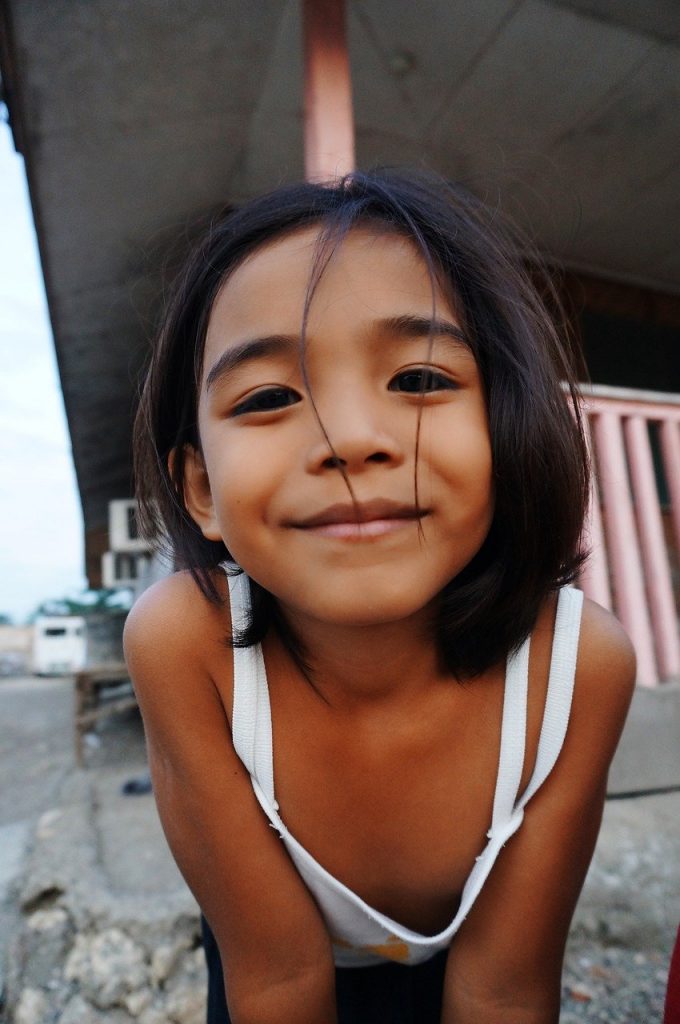 One great thing about traveling to anywhere in the Philippines is that everyone can speak English. Even sidewalk vendors can understand and communicate English fluently. Although Filipino is the national language, English is taught as a second language in the country and is widely spoken at school, in households, and in the workplace. The Philippines was under American rule for decades, which influenced many aspects of Filipino culture including language.
How to Get to the Philippines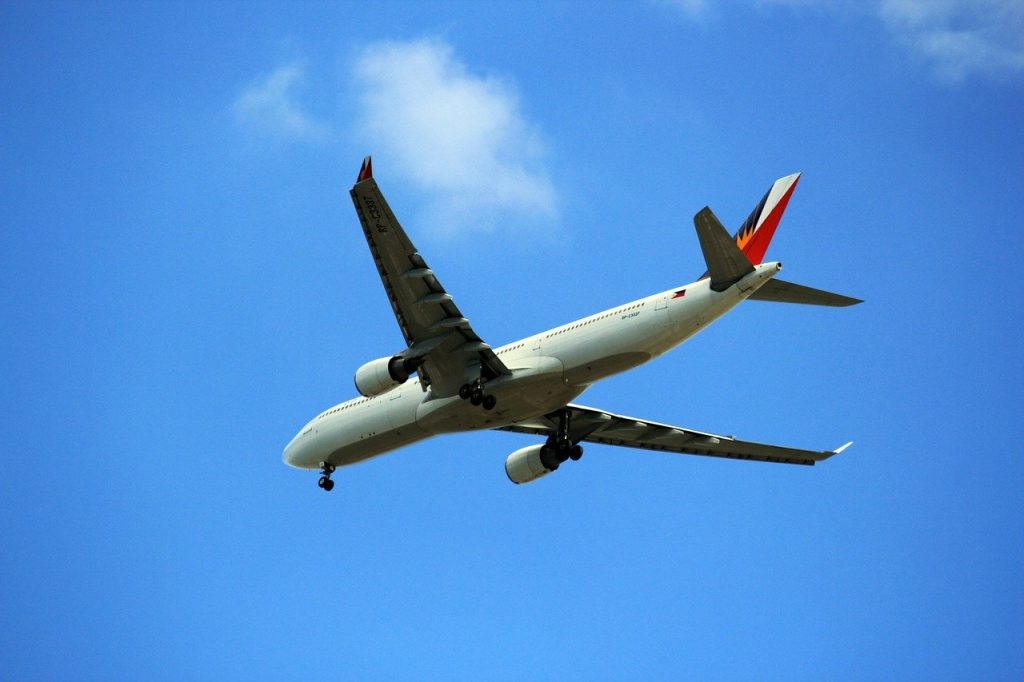 For travelers coming from other countries, there are nonstop flights from several major air hub direct to Manila – the Philippine capital. You can also take direct flights to other international airports such as Clark (in Luzon; 1.5 hours away from Manila), Cebu (in Visayas), and Davao (in Mindanao).
Interesting Travel Fact
With its diverse settings, the Philippines has been picked as the location for several Hollywood films including Apocalypse Now (Baler, Aurora; Pagsanjan; Iba, Zambales; 1979); Platoon (Cavite, Pagsanjan; 1986); Hamburger Hill (1987); Born on the Fourth of July (Ilocos, 1989); Broke Down Palace (Manila, 1999); I Come With the Rain (Davao del Norte, 2009); Amigo (Bohol, 2010); and The Bourne Legacy (Manila and El Nido, 2012).
Getting Around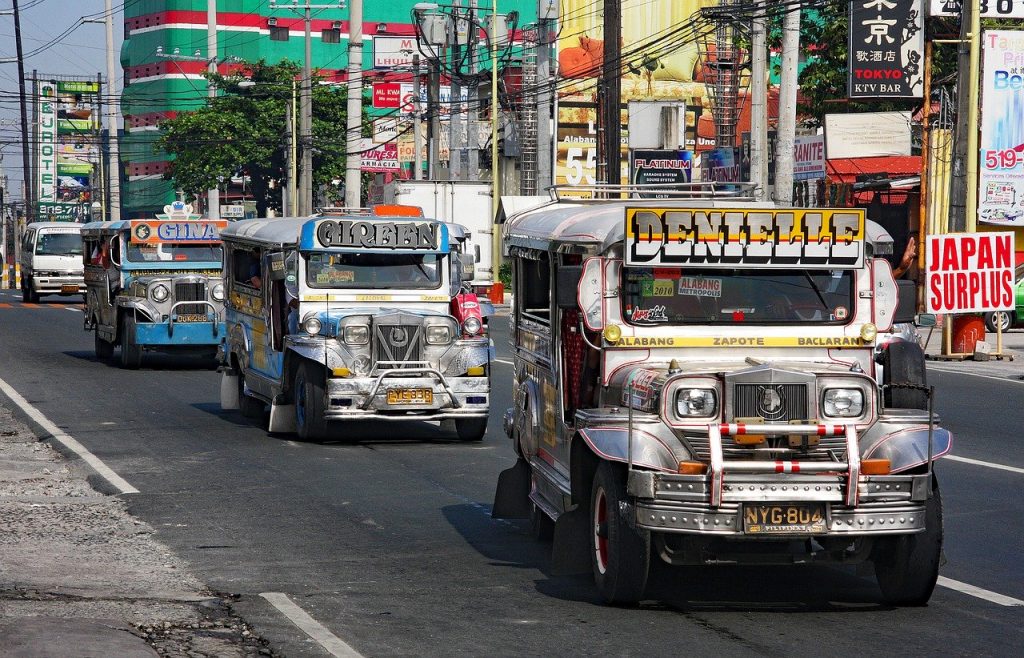 Getting around is relatively safe and easy, and if you get lost, locals are more than willing to help out. English is spoken as a second language, so even hawkers can speak decent English should you ask for directions.
Be prepared for massive traffic jams though, particularly around the metro. As such, if you're on a budget, skip metered taxis. It's advisable to take public transport instead.
From Manila, buses and vans that ply to and from any point in Luzon abound. Jeepney rides cost Php 9 (US 0.18) at the minimum. Plenty of family-friendly accommodations are available in the city – from budget hostels to luxurious boutique hotels.
Popular Places to Explore
Tagaytay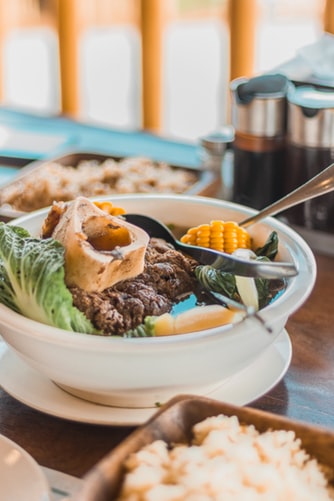 A mere two-hour drive from Manila, Tagaytay is a much sought-after escape during the summer and on weekends with its soothing, wind breeze that offers a respite from the tropical heat. Various hotel and restaurants afford a fantastic view of Taal Lake and Volcano.
Tagaytay also sits just a few minutes away from the beaches of Batangas. Enjoy a hot cup of coffee in Antonio's, Sonya's, or Bag of Beans; or savor best-selling bulalo at Leslie's.

At the eastern end of the Emilio Aguinaldo road, you'll find People's Park in the Sky, where you can enjoy a lovely 360-degree vista of the surrounding lake.
For the kids, Sky Ranch features the Philippines tallest ferris wheel, plus other fun rides like Super Viking, a coaster, carousel, water ball, and ponies. There's a small zoo and zipline facility at the Residence Inn too. If you're feeling extra adventurous, there are tours you can take to the crater of the Taal Volcano via a horse and a boat.
Baguio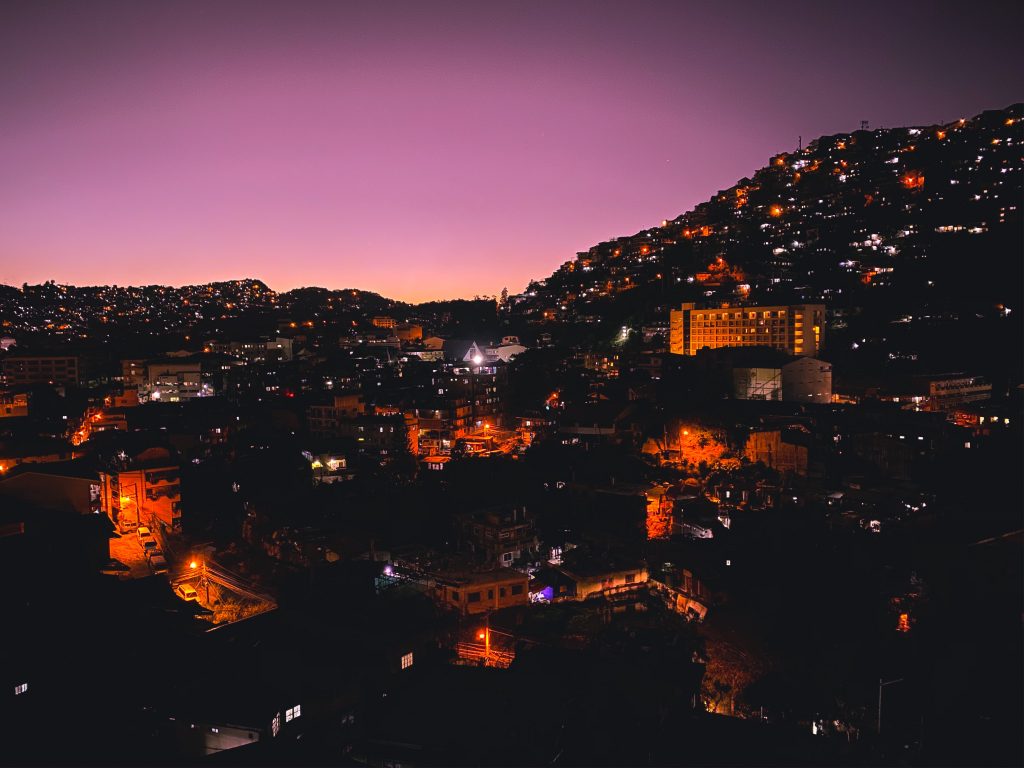 The Philippines' Summer Capital, Baguio is a pine-filled, mountainous city in the north that boasts cool, balmy climate all year-round. It is home to vibrant flowers, fresh strawberries and eclectic local artistry.
Visit the Tam-Awan Village and have your family portrait drawn by a local artist for $2.50, or visit the museum and eco-trail park of National Artist Ben Cabrera. Kids will also enjoy boat rides at Burnham Park, which is just a stone's throw from the city centre's hotels and restaurants.
For a panoramic view of the surrounding mountains and cliffs, go to Mines View Park, then drop by Wright Park, and the Good Shepherd convent for the best jams this side of the Philippines.
If your family's craving for surf-worthy waves, know that Baguio is just two hours away from La Union, one of the most famous northern surfing destinations.
Intramuros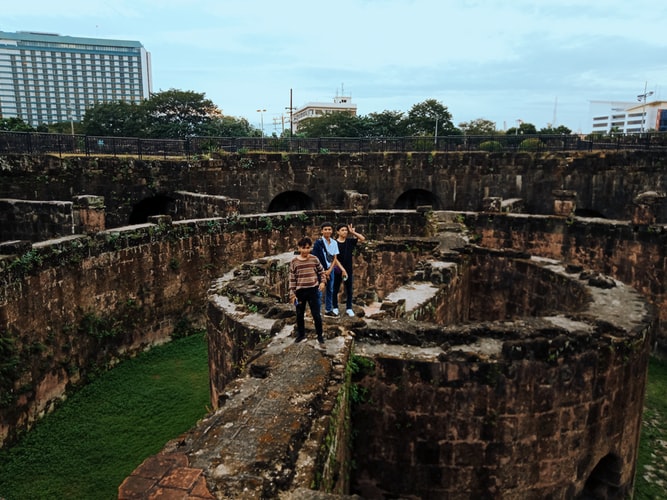 This fortified city in Manila features charming Spanish casas, expansive walled gardens and genuine cannons and artillery that all date back to the Spanish Colonial Period. Also inside the Walled City is Fort Santiago, a massive defensive fortress; and two of the oldest Catholic churches in the country, Manila Cathedral, and San Agustin Church.
In walking distance are the Butterfly Haven, Rizal Park, the National Museum, and The Planetarium – all must-sees for your little ones!
The best part? You can take a walk around for free! For extra fun, you and the family can tour Intramuros on a horse-drawn carriage or via an electric chariot.
Boracay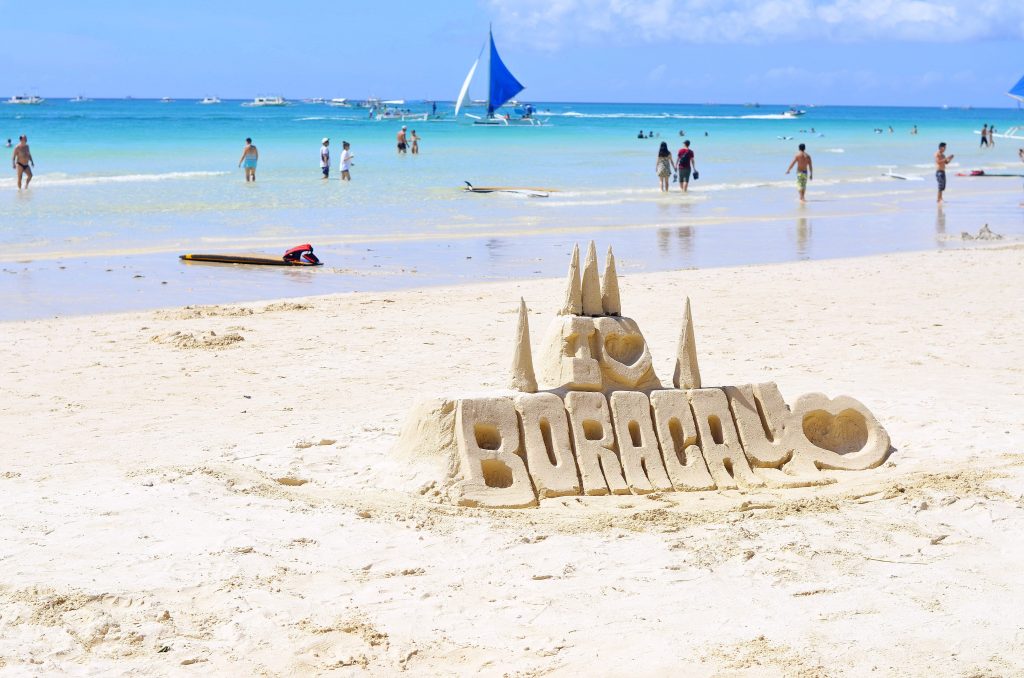 Touted as one of the best beaches in the world, Boracay offers fine-grained, white sand and spotless, kid-friendly waters. Sprawling with restaurants, hotels, piazzas, henna stalls, and souvenir shops, Boracay exudes a hip island vibe through and through.
The entire stretch can get hectic especially on holidays and weekends, so if you want a more relaxed atmosphere, head on to Puka Beach at the northern tip of the island. Puka Beach can be accessed via a 15-minute tricycle ride or via an outrigger boat. Other fit-for-family activities include kiteboarding, paragliding,
snorkelling, paraw sailing, horseback riding, and cliff diving at Ariel's Point.
Bohol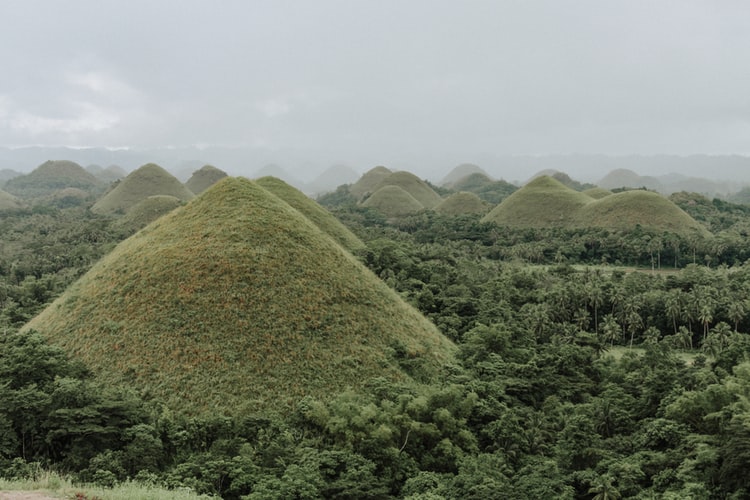 This small island in the Visayas region is home to the world's smallest primate, the tarsier, and the famous Chocolate Hills, a UNESCO World Heritage Site. Also note-worthy are the Blood Compact Site in Tagbilaran, Baclayon Church, the Loboc River (where daily river cruises commence, complete with buffet food and serenading locals), and the Hinagdanan Cave in white-sanded Panglao Island.
From resorts in Panglao, tours can be made to the beautiful marine sanctuary in Balicasag Island, as well as dolphin watching in Pamilacan Island.
Davao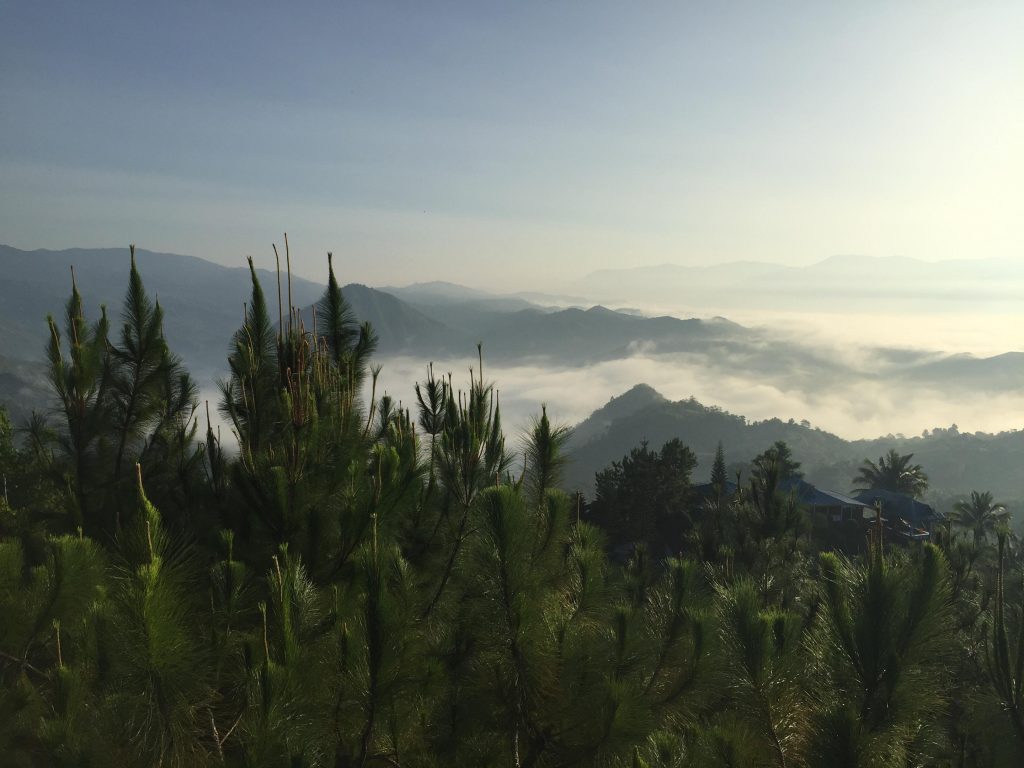 One of the top destinations in Mindanao, Davao offers a laid-back, back-to-basics feel that's perfect for escaping the hustle and bustle of the city. Head on to Samal Island in Davao del Norte for a relaxing swim in pristine, uncrowded beaches.
Take the kids on a wildlife tour in Davao City's Philippine Eagle Nature Center and the Crocodile Farm. Also within the vicinity is Zip City, where a zipline overlooking the scenic Mt. Apo and Davao Gulf awaits.
Palawan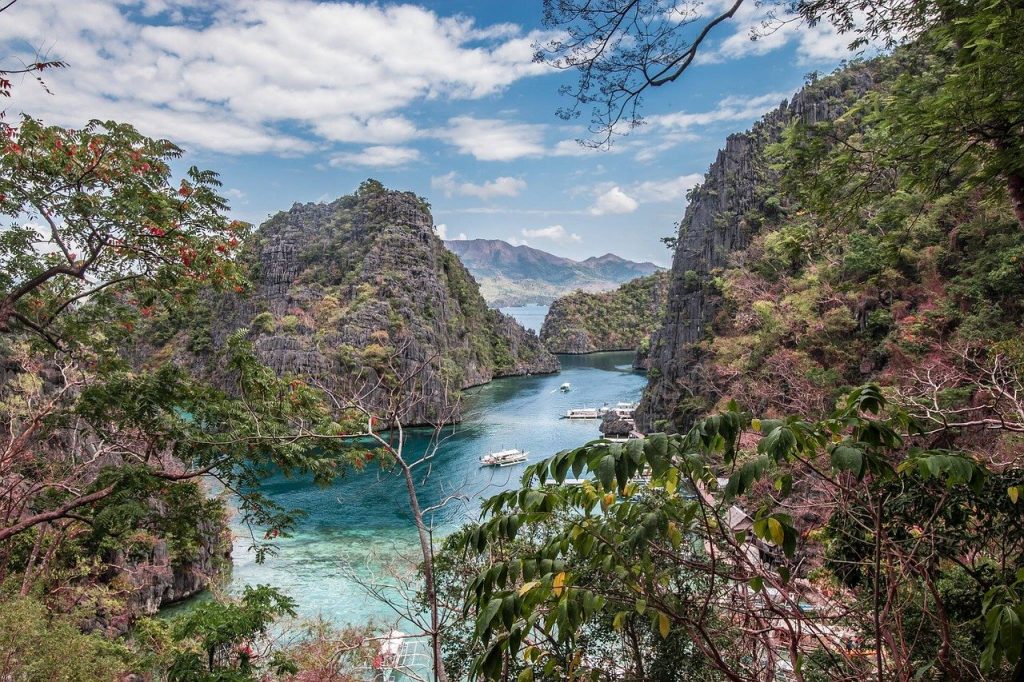 Palawan's claim to fame was its Underground River's inclusion in the 7 New Natural Wonders of the World. A boat ride into this famous cave river reveals astonishing stalactite and stalagmite formations that resemble various patterns and real-life figures.
But more than that, Palawan holds an unparalleled natural beauty, unspoilt and spellbinding, such as that of El Nido's beaches and lagoons, Coron's towering limestone cliffs and abundant marine life, and San Vicente's virgin shores.
Subic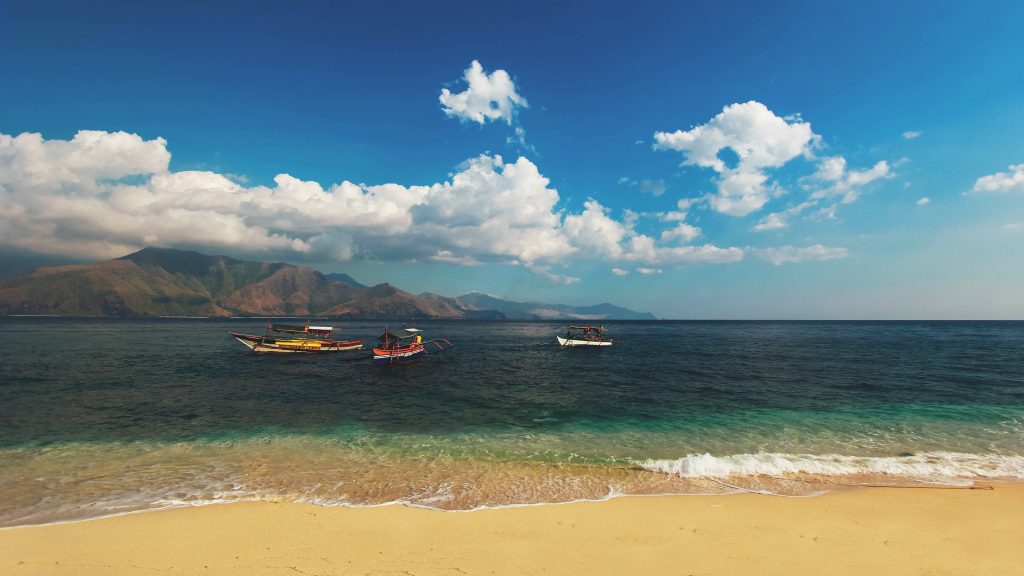 Only three hours from Manila, Subic is one of the top family go-to destinations in the north because of its beaches and family-friendly facilities.
Take the kids for a zipline ride amid the lush Zambales forest in Treetop Adventure, or go kayaking in a mangrove forest. Go on a close encounter with the big cats with Zoobic's tiger safari ride. Adjacent to Zoobic is Ocean Adventure
where regular dolphin and sea lion shows are featured.
Siargao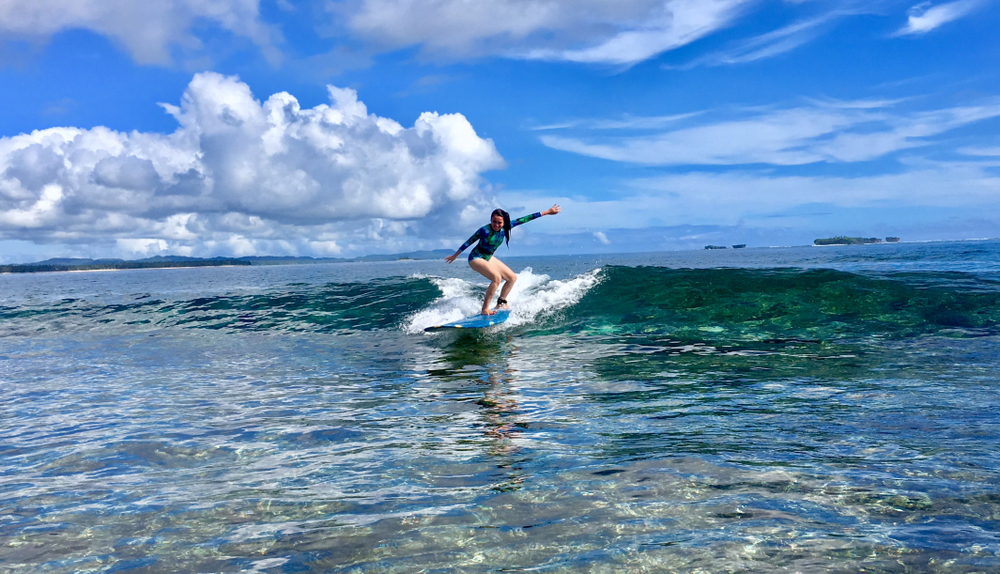 Siargao is a 437 -square kilometer, tear-drop shaped island off the coast in Mindanao. It is well known internationally for surfing, as well as its beautiful beaches, tidal pools, coves, and limestone formations.
Other Helpful Things To Know
Area: 308.0/km2
Population: 98, 215,000
Timezone: +08:00
Daylight savings: not in use
Country dialing code: +63
Area dialing code: +2 (Metro Manila)
Languages spoken: English, Tagalog
Currency: Philippine peso (PHP)
Electrical plugs: 110/220V; most establishments and hotels use 220V outlets
Flag: