Siargao Island is one of the hottest destinations in the Philippines right now. People from all over the globe are extremely drawn to this island and honestly, who wouldn't be? This beautiful paradise is the place to be in the summertime. Actually, scratch that. Siargao is the place to be any time of the year! It's perfect if you want a serene, peaceful vacation but it can be a great spot as well for those who like living on the edge.
Here are some of the most popular places on the island frequented by tourists that you can add to your itinerary:
The Bliss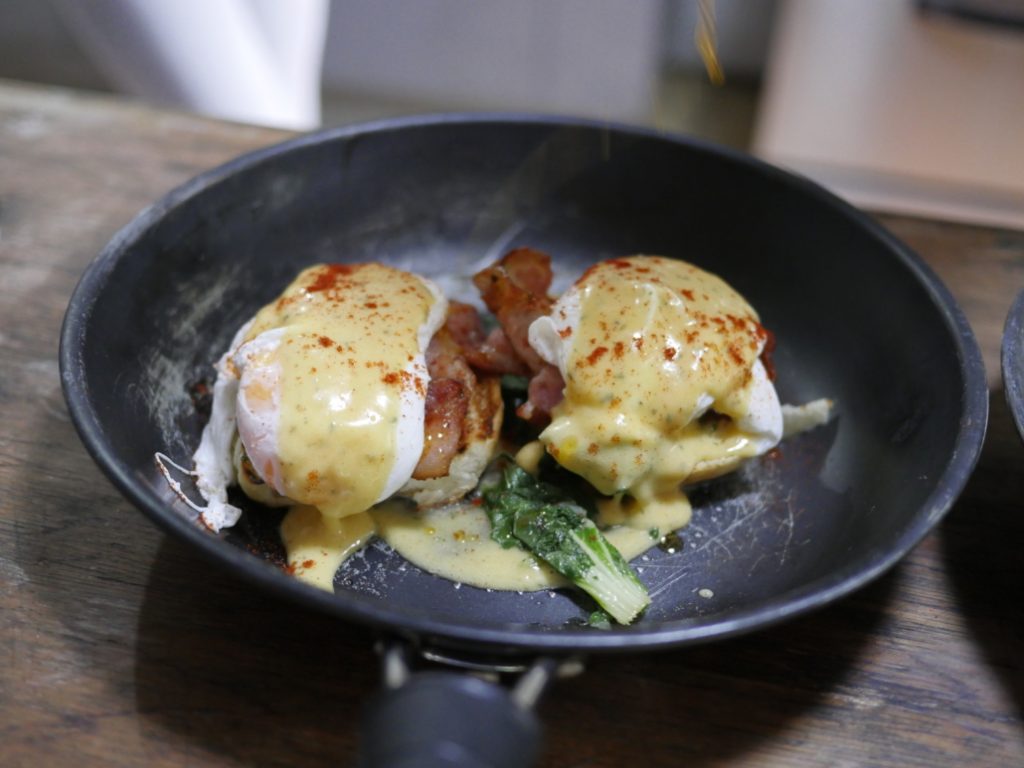 The Bliss Siargao currently sits at the number one spot on TripAdvisor's restaurants in General Luna with a five out of five rating. This establishment has a small but well-curated menu of divine fusion dishes at affordable price points. The Bliss also has different daily specials for you to try, all made with fresh ingredients. The reason for the impeccable taste of their food is no mystery. The head chef is actually half-Swiss and has worked at five-star restaurants in Switzerland before coming to Siargao!
The Essentials
Business Name: The Bliss
Address: Tuason Point, Catangnan, General Luna, Surigao Del Norte, Philippines
Contact: 0915 747 4196
Instagram: @blisssiargao
Facebook: facebook.com/blisssiargao
Tarzan's Tree House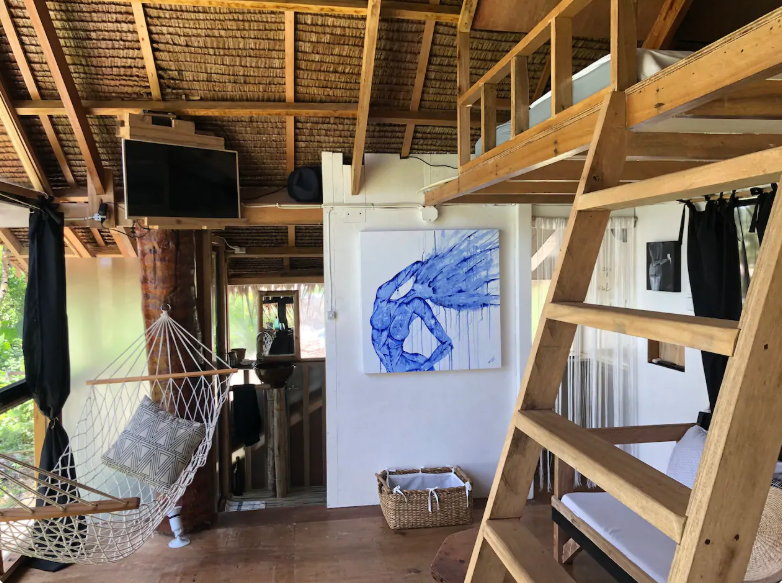 Tarzan's Tree House is an adorable bed and breakfast in General Luna. If you decide to choose Tarzan for your accommodations during your visit, you'll definitely be fully immersed in the island life. Guests stay in breezy bungalows with gorgeous views, decorated with stunning artworks personally created by one of the owners. Tarzan even has a communal deck where you can mingle with other travelers and adventure-seekers.
The Essentials
Business Name: Tarzan's Tree House
Address: General Luna, Surigao Del Norte, Philippines
Contact: Bookings and inquiries through Airbnb
Barrel Sports Bar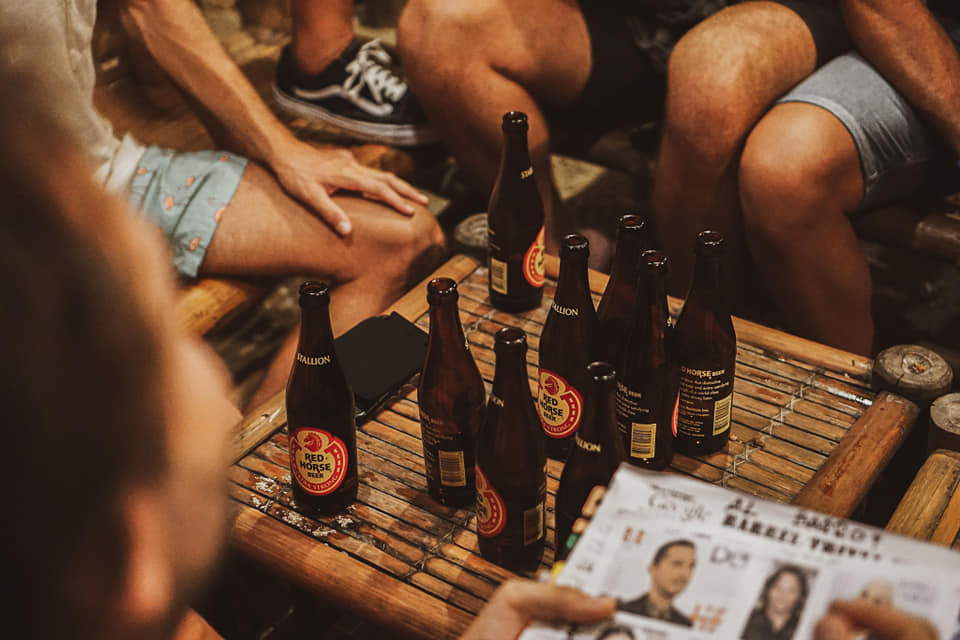 If you are someone who enjoys alcoholic beverages, upbeat music, smoking hookah, meeting new people, or all of the above, you will probably want to stop by the lively Barrel Sports Bar. The staff provides great service and everyone is so friendly that it's impossible for you to not have a good time. The fun never stops at Barrel – literally, because they're open (almost) 24/7 – and they have a lot of activities that you can participate in such as Trivia Night, 3D Tinder, and Game Nights.
The Essentials
Business Name: Barrel Sports Bar Siargao
Address: Catangnan, General Luna, Surigao Del Norte, Philippines
Contact:  0938 233 2292
Instagram: @barrelbarsiargao
Cloud 9 Surfing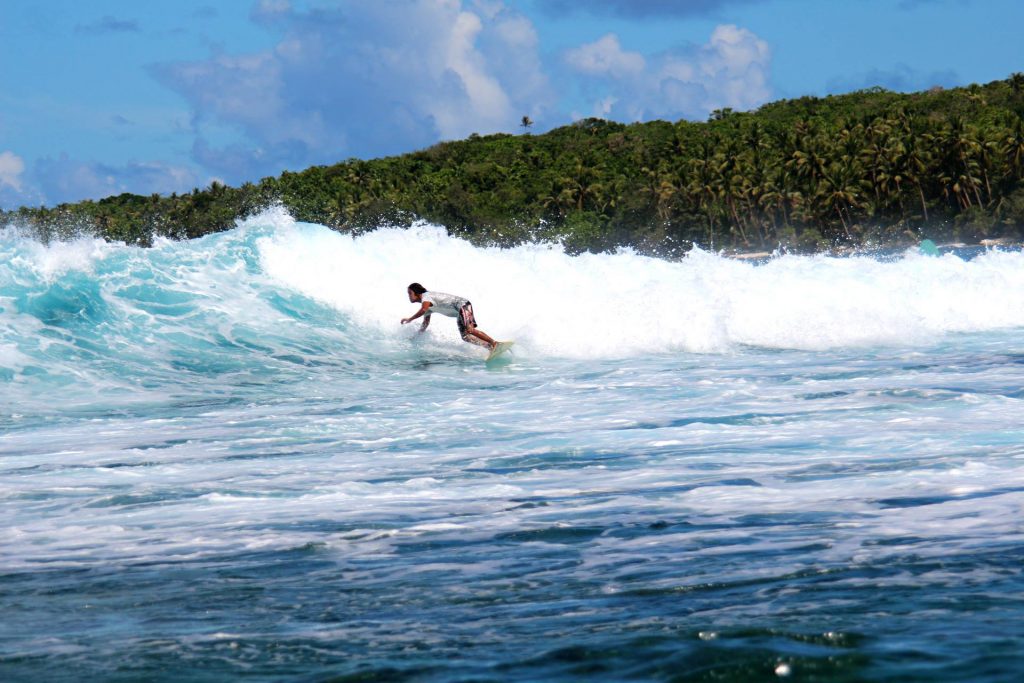 One cannot leave Siargao without trying surfing at least once. It's one of the best ways to get in a dose of adrenaline. Experienced surfers love this spot in particular because the speed and height of the waves here are unlike any other. Surfing competitions are held regularly at Cloud 9 because of the intensity of the waves!
There are tons of restaurants and bars nearby too, so you have plenty of options to choose from for when you recharge after braving the seas.
Mamon Island
Island hopping is another popular pastime and Mamon Island should most definitely be on your list. The journey will take approximately 45 minutes to one hour by boat. It takes a bit longer to get here compared to other islands but it is definitely worth the trip. If your timing is right, you might be lucky enough to have the entire island to yourself – very ideal for soul-searching or romantic alone time with your partner.
You can swim, snorkel, explore, take cool photos, or just simply relax and take in the beauty of Mother Nature.