Living off the grid in a camper van may be the dream for many, but it certainly is a drastic move. Before jumping into a full-fledged Boho lifestyle, you might want to consider dipping your toes in an overnight experience first. 
Camper and Cabin, which hosts several unique accommodations including a couple of glass cabins, on Airbnb, offers a sampler with their vintage Airstream – the first Airstream to offer such an accommodation in the Philippines.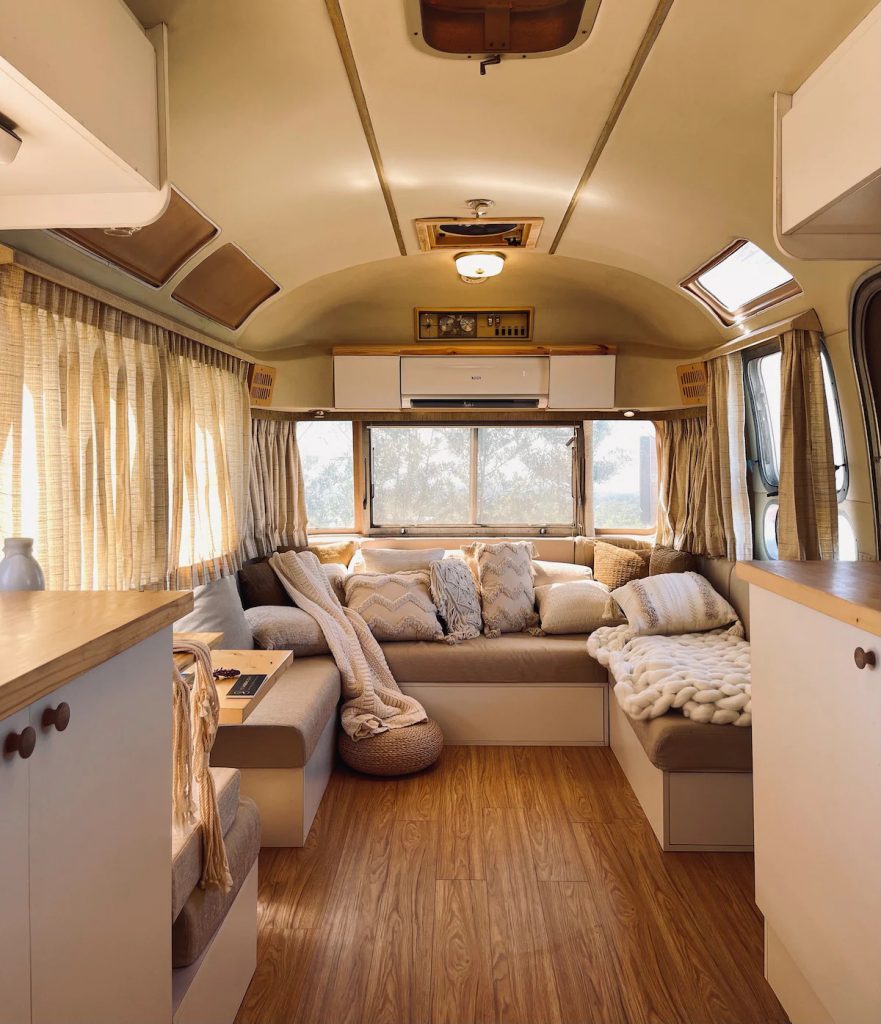 The Airstream is a 25-foot travel trailer that has been around since the 1930s and features an impressive build with modern comforts for globe-trotting travelers  (including a kitchen and a bed) who want to truly make the road their home. It is currently available in the US, but thanks to Camper and Cabin, folks in the Philippines can now have a taste of this iconic camper van.
The camper comfortably accommodates two, but guests can bring along up to two kids. Kids ages 2 to 7 stay for free. An overnight stay costs P12,500.
Location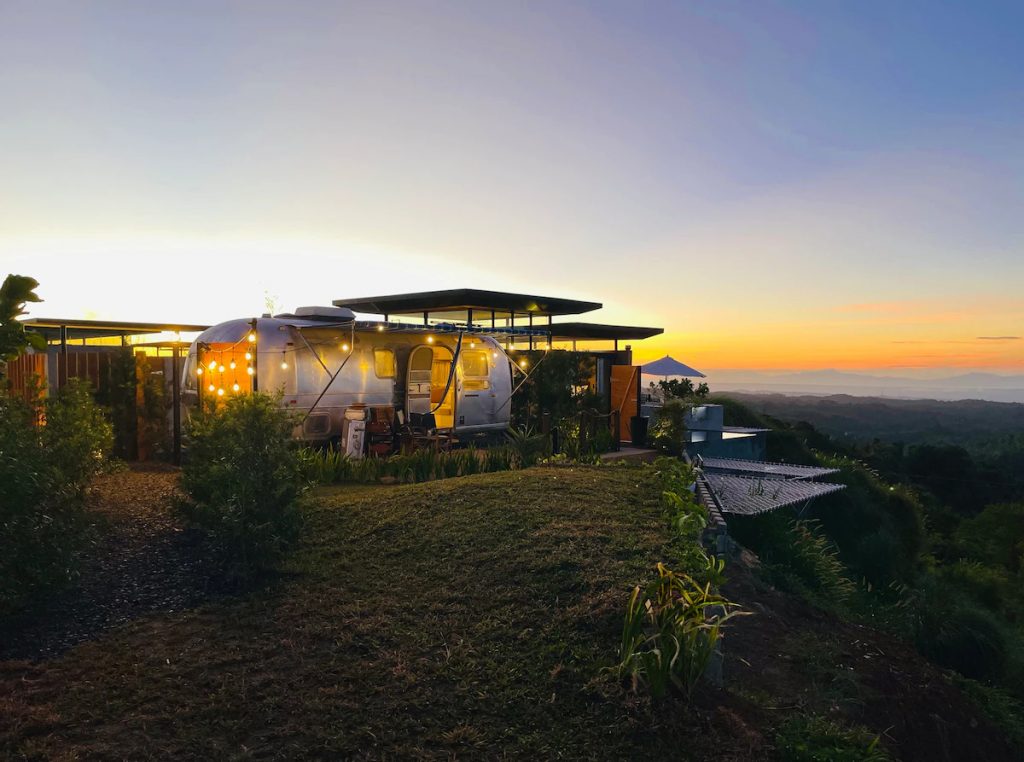 While guests can't exactly take the Airstream on road trips, the van is parked atop of a hill in Calaca, Batangas, offering refreshing mountainside views of Tagaytay. Sunrises and sunsets are simply divine from this viewpoint, with balmy weather to boot.
Those who want to make a quick stop to Tagaytay's famous spots are in luck: Chapel on the Hill and Calaruega are within a 3-minute drive, while pilgrims can make their way to Mountain of Salvation in Batangas within a minute.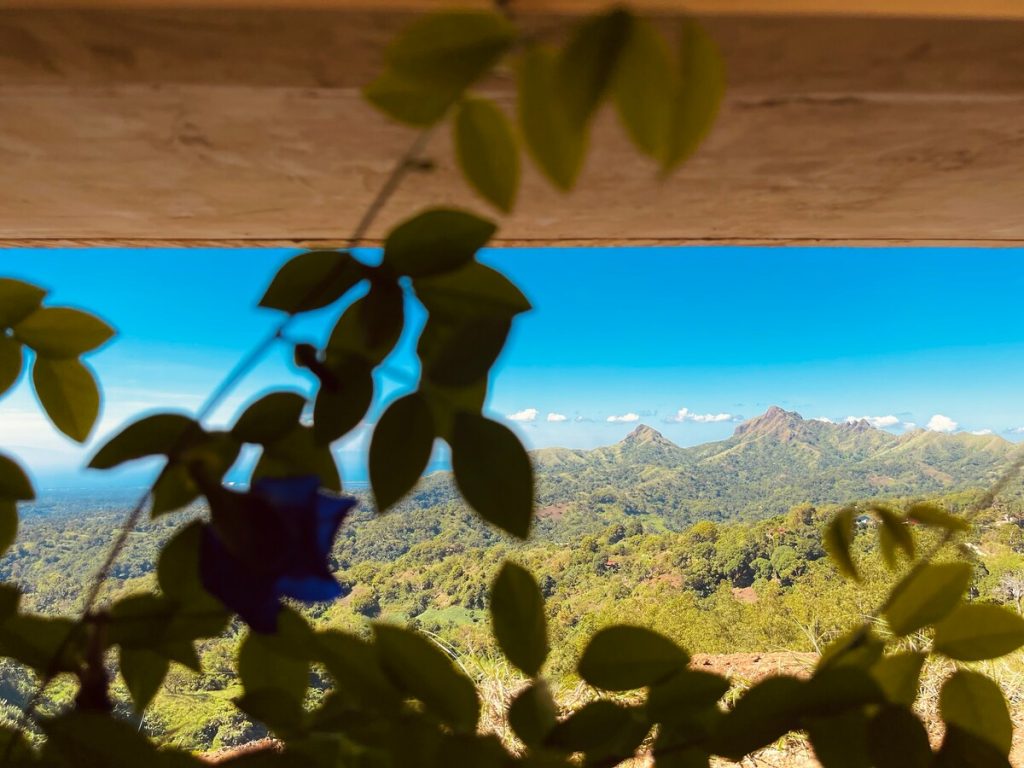 Other nearby attractions include Twin Lakes and Sandari Batulao. Nasugbu's beaches are 30 minutes away by car.
Camper and Cabin prides itself as the first Airstream accommodation in the Philippines. With its seamless blend of thoughtful design and its location's natural surroundings, one can enjoy the spirit of camping while embracing the comforts of a luxury hotel.
Amenities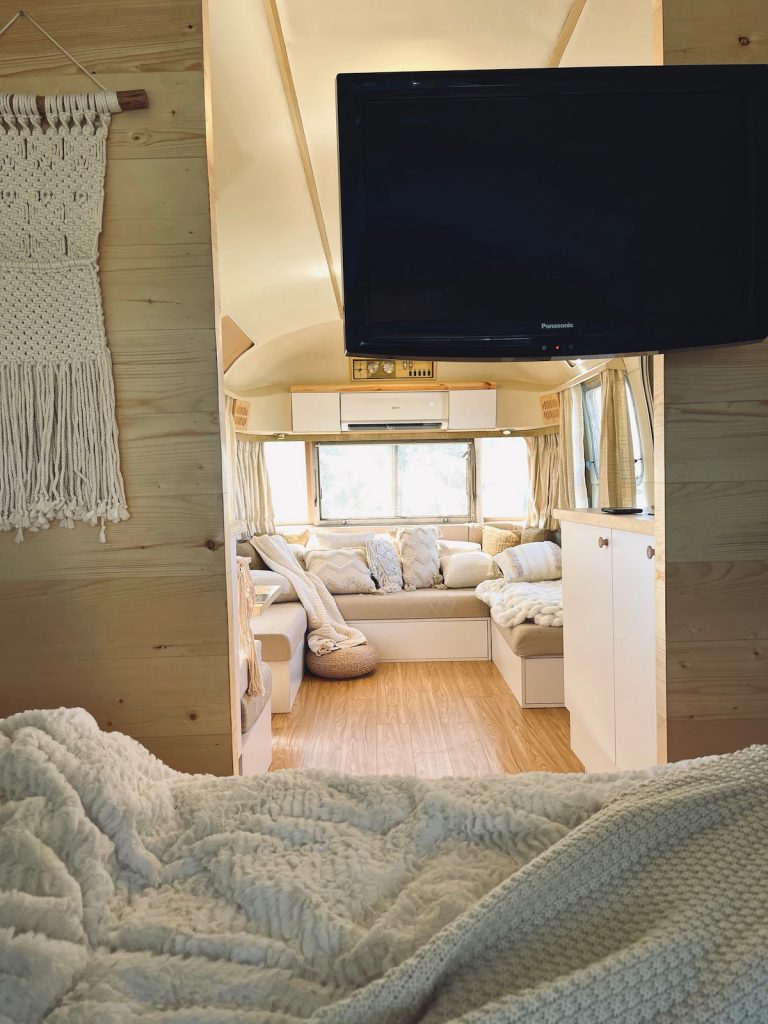 Camper and Cabin's Airstream showcases Pinterest-worthy Boho chic interiors furnished with modern amenities for a home-away-from-home experience. It includes:
Air conditioning
Queen size bed with crisp luxury linens and pillows
A kitchenette consisting of a coffee maker, microwave, induction cooker, pots and pans, and dinnerware
Coffee, creamer, tablea, sugar, and basic cooking ingredients
Dining area
Complimentary use of PLDT Home WiFi
A comfy couch which can also double as a bed
Flatscreen TV with local channels and movies saved on USB
Bluetooth speaker
Air conditioning
Iron and hangers
First aid kit
Workspace/ desk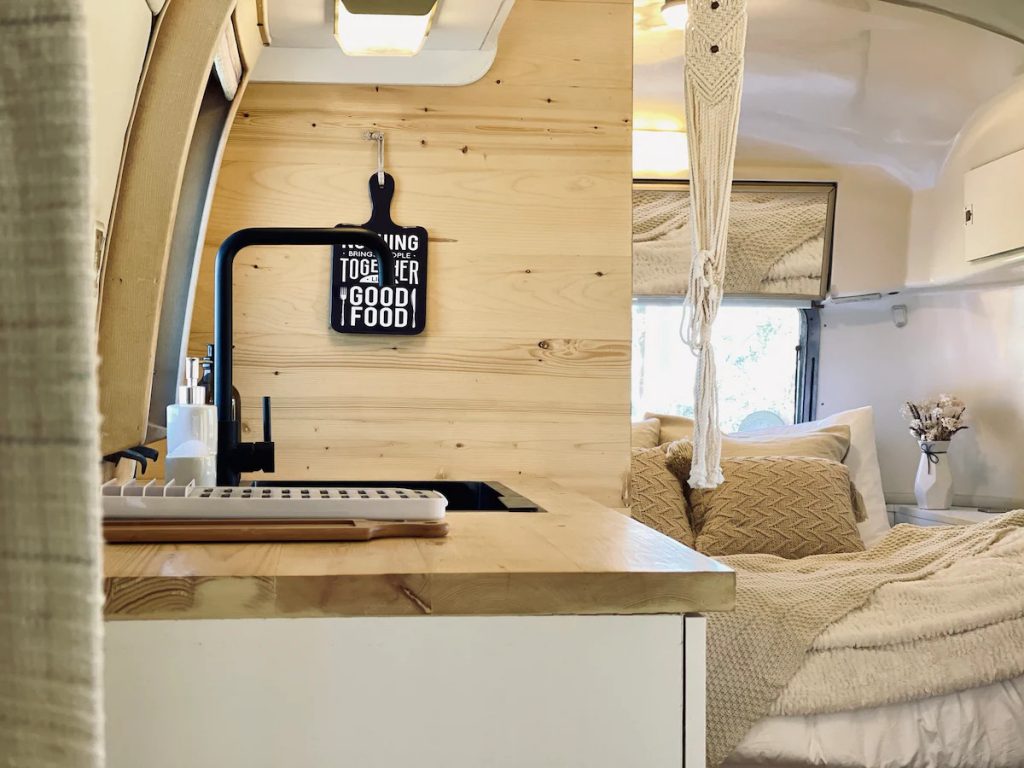 You'll also get your own: 
Spacious private deck with a hammock, a griller and dining area
Underground toilet and bathroom towels and toiletries, plus hair dryer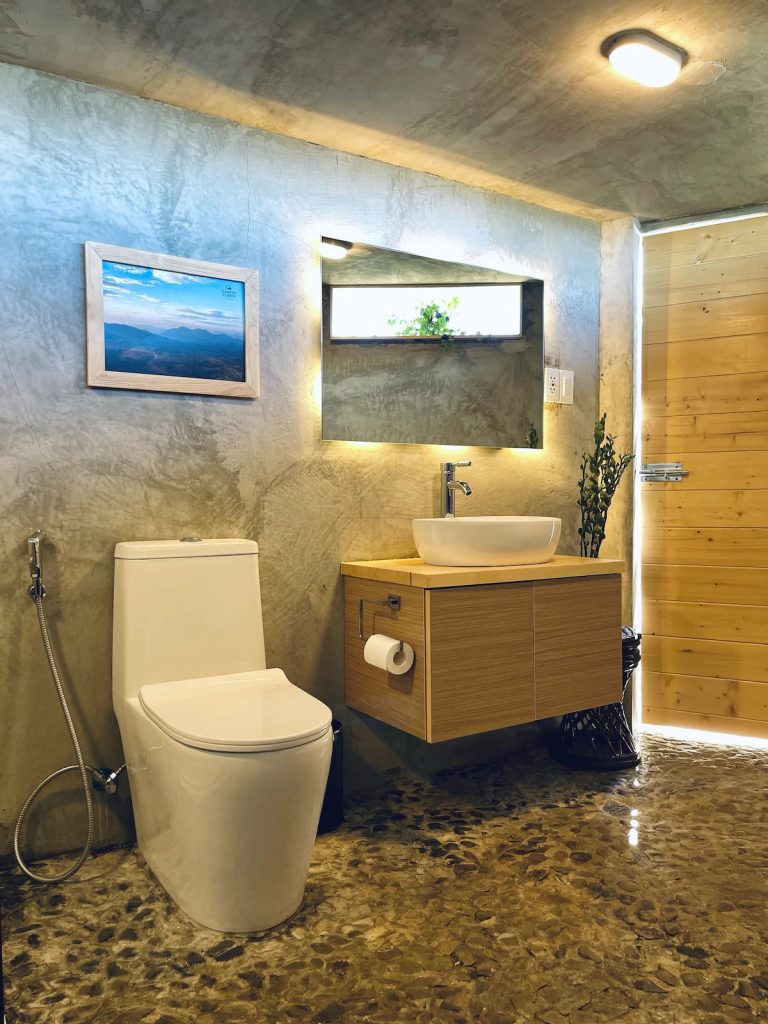 Food 
There are markets en route to the property, but the property also has food items for sale in their pantry. You will also have complimentary basic cooking ingredients, such as oil, soy sauce, vinegar, fish sauce, salt, and pepper. In case you wish to order food trays, this Airbnb has ties with a food provider. Just tell them in advance, so they can help you out.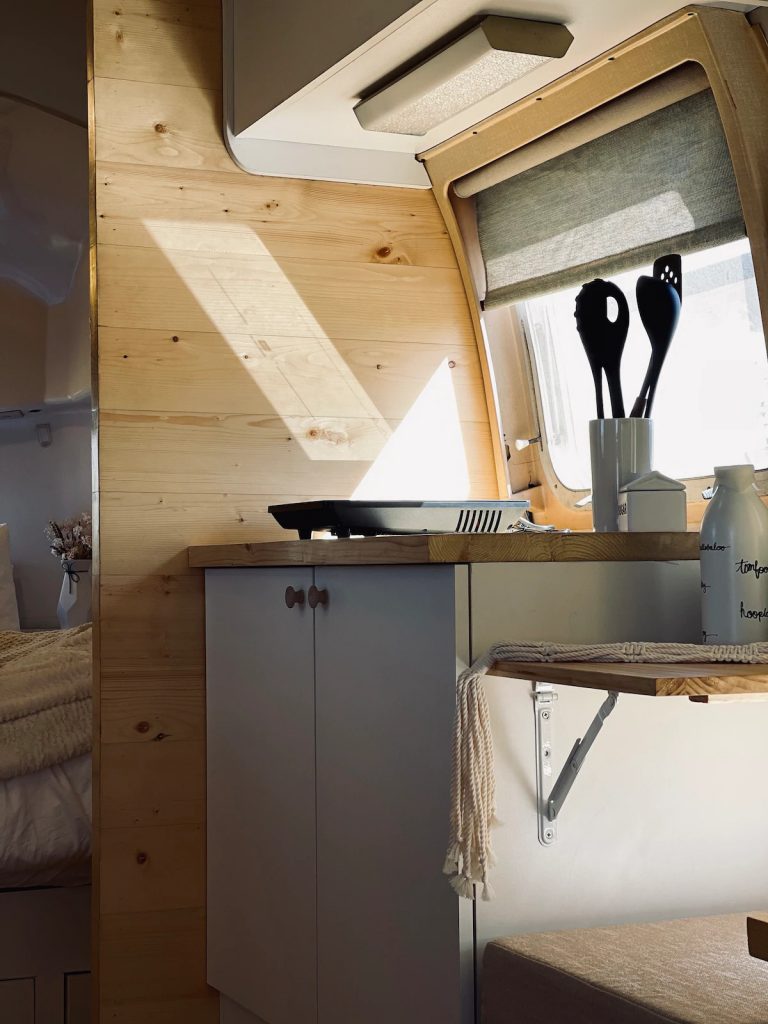 Safety and privacy
The Airstream rests on a private property with its own private entrance and access. There are CCTV cameras installed within the premises (not inside the Airstream, of course) for added security.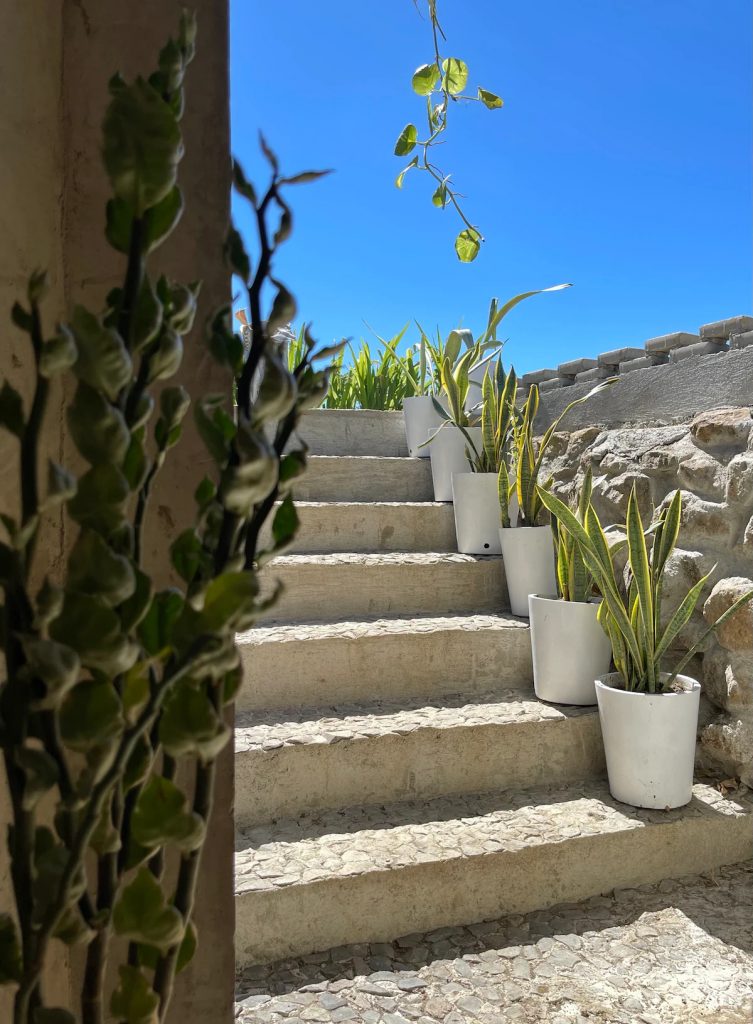 Not allowed
Pets
Kids below 2 years old
Smoking anywhere in the premises
Loud noise and music. Guests are encouraged to observe quiet time by 10 pm
Other important info
A security deposit of P5,000 is required upon checkin (cash or GCash).
Prenup shoots are not allowed.
There is no public transportation to the facility itself (only the roadside), so it's recommended to go via private transport. There is a dedicated and free parking space for guests.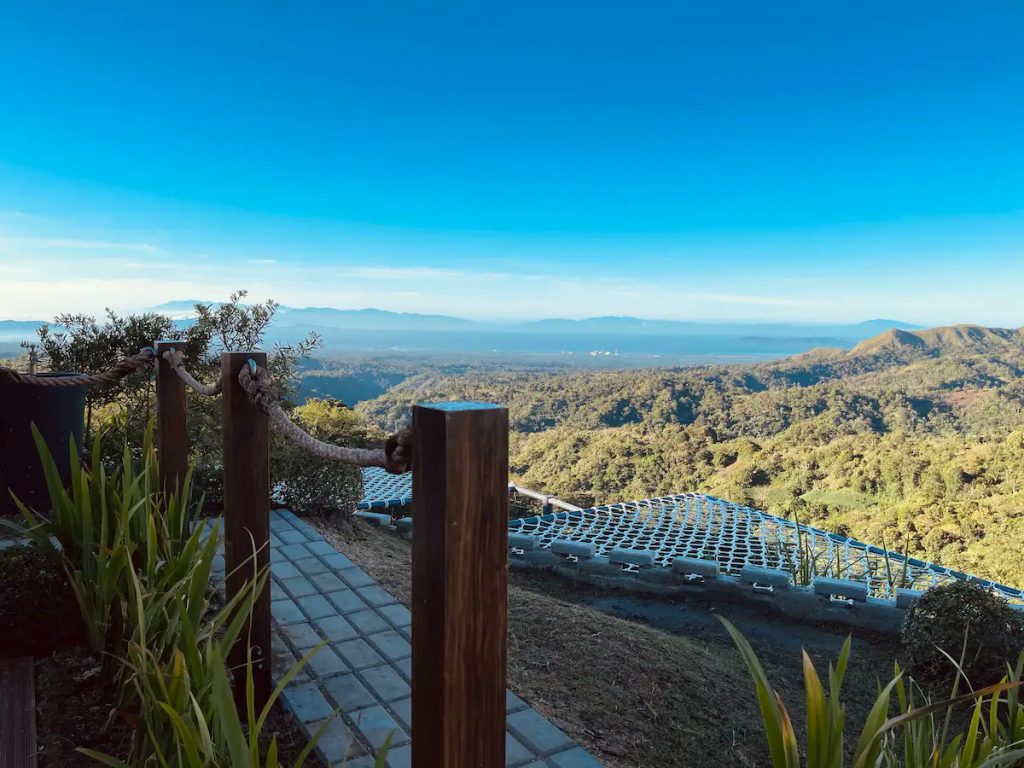 The Essentials