One of the best things about traveling is chilling out while sampling the local flavors and regional specialties. After a day of sightseeing, nothing beats heading to a local bar to cap the day with an ice cold beer in hand.
Since we can't move around freely just yet and bars are still closed, how about getting a sense of travel around the Philippines through local craft beer instead? Try something new and spark your sense of adventure by seeking out some homegrown beers from or inspired by different places around the country.
Some of these handcrafted beers were previously only available in select bars and restaurants in specific regions. The good news is that more brands are becoming available in Metro Manila for home delivery! Here are a few travel-inspired craft beers you can now buy online in Metro Manila.
The Cebruery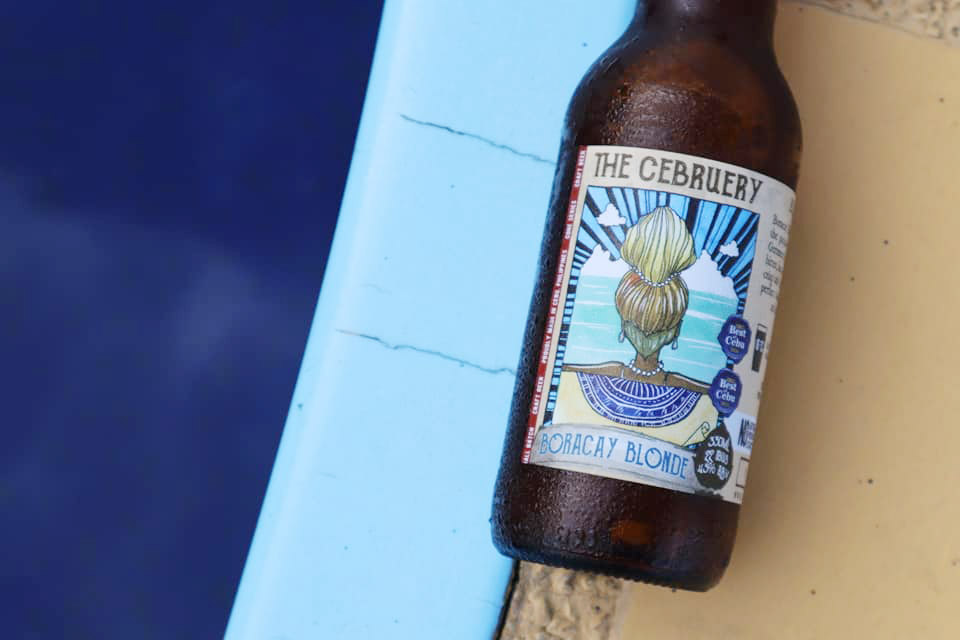 Get a taste of Visayas right in Manila with craft beer proudly made in Cebu. The Cebruery is one of the Philippines most award-winning breweries, offering European-style beers infused with local ingredients and signature beers named after popular destinations.
Missing Boracay? How about a bottle of Boracay Blonde, a refreshing, lightly malty, slightly bitter, easy drinking beer that remind you of afternoons spent basking on the beach.
If you prefer your beers a little bit tart, try Guimaras Gose, which makes use of raw Filipino sea salt, freshly ground imported Indian coriander, and mangoes from the island province of Guimaras. It's like green mango in beer form.
Or maybe you're craving for a sweet taste of Bohol? Chocolate Hills Porter is a 5.8% ABV Robust English Porter brewed with caramel, chocolate, black malts, an authentic dose of English hops and large quantities of locally refined Filipino tablea. This beer has a smooth, rich and creamy taste, and is a must-try for dark beer fans and chocoholics.
If you like your beer on the stronger side, go for Dumaguete Dubbel. This 7% ABV Belgian Abbey Ale is brewed with muscovado sugar from Negros, dried cherries, spiced toffee and rum raisin for that distinct explosion of rich and malty flavors, that will remind you of Dumaguete's other iconic sweet treats.
Special promo 6-packs of some of The Cebruery beers are now available for home delivery in Metro Manila. For orders, you can message The Cebruery directly on Facebook or Instagram. The beers are also available via the online liquor store Grapevine Manila and through Eve Grocer, a zero-waste online delivery service.
Baguio Craft Brewery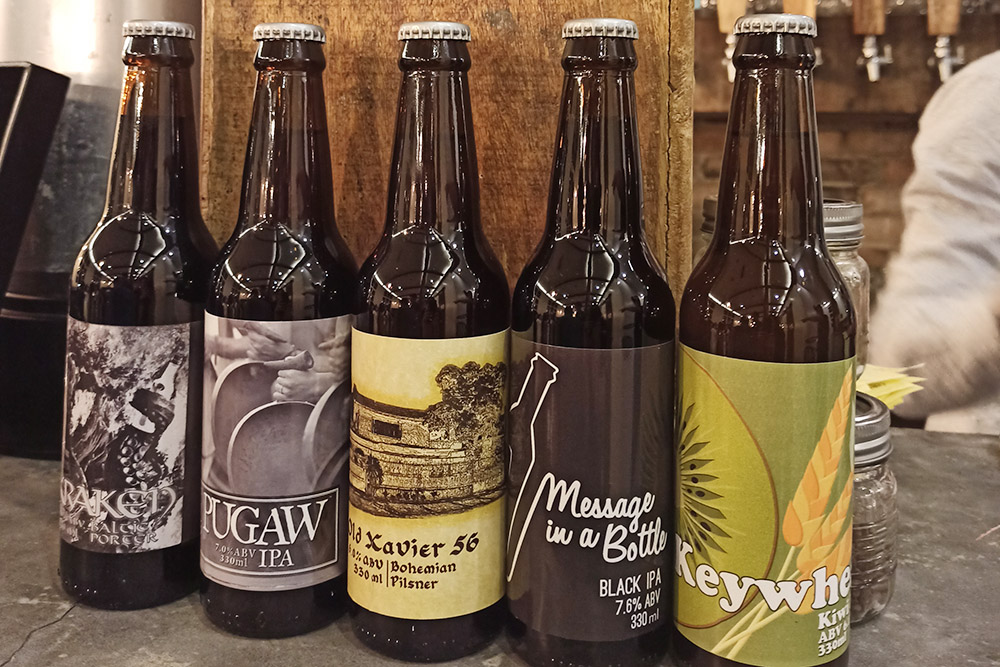 Who else is missing Baguio right now? For beer-lovers heading up North, a trip Baguio Craft Brewery, a homegrown watering hole that's a must-visit in the Cordillera region. Their signature beers like Pugaw (India pale ale), Lagud (strawberry beer), Kabunyan (American Wheat Beer), Dalom (brown ale), and Daya (Lager) are named after different realms in Ifugao mythology and infused with local ingredients. Thankfully, some of the bottled and canned beers are now available in NCR, Bulacan, Pampanga, Tarlac and Subic through online resellers like The Beer Curator Manila.
Angono Craft Brewery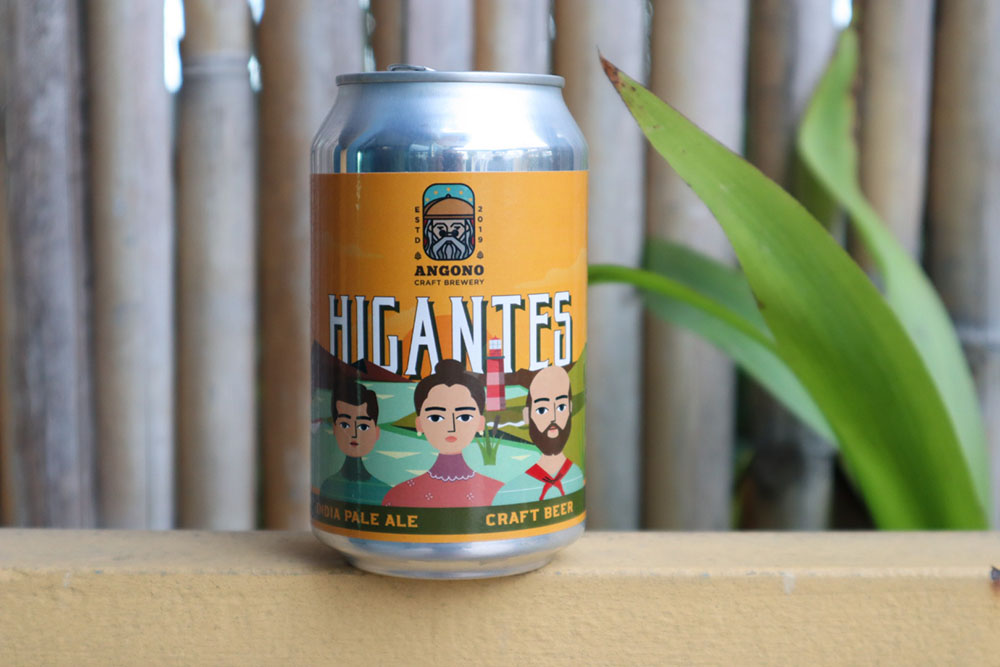 Did you know that the lakeside town of Angono in Rizal has its own homemade beer? Higantes IPA is handcrafted, brewed and canned by Angono Craft Brewery, a relatively new business, established just in 2019.
Their pioneer canned beer features artwork of the iconic papier-mâche caricatures that are paraded in the streets during the Higantes Festival. The beer contains the right amount of bitterness using Columbus hops and layered with simcoe cascade and mosaic hops for a tropical and fruity flavor and aroma that will remind you of chill countryside scenes. You can order beers in kegs and cans directly from their Facebook or Instagram page. Delivery can be arranged to Metro Manila.
General Luna Pale Ale by Monkey Eagle
Who misses Siargao? You can get a taste of the tropical laid-back island paradise and surf vibe with General Luna Ale by Monkey Eagle Brewery, which offers quality craft beer brewed and bottled in Tagaytay City. Inspired by the tropical island paradise, this 5.0% ABV Blonde Ale is light, easy and refreshing to drink. Previously exclusive to select bars and restaurants in Siargao, this beer is now available in Manila along with Monkey Eagle's other signature brews like Philippine Ale, Barley Sunset Pale Ale, Saison Farmhouse Ale, Witful Thinking (Belgian Wheat Ale) and Potion 28 India Pale Ale. You can order Monkey Eagle beer online through their website: https://www.monkeyeagle.com.ph/
Fat Pauly's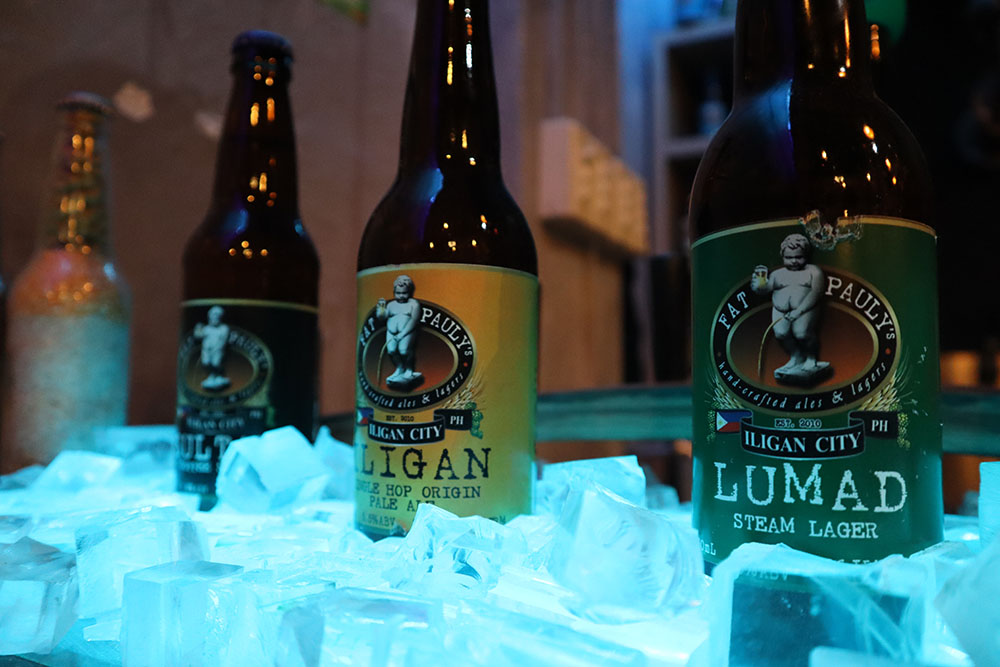 Fat Pauly's Handcrafted Ales and Lagers based in Iligan City is a pioneering microbrewery from Mindanao. Some of their brews are now available in Manila. If you like your beer sweet with a bit of a kick, try the Sultan Coffee Stout, a robust black beer with chocolate infused with ground arabica from coffee farms in Bukidnon and Cotabato and homemade dark coconut syrup. The Ilaya Intensely Hopped Pale Ale is a session IPA that gives out hints of citrus and floral notes mixed with malty sweetness and a bitter finish. Check out the available selection on Grapevine Manila (https://grapevine.com.ph/).