The most densely populated Philippine city and as one with plenty of Spanish period structures, the capital of Manila is teeming sights, sounds, and smells that are fit for every type of traveler. Whether you like tried-and-tested tourist attractions or off-the-beaten-path sites; fun activities or just downright peculiar, Manila offers the best of both worlds.
If you are wondering what to do in Manila, wonder no more. We've gathered 5 unusual things you can try in the city. We've included sights in the entire Metro Manila, should you wish to cover more mileage.
See the world's largest shoes in Marikina.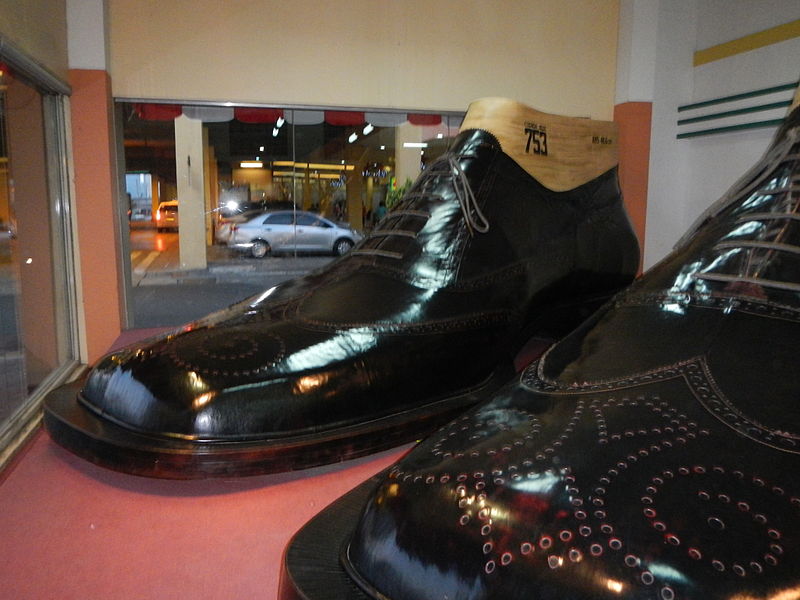 Marikina is hailed as the shoe capital of the Philippines, and its locals took it seriously when they created a larger-than-life footwear. A Guinness World Record holder, the largest shoes in the world took more than two months to create, and spans 17 feet in length and 8 feet in width. Each shoe can accommodate 30 people inside. Imagine that.
Taste Philippine liquors in Intramuros.
You might know Intramuros for its historic Spanish era fortification and buildings, but inside there's yet another historic museum that caters to travelers who want to know more about a century-old liquor brand in the Philippines.
Destileria Limtuaco, best known as the company behind White Castle Whiskey and Sioktong, opened its once-private museum to the public in 2018. Showcasing a bahay na bato architecture, Destileria Limtuaco Museum is filled with family heirlooms and is divided into several areas, including a distillery for whisky, a bottle collection, and a liquor-tasting bar.
Ride a bambike.
If you're not yet tipsy from all that booze, experience touring Intramuros on a bamboo bike – or bambike – courtesy of Bambike Ecotours. The bamboo bikes are crafted by resident-beneficiaries of Gawad Kalinga. They let you skip a tiring walk across Intramuros' extensive space. You can choose from a guided, curated tour lasting 2.5 hours for P1,200 or go on your own for P200 per hour.
Visit the slums of BASECO.
Just a few minutes away from Intramuros lies BASECO, Manila's biggest slum. Covering an area of 53 acres, the coastal compound is home to 48,000 residents living on the fringes of Manila Bay.
BASECO is much like any other Filipino community consisting of houses, schools, sari-sari-stores, a chapel, a police station, and even an internet cafe and a library. Visitors will get to see how the community works and its residents live. The experience is facilitated by local NGO Smokey Slum Tours. The organization helps sustain the community by empowering its residents – many of whom serve as tour guides – in showing and sharing with the rest of the world a side they don't often see.
The walking tour takes about three hours. All proceeds from tours go to community building efforts.
Visit the graves of Jose Rizal and the 3 martyr priests.
People know Paco Park and Cemetery as an old cemetery, but not many know that this is actually where the remains of national hero Jose Rizal were first buried. After his execution, his family had his grave marked "RPJ" – the initials of his name spelled backwards. Though his remains have been relocated, the grave stands to this day.
The three Filipino martyr priests, Gomez, Burgos, and Zamora – collectively known as Gomburza – are also buried in previously unmarked graves.