If your knowledge of Sarangani is limited to its famed "Fighting Congressman / Senator" Manny Pacquiao, it is time to pay this intriguing place a visit soon. Below are the must-do things in this province which claims to be "Your Adventure".
Beach bumming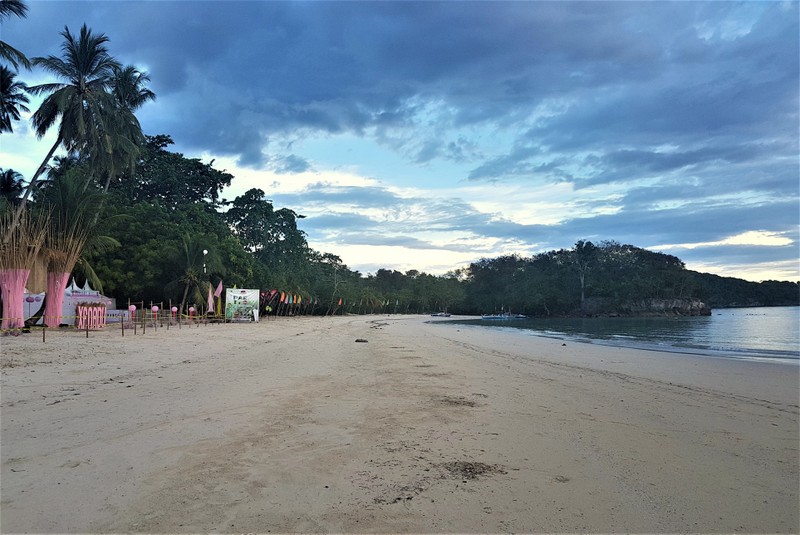 The body of water where the province was named is a 226-km coastline hugging Sarangani's entirety. This means that there is an infinity of beaches all over. Gumasa Beach in Glan is considered as Mindanao's version of Boracay, with its powdery white sand. Its shores sizzle during the Sarangani Bay Festival in May, the biggest potpourri of entertainment, wellness, sports and environmental events. Tuka Marine Park in Kiamba is known for its marine sanctuary ideal for snorkeling and freediving. Pacman Resort in Maasim offers pedal boats, kayaks, helmet diving, and various aquasports.
How to get there: From General Santos, take a van or cab to KCC Mall, where Glan-bound vans can be found. Take the van and alight at the Alegado Terminal in Glan. Take a tricycle to Gumasa Beach. It would be wise to get your tricycle driver's contact number for your return trip as tricycles are rather infrequent.

Cultural immersion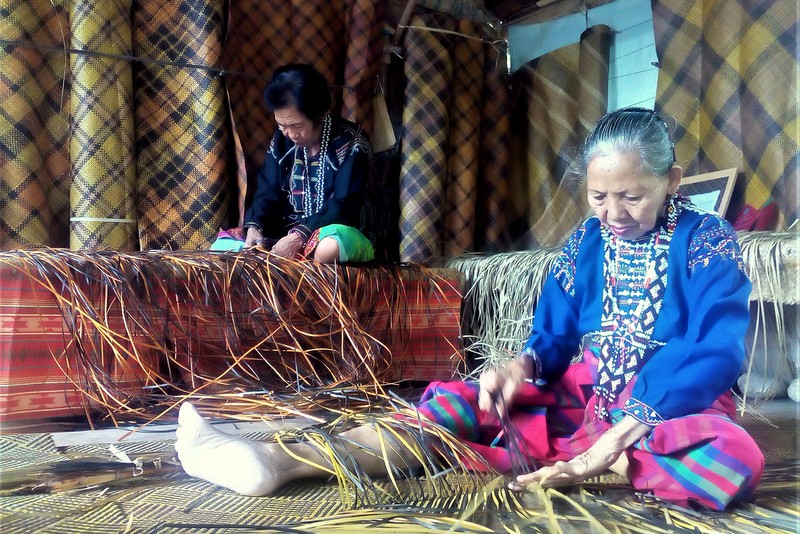 Indigenous culture is one of Sarangani's distinguishing marks, and you can immerse in this experience at Lamlifew Village Museum in Malungon, is a repository for Blaan ethnic heritage, organic farming, and weaving of the elegant mabal tabih. Gawad Manlilikha ng Bayan (Gamaba) Bai Estelita Bantilan's place showcases handwoven igem Blaan mat in upland Malapatan. The town is also noted for Maguindanaon malong and inaul fabrics using traditional handlooms at the Balungis weaving center.
How to get there: You may take a minibus or jeepney in General Santos, then a tricycle or habal to the village. The village is open from 8 am to 5 pm. Please get in touch first with Laarnie Lumbos Espra (+63-998-537-9513) or Maribeth Ditan (+63-975-486-3996).
Scuba diving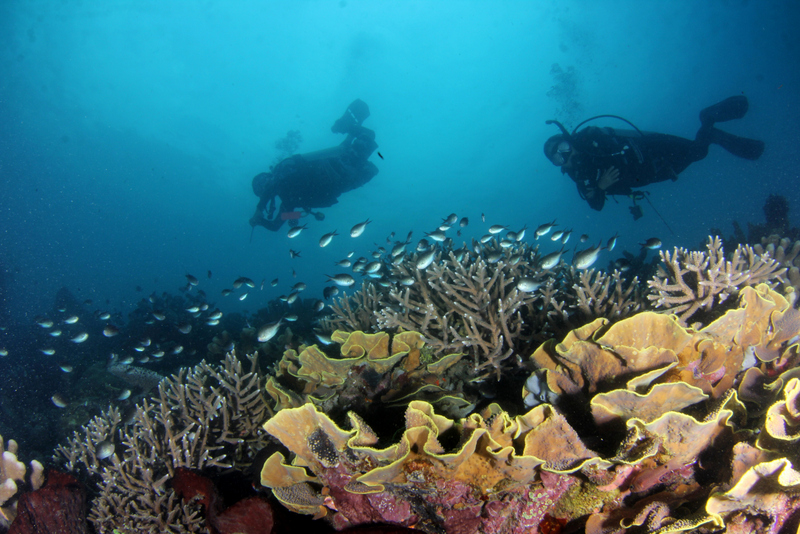 Explore Sarangani Bay's lush underwater world located just off Lemlunay Resort. Dubbed Tinoto Wall, the dive site boasts of a variety of hard and soft corals, nudibranchs, sponges, groupers, snappers, Napoleon Wrasse, and a host of other aquatic creatures.
How to get to Lemlunay Resort : Maasim is accessible via Davao or Gen San. It is more or less two hours from Davao. From Gen San, you may take a van at KCC Mall.
Paragliding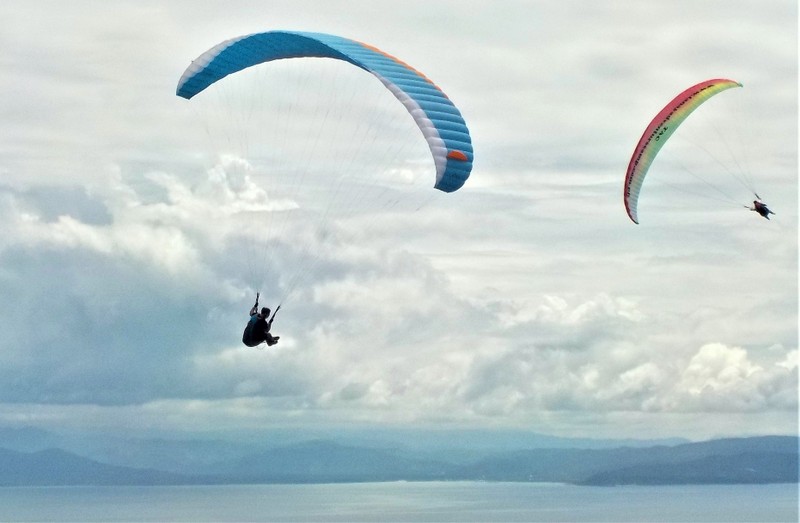 Take adventure to a higher level, quite literally, and try paragliding at Maasim's mountaintop, which is among the best sites because of its good wind conditions the whole-year round. The flysite at the SAFI Ranch has a modest accommodation and dining facility.
Frolic in cold water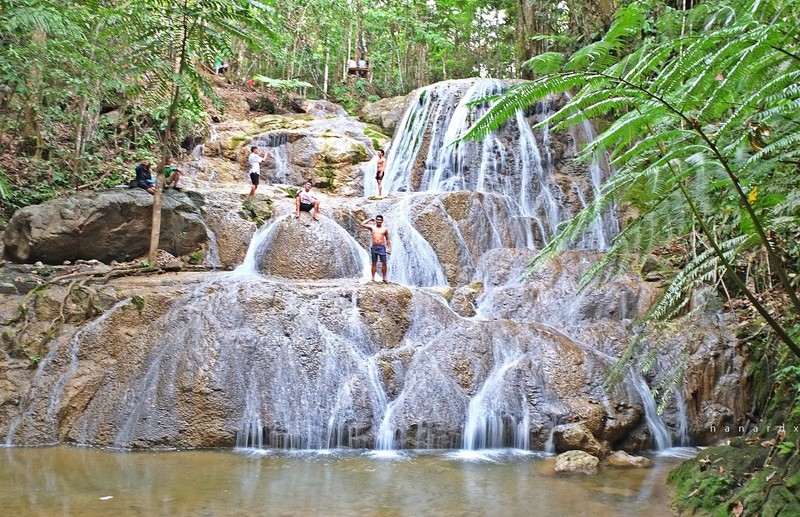 Soak in the icy water of the multi-tiered Kawil falls in upland Kiamba or Mlangen (or Kamlayaman) Falls in Maitum, or get an exciting white water 2-km tube ride in Maitum.
How to get to General Santos City
Fly to General Santos City, and from there, you can start your trip via UV Express, bus or rented van. The interior attractions can be reached by habal-habal or single motorcycle. For ease of travel, cluster the attractions into the Malungon-Alabel-Malapatan-Glan and the Maasim-Kiamba-Maitum. You can hire a DOT-accredited tour operator Go Sarangani Travel (www.gosaranganitravel.com) for ease of travel.