Bacolod, nicknamed the City of Smiles, is one of those cities that you can visit almost any time of the year. It is known for its sweet and delicious food and warm and welcoming people. If you're just visiting Bacolod, justifying a food trip to Bacolod for the third time or even a Bacolod native who's looking to indulge their taste buds in something a little different, read on because this list is for you!
1. Coffee Culture Roastery
When in Bacolod, you don't have to go far for freshly roasted artisan coffee. On Alijis Road, you'll find a quaint coffee shop that's passionate about artisan coffee and great ambiance.It offers a lot of choices for coffee drinkers, from espressos to teas and frappes. They also have imported coffee beans from Vietnam, Singapore, and other countries! Although Coffee Culture has a wide range of imported coffee beans, it sources most of its beans from local farmers, and each cup means supporting local farmers. Whether you're a coffee connoisseur or just someone who's craving to a hot cup of Joe and sandwich while hanging out with friends, Coffee Culture is the place won't disappoint.
The Essentials
Business Name: Coffee Culture Roastery
Address: Lot 5, Block 15 Greenplains subdivision, Alijis Road, Bacolod City, Negros Occidental, 6100 Near 7-11
Contact number: 0949-507-5359/0920-900-3662
Operating hours: Open from 9 AM to 7 PM from Monday to Saturday
Google Maps link: https://goo.gl/maps/SHyXagSMKGAuFwkLA
2. Das Bürgery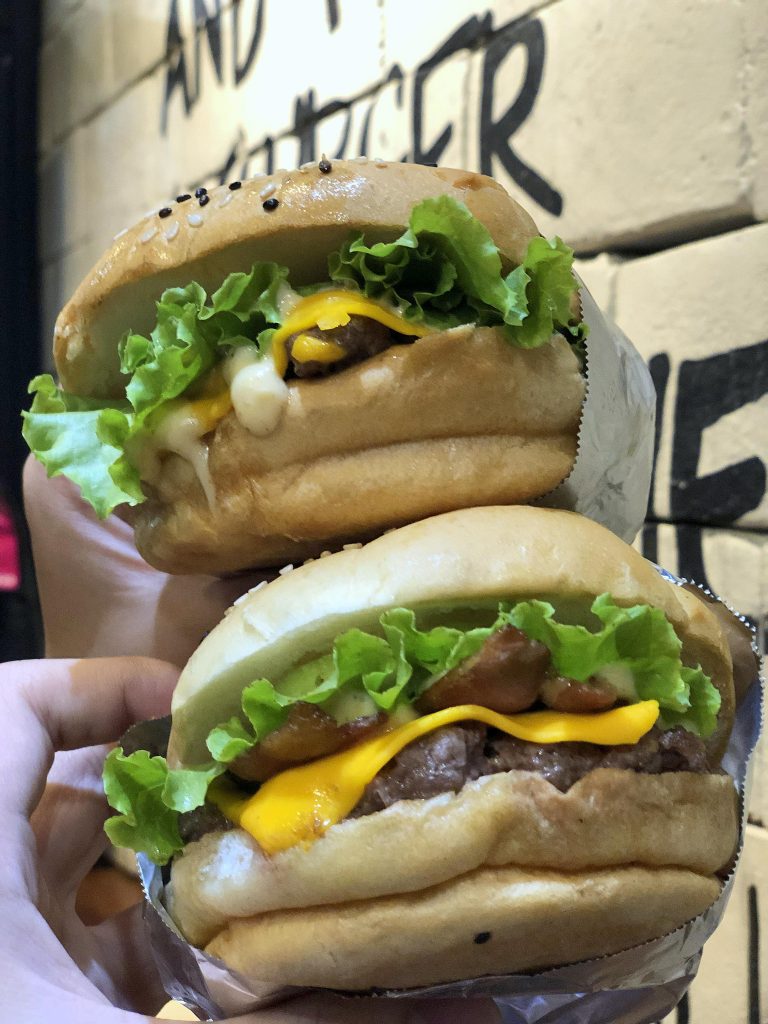 Craving for something a bit different from fastfood burgers? Check out Das Bürgery, a well-known burger joint in Mandalagan. This resto serves burgers with patty made from imported US meat. Filling and served with bacon and creamy sauce, the burgers are well worth the price.
For dessert, try their ice cream. It comes in different flavors, such as strawberry cheesecake and peanut butter ice cream. They also have a second branch in Ayala Malls Capitol.
The Essentials
3. Alice's Recipes
Located from across Metrodome, near Gaisano City Mall, Alice's Recipes is a cozy little restaurant that serves classic Filipino rice meals done simply yet perfectly. Some of the meals come with an interesting twist. Meal portions are very generous, and are enough to satisfy those with a big appetite. If you're looking for casual and delicious comfort food to satisfy your hunger, just head on down to Alice's Recipes.
The Essentials