Nothing beats sitting down with friends over beers after a hard week (or a hard month). While you can easily grab a bucket of beer from many restaurants, there are a number of pubs and brew houses around the metro that specialize in quality locally brewed craft beers. These homegrown microbreweries infuse local flavors and creativity to their signature brews.
If you're looking for places to meet up with friends over drinks, here are some drinking dens in the metro for your consideration.
Pierre's Craft Beer & Liquor Cellar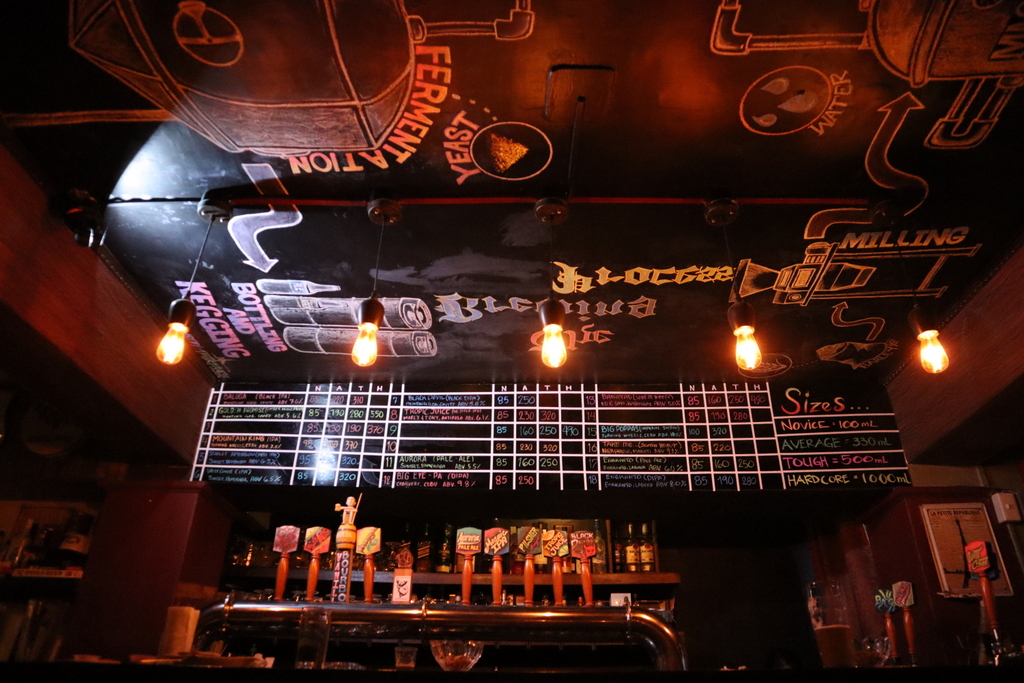 If you're a resident of Quezon City, Pierre's Craft Beer & Liquor Cellar is your friendly neighborhood bar. This cozy den hidden in a basement of a building on the corner of Tomas Morato and E. Rodriguez serves top quality craft beers, craft cocktails and liquors at a reasonable price.
Pierre's Cellar serves a range of rotating brews on tap from different home brewers and microbrewers including Munting Ilog from Cavite, Bulul Brewery from Pampanga, Crows Craft from Alabang, The Hideout from Quezon City and Ed & Son from Batangas, to name a few.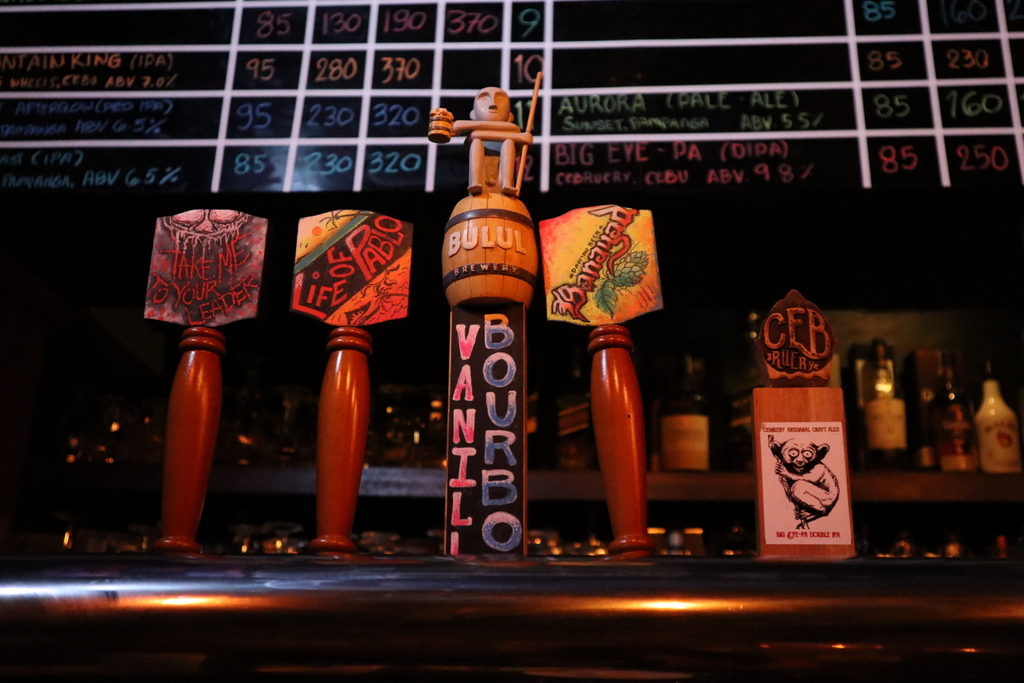 Guests can order food from nearby restaurants or bring their own beer chow and chips for easy snacking without any corkage fees. You can also buy a good selection of bottles of international craft beer to drink in the pub or for takeout here. The dark interiors and limited seating make this a great hideaway for romantic dates, meet-ups with small groups of friends, and solo drinking sessions.
The Essentials
Elias Wicked Ales & Spirits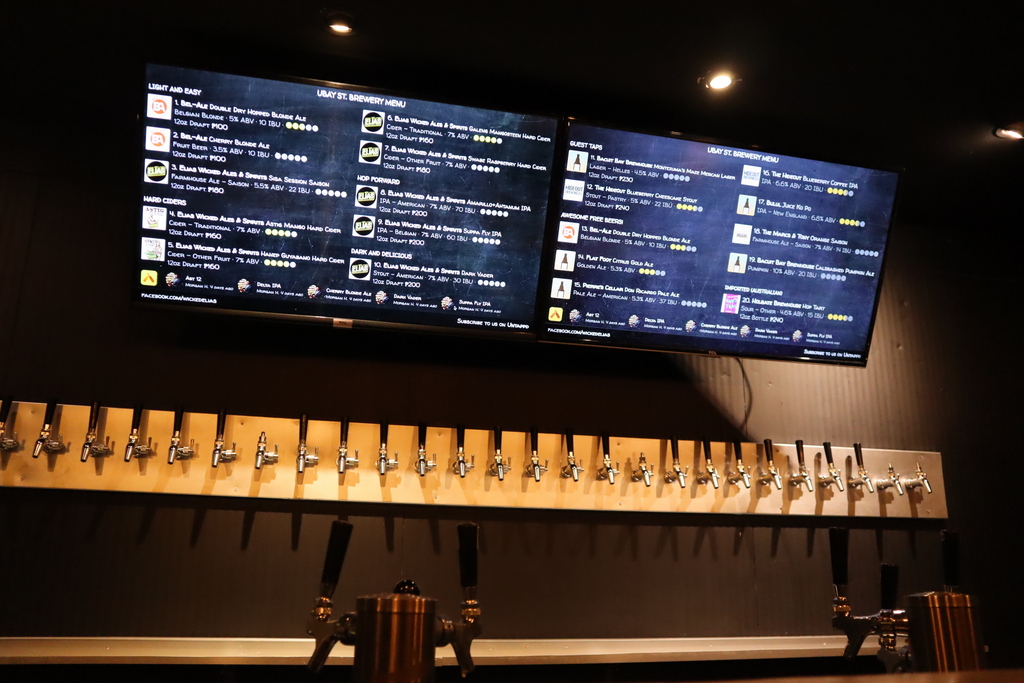 For those new to the craft beer scene and want to sample lots of choices of different beer styles all in one place,Elias Wicked Ales & Spirits is a brewery worth hunting down.
Located in the side-streets of Banawe in Quezon City, Elias offers a tap wall of 30 styles of amazing local beers and ciders including Guyabano and Mango Ciders.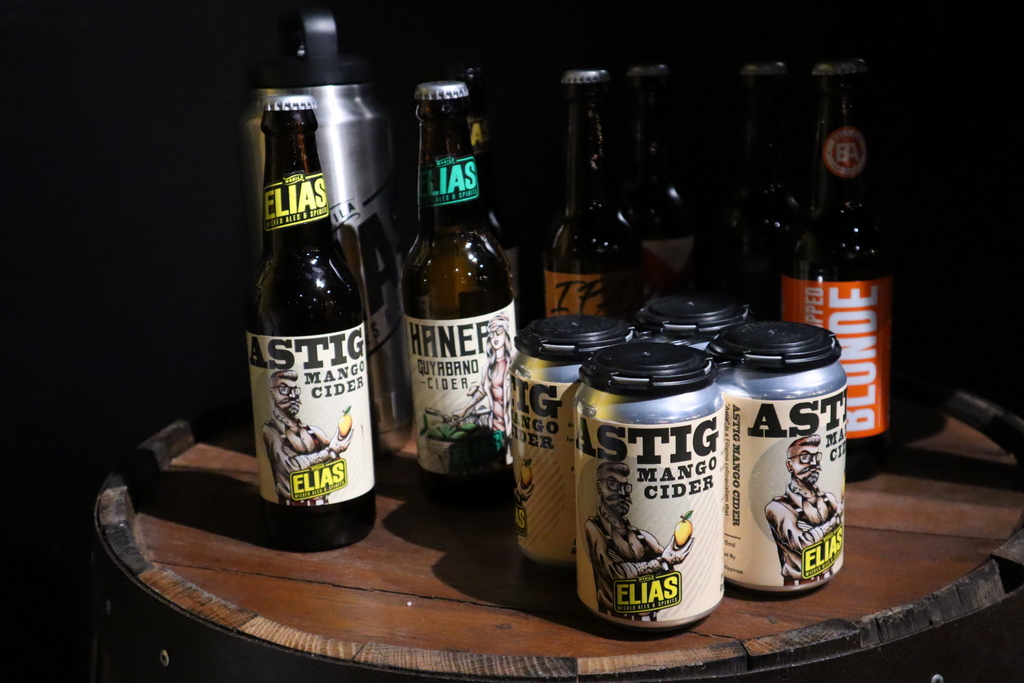 Since they also run a restaurant, guests can order appetizers, pub-style burgers and small plates and full meals to pair along with their drinks. Try out their offerings like Mushroom Tempura, Prawns in Aligue Sauce, Laing Lumpia and lots more along with your beer or cider sampler. With its large floor space, this brewery can accommodate large family gatherings, reunions, events and parties.
The Essentials
Nipa Brew Taproom & Brewhouse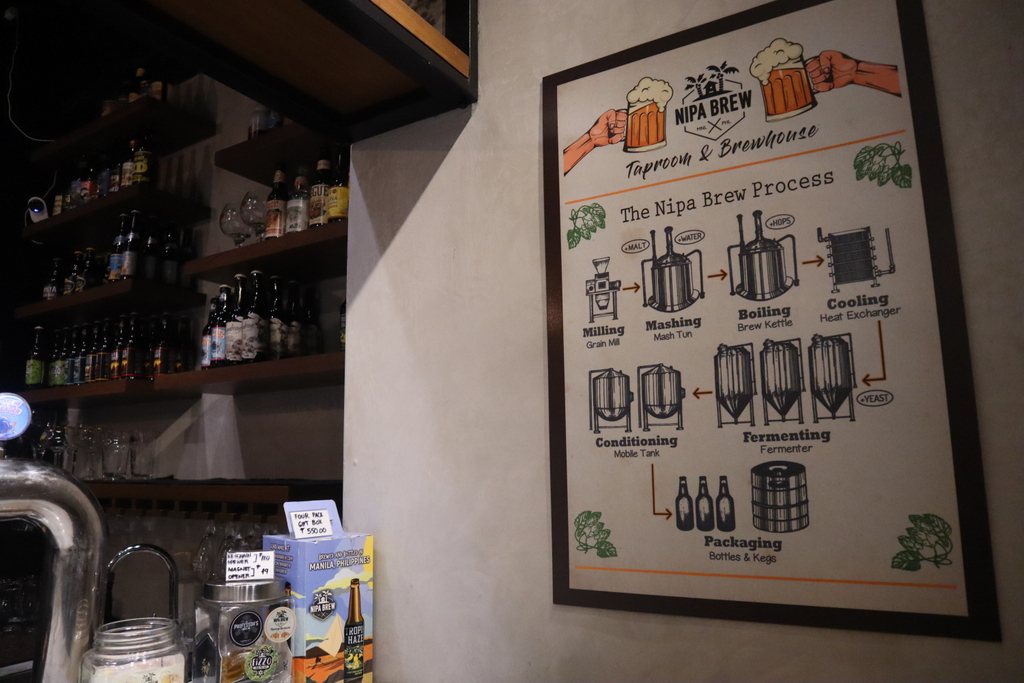 For those based in Makati, Nipa Brew Tap Room & Brewhouse is a fun and friendly bar where you can enjoy a craft beer adventure. Nipa Brew serves introductory craft beers brewed with new flavors to fit different beer styles on tap as well as experimental and seasonal beers from partner brewers like The Professor's Brew.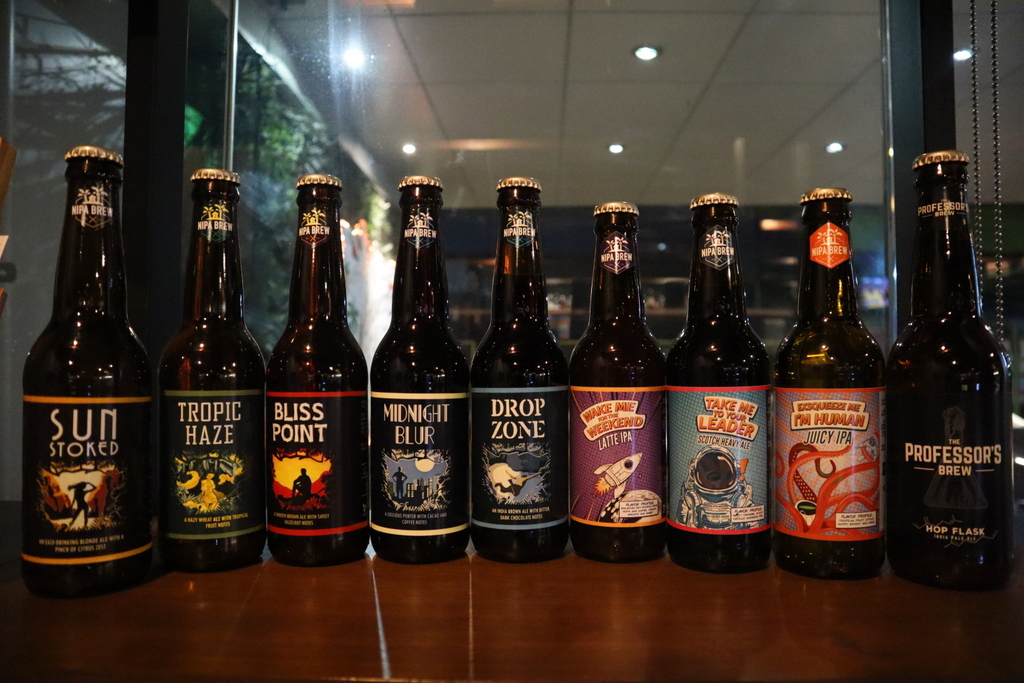 With all the geeky touches, friendly vibe, events like trivia quiz nights and vegan-friendly bar chow, Nipa Brew is a great place for meet-ups and get-togethers with drinking buddies and casual after-work hangouts with office mates.
The Essentials
The Perfect Pint: Craft Beer + Fine Food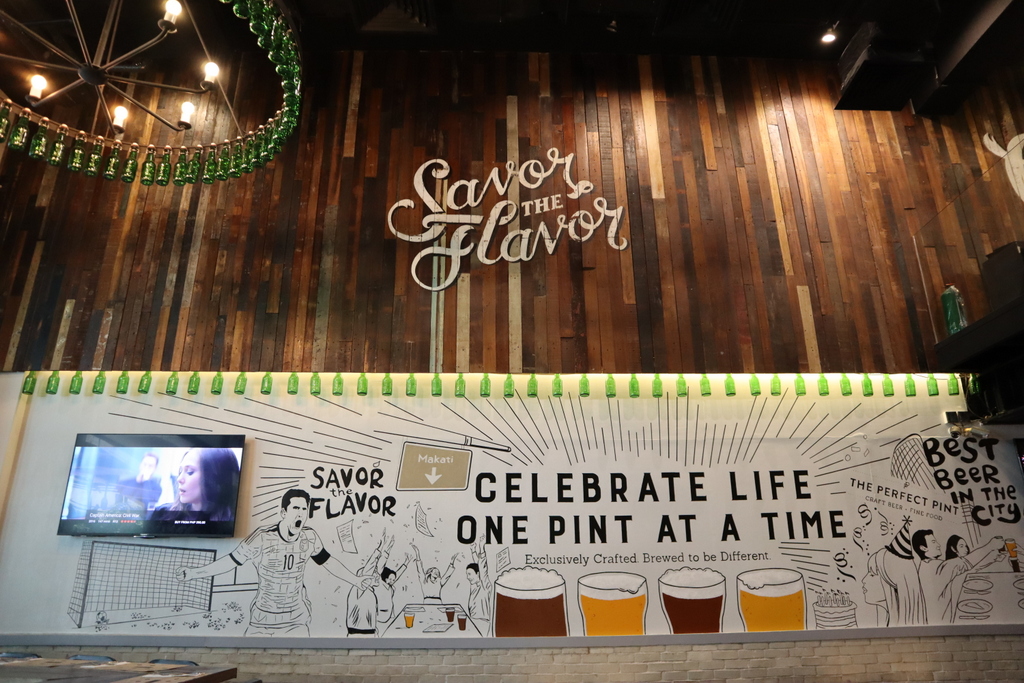 For those planning to dine out with the whole famil, The Perfect Pint is a good place to enjoy good brews and food at the same time. This mall-based restaurant in Greenbelt 2 in Makati serves a wide range of home brewed and bottled beers which you can enjoy along with their suggested food pairings. Order a sampler to try out the different beer styles.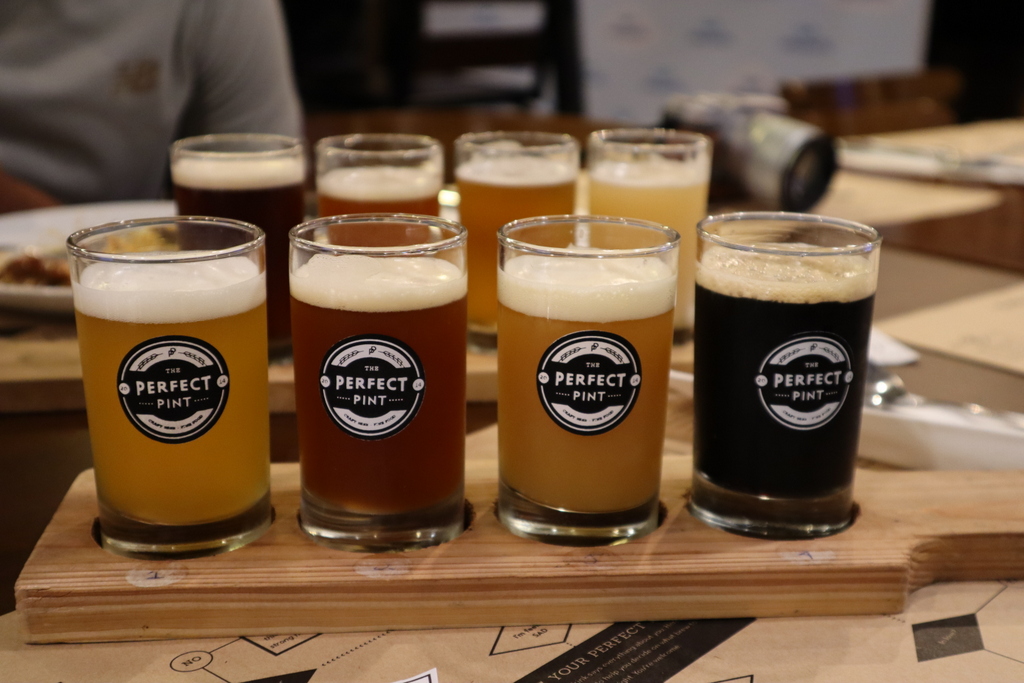 The Perfect Pint also serves wines, spirits and cocktails along with the wide variety of food that even non-beer drinkers can appreciate.
The Essentials