Want to climb a mountain with your kids? These beginner-friendly mountains are the perfect places to get started!
Mt. Pinatubo – Capas, Tarlac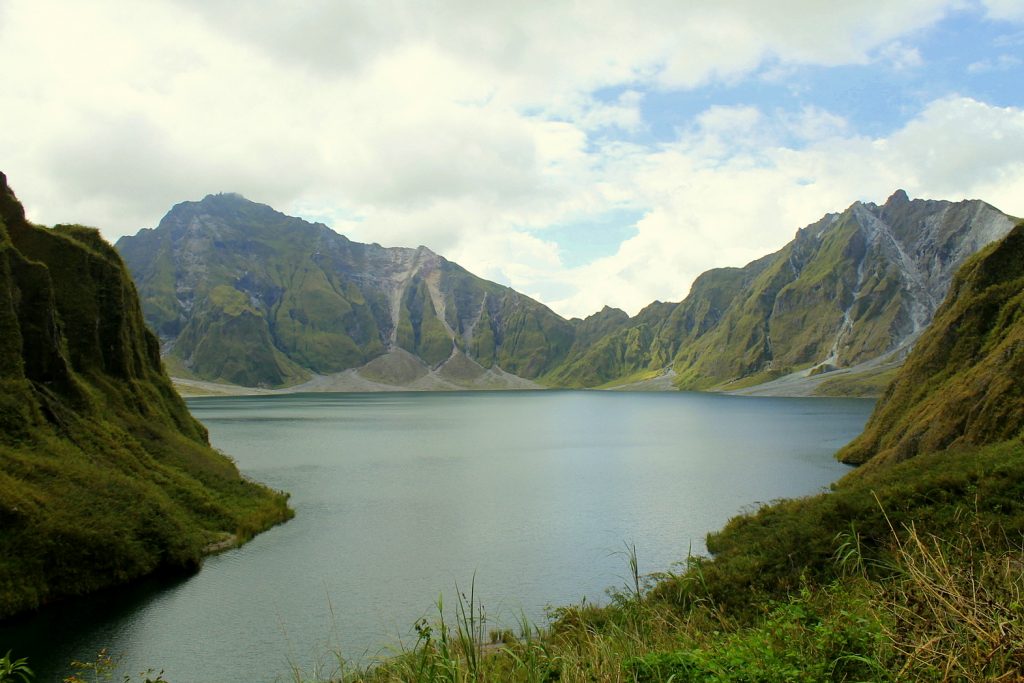 This active stratovolcano is perhaps the most popular in Central Luzon, thanks to its otherworldly landscape. Mt. Pinatubo has several trails, all culminating at the crater lake which is located at around 1,486 meters above sea level. The easiest one is the Sta. Juliana trail via Capas, which passes through rugged albeit almost flat terrain filled with lahar and some sulphuric streams. This trail can be completed with kids in about 2 to 2.5 hours.
How to get there: Take a bus to the Capas junction in Tarlac from Cubao or Pasay. Take a tricycle from the junction to Sta. Juliana Tourism office. The tourism office will arrange the 4×4 ride (1 hour) to the jumpoff point for you. Note though that the 4×4 ride fits 5 and costs P3,500. For a hassle-free hike, you can book one of many packaged tours from Manila offered by travel agencies. Rates for an all-inclusive tours (with 4×4 ride) averages from P2,000 to P3,000 per person.

Osmena Peak – Cebu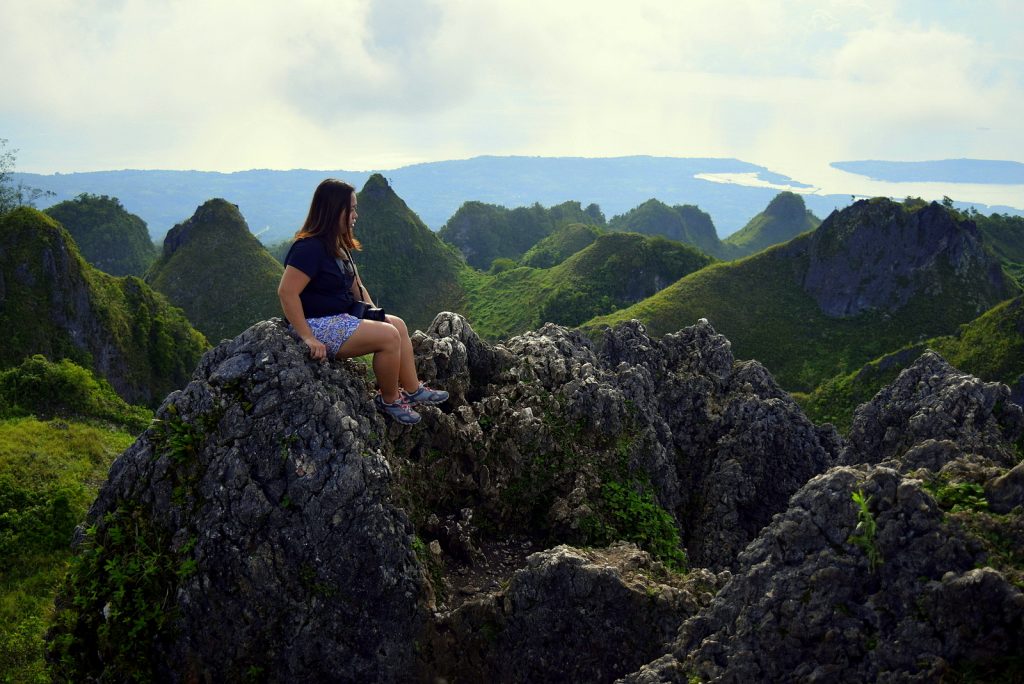 For hikers going to south Cebu, a hike to Osmena Peak is often included in the itinerary. Accessible via Dalaguete about two hours from Cebu City – Osmena Peak sits alongside several small, craggy, rocky peaks in the Mantalongon Mountain Range. Although the peak towers at 1,013 meters, the hike can be completed in just 15 to 30 minutes (depending on pace), if you choose to take a habal-habal from Dalaguete to the main jumpoff point.

How to get there: In Cebu City's South bus terminal, take a bus going to Santander or Oslob. Tell the conductor to drop you off at Dalaguete. In Dalaguete, habal-habal/ motorcycle drivers are available on the streets to take you to the jumpoff point.
Mt. Manalmon – Bulacan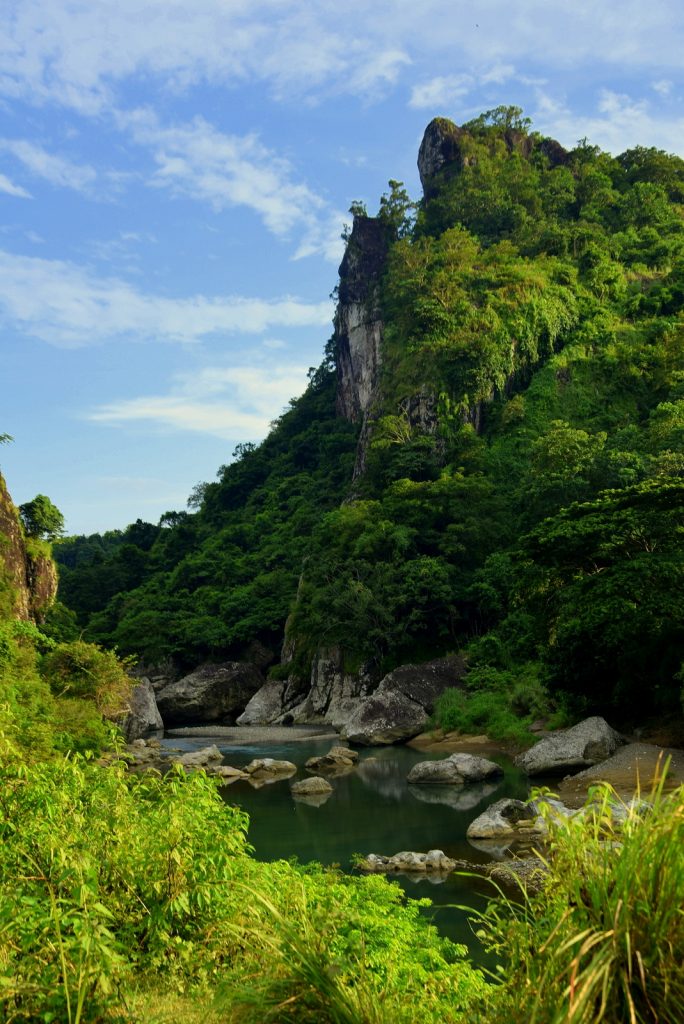 At 196 masl, Mt. Manalmon takes only about one to 1.5 hours to trek. To get to the summit, you will have to pass through a cave, cross a river, and cross a monkey bridge (optional) – quite the adventure, if you ask us.
The summit offers a panoramic view of Biak na Bato National Park, Mt. Gola, and distant Mt. Arayat.
How to get there: From Cubao or the Sta. Rita Exit at Bulacan, board a bus going San Miguel, Bulacan. Baliwag buses to Gapan, Nueva Ecija also pass by San Miguel. Tell the conductor to drop you off at the tricycle terminal in Kamias, the one going to Sibul. Hire a tricycle to take you to the jumpoff point in Madlum. Registration area is located there.
Mt. Bandilaan – Siquijor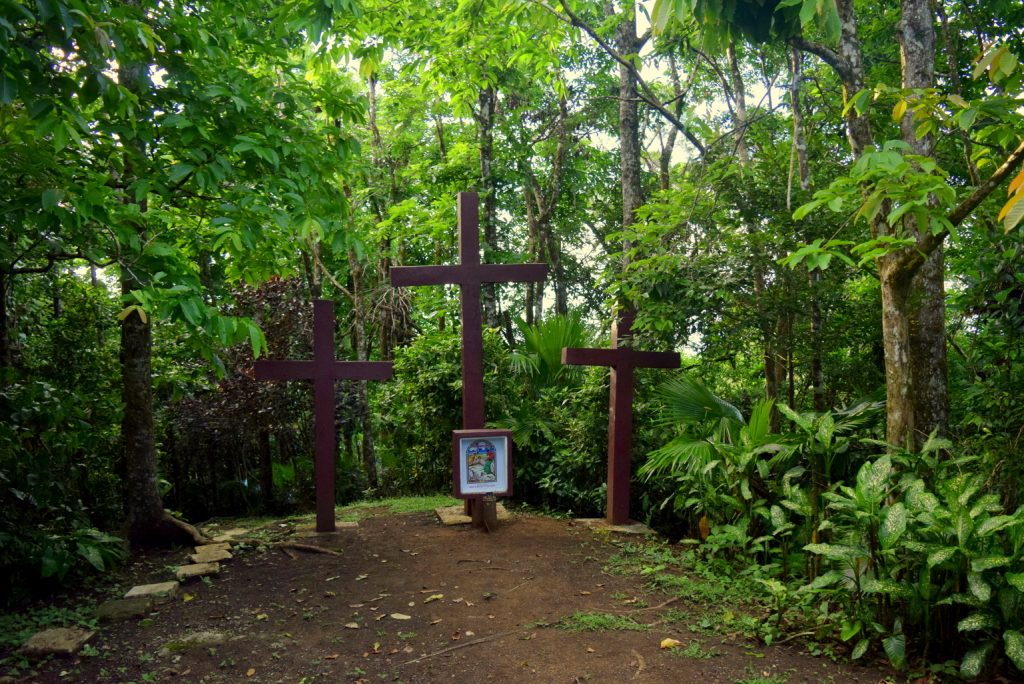 This 632-meter high mountain is the highest peak in Siquijor. This is where shamans get herbs and leaves for their healing oils and potions. It's a popular pilgrimage site during Holy Week that features 14 Stations of the Cross, and three crosses at the summit. Since the path is fully cemented, you can take a car, a motorcycle, or tricycle all the way to the peak, which brings down the walking time to just 10 minutes.
How to get there: There are only two ways to get here: One is to hire a tricycle to take you there (might be costly) or to rent a motorcycle in Siquijor. Make your way to Bandilaan. Some also call it Mt. Malabajoc.
Mt. Anggas -Misamis Oriental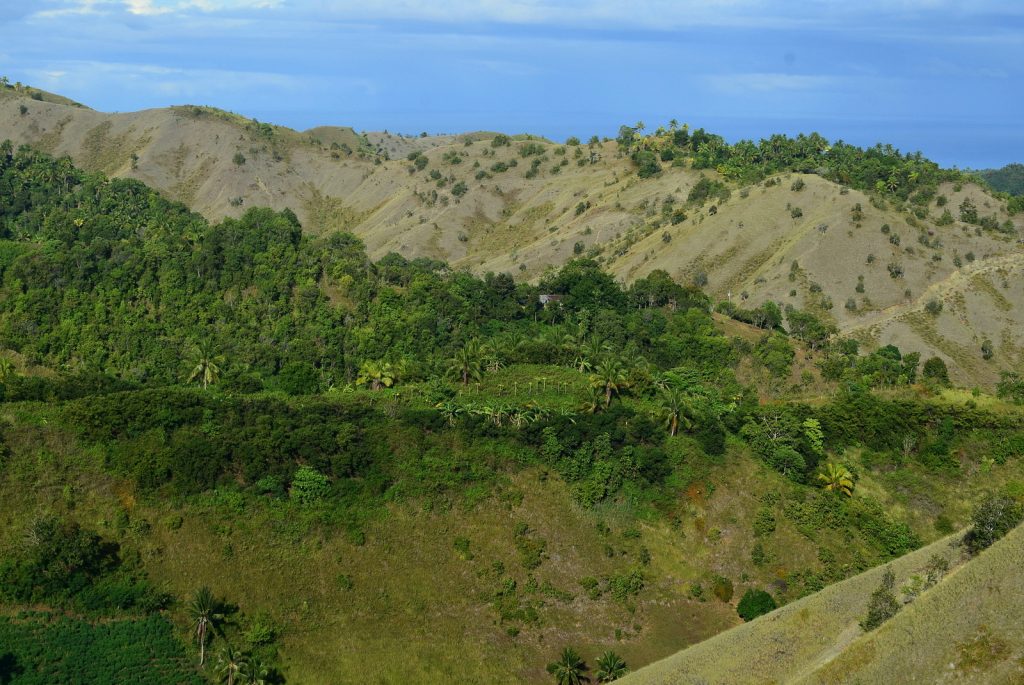 Beautiful ridges characterize this mineral-rich mountain in Gitagum, Misamis Oriental. There are plenty of trails in Mt. Anggas, all overlooking the mighty mountains of Mindanao, including Kitanglad, D2, and more. The best one for kids would be the trail that takes hikers from a beautiful campsite called "Nyor's Playground", to a two-hour hike to Abaga Falls. Day hikes and overnight camping are offered by Nyor's Mountaineering Group.
How to get there: Make your way to Laguindingan Market. From there, commission a habal-habal to Sitio Sikiton. Hire a guide at the barangay hall.
If you want a more hassle-free hike, book it with Nyor's. After arriving in Laguindingan AIrport in Misamis Oriental, you simply take a van to the integrated bus terminal. Nyor's will pick you up and drop you off at the terminal. A day hike with Nyor's is only P600 inclusive of guideship, transpo to and from the mountain, and side trip to Abaga Falls.