Is experiencing the island village life one of your travel goals? If it is and you want to tick it off your list but still want to have a semblance of comfort and convenience, try glamping at Dakila Cabins in Sibaltan, El Nido. Here are some of the things you can expect when you stay there.
Cool native accommodations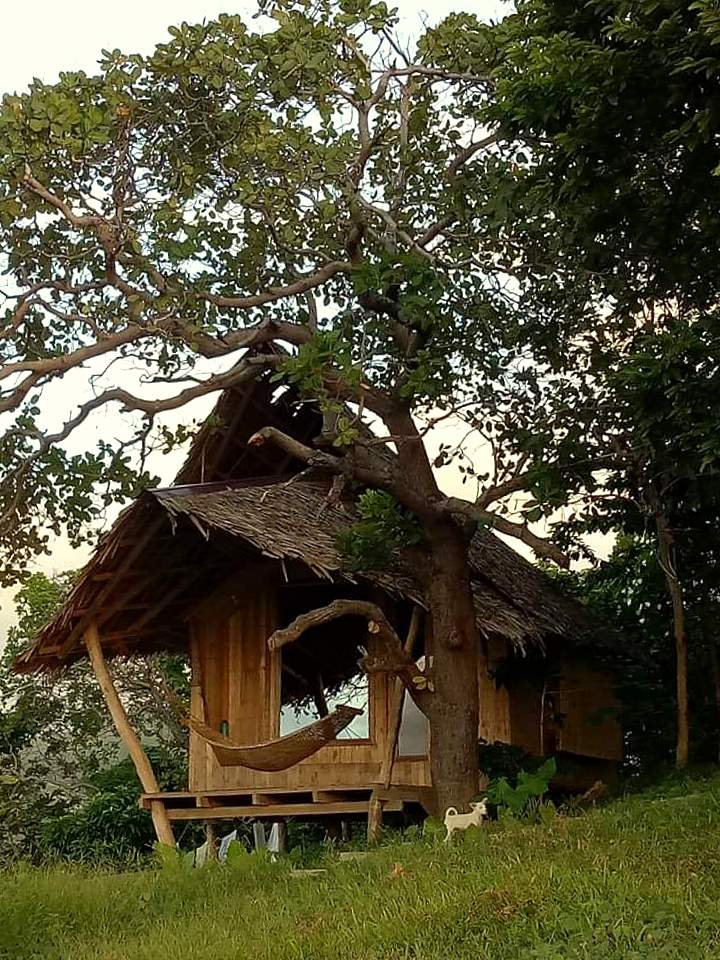 Complete with a lounger and hammock, the Philippine nipa hut is given a chic look at Dakila Cabins. There are cabins that face the sea, and huts with mountain views.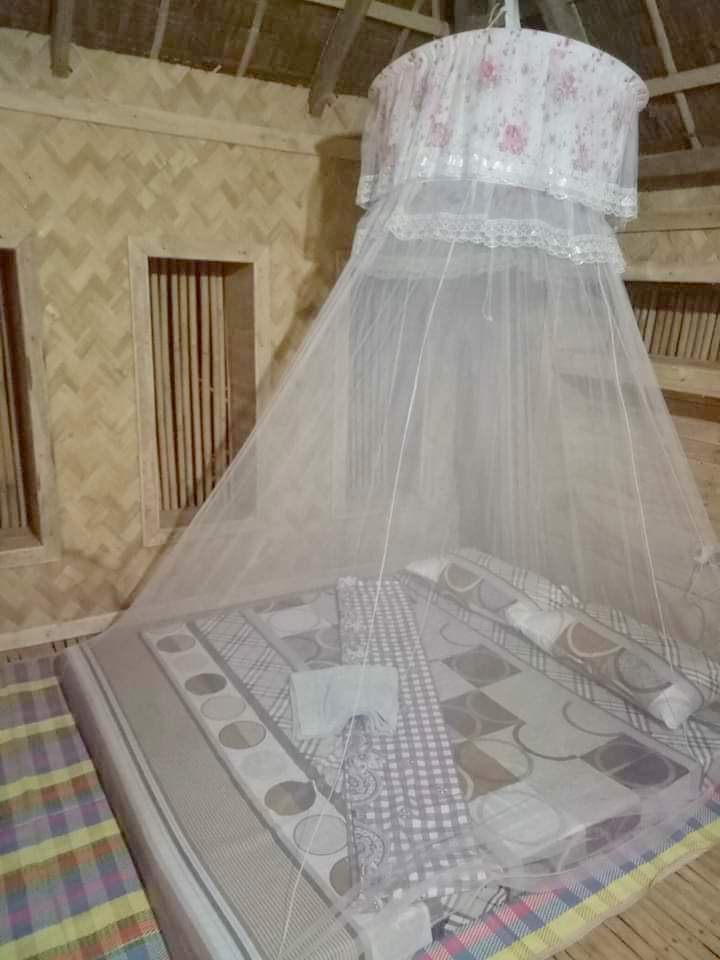 While electricity is limited (available only from 6 pm to 11 pm and during the day if necessary) and there's no air conditioning, the rooms are airy and mosquito nets are available to protect you from insect bites.
Outdoor shower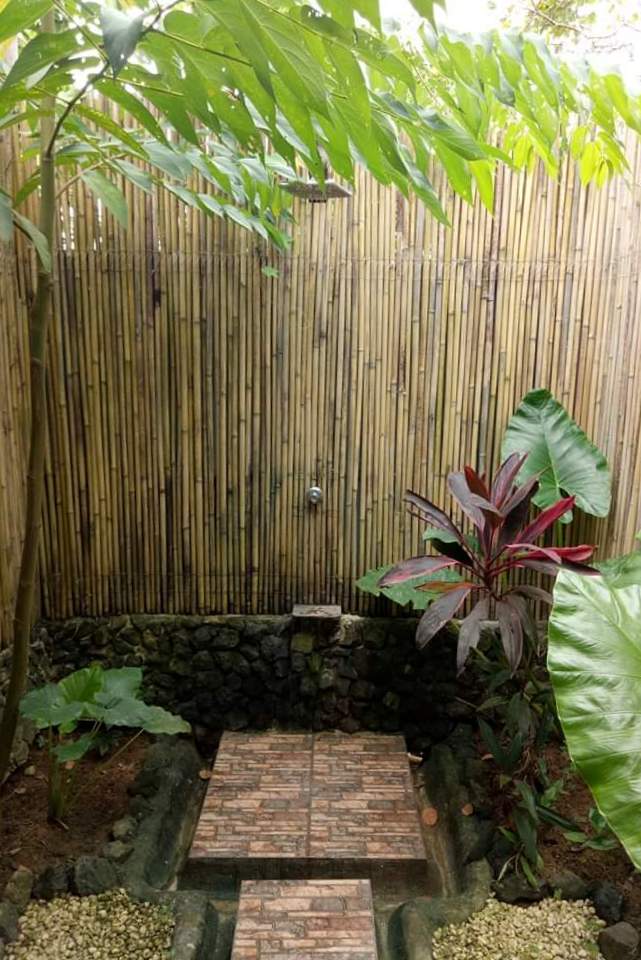 What's not to like about a beautifully landscaped shower with a jungle vibe? Taking a shower while being surrounded by nature and directly under the sky is a refreshing experience.
Note that showers and bathrooms are shared and you may need to bring a flashlight when using it at night.
Close to nature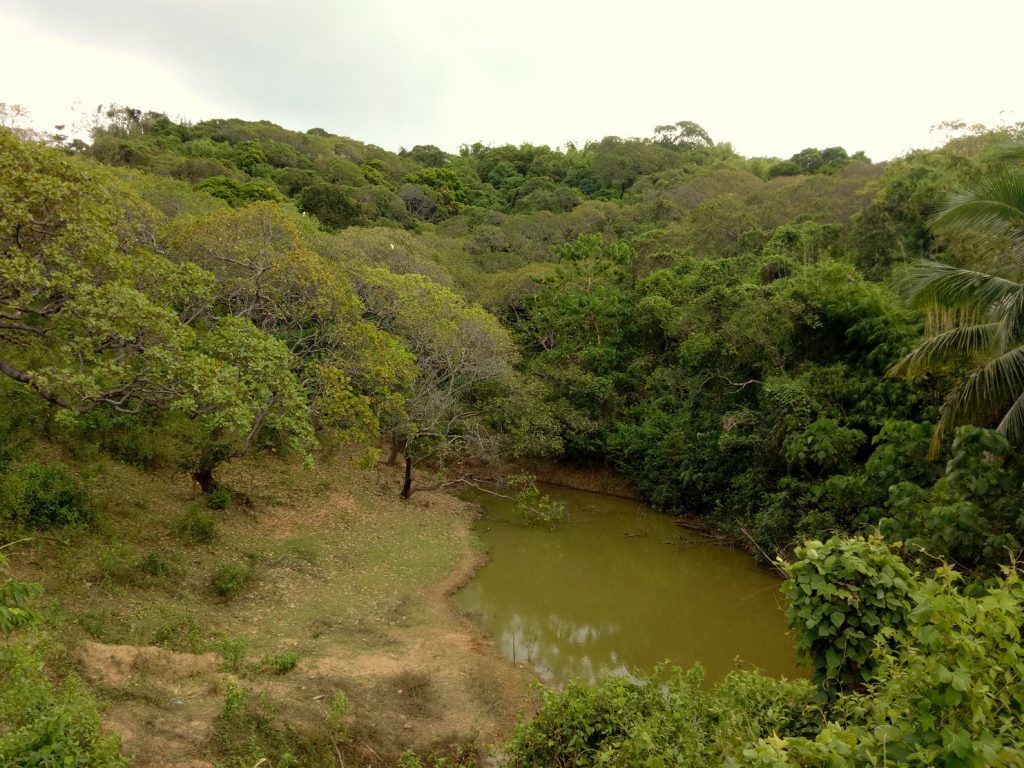 Enjoy a glorious ocean view atop a hill while breathing in fresh air. Greet the sunrise from your hammock or the viewing deck. You can also feast your eyes on the greens that surround the restobar while having a meal or a drink. The different sounds of nature, from the waves to insects, to foliage rustling, can help you recharge too. And if you fancy stargazing, Dakila Cabins is the best place to do it!
A variety of activities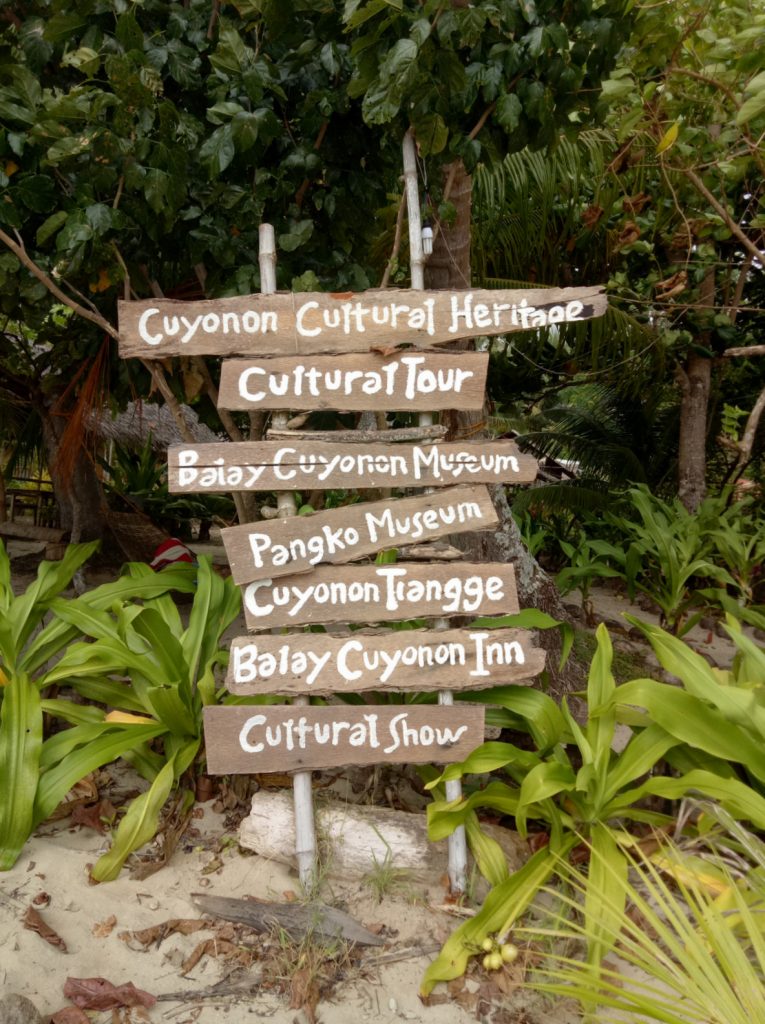 Should you want to go island hopping in Sibaltan, you can easily arrange a tour with Dakila Cabins. The tour can take you to the best beaches and snorkeling spots in Sibaltan for P1,500 per person, inclusive of lunch, water, and 2 additional drinks of your choice. They also offer kayaking through Tapik Beach Park.
Outstanding hospitality

Upon arrival, you'll be welcomed with a refreshing drink in the restobar. They also serve good food. Just order your meal ahead of time. Your food can even be sent straight to your hut if you wish.
They're located uphill and it can be difficult to climb up. Inform Dakila Cabins of your estimated time of arrival, so someone can help you carry your luggage.
How to Go to Dakila Cabins from El Nido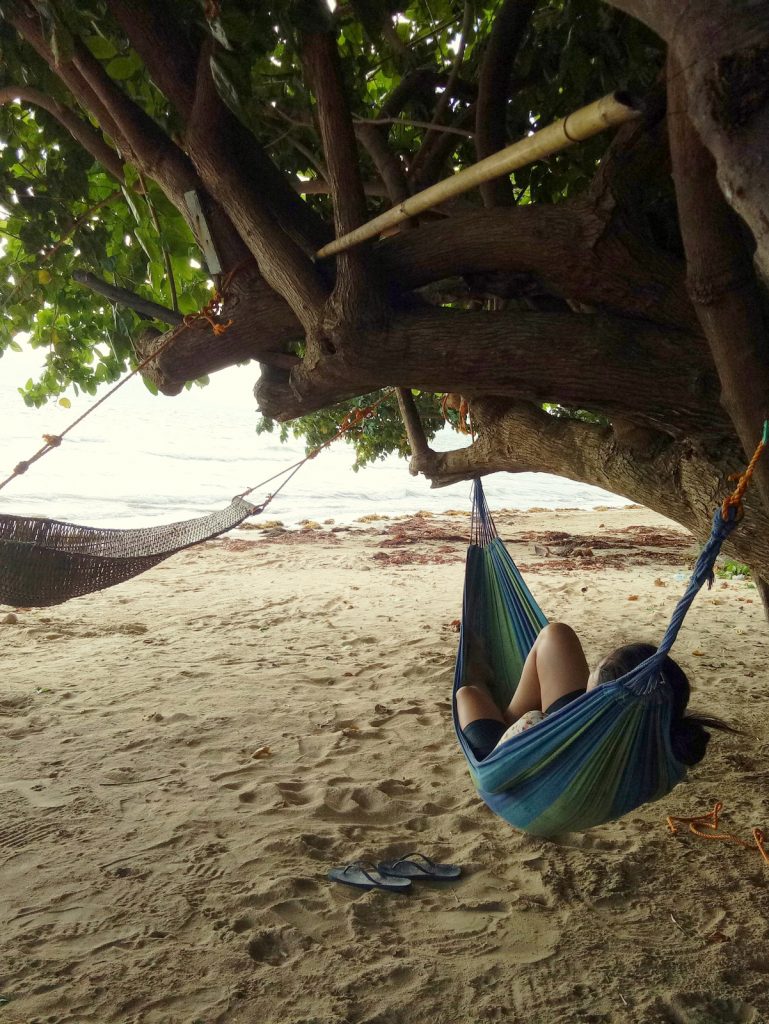 Ask Dakila Cabins to arrange a trip for you. They will communicate with Katar, the only transport company that goes to Sibaltan daily. You will be asked to wait in Bulalo Plaza, along El Nido Highway. To be sure that you won't be left behind, ask for the driver's contact number. Travel time is an hour or more, depending on the stops of other passengers. Fare is P150 per person.
The travel to Sibaltan is an adventure in itself. The road going there is long and bumpy, but it will be worth it, especially if you catch the sunset. You might get to see secluded spots, too, since passengers are sent door to door. Who knows? You might even have a surprise visit to Nacpan Beach along the way!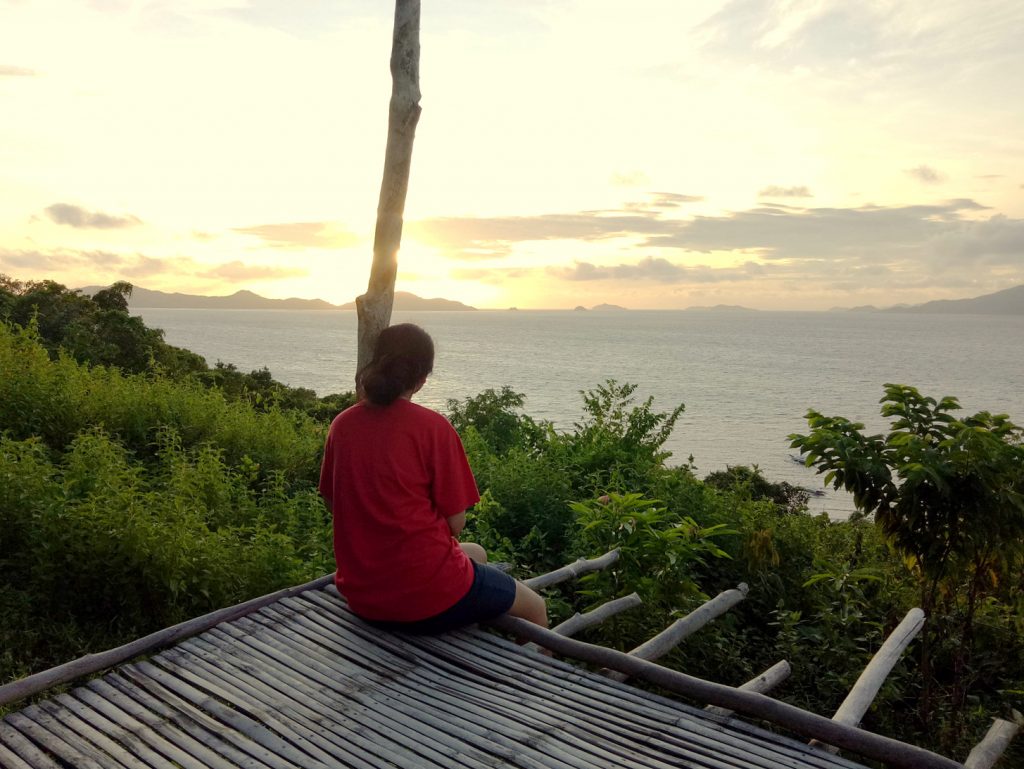 If you want a more convenient trip to Sibaltan, hire an entire van from El Nido for P1,800. You can be picked up at your chosen pickup point and time.
You can also go to Dakila Cabins by motorbike, tricycle, or car. Follow the highway north of El Nido. When you reach Sibaltan, drive for another 1 kilometer. Dakila Cabins is on the left side of the road.
The Essentials