Adventure seekers looking for stunning sceneries and a challenging hike usually head north to the Cordilleras. The mountainous region is blessed with beautiful landscapes and scenic trails – many beginner-friendly – that make for a fun holiday or weekend excursion.
If you're planning to hike, here are some must-hike easy mountains you can check out.
Mt. Ulap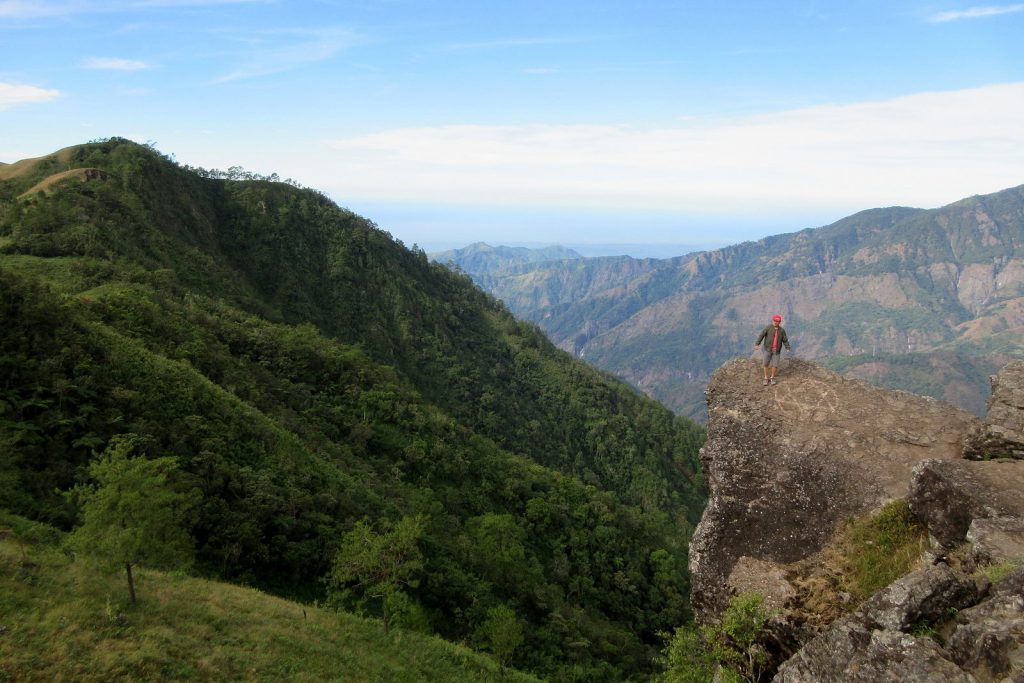 Mt. Ulap gained popularity because of its sea of clouds and verdant, rolling hills. Soak in the views, breathe in the cool, fresh air, and enjoy your trip. The trail is manageable even for beginners, though the ascents and descents may prove to be challenging.
You may bring your own food and drinks to save money.
How to get there
Board a bus bound for Baguio. Fare is approximately P485 and may take up to six hours. From the city, hop on a jeep to Brgy. Ampucao via Philex. Fare is approximately P30-P50. Alternatively, you can hire a taxi for the return trip. Fare is negotiable. On the way back, get on a jeep from Sta. Fe to Bagui. Fare is roughly P50.
Fees: P100 per person, P400 guide fee, P800 overnight guide fee
Mt. Pulag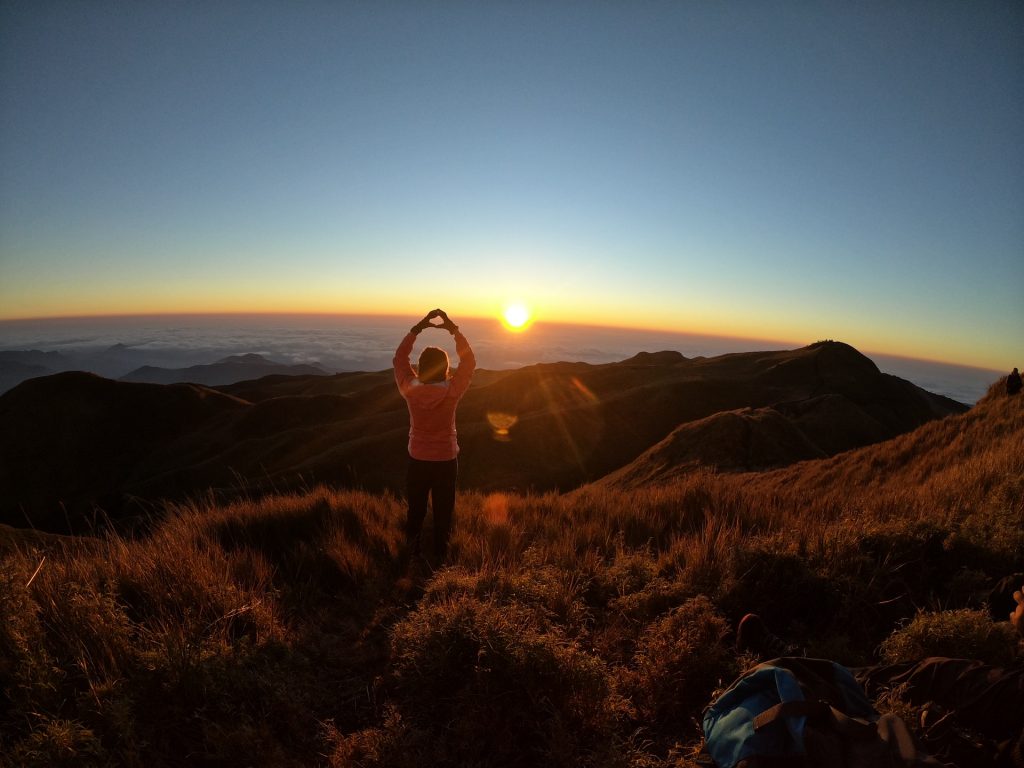 Mt. Pulag's stunning sunrise and sea of clouds are the main reason people make their way to the mountain. The most popular trail is via Ambangeg, which features gentle slopes and steady ascents and descents. It is also ideal for beginners and is a very scenic trail, boasting vast expanses of dwarf bamboo, pine trees, grasslands, and mossy forests.
How to get there
Board a Baguio-bound bus for around P450-P500. Most people travel in large groups to rent a monster jeep (P8,000 return trip rental) to go to the DENR office and ranger station for guide fees, registration , and other admin tasks.
However, you can go on your own by taking a Norton Trans Bus bound for Kabayan. Tell the driver you'll alight at DENR. From there, you can hire a habal-habal to the office and ranger station. You'll have to reserve a slot before your planned trip.
Contact info
Mt. Pulag National Park
09612499071
Fees: P120 guide fee, P175 registration, P150 environment and cultural heritage fee
Batad Rice Terraces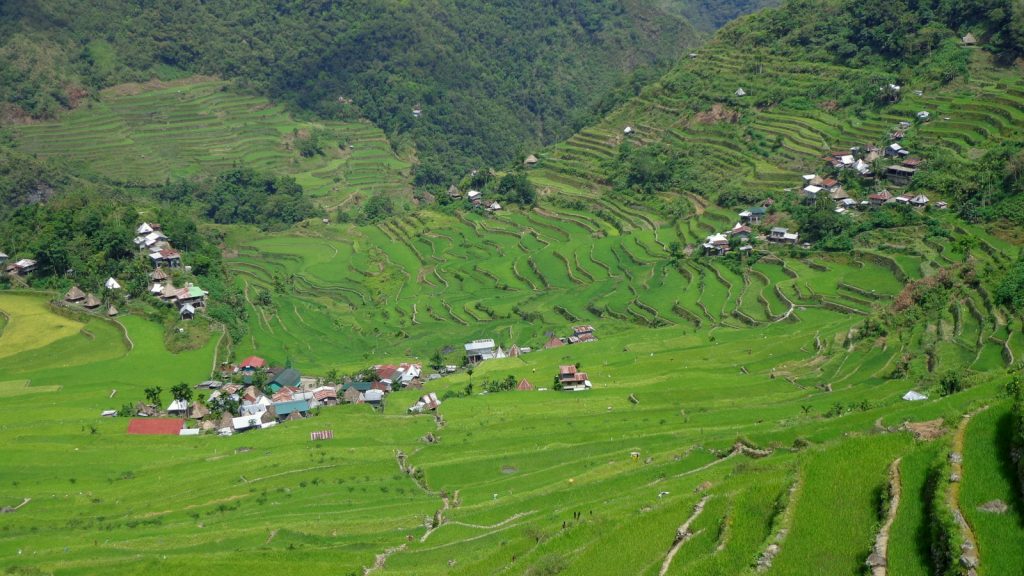 It takes effort to reach Batad, but it is truly worth it. The stunning rice terraces will make your jaw drop as you marvel at them from different viewpoints. The trail is a bit challengingm with steep ascents and descents in some sections, though still quite manageable for beginners. You can also visit a waterfall to revitalize and relax your body after a strenuous hike.
How to get there
Board an Ohayami bus bound for Banaue. Fare is around P450. Once in Banaue, look for the jeep terminal that goes to the saddle and jumpoff point to Batad. The jeep departs at 3:00 pm. Fare is around P150. Rent a jeep to reach the jumpoff point for P1,500 or a tricycle for around P500.
Contact info
09276493055 (Ohayami)
Fees: 1400 guide fee
Mt. Ampacao
After exploring Sumaguing Cave and visiting Sagada's other attractions, schedule a hike to Mt. Ampacao. The mountain features scenic views of rice terraces and flora. At the peak, you'll get sweeping views of Sagada's rolling hills and clouds wrapping themselves around nearby mountain peaks.
How to get there
Coda Lines has buses that travel directly to Sagada. Fare is P980 for the Super Deluxe and P760 for the Semi Deluxe bus. The trip takes around 12 hours per way.
Fees: P1,200 guide fee for up to 10 people
Mt. Kupapey and Mt. Fato Traverse
These two mountains are a popular traverse hike because of their connected trails and short duration, taking just around 2 to 3 hours per mountain. Your reward for hiking early and reaching the peaks are stunning views of rice terraces and the beautiful landscape in this part of the Cordilleras. You can hike them separately or just choose one if you like. But if you want to do both hikes as a day trip, you'll have to start early (before sunrise).
How to get there
Board a Coda Lines bus from Cubao to Bontoc. Fare is roughly P900 to P1,150 depending on bus type. In Bontoc, board a jeep going to Maligcong. Fare is approximately P25.
Fees: P500 for Mt. Kupapey guide fee for up to five persons; P300 for Mt. Fato guide fee for up to five persons