Everyone seems to be baking and cooking at home these days. Our Facebook newsfeeds are full of amazing homemade treats like sourdough bread, cinnamon rolls and banana bread just perfect for those mid-afternoon snacks or dessert.
For most Pinoys craving for simpler times, nothing beats the nostalgia and comfort food of good old-fashioned kakanin or rice delicacies.
Kakanin, which is derived from the word kanin or "prepared rice," are native delicacies in the Philippines usually made with rice flour, sweet or glutinous rice and various other ingredients. Most are sweet and chewy types of treats, or desserts cooked with a low fire to assure the perfect touch of different colors, texture, shape and balance of sweetness.
Why not spend some time in the kitchen trying to perfect your own kakanin recipe for your family's consumption or to sell to neighbors and friends? Here's a look at some well-loved kakanin.
Puto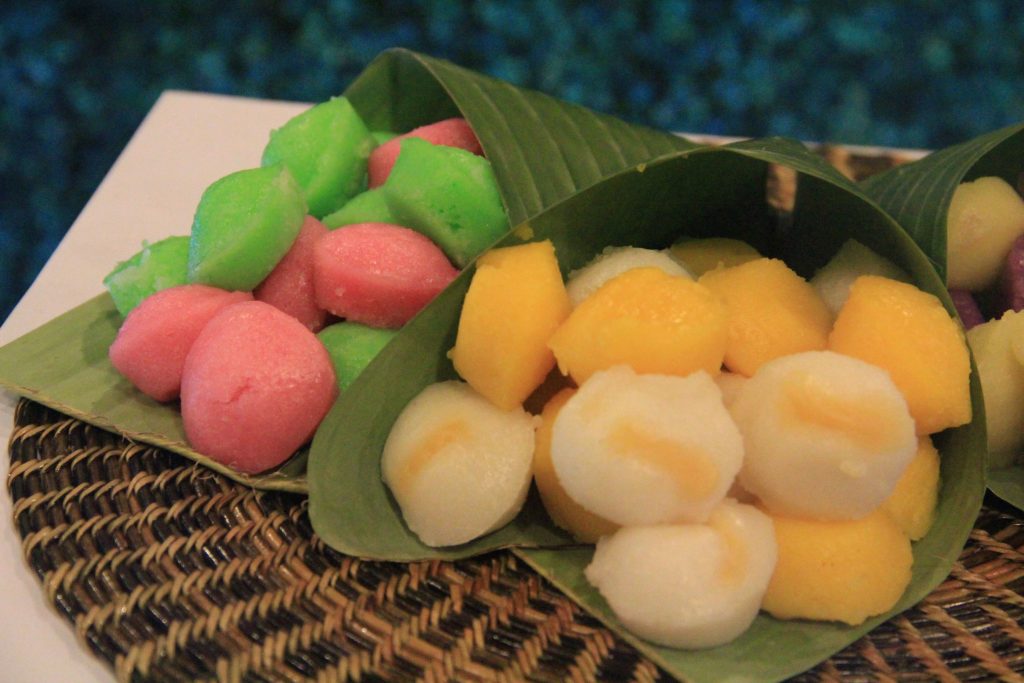 Puto is a general term for a type of steamed rice cake, traditionally made from slightly fermented rice dough or galapong. It's usually eaten as a side dish to dinuguan, pancit and another savory meals. The most common type come in the shape of small round cakes, usually in different flavors and colors and topped with a bit of cheese. However, there are other variants of puto specific to different regions of the country.
Suman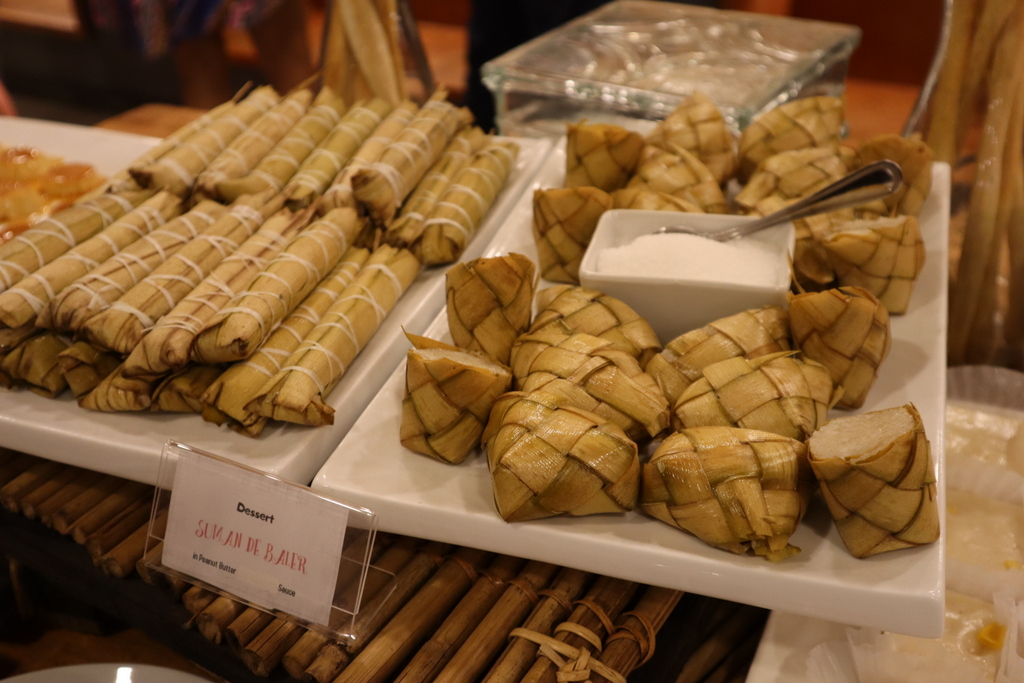 Suman is a rice cake made from glutinous rice, coconut milk, sugar and a pinch of salt. Usually wrapped in banana leaves before steaming, suman is typically eaten with latik (a sugary syrup), a sprinkle of sugar or fresh fruits like mango. Many provinces have their own special versions of suman, including suman saibos, suman sa lihia, sumang mais, suman sa budbud and many more.
Bibingka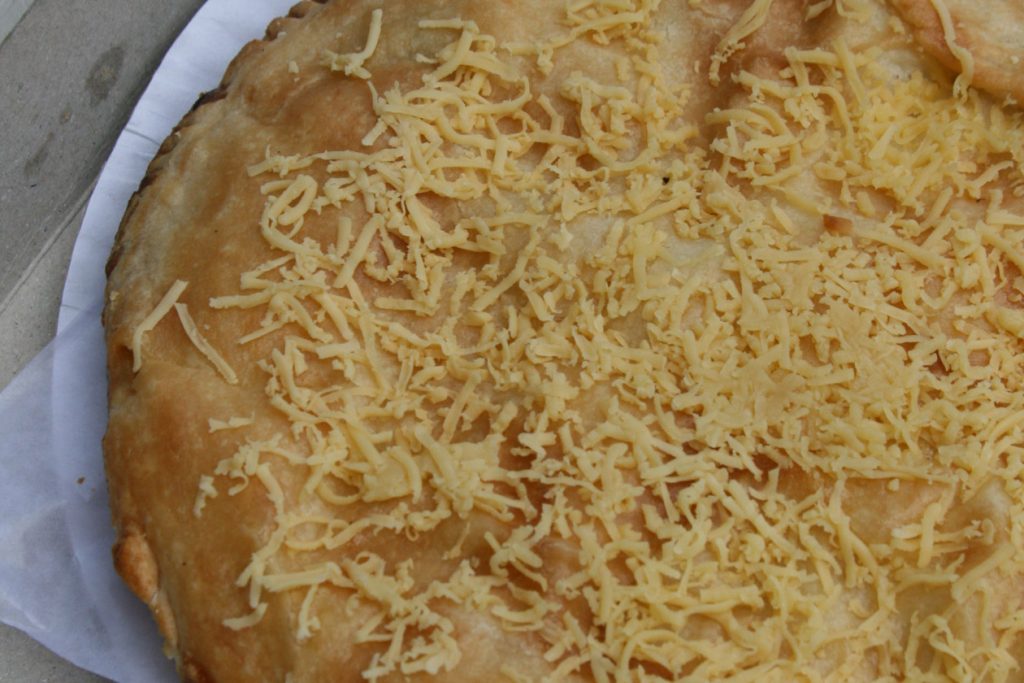 Bibingka is a type of cake made from rice flour, coconut milk or water and salted eggs, with its bottom lined with banana leaves. This delicacy is traditionally baked using specially made clay ovens and preheated charcoal. It's a favorite of church-goers during Christmas and New Year, closely associated with simbang gabi or midnight mass.
Puto bumbong
Another Holiday favorite just like bibingka, puto bumbong is a type of Filipino purple rice cake prepared by steaming ground purple rice mixture inside a bamboo tube. The steamed rice cake is usually placed on slice of banana leaf and topped with margarine (or butter), freshly grated coconut, and muscovado sugar.
Biko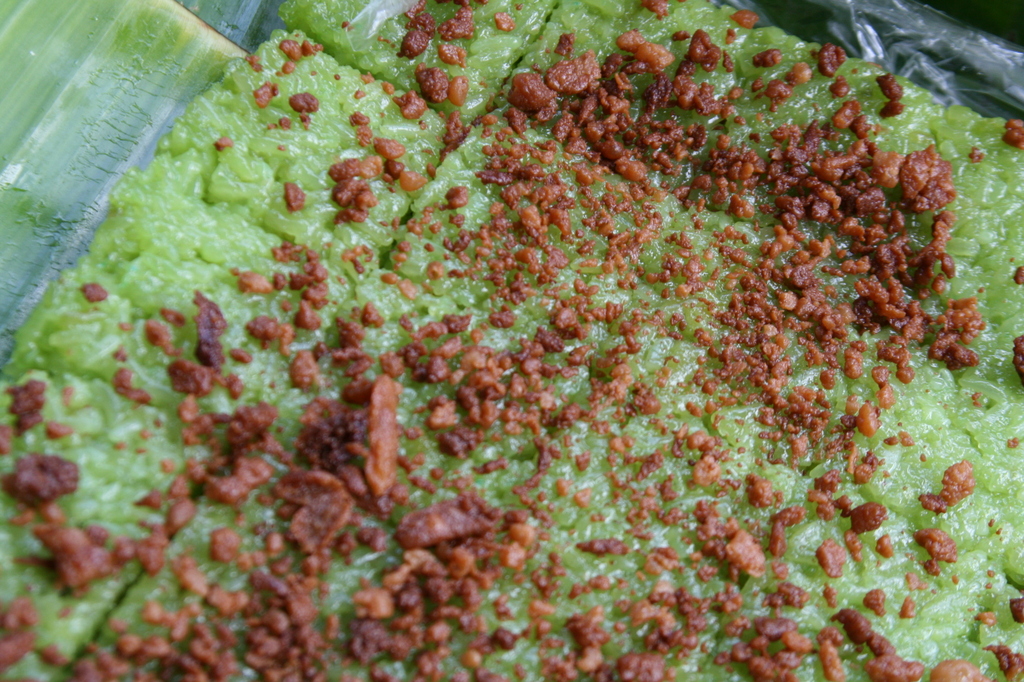 Biko is a sweet rice cake made of glutinous rice, coconut milk, and brown sugar usually topped with latik. This easy and simple homemade dessert is popularly served at parties, fiestas and gatherings.
Espasol
Espasol is made from rice flour cooked in coconut milk and sweetened coconut strips, dusted with toasted rice flour. These soft and chewy rice cakes make a delicious snack and are usually sold as souvenirs by vendors along the road, particularly in the province of Laguna.
Kutsinta
Kutsinta is a type of steamed rice cake made with a mixture of tapioca or rice flour, brown sugar, lye and enhanced with yellow food coloring or annatto extract and steamed in small ramekins. The small cakes are drizzled with freshly grated mature coconut meat as a topping.
Pichi-pichi
Pichi-pichi is a Filipino delicacy made of grated cassava and coconut juice. The mixture is placed in a mold and steamed until a sticky-gelatinous texture is formed. It's served with a coating of grated coconut for additional flavor. This soft and chewy treat is usually eaten as a heavy mid-afternoon snack or for dessert.
Palitaw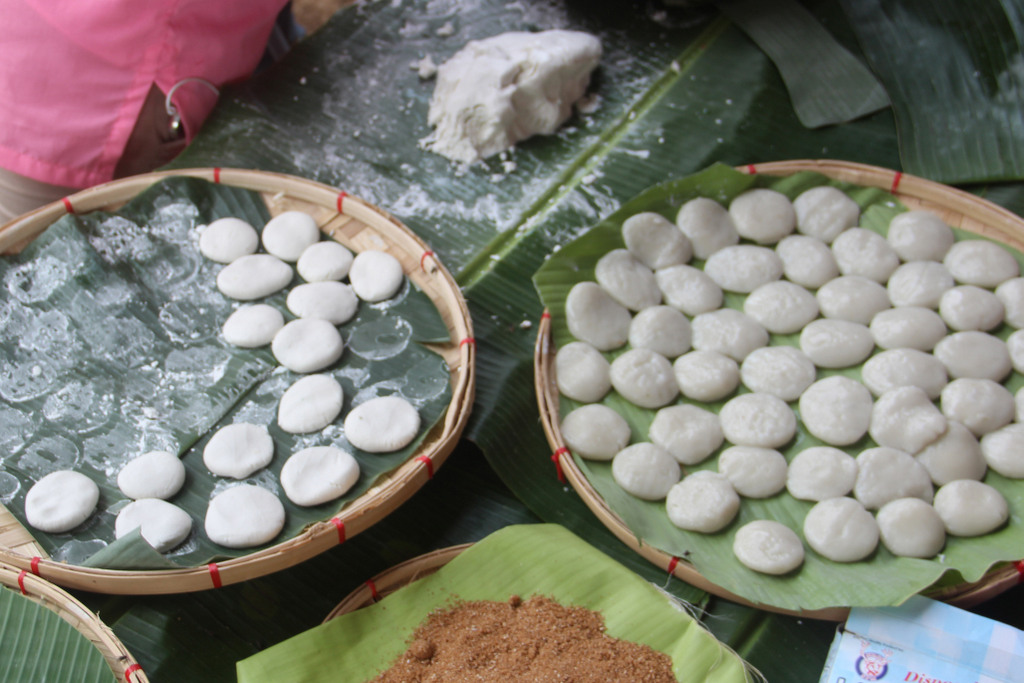 Palitaw is a small, flat boiled rice cake made from galapong – washed, soaked, and ground malagkit (sticky rice). Before serving, the small cakes are dipped in grated coconut and served with a mix of sugar and toasted sesame seeds.
Sapin-sapin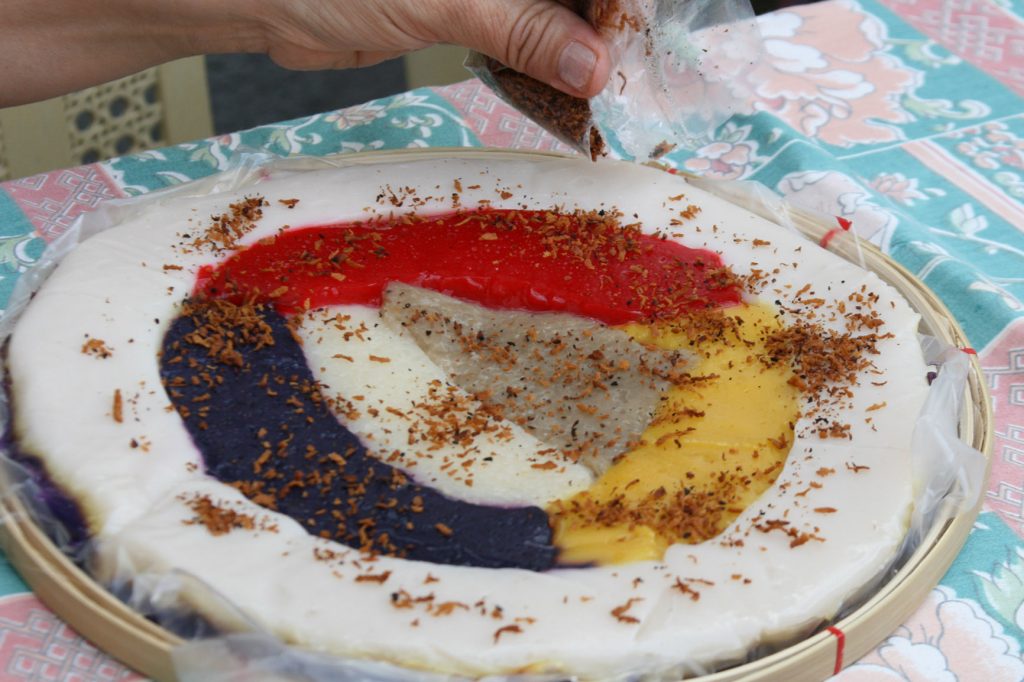 One of the most colorful types of kakanin, sapin-sapin is made up of different colored layers of glutinous rice made from rice flour, coconut milk, sugar, water, flavoring, and coloring. Sapin sapin is usually sprinkled with latik or toasted coconut flakes on top. The different colors achieved by food coloring usually corresponds to specific flavors like purple for ube halaya, yellow or orange for langka, and white for the basic, plain flavor.
Which kakanin are you craving the most? Have you tried making any of them at home? Let us know in the comments section.