For travelers, a new year means new opportunities to explore untapped regions in the country. With over 7,600 islands in its territory, deciding on your next Philippine destination could be mind-boggling. To help you out, we sought the advice of inveterate Pinoy travelers on emerging destinations in the Philippines that you should visit this 2020.

1. Linapacan, Palawan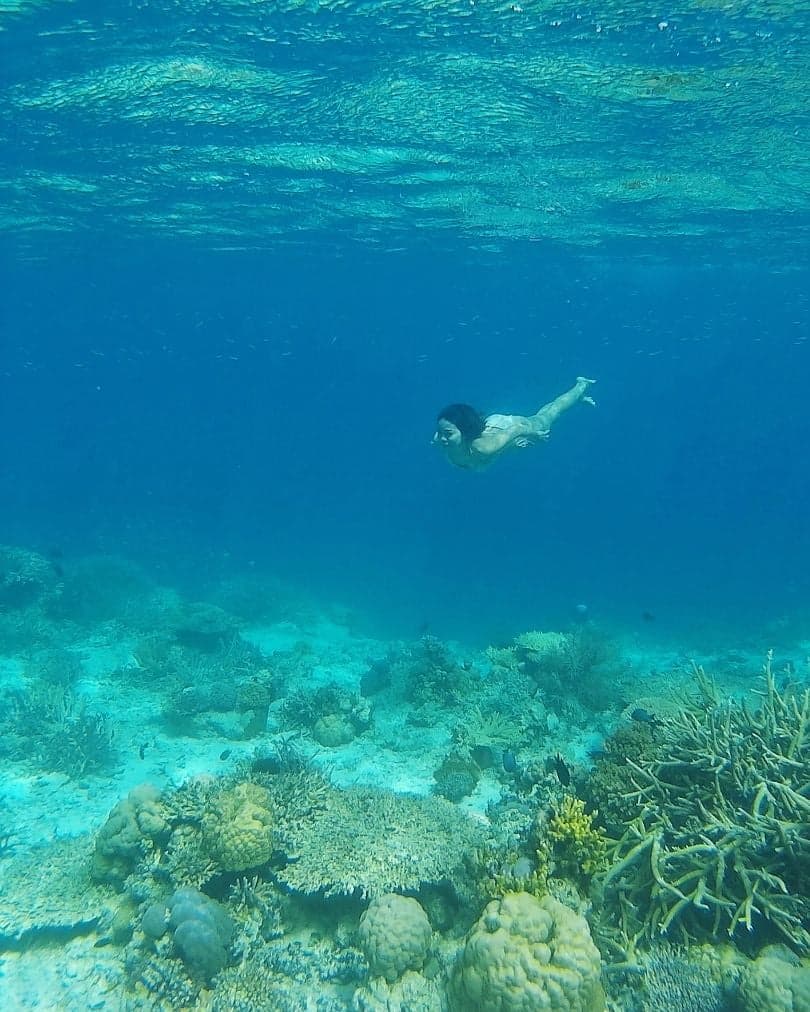 Palawan is almost synonymous to El Nido and Coron – which are both among the best places in Palawan – but did you know that halfway between these islands lie 52 still untapped, paradisiacal islands filled with white beaches and crystal-clear waters? Linapacan, the biggest of this cluster of islands is teeming with shipwrecks, vibrant marine life and beaches that are just as drop dead gorgeous as those found in El Nido and Coron.There's also a Spanish fortress, caves, and shipwrecks!
Carla Araniego-Sangoyo of Blissful Guro and better half of Lakad Pilipinas shares, "If you love El Nido in Palawan but you're getting tired of the usual island hopping tours, go rent a boat and explore the unspoiled islands of Linapacan. This off-the-beaten Philippines destination sandwiched between Coron and El Nido is not the typical go-to place for tourists, so you can enjoy sun, sea and sand without the crowd."
How to get there: Slow ferries going to or from El Nido and Coron often make a stop in San Miguel, one of the main islands in the area. Private boats may also be rented from tour companies.

2. Bituin Cove, Batangas
Tucked between more popular Nasugbu getaways – Punta Fuego and Hamilo Coast – Bituin Cove is a serene pocket of beach purported to be owned by a well—known politician. Visitors can bask in beige sand, snorkel, or take a selfie on a helipad or resthouse, or simply marvel at the stars inside their tents.
Karla Obispo of Travel with Karla recommends Bituin Cove for its accessibility. "It's highly recommended if you need to have a quick escape from the city. There's so much things to do without hurting your pockets. The place is not commercialized, it's peaceful, and budget-friendly."
How to get there: From the Pasay/ Buendia Bus terminal, take a bus bound for Nasugbu. At the Nasugbu bus terminal, hire a tricycle or a jeepney to take you Brgy. Calayo, then rent a boat for Bituin Cove.
3. Hermit's Cove, Cebu
If you fancy off-the-beaten path travel destinations in the Philippines and Cebu lechon, you'll probably like Hermit's Cove southwest of Cebu City. Accessible by a cliffside stairs, this beaut features fine, off-white sand surrounded by tropical trees and aquamarine seas that are sure to delight beach bummers. Maximize your trip by taking a cruise in nearby Bojo River.
Jeane Louise Mainit of Viajera Cebuana praises Hermit's Cove for its array of activities. "One can enjoy not only swimming and snorkeling, but also glass bottom boat tours along the Coral Wall drop off that spans 40 meters below."
How to get there: Several airlines serve Clark and Manila to Cebu flights. From Cebu City, make your way to the South Bus Terminal and board a minibus to Carcar (buses should ply Pinamungahan). Alight at The Farmhouse at Aloguinsan where the LGU office is located. You can arrange motorbikes going to Bojo River and Hermit's Cove here.

4. Tawi-Tawi, Mindanao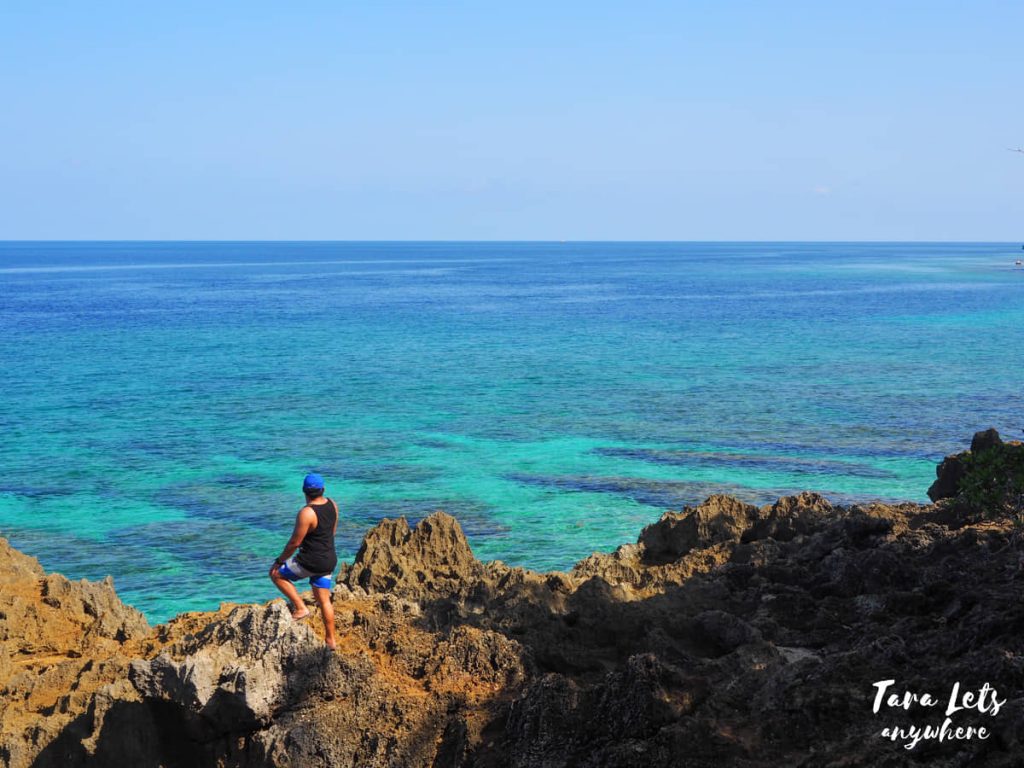 Gone are the days when the Bangsamoro Autonomous Region in Muslim Mindanao (BARMM) was tagged as a spot reserved only for the brave of heart. Today, provinces in the region enjoy a growing number of curious tourists, thanks to their isolated beaches and well-preserved culture.
Among these provinces is Tawi-Tawi. Located at the southernmost tip of the Philippines, Tawi-Tawi is now among Philippines destinations that Filipino travelers recommend. It offers tranquil getaways including the Panampangan Sandbar – the Philippines' longest island sandbar. Travelers can marvel at the traditional way of life, and see stilt houses and the lepa – a traditional wooden boat that also serves as the home of some sea gypsies. Hiking Bud Bongao, a mountain that's considered sacred by locals, also remains to be a top tourist draw.
Katherine Cortes of Tara Let's Anywhere notes, "Tawi-Tawi is one most laid-black places in the south. There are so many things waiting for you here. You can relax in a beachside resort, island hop, shop at the local market for fresh seafood and fruits, or experience an authentic barter between the Badjao people and the rest of the residents.
How to get there: Cebu Pacific flies daily from Zamboanga to Tawi-Tawi City. This is the only way by air. Both Cebu Pacific and Philippine Airlines fly from Manila, Cebu, and Davao to Zamboanga. You may also take a ferry during Mondays, Wednesdays, and Fridays from Zamboanga to Tawi-Tawi, although this takes 15 hours more or less.

5. Culion, Palawan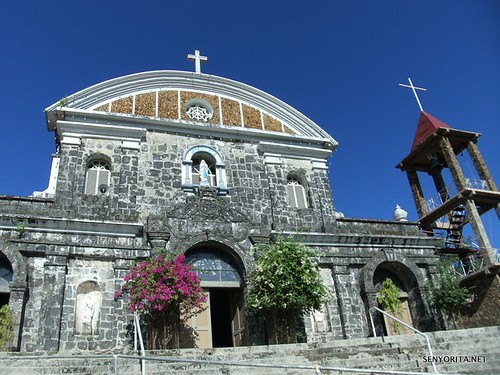 The municipality of Culion offers tourists a journey back in time, with Spanish structures still in tact including a fort, church, and heritage houses. Because of its distance from other islands in Palawan, it also enjoys a rich and thriving reef system teeming with corals, hundreds of fish species, and seagrass. Mangroves also line Culion's coastline.
For Micaela Rodriguez of Senyorita, Culion is the perfect place for relaxing. "Culion Island was once known as the biggest leper colony in the world. Now, it is becoming one of the favorite travel destinations in the Philippines for history lovers and those who prefer to reflect and unwind in a quaint place. You can also visit nearby islands!"
How to get there: Coron in Palawan serves as the jumpoff point for Culion. Several airlines offer flights to Coron daily. There is only one public boat leaving Coron for Culion at noon daily, which departs Culion the next day at 7 am. If you want more flexible trip, charter a private boat from Coron to Culion.

6. Silanguin Cove and Sampaloc Cove, Zambales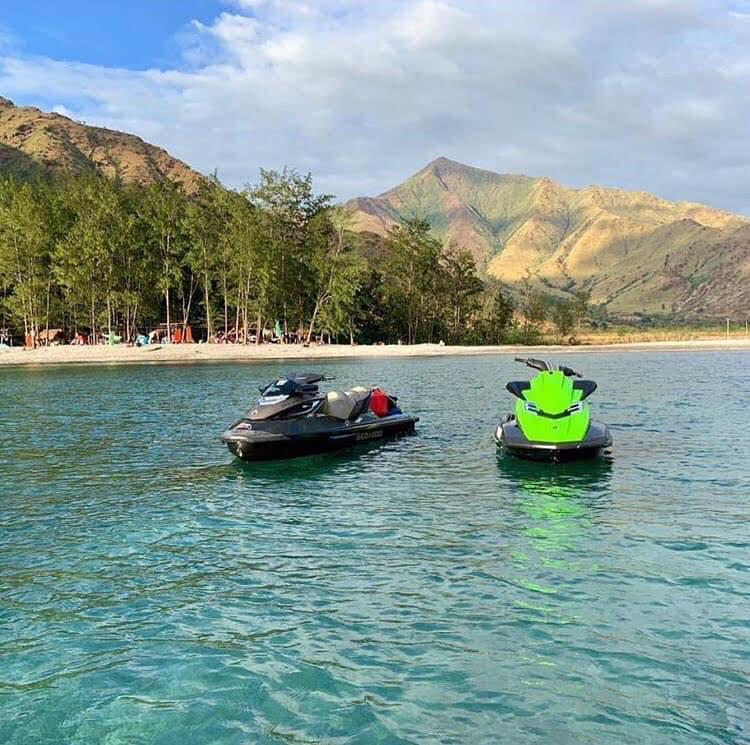 From Pundaquit in Zambales, several coves can be reached by boat, all surrounded by agoho trees and verdant mountains. Staples include the coves of Anawangin and Nagsasa, but for those who value serenity, the farthest coves in Cawag, Silanguin and Sampaloc, are ideal travel destinations in the Philippines.
Enrilyn Lee, founder of EFR Group of Companies – a travel company offering yacht cruises and tours to various points in Subic – enumerates the many ways you can enjoy these two coves. "A paradise just an hour away from Subic, Sampaloc and Silanguin Cove are located just outside the bay of Subic. You can enjoy crystal clear waters, waterfalls, and being close to nature. The coves are not yet well-known that is why you can expect few people and no cellular service. If you need a sweet escape near Manila, these coves are perfect as short getaways."
How to get there: From Pasay, Cubao, or Monumento, take a Victory Liner bus going to Iba or Santa Cruz in Zambales. Alight at the San Antonio Public Market, and hail a tricycle to Pundaquit. From Pundaquit, you may reach the coves by renting an outrigger boat going to the boats. If you are coming from Subic, the coves can be reached via speedboat or yacht.

7. Tikling, Sorsogon
If you're looking for a pink sand beach, look no further than Matnog in Sorsogon. Matnog offers three pink sand beaches – Subic Laki, Subic Liit, and Tikling islands – all of which get their hue from crushed red corals abundant in the area. Tikling in particular is noted for its fine sand.
Leng Castillo of Slippers and Shades recommends Tikling. "Tikling Island is still considered unspoiled though it is now frequented by intrepid travelers. If you want to escape the summer heat, immerse yourself in its serene atmosphere and glistening and crystal clear waters."
How to get there: Bus rides are availlable to take you from Manila to Matnog, Sorsogon. Travel time is roughly 14 hours. Alternatively, you can take a plane to Legazpi, Albay, then a bus to Matnog. Land trip via the second route is about 3 to 4 hours. Hire an outrigger boat from the Matnog port for island hopping in Tikling, Subic, and Juag Fish Sanctuary.
8. Port Barton, Palawan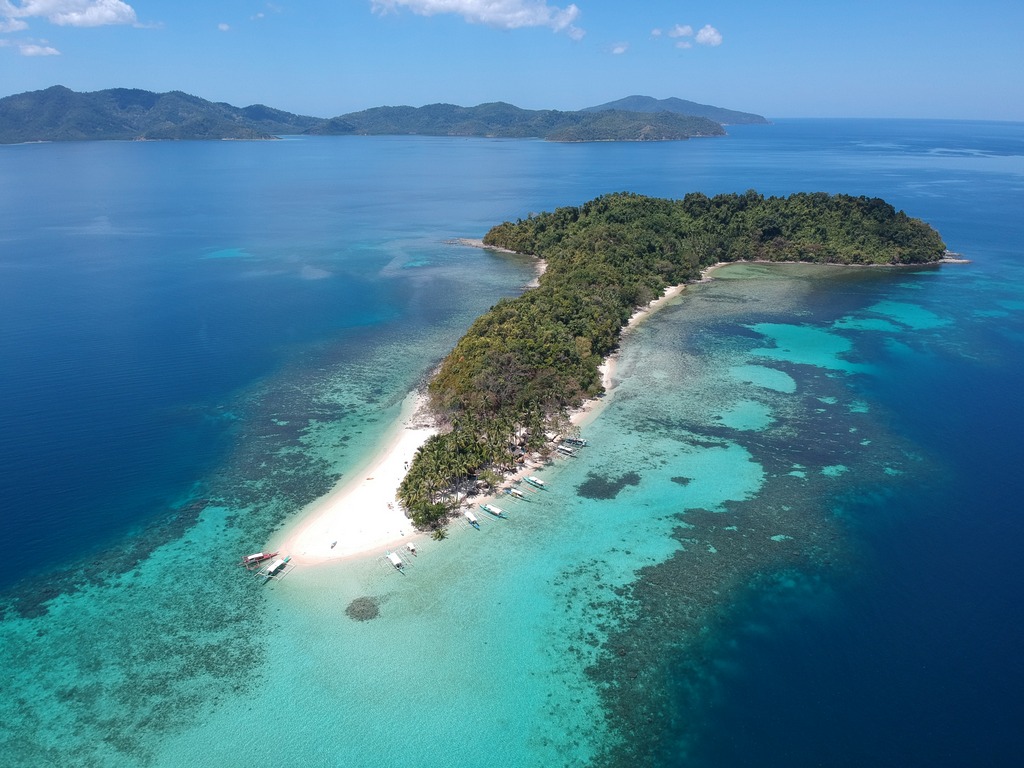 Port Barton is a relatively new discovery in the province of Palawan, and like its sister islands, it is a stunner in its own right. There are plenty of opportunities for trekking, snorkeling, and swimming with marine turtles.
Me-An Clemente of Yogo And Cream shares, "You can swim with sea turtles in Port Barton, known as the turtle town of Palawan, and if you're lucky, you can help release baby turtles back into the sea. Whether you want to get up close with sea turtles or not, you can commune with nature or enjoy a laid-back island escapade because the place gets relatively few tourists."
How to get there: Airlines fly from Clark and Manila to San Vicente, Palawan. At San Vicente, take a Puerto Princesa-bound van. Alight at Port Barton Roxas Road. Then, take a jeepney to Port Barton transport terminal, where you can either walk or hail a tricycle to take you to your accommodation.
How about you? Do you have a must-visit Philippines destination in 2020? Share it with us in the comments section!