Valentine's Day remains one of the biggest occasions for Pinoys each year. Romantic restaurants are fully booked on the day, streets and parks are full with couples, and chocolates and flowers sell like hotcakes. With the coronavirus still widespread, however, celebrating outdoors might be trickier this year.
Not to worry. We've put together 8 ways you and your loved one can still keep it romantic on V Day this year. 
Send them a gift.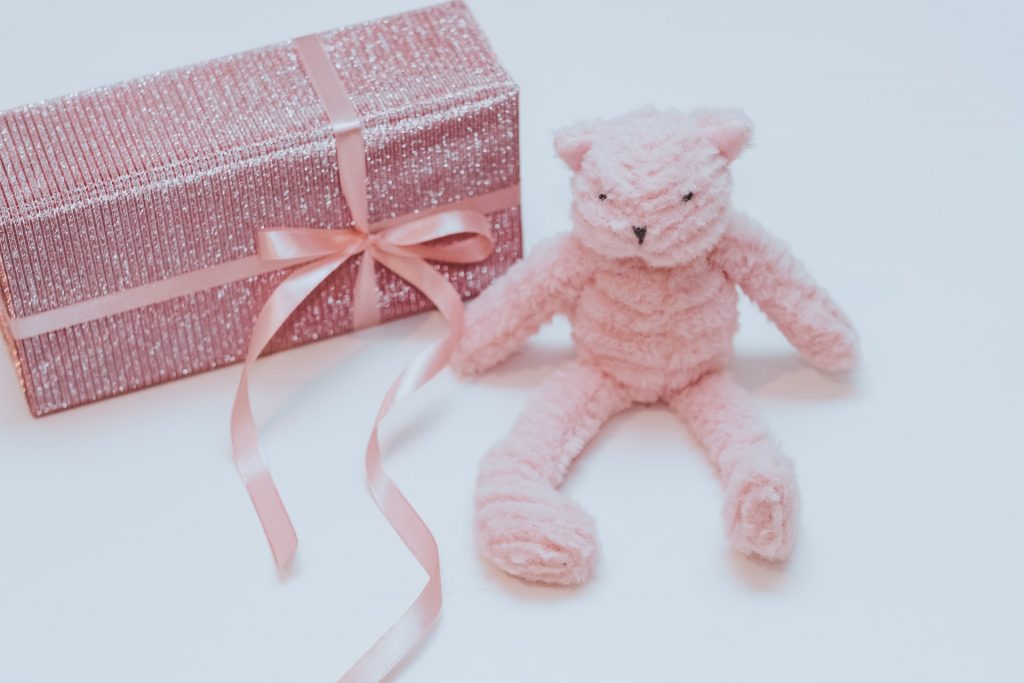 Socially distanced from your loved one? Why not have a present delivered to their home instead? You don't have to limit it to flowers, chocolates, or cakes. You can send a plant in a pot, a customized photobook of your adventures together, custom-made jewelry, perfume, a book – the list is endless!
Mail a DIY card.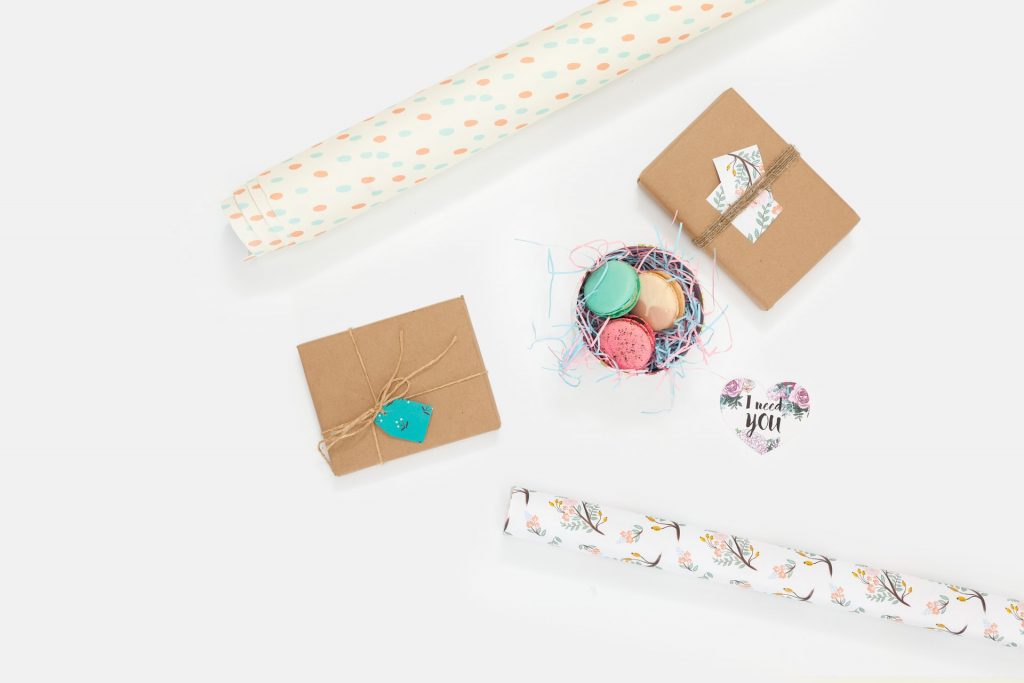 Speaking of customized gifts for socially distanced couples, another crafty way to express your love is to create your own V Day card from scratch. Gather some art supplies or dried flowers and leaves from your yard, then snail mail it. Nothing spells romance like a handcrafted and handwritten gift!
Do a movie marathon at home + a romantic dinner at home.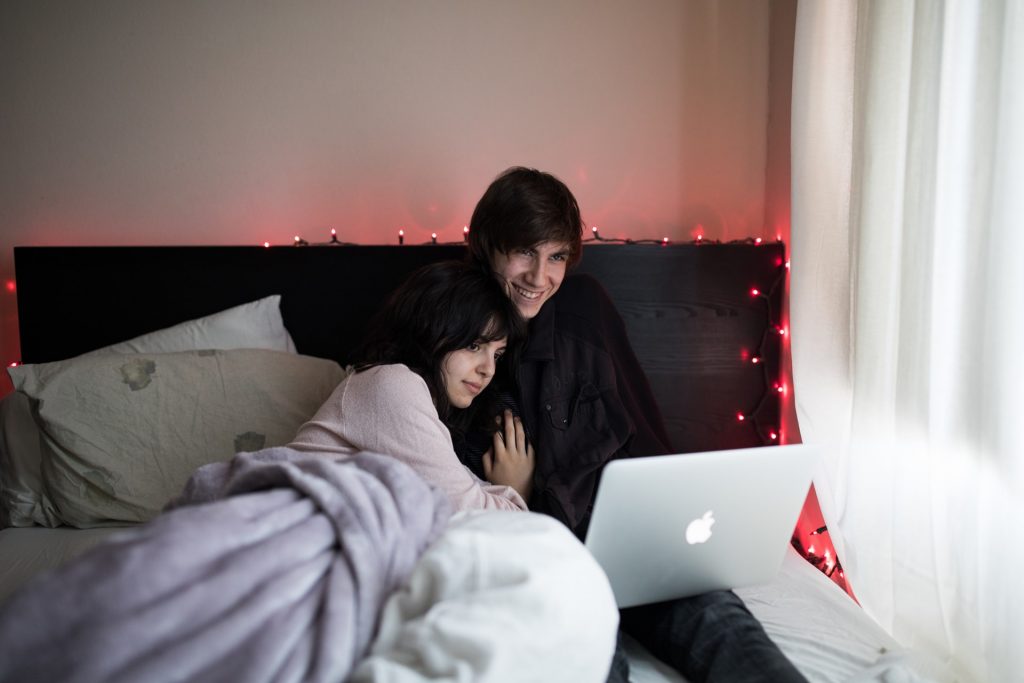 If you and your loved one prefer the traditional dinner-and-movie date, why not recreate the experience at home? Cook (or buy, if you don't cook) a romantic dinner for two, complete with desserts and wine. Create a makeshift box office and snack bar and pop in a favorite movie (or the movie you watched on your first date).
Have a BBQ night in your backyard.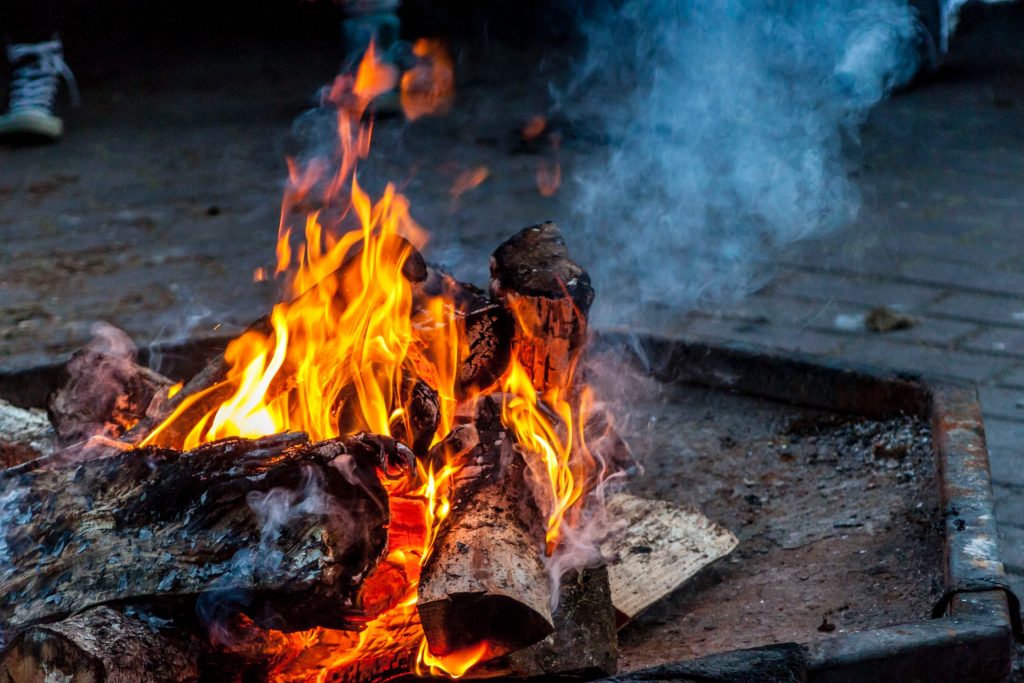 Snuggle up for a fun and romantic BBQ night-themed V Day. Build a fire (if possible) or haul out the griller for some homemade steaks, and pair them with beer or wine. You can play music or play games – either way your beau will definitely appreciate the special treat!
Serve wine and a charcuterie board.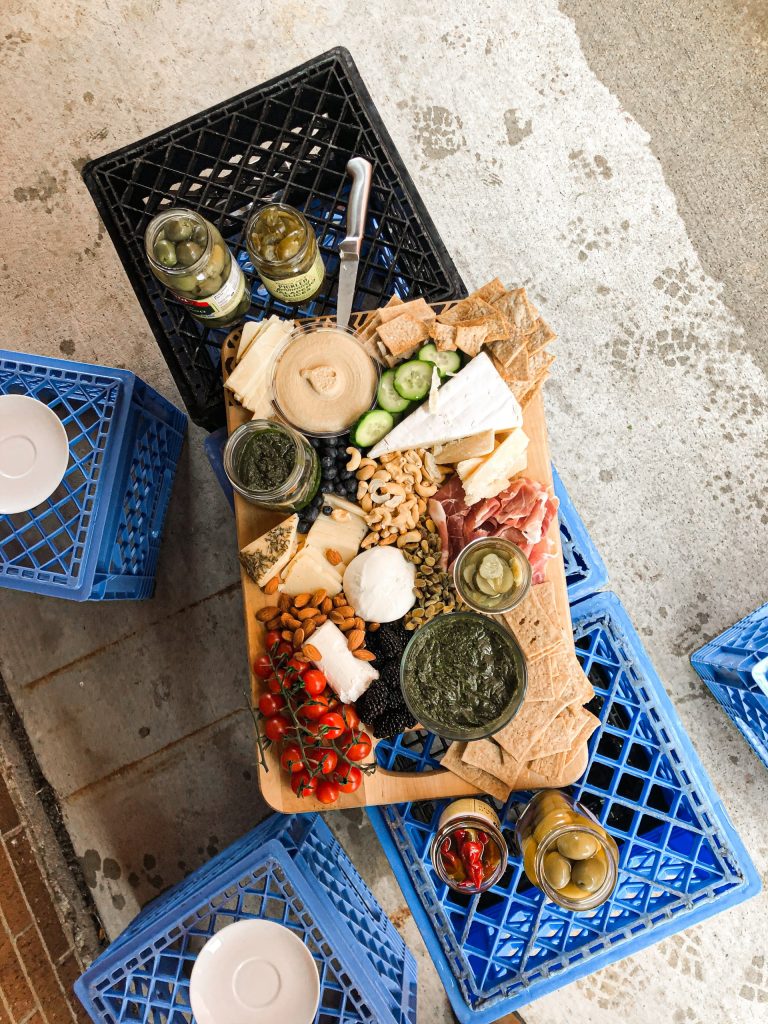 Turn the classy up a notch by creating your own charcuterie board at home. All it takes is a trip to the grocery and some food styling tips online, and you're good to go! Throw in some cheese, crackers, jams, cold cuts and olives, then pair it with your favorite bottle of wine.
Or serve breakfast in bed.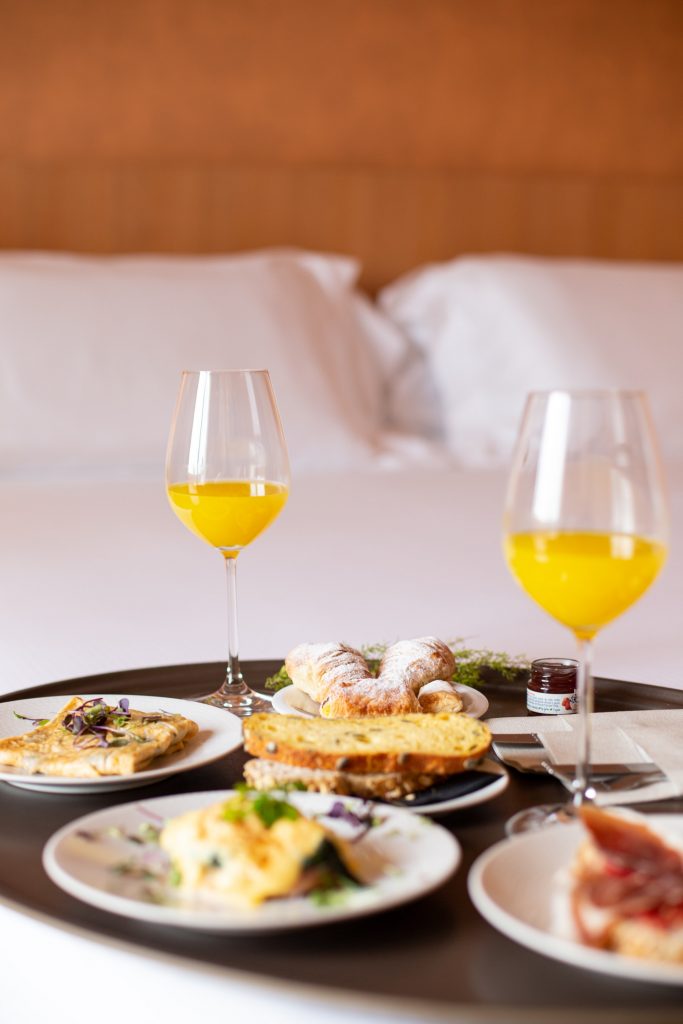 If you want to keep it simple, there's no better way to perk up somebody's V Day than serving them a hot and delicious meal upon waking up. While you're at it, put a fresh flower stem or a heart-shaped card on the tray.
Give them an in-home spa treat.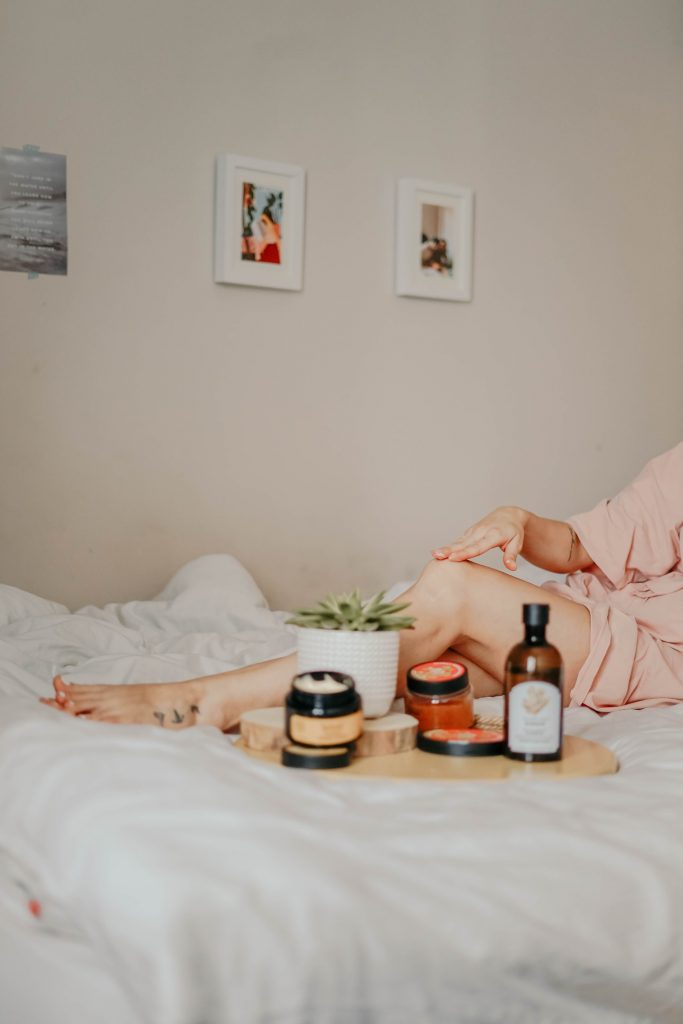 Give the gift of pampering by giving your loved one some in-home spa-style treat. Make sure the house is perfumed with fragrant oils or scents. Prepare a bubble bath for them, then cap the "spa treatment" with a relaxing massage.
Recreate your first date at home.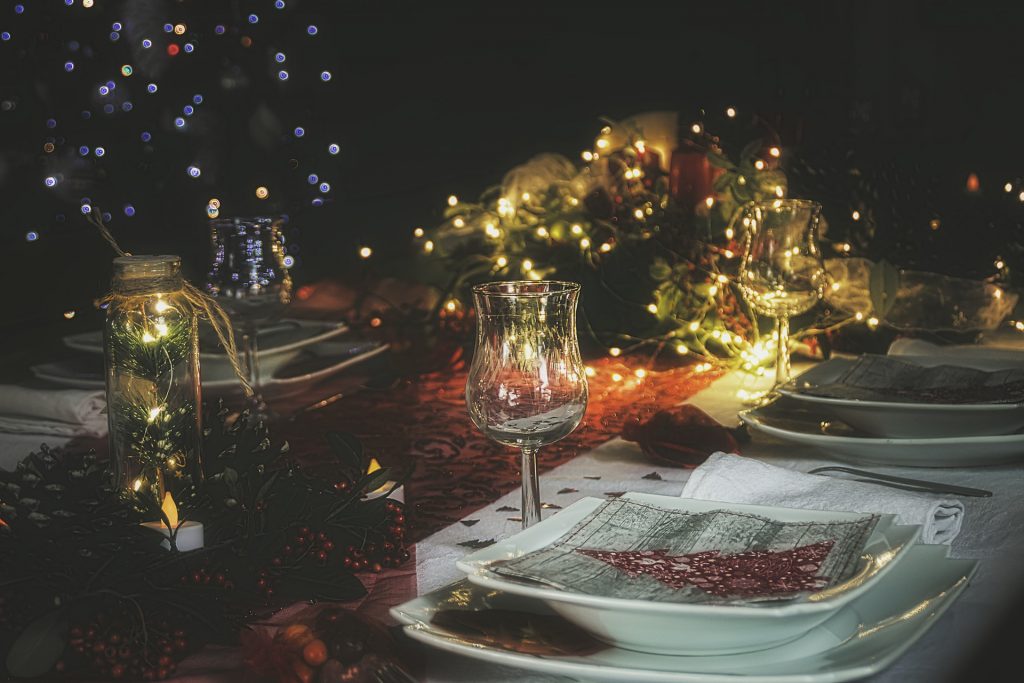 Up the ante by reminding your loved one of the first time you went out together. Create a menu of your first meal together and spruce up your kitchen or yard. Did you visit a coffee shop? Set up a home cafe and be a barista for a day. It's a great opportunity to get imaginative and creative – don't be afraid to explore!