More and more people are exercising indoors and in gyms to get fit. However, one thing that most people neglect to consider when starting a new workout or training routine is choosing what kind of workout shoes to wear.
The type of shoes one uses for working out can have an impact on safety and effectivity of your training program. Compared to running shoes, good workout trainers have relatively flat soles, especially at the heel. While running shoes tend to feature a curve from heel to tip to mitigate heel strike, a workout shoe offers a more stable platform providing support to different parts of the feet including the heel, midsole, and toes.
If you're planning to ramp up your fitness routine in your home or gym, here are a few workout shoes to consider.
Nike Free x Metcon 2
The Nike Free X Metcon is a shoe that supports the ankle for explosive training programs such as cross-training and weightlifting. With its durability and stability, this pair can easily take users from short runs outdoors to strength training and typical gym workouts.
The model boasts of superior breathability and comfort combined with durability and response, making this stable trainer perfect for achieving those fitness goals.
The lightweight fabric promises to be extra durable in high-wear areas while the midfoot cage locks the user's foot in place without restricting movement. The foam midsole has a firmer foam carrier for comfortable cushioning where you need it and stability for heavy weightlifting. The deep grooves along the outsole allow the shoe to flex and expand in every direction for a lightweight feeling as you train.
Asics Gel Nimbus
For those who are planning to get into running, do CrossFit workouts or take HIIT classes in the future, the ideal workout shoe is one that's breathable, comfortable and offers subtle support particularly to the joints.
Asics Gel Nimbus is a running shoe that delivers a blend of cushioning and a responsive stride. It provides comfort, breathability, and even offers gender-specific support to the feet. This workout shoe is known for its cushioning technology and excellent shock absorption especially for high impact movements, with the foam in the midsole reducing the severity of harsh impacts. Meanwhile, the cloud-inspired the upper mesh keeps air flowing as you move. Despite its heavy-duty performance, the Asics Gel Nimbus remains light enough with an energetic, springy ride, making this ideal for workouts like dance cardio, plyometrics or HIIT.
NoBull Trainers
CrossFit is a strength and conditioning workout that's been gaining popularity especially among women. Those who practice CrossFit often look for two main things in their shoes: durability and flexibility.
NoBull Trainers, which are known for being heavy-duty, yet comfortable, can tackle pretty much any activity you throw at it – including heavy weight lifting, running, box jumps, rope climbs, and much more. In fact, many users consider this to be the most comfortable cross-training shoe for extended wear.
Sandugo Pulse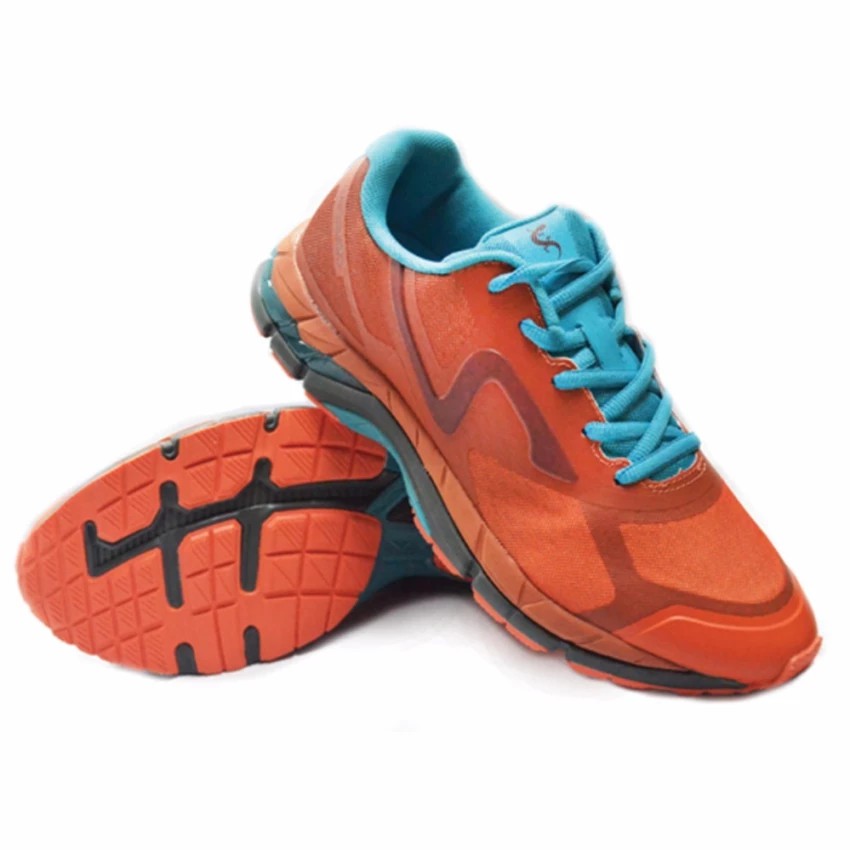 Those who want to support local brands can opt for something from the homegrown brand Sandugo. The Pulse is Sandugo's first shoe geared towards the road-running market. While this model can easily tackle pavement outside, it can also be used for variety of indoor workouts including treadmill running, cardio workouts and functional fitness.
Thanks to the Pulse's blend of mesh uppers, a textured impact-absorbing outsole, an EVA midsole, and a stiff torsion stabilizer, the shoe manages to blend grip and responsiveness on the road while still being comfortable and stable. This shoe comes in a variety of color combinations, including black/red, blue/orange, and blue/yellow that accent both style and visibility.