As comfort delicacies ideal for any meal of the day and specialty dishes quintessential to every feast, it's hard not to love pizza and pasta.
These Italian classics, perfect for both gourmet and home cooking, have been widely consumed and reinvented all over the world throughout the years. Many have given their own spin to pizza and pasta – from the famed bistro cooks of New York, to the chefs and deep dish bakers of Chicago and eventually to us, food-loving Filipinos. Our sweet-and-meaty spaghetti for instance, although notoriously non-identical to its Italian counterpart, is a variation of the pasta dish that appeals most to our palate – a variation which then became a hallmark for that distinct Filipino taste.
However, though many pasta kitchens and fast food chains have tried, no one else has had a take on Filipino-Italian style as fresh as Parmisanos Bistro.
Located in San Fernando, Pampanga, Parmisanos Bistro offers a diversity of Italian-inspired dishes, all uniquely blended with Kapampangan flavors. By combining familiar and exotic tastes, their idea of fusion cuisine worked exceptionally, offering ingenuity, tradition, and a soulful family dining experience.
The Place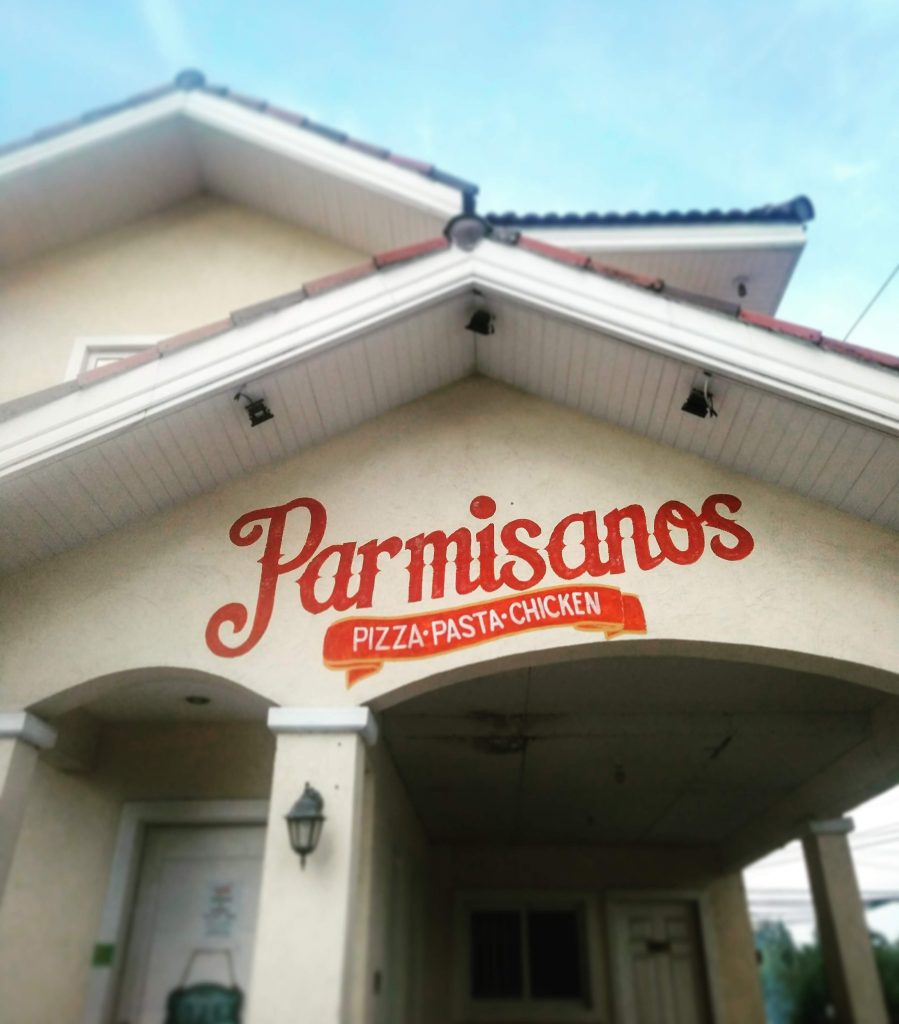 Picture your grandma's home in the countryside – a small, cozy abode with a festive atmosphere, filled with the warmth of friends and family and the mouthwatering aroma of something cooking. This is the vibe that Parmisanos gives off. From afar, the place looks like a plain old two-story cottage house, bereft of the usual flair of a classy bistro. The eye catcher is a simple red sign painted on its facade that reads its name. It's easy to miss, but not at all to forget.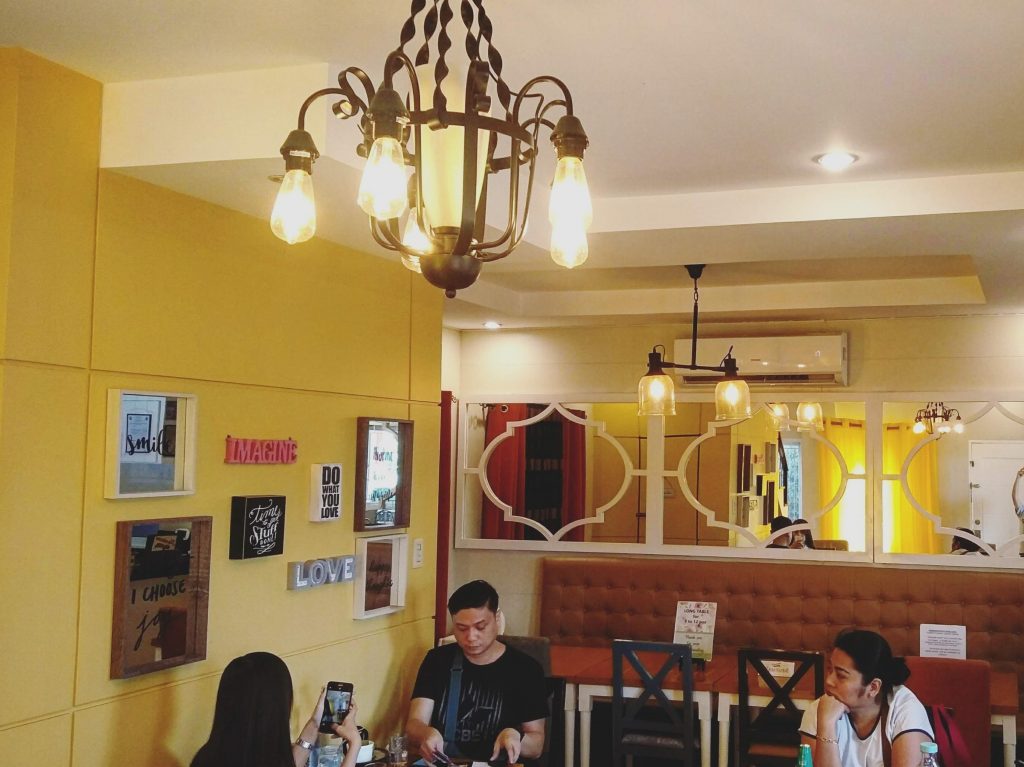 As you enter, you'll be welcomed by red brick walls, rustic wooden furniture, and pendant chandeliers with warm incandescent lights. Mounted on the walls are still life paintings and portraits, a swagger clock, and vintage accents that tie up the place's picturesque suburban aesthetic. For local food adventurers looking for a spot to relax and escape urban noise, or vintage junkies on the quest for Instagram-worthy pop-ups, this is the destination to be.
The Food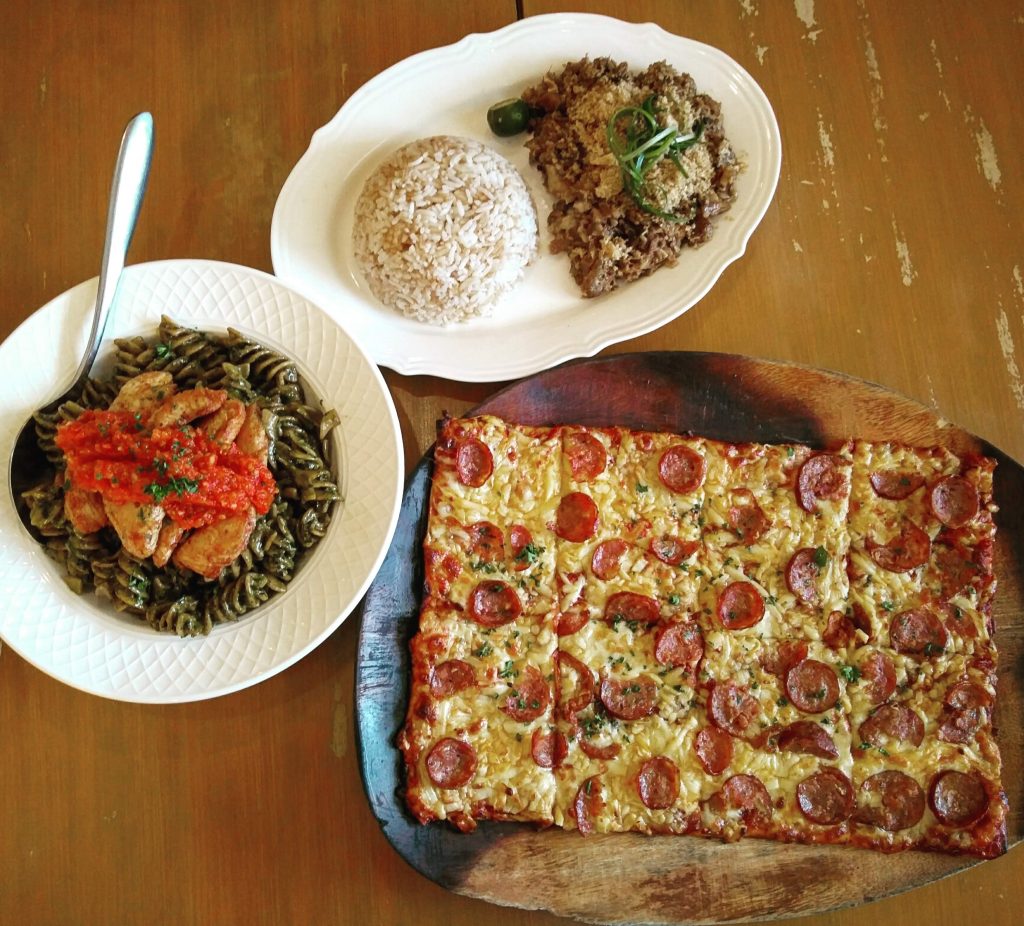 Of course, of all the noteworthy features of the place, the food still steals the spotlight. Apart from classic carbonara, spaghetti Bolognese, and pepperoni and cheese pizzas, Parmisanos takes pride in their fusion of Kapampangan and Italian cooking. A splendid example of which is the Sisig pizza – thin crust pizza topped with mozzarella cheese, homemade Kapampangan sisig, bits of Pampanga's very own chicharon Pititian, spring onions, and alfalfa.
One of their best sellers, Sicilian Chicken Pesto, is a heavy platter of Sicilian green pesto with fusili pasta, topped with thick slices of chicken fillet and sarciado sauce. Their Shrimp Bisque Fusili – rich oil-based pasta with crushed chicharon bits and buttered shrimp – is also divine and is reminiscent of pancit palabok. It's best enjoyed with a lemon slice squeezed on top and mixed, to balance the savoriness of the dish.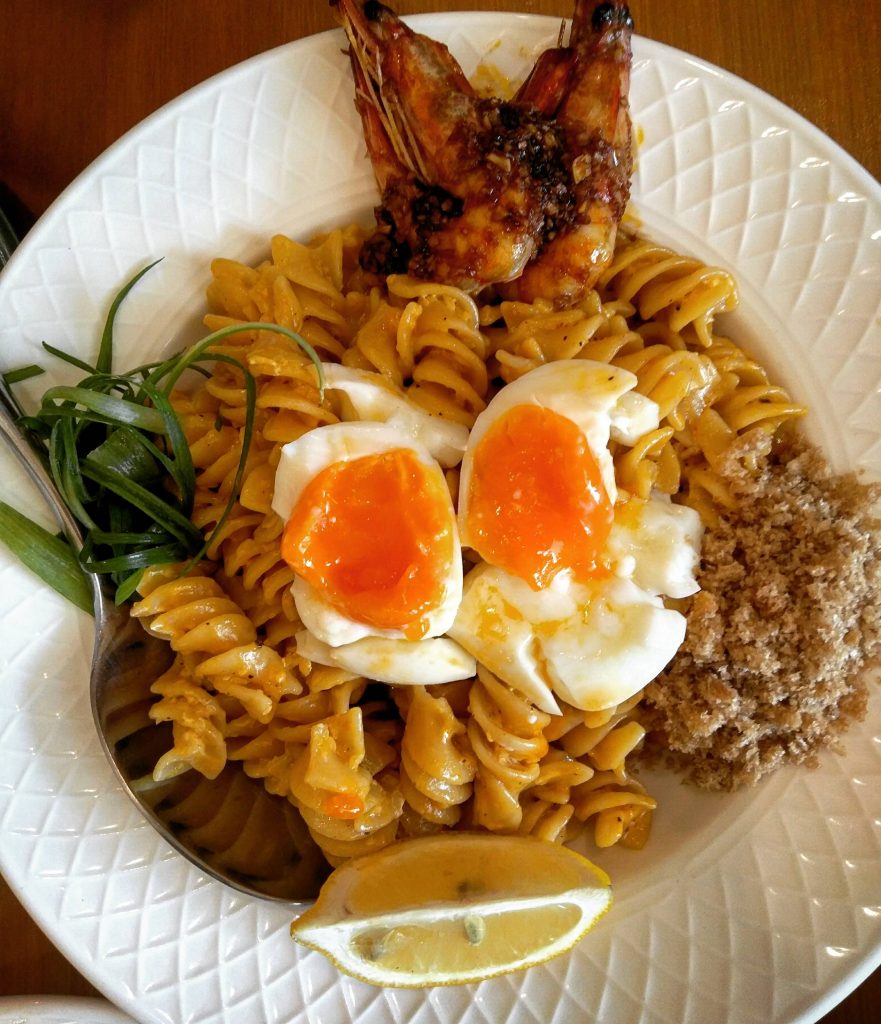 Apart from pizzas and pastas, they also serve heavy rice meals. A plateful of diverse flavors, their best-selling Crispy Porchetta with tocino Rice is another unique specialty – a spin on the traditional roasted porchetta, served with burong mustasa and sarciado sauce atop a bed of fried tocino rice.
Parmisanos Bistro definitely proves that great things come in humble packages. Make it a habit to explore various food destinations around your locale, may it be a fancy diner or a pop-up bistro. Who knows? You might be missing out on a lot of ingenious and adventurous eats like this one!
The Essentials:
Business name: Parmisanos Bistro
Address: Km 78 MacArthur Highway, San Fernando, 2000 Pampanga
FB page link: https://www.facebook.com/Parmisanos/
Google maps link: https://goo.gl/maps/afX4XJERARSeoEQT8