Glamping is fast becoming a contemporary way to enjoy the outdoors. With glamping, you can still enjoy nature while relishing the comforts of a modern tent, complete with the soft mattress and even air conditioning.
However, for travelers who prefer to rough it out, Dampalitan and Borawan Islands in Padre Burgos, Quezon Province offer a back-to-basic camping experience. And even better, the islands are safe and the villagers friendly. In fact, campers can request homecooked dishes and get a taste of the authentic island life.
Dampalitan Island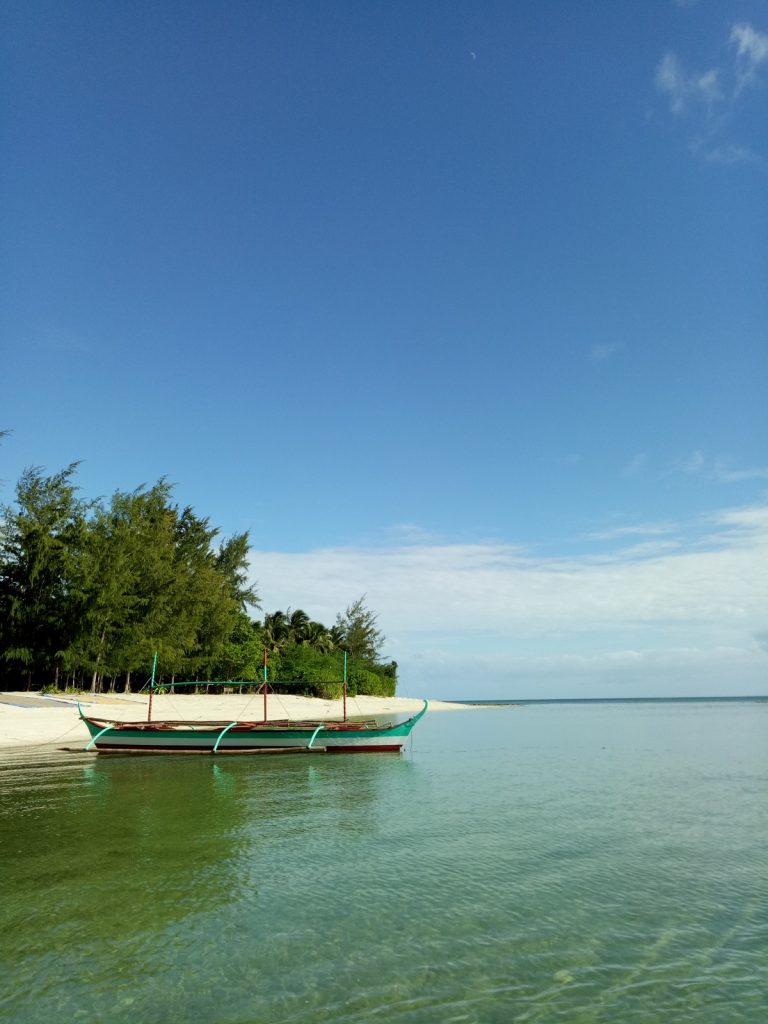 Dampalitan Island is secluded. Very few people live here, maybe because it has no fresh water. Campers who want to stay for the night and don't bring fresh water with them can buy water from the caretaker's store. It's the only store on the island where visitors can get the basic things they need for their stay, including materials for campfire.
Campers can bring their own tent or they can rent one from the store. There are huts that are for rent but they don't offer the same protection as a tent. If you don't have your own food, you can ask the caretaker to cook meals for you. The store can only provide guests with what's available, but if you order ahead of time, you can have fresh seafood.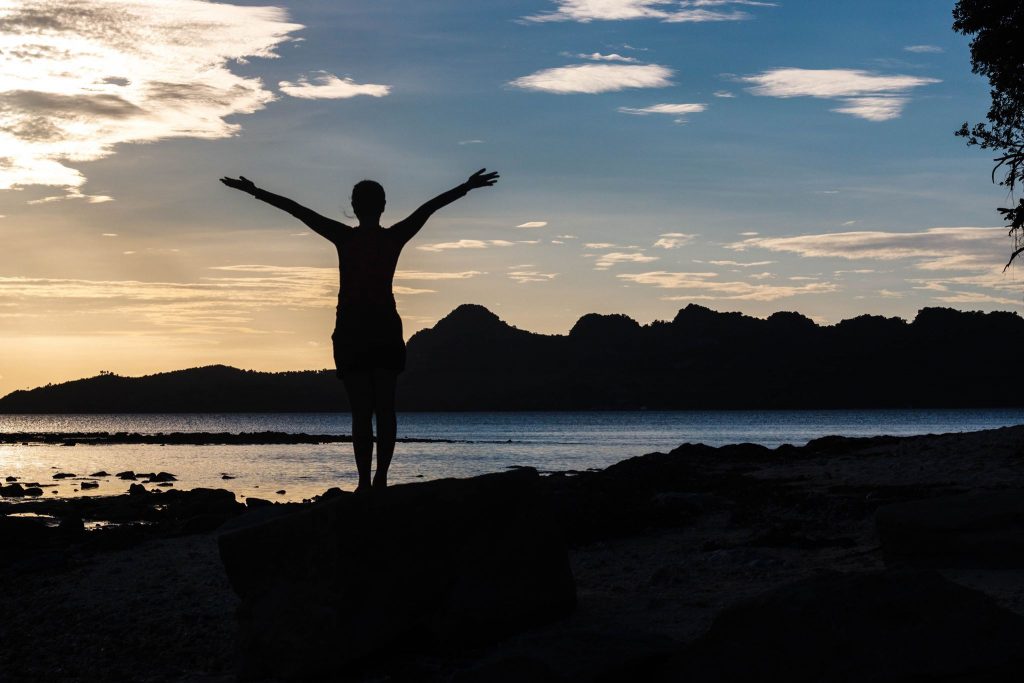 The sunset view from Dampalitan is gorgeous. There are also spots that are perfect for photo sessions. Campers can enjoy stargazing. The sea is calm, letting you rest quickly and peacefully.
Borawan Island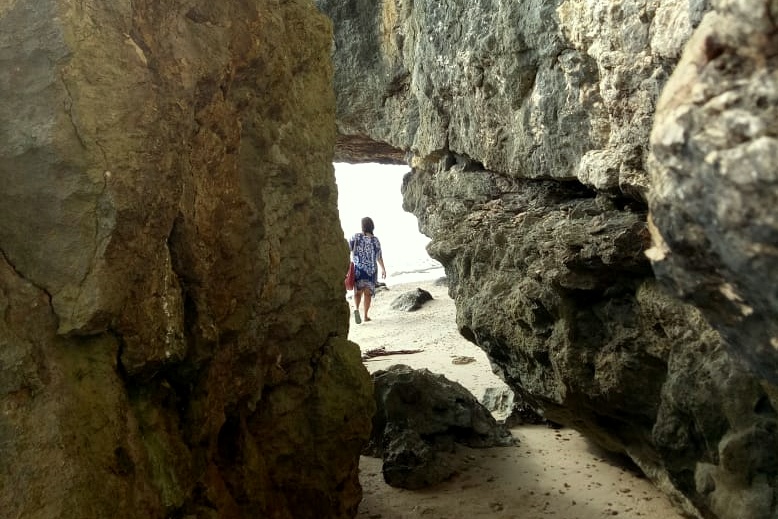 According to residents, Borawan is a portmanteau for the country's more famous islands, Boracay and Palawan. Like Boracay, it has 3 stations and like Palawan, it has rock formations that are characteristic of the island province. Travelers can either camp out on the island or stay in its hotel. There's fresh water source ion the island.
Station 3 has air conditioned rooms and a tent with cushion. They also have a resto-bar. Be sure to book in advance to make sure the resort is open for business. When we went there, the resort was closed because it wa off-peak season, but the caretaker was kind enough to allow us to use their hammocks and get us freshly picked coconut fruit with juice for only Php35 each.
We stayed in a tent on the beach's station 1. It was near the village, and we trekked across some rocky parts of the beach to get there. Pay attention to the time or seawater level when crossing to either the village or station 3.
The Essentials
Business Name: Borawan Island Resort
Contact Numbers: 0906 553 0668
How to Go to Dampalitan and Borawan Islands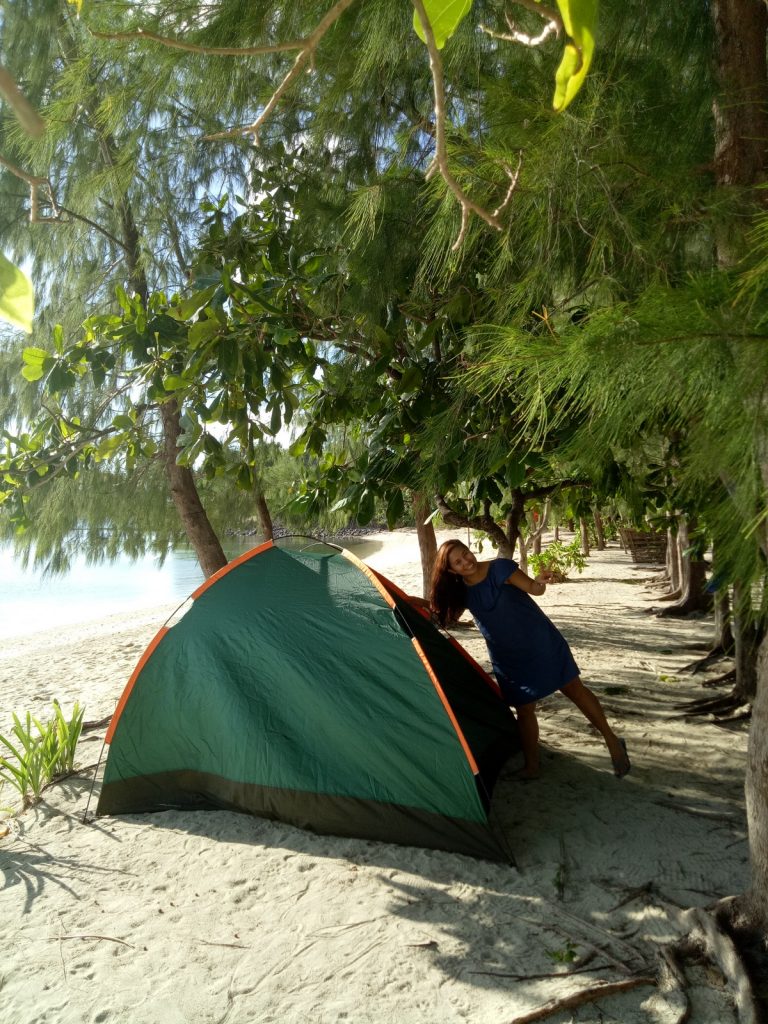 Ride a bus that is bound for Lucena City. The trip will take around 3 hours from Metro Manila. Upon reaching the Lucena Grand Terminal, transfer to a bus to Unisan. The trip is about 2 hours. Tell the driver to drop you at Padre Burgos, where you can ride a tricycle to the pier. Inform the tricycle driver that you are going to Dampalitan or Borawan.
When you arrive at the pier, there's an office where you can arrange your boat trip. The local leader will assist you. A boat ride is around Php1,000-2,000, depending on the load or package. You can also ask them to help you with your meals.