Batangas is a popular weekend and long holiday destination because of its proximity to Metro Manila and other nearby cities. Many would-be visitors go on a spontaneous trip to this province for its mountains, which, with their short but scenic trails, make for excellent day trips.
If you're planning to go on a hike in Batangas, here are some beautiful mountains to conquer as soon as they reopen!
Mt. Batulao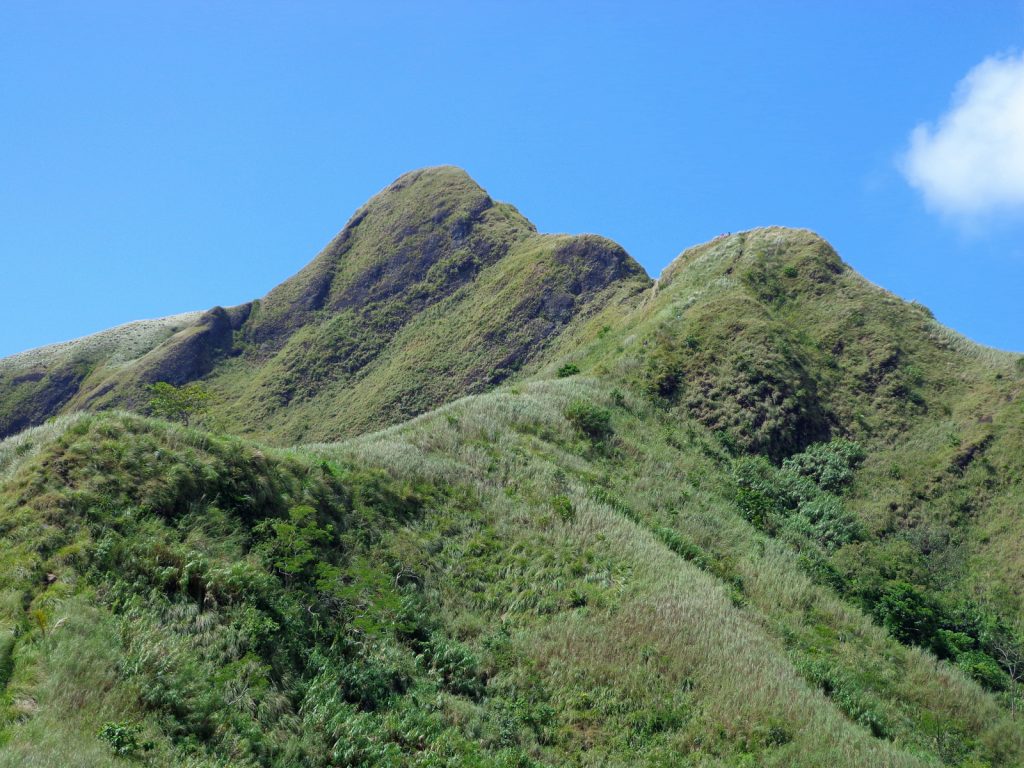 Mt. Batulao is popular for its scenic views characterized by rolling hills and rock formations. The trail is moderately easy with gradual ascents and descents. It is also highly accessible by public transportation.
There are plenty of rest stops along the way. If you plan on camping, there are several campsites in the mountain.
How to get there: Get on a DLTB bus traveling to Nasugbu from the Buendia Station. Get down at KC Hillcrest Golf Club or Evercrest. Tell the driver or conductor you want to hike Batulao. They'll know where to drop you. Fare is around P125 one way.
Fees: P500 guide fee for up to five persons, plus P60 registration fee each for the old and new trail; P25 for toilet and bath use
Mt. Talamitam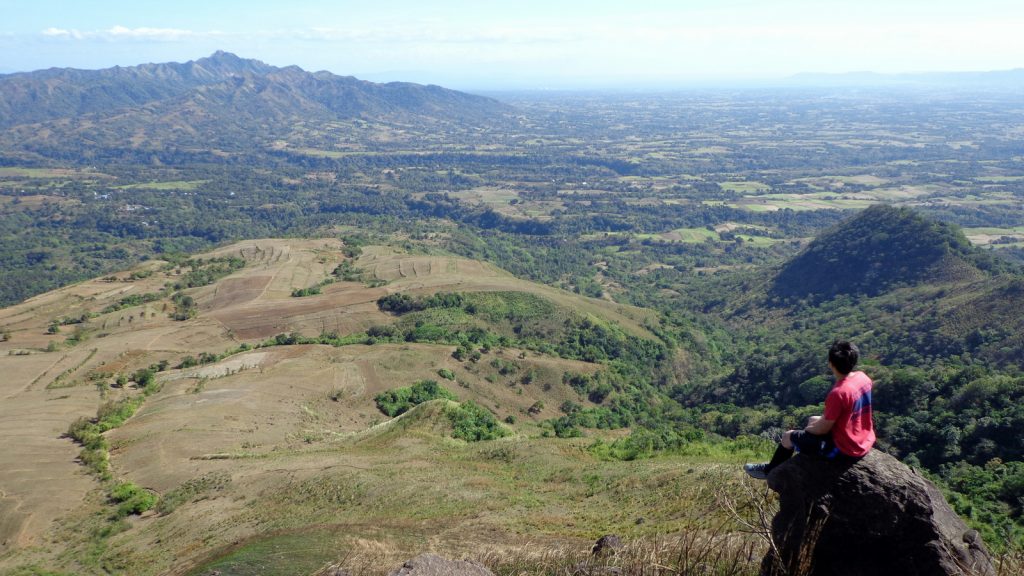 Mt. Talamitam provides adventure seekers with a scenic and easy trail to the summit. Much of the trek consists of open grasslands with few trees, so be sure to bring sunblock and a cap/ hat, and wear a long-sleeved shirt. The ascent to the summit is gradual, but the last few meters are steep. Once you reach the top, you'll get spectacular views of the surroundings.
How to get there: Make your way to the DLTB terminal in Buendia and hop on a bus bound for Nasugbu. Fare is approximately P111. Tell the driver or conductor you'll alight at Sitio Bayabasan, Brgy. Aga for Talamitam.
Fees: P40 registration; P300-P500 guide fee depending on size of group (not required)
Mt. Manabu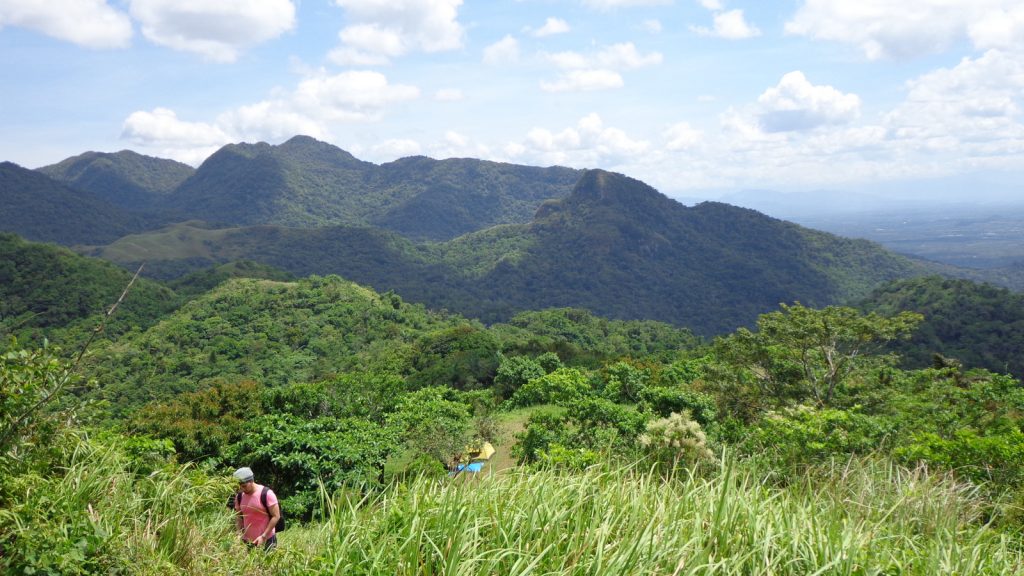 At just 760 meters high, Mt. Manabu is an easy day hike. The woodlands trail is scenic and easy to follow. There's plenty of shade for a quick break before moving on to the next area. One of the highlights of the trek is the cross near the summit.
How to get there: Board a bus bound for Lipa from either Cubao or Buendia. Get down at Robinson's. Fare is around P124 one way and takes about three hours. Then, hop on a jeepney traveling to Fiesta Mall Junction. Fare is around P10. After alighting at the junction, hire a tricycle to take you to Sulok for around P15 per person.
Fees: P20 registration fee
Mt. Maculot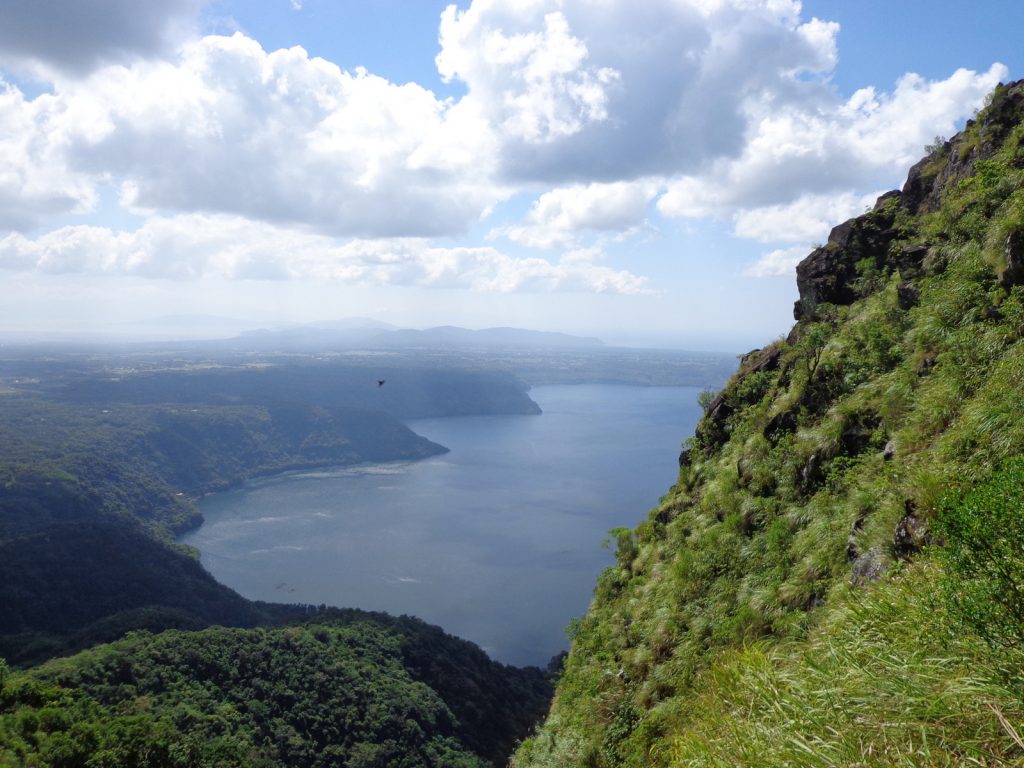 This famous hike in Batangas has three parts: the Grotto, the Rockies, and the summit. Most day trippers just go to the Rockies, which is just over 700 meters high. Even if you don't make it to the summit, the views from the Rockies are already worth it. Here, you'll get a bird's eye view of Taal Lake. You also have the option to do a traverse from the Rockies to the summit, then to the grotto. The summit is around 930 meters high.
How to get there: Get on a bus going to Lemery, Batangas from either Buendia or Cubao. light at Cuenca. Fare is approximately P150. Once in Cuenca town, hire a tricycle to the Mountaineer's Store to reach the jump-off point. Fare is around P35/ person. Ask the driver to stop by the barangay outpost to register before the hike.
Fees: P20 registration fee, P800 to P1000 guide fee
Mt. Gulugod Baboy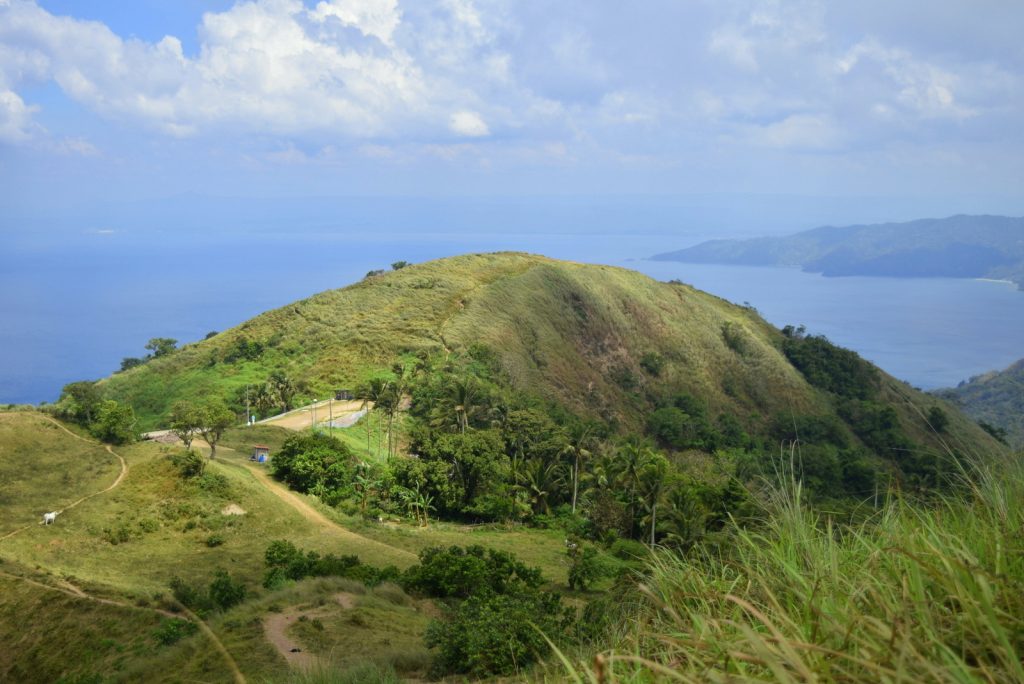 This beginner-friendly hike got its name after the spine of a pig, which it resembles in shape. The mountain stands just over 520 meters high and provides visitors with beautiful views of Maricaban Bay and Sombrero Island. The trail is gentle, easy, and straightforward, making is a good first mountain to climb. Some tourists combine this trek with a stop at surrounding beaches or scuba dive shops in Anilao.
How to get there: Get on a bus traveling to the Batangas Grand Terminal. You can catch one from Cubao or Buendia. Fare is from P157 to P207. From the terminal, board a jeep going to Anilao. Tell the driver or conductor to drop you off at the Philpan-Mabini junction or simply say Gulugod Baboy. Fare is around P35. From the junction, hire a trike to take you to the registration area for P50/ person.
Fees: P500 guide fee for up to five people (optional), P60 registration fee, P50 environmental fee, P30 summit fee
Taal Volcano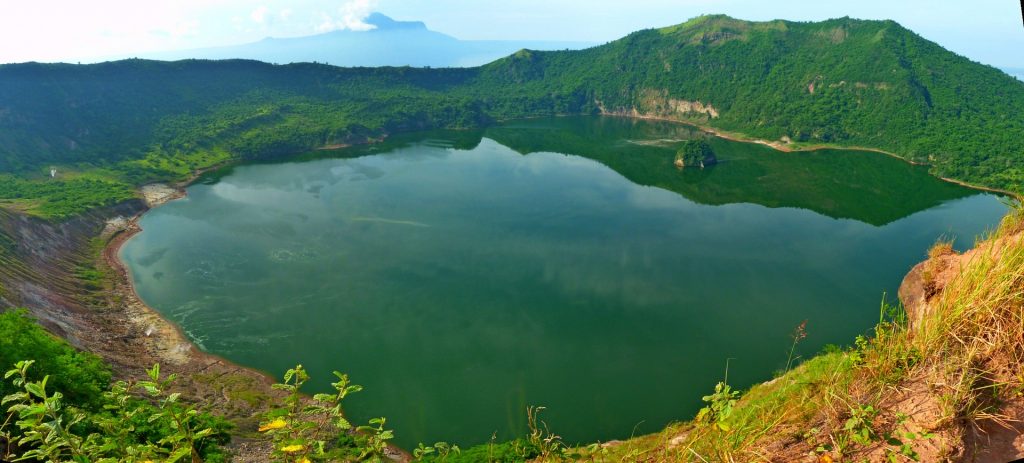 Update: The volcano is currently closed to hikers.
Despite its small size, Taal Volcano is one of the most active volcanoes in the country. At just 311 meters, its elevation isn't too high and the summit easy to get to. The combination of views and easy access make this volcano a popular dayhike for city dwellers. The gradual incline takes a leisurely couple of hours, culminating at the summit where you'll have a fantastic view of the lake. Cap off your trip with a meal in one of the restaurants nearby.
How to get there: Get on a bus traveling to Tagaytay from the Buendia bus terminal. Fare is around P83 and may take up to two hours or more, depending on traffic. Get down at Olivares or the Rotunda near the police station. You can hire a tricycle to Talisay or your chosen boat station for P150 up to three passengers.
Fees: P2,000 boat rental for up to seven people, P500 horse ride, P500 guide fee, P100 environmental fee, P50 Taal port fee