Colorful, diverse and flavorful, Zamboanga City's cuisine is a melting pot of different cultures. Zamboanga's rich history as a former Spanish settlement has infused Hispanic flavors and food preparations to Filipino dishes. Its proximity to the Sulu Sea has blessed it with a variety of fresh seafood-based dishes.
The presence of different tribes from the Sulu archipelago and the Malay peninsula, known for their heavy use of exotic spices in their own cuisine, have also added a distinct touch to the food, making visits to Zamboanga City a culinary adventure.
For first-time visitors, here are just a few of the notable dishes that you can try there.
Curacha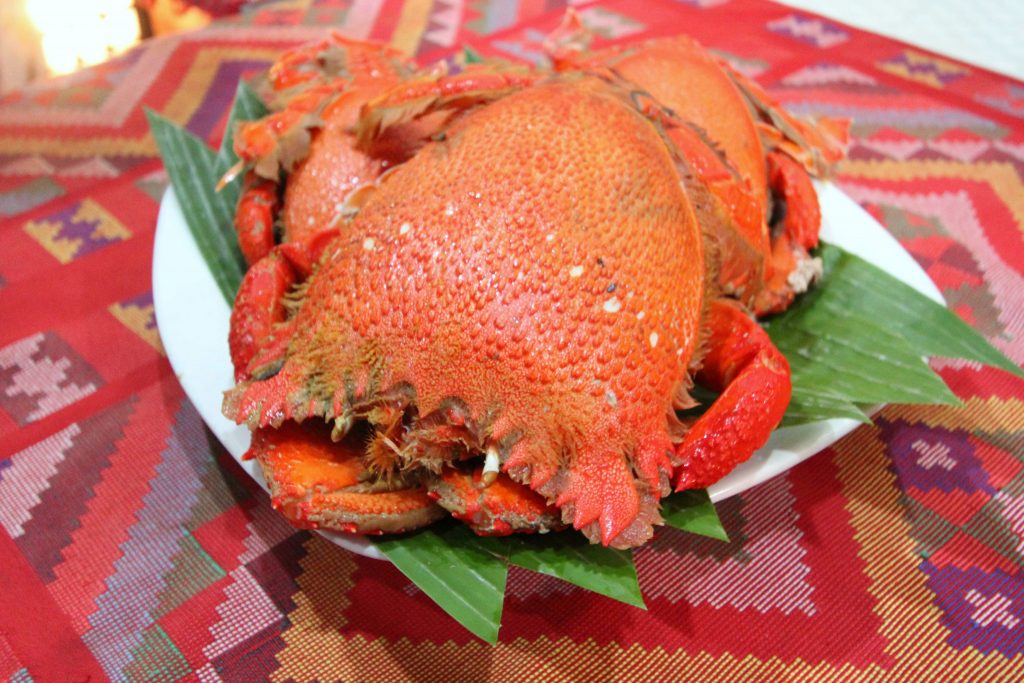 Curacha is the local Chavacano name given to a species of deep-sea crab commonly found in the waters of Sulu province and waters surrounding Zamboanga City. Also known as "spanner crab" or "red frog crab", this bright orange crustacean is usually steamed or boiled to preserve the flavor.
Unlike other crabs where majority of meat comes from the claws, most of the meat in curacha can be found in its body. Curacha has become a sought-after delicacy for both locals and tourists in Zamboanga City, with restaurants serving different versions of the seafood dish.
One of the best places to try curacha is Alavar Seafood Restaurant, the most popular homegrown fine dining restaurant in Zamboanga City. Their Curacha is topped with Alavar Sauce, a delicious blend of coconut milk, crabfat and spices that will leave diners craving for more.
Alavar Seafood Restaurant also serves heirloom recipes, Zamboangueño specialties and Spanish-inspired dishes like Paella Valenciana and Paella Negra.
Another place to try curacha is Vista del Mar, a seaside resort where diners can enjoy a beautiful view of the sea and the breeze during their meals. The restaurant serves heritage recipes using ingredients abundant in the region. Their take on Deep-Fried Curacha is served with their own signature seafood sauce.
Knickerbocker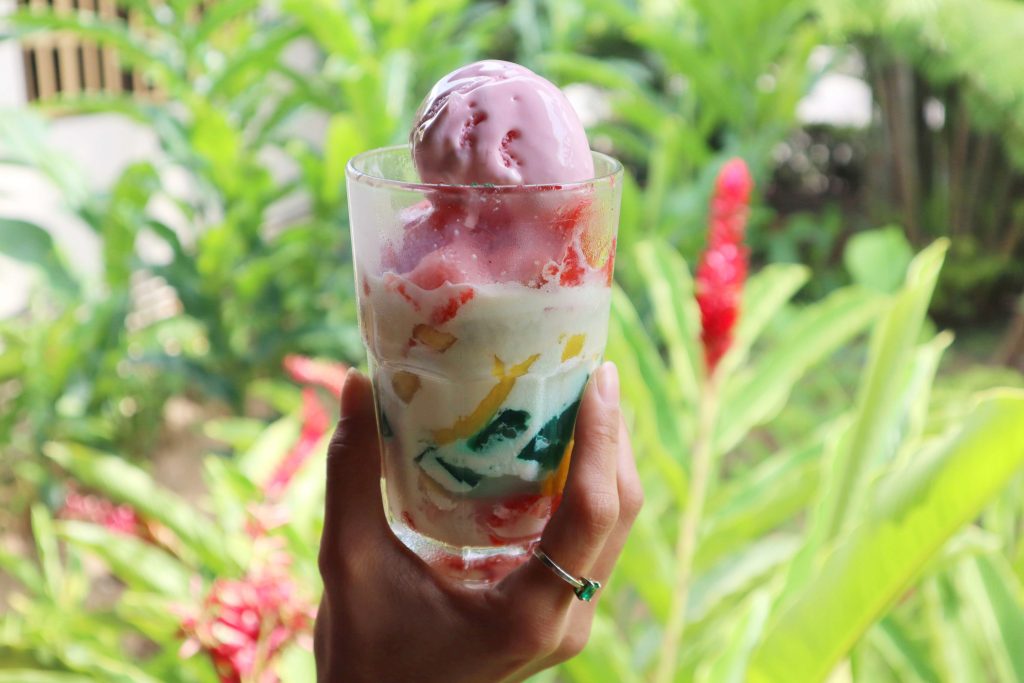 There are many versions of halo-halo around the country, and Zamboanga City has its own popular variant. Knickerbocker is a colorful and refreshing halo-halo like dessert of sliced fruits like mango, watermelon and banana, mixed with gelatin and topped with strawberry ice cream and milk. Unlike other types, it doesn't come with shaved ice, and is more like a fruit salad with ice cream.
This is the signature dessert of Hacienda de Palmeras, a well-loved restaurant that serves traditional Filipino cuisine as well as Zamboangueño and Asian-inspired dishes. Tourists can also grab glasses of Knickerbockers for a healthy and filling snack at Pinoy Patio in Paseo del Mar, a popular seaside boulevard and local food hangout in town.
Satti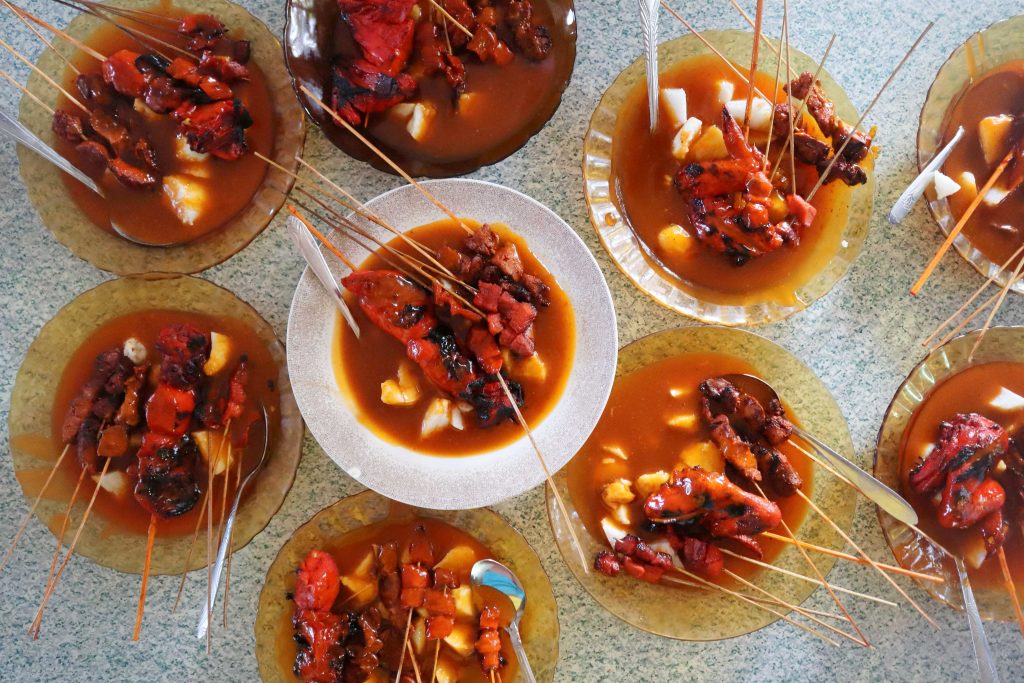 Sati Ayam or Satti is another local favorite of barbecued meat similar to the Southeast Asian satay. Satay is often likened to barbecue, its main ingredients usually consisting of small pieces of grilled beef, pork, liver, or chicken glazed with a spicy sauce.
In Zamboanga, satti is popularly served as a breakfast meal for locals. Their take on satti is grilled chicken served with chunks of rice from puso (rice wrapped in coconut leaves) dipped in a thick spicy sauce that's poured over the whole dish like soup or gravy. The halal-certified dish resembles a curry bowl dish.
There are a number of roadside eateries serving satti that are highly recommended by locals, including Andy's Satti, Johnny's Morning Sun Satti and Jimmy's Satti.
Lokot-lokot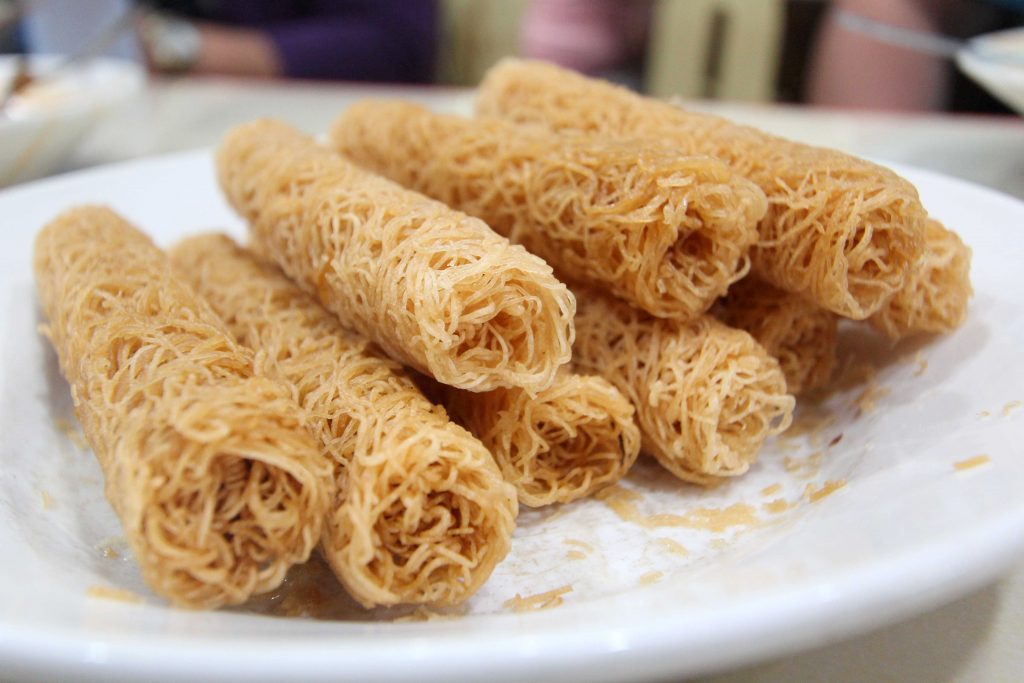 Native Muslim sweets and pastries are typically served during special occasions or packaged as souvenir items.
One of the most popular ones you can try is lokot-lokot, biscuit rolls made with fried strands of rice flour batter. The sweet treat is usually served during special occasions such as the "Hariraya" or the feast of the Eid-il-Fitr, which celebrates the end of the fasting month of Ramadan. You can also buy packaged products of lokot-lokot to take home.