The province of Bohol announced that it will be officially reopening to tourists across the Philippines on December 15, 2020. Bohol Governor Arthur Yap mentioned that this applies to all tourists from general community quarantine (GCQ) areas and includes all ages. A media familiarization trip was conducted just recently to offer visitors a glimpse of what traveling in the new normal looks like in the province.
Traveler requirements
As with other destinations that have recently reopened in the country, visitors need to undergo an RT-PCR test 72 hours before departure and present a negative result upon arrival in the province.
They also need to have the following:
Hotel reservations booked prior to arrival
Pre-booked transport services
Pre-booked tour packages (only those offered officially by the LGU)
In contrast to other provinces, Bohol does not require travelers to stay cooped up in their hotels for quarantine purposes.
Visitors who pre-registered via Bohol's website will have been given a unique QR code that can be saved on a smartphone. Upon our arrival at the airport, we were presented with personalized contact tracing cards that contained that unique QR code.
The cards were like our visa around the island. We just had to present these for scanning at respective hotels and establishments we visited, so we no longer had to keep filling up forms manually.
Contact tracing measures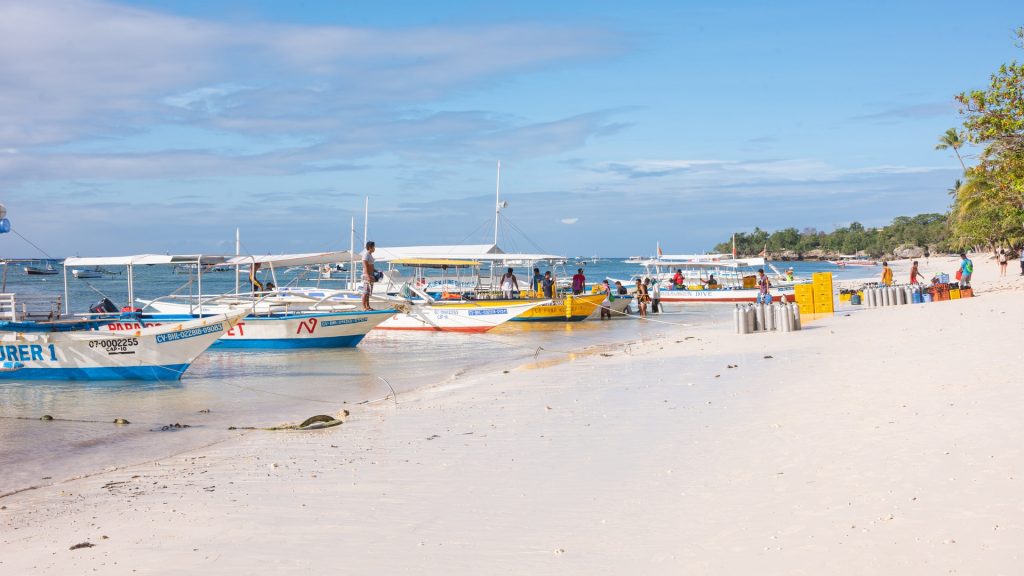 Before traveling, visitors are required to pre-register ni Bohol's official tourism portal and fill out online forms. They will then be given a digital QR code (which they should save in their smartphone). The code serves as a pass for visiting attractions, staying in hotels, and other facilities, allowing travelers to do away with the tedious task of filling out forms repeatedly.
For more efficient contact tracing, they are also required to download the Traze app.
At the airport and beyond
Travelers who arrive via plane must scan their QR code in several airport checkpoints. Prepare for long queues. Come at least three hours ahead of your departure time.
All passengers must wear face masks and face shields at all times.
Upon arrival at the new Bohol-Panglao International Airport, guests will be handed contact tracing cards.
What to expect in hotels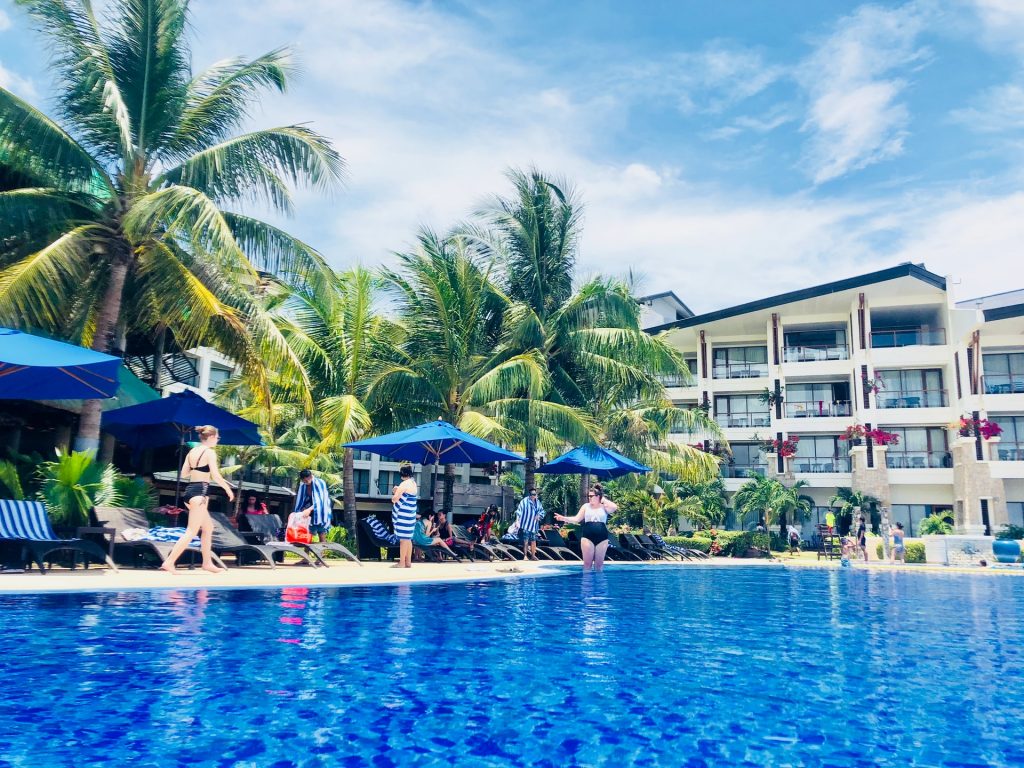 Many hotels in Panglao that are allowed to operate during the pandemic offer beach access, private pools, and other well-kept facilities for the ideal staycation. Breakfasts are plated and social distancing is strictly implemented when dining.
What to expect on tours
Bohol does not allow DIY (do-it-yourself) tours and spontaneous trips. All tours must be pre-booked through DOT-accredited travel agencies.
Island hopping tours are run only in a single port. Tourists are not allowed to take personal tours directly from beachfront hotels. Meanwhile, the famous Loboc River Cruise now offers plated meals as opposed to buffet lunch. Folk dance and live musical performances still operate as usual on the cruise.
For those who are touring outside Panglao, they will, per guidelines, need to present contact tracing cards and other social distancing measures.