Along the southwest coast of Cebu lies the municipality of Moalboal, a coastal resort town perfect for tourists who are looking for adventurous and diverse activities for their vacation.
Moalboal is just a three-hour drive from Mactan International Airport, and it's a destination better known by foreigners than locals. If you're into diving, island-hopping, or canyoneering, then Moalboal might just be your next dream vacation spot.
Here are some of the things you can do in Moalboal.
1. Experience the sardine run at Panagsama Beach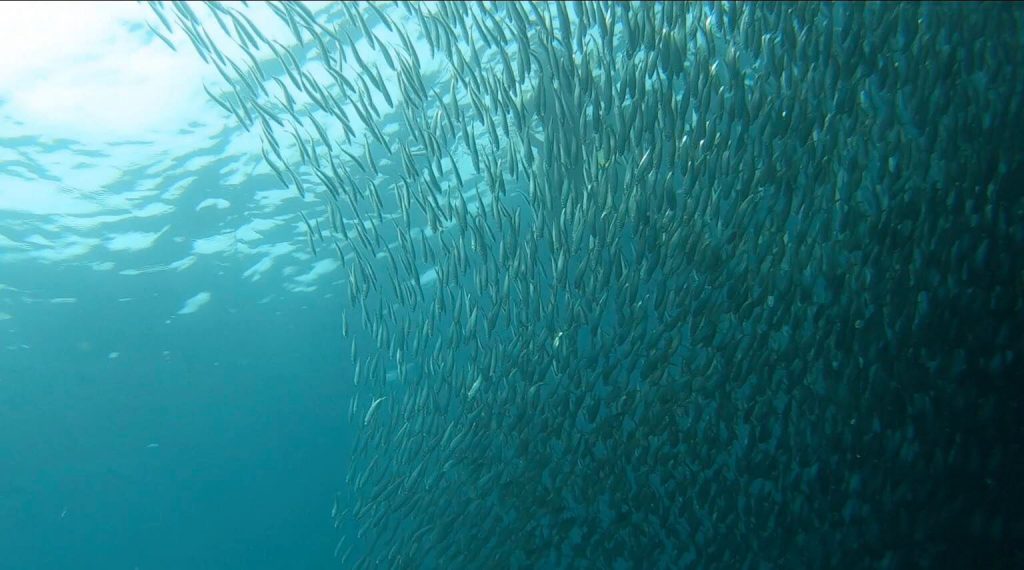 Right off the shore of Panagsama Beach is Moalboal's famed sardine run. From November to May, millions of sardines gather just 30 meters off the coast. Even if you're not an experienced swimmer, you can easily snorkel to watch giant schools of silvery sardines. It's a breathtaking experience to see the sardine run within such close proximity, so it's something that should be high up on your Moalboal bucket list.
2. Look for turtles while island hopping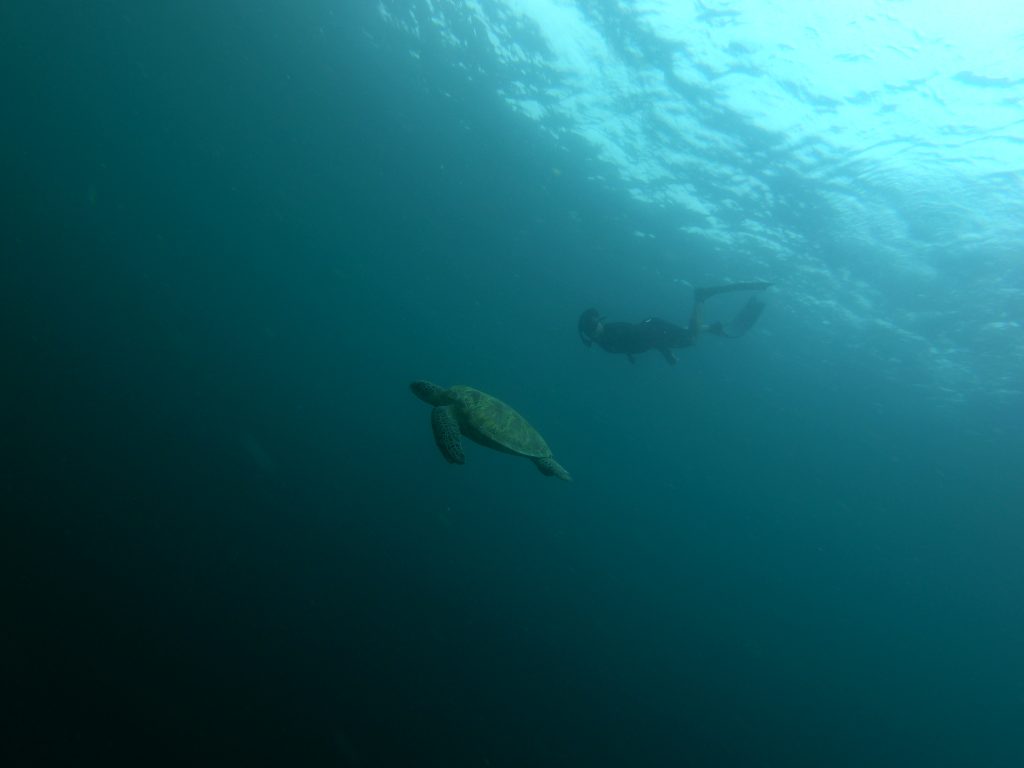 Part of Moalboal's charm is its thriving marine life, so don't miss island hopping if you plan to visit Moalboal. The usual route includes Pescador Island and Turtle Point, which are the best places to see underwater gardens and small schools of fish. In either site, the chances to swim alongside turtles are really high, so don't leave without trying to look for one!
3. Visit the White Beach of Basdako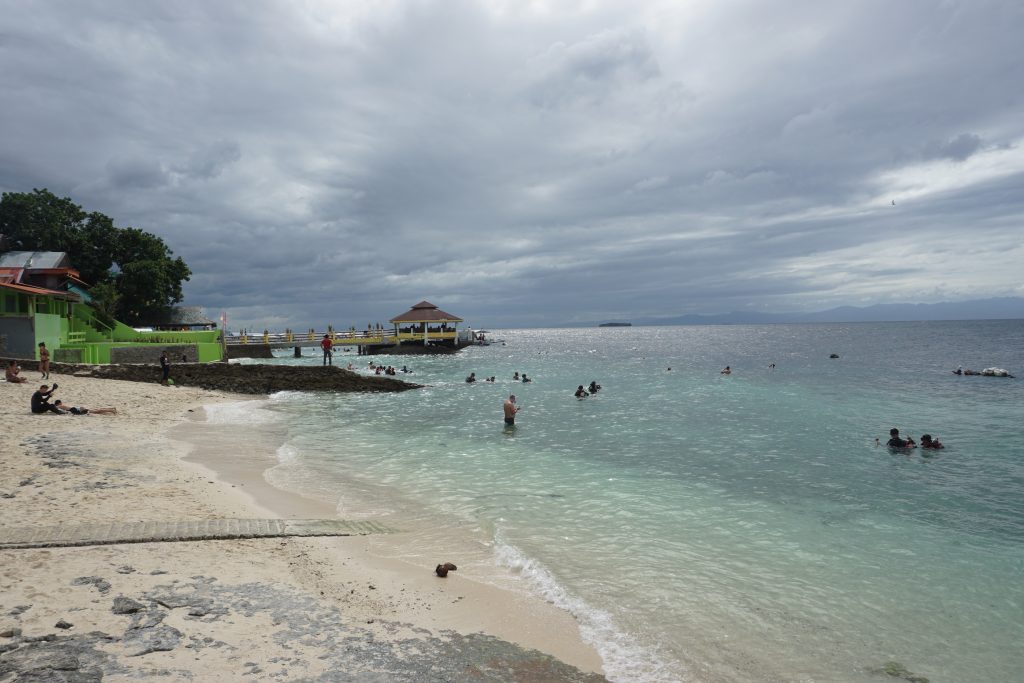 If you're staying at Panagsama Beach, you can opt to take the 30-minute drive to Basdako Beach either by habal-habal or by six-seater tricycles. For a low entrance fee ranging from Php 10 – Php 15, you can experience a day swimming in a white sand beach. Vendors along Basdako sell cool drinks and rent pool floaters out too, so you can definitely have a fun beach party there.
4. Try out different cuisines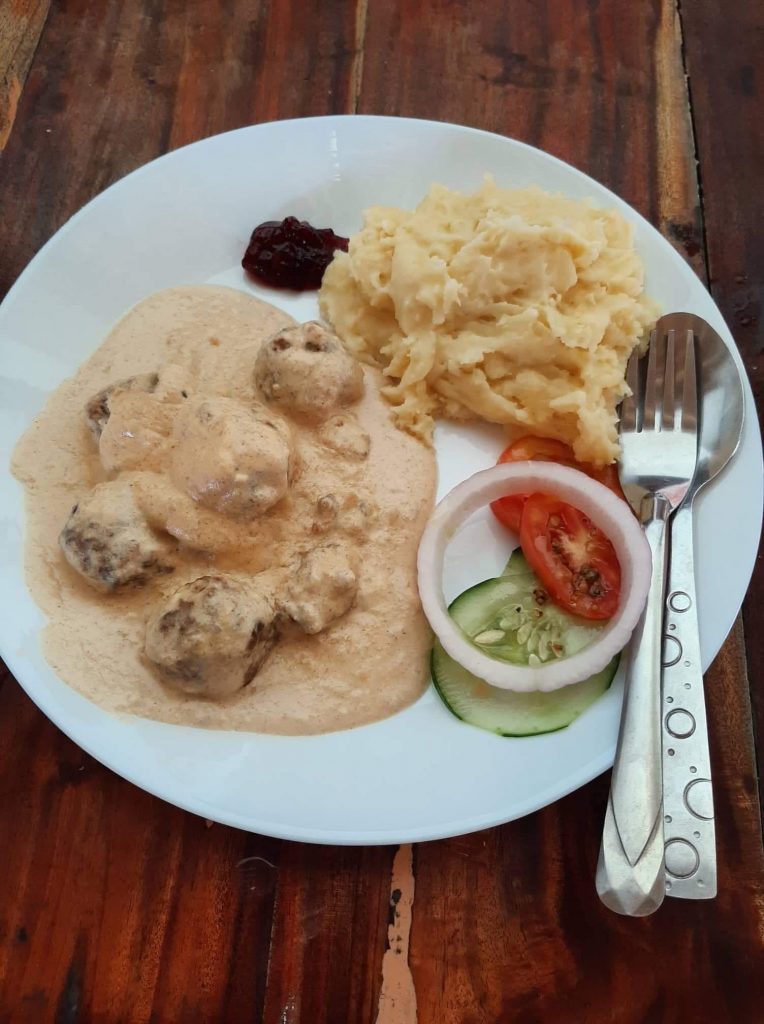 Because Moalboal sees many foreign tourists each year, many of the restaurants in the area are run for them and by them. The Three Bears for example, is a pub that serves American food and is the best place to go when you're craving for burger, fries, and fried chicken. Another Moalboal staple is the Chili Bar – which serves a lot of Swedish dishes, owing to its Swedish founder. It's a cool place to hang-out in after a long day at the beach, serving an excellent selection of food and drinks (although service time can be a little slow). Both restaurants can be found on Panagsama Beach.
5. Drop by Carcar for lechon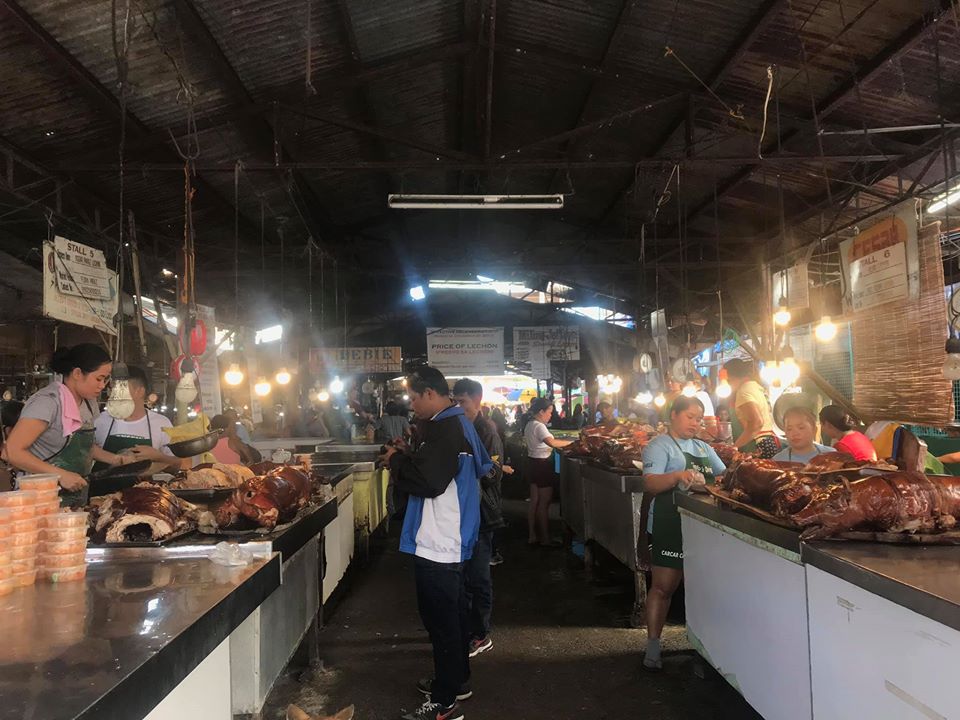 Okay, this is a bit of a cheat, since Carcar City isn't in Moalboal – but it is along the way when driving to and from Moalboal itself. And honestly, you can't miss out on eating lechon while you're in Cebu. When you visit Carcar Public Market, you're likely to find a street of vendors chopping up lechon. For just Php 400, you can get a kilo of freshly-cooked lechon with the crispiest skin and the most flavorful, juiciest meat. Carcar's lechon is an absolute must-try – and at a very reasonable price.