Balar Hotel and Spa offers travelers an elegant and relaxing place to stay in the island province of Marinduque. Opened in 2018, this modern hotel offers convenient accommodations set within natural surroundings for leisure and business who want to explore the "Heart of the Philippines." The hotel's prime location in a coastal area, next to lush groves of coconut trees, affords guests a romantic and intimate ambiance.
Convenient location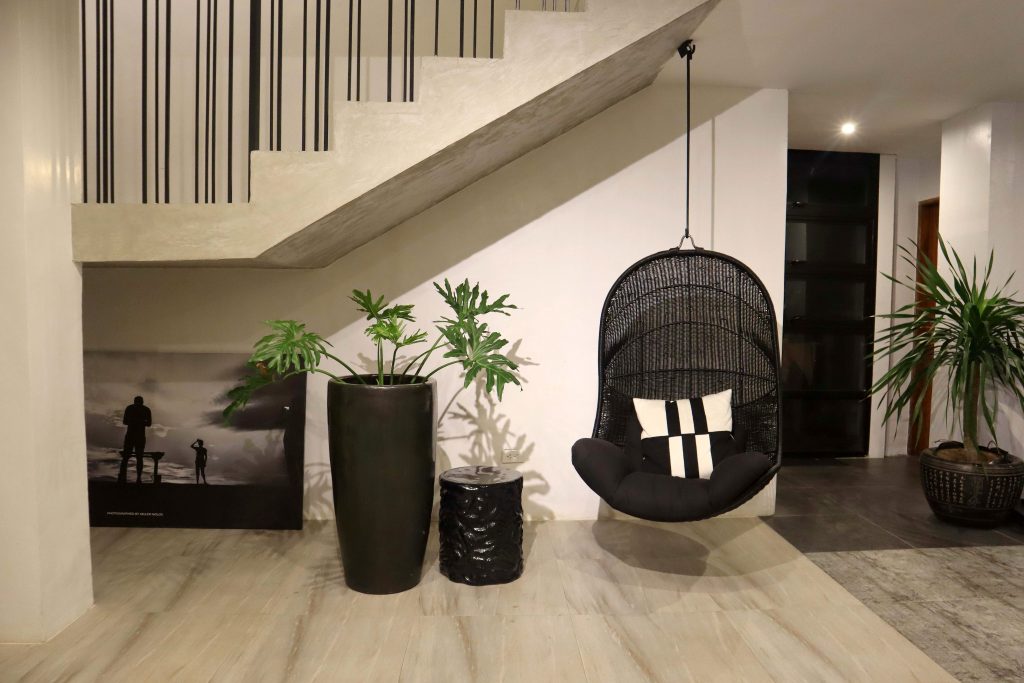 The property is located along the national highway in Boac, just 10 minutes away from the Marinduque Airport in Gasan and five kilometers from the Boac Town Proper. For those traveling by sea from Batangas, it's a 40-minute drive from the Port in Balanacan in Mogpog. Those who wish to experience the area's natural beauty can explore Amoingon Beach nearby.
The boutique hotel promises to deliver high-quality comfort paired with traditional hospitality. The Balar Family and Staff offer personalized, attentive, and warm service that's rarely felt in larger properties.
Balar offers a 24-hour front desk and concierge service, airport transfers, room service and free WiFi. The interiors are minimalist and well-designed, with charming local touches. The hotel displays black and white photographs of iconic spots around Marinduque and makes use of nito baskets crafted by weavers from nearby towns like Mogpog and Gasan.
Rooms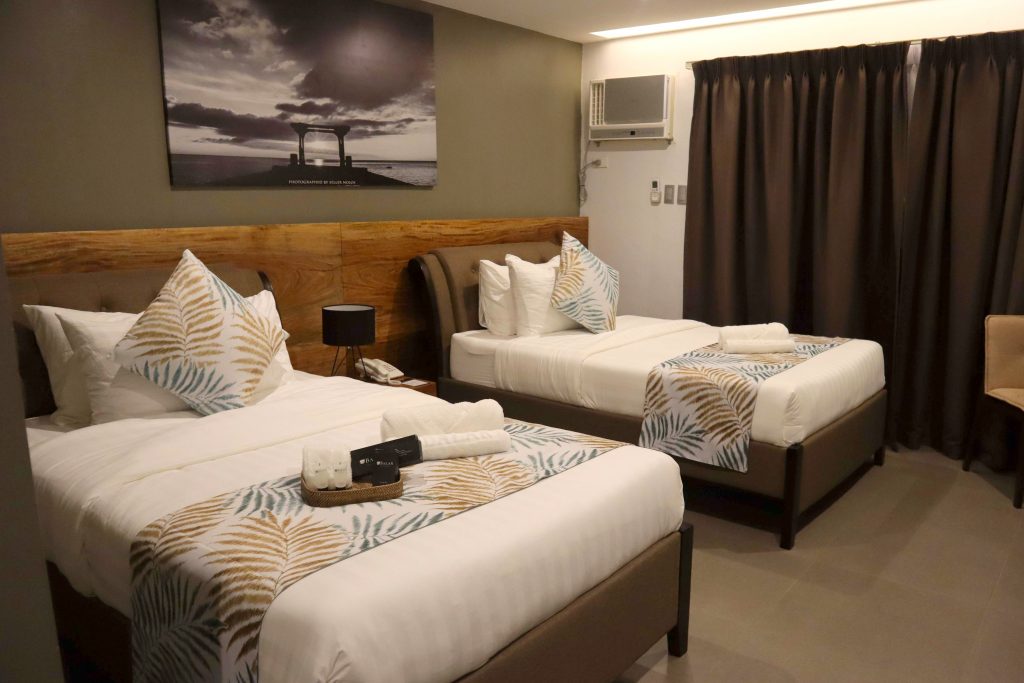 Fully air-conditioned rooms are clean, spacious and stylishly designed with earthy tones and tropical touches. Guests can be ensured of a good night's sleep with the hotel's high-quality, breathable 10-inch mattresses and quality microfiber and hypoallergenic hotel-grade fluffy pillows.
Each room comes with a small seating area, desk, flat-screen TV, minibar, coffee and tea making facilities, and en suite bathrooms with hot and cold showers. Some suites and family rooms have their own private terrace.
Family Room – a 72-sqm room with 4 queen-size beds, small dining area and oversized sofa. Ideal for up to 8 guests. Best for families or groups.
Executive Suite – a 33-sqm room with 1 queen-size bed, balcony, desk and office chair. Ideal for business travelers or couples. Maximum of 2 guests .
Superior Quad – a 30-sqm suite with 2 queen-size beds that can fit a maximum of 4 guests. Ideal for small families or friends.
Twin Deluxe – a 30-sqm room with 2 twin beds. Maximum of 2 guests.
Deluxe Room – a 30-sqm room with 1 queen-size bed and balcony. Ideal for solo travelers or couples.
Standard Room – a 19-sqm room with 2 twin beds. Maximum of 2 guests .
Restaurant and other facilities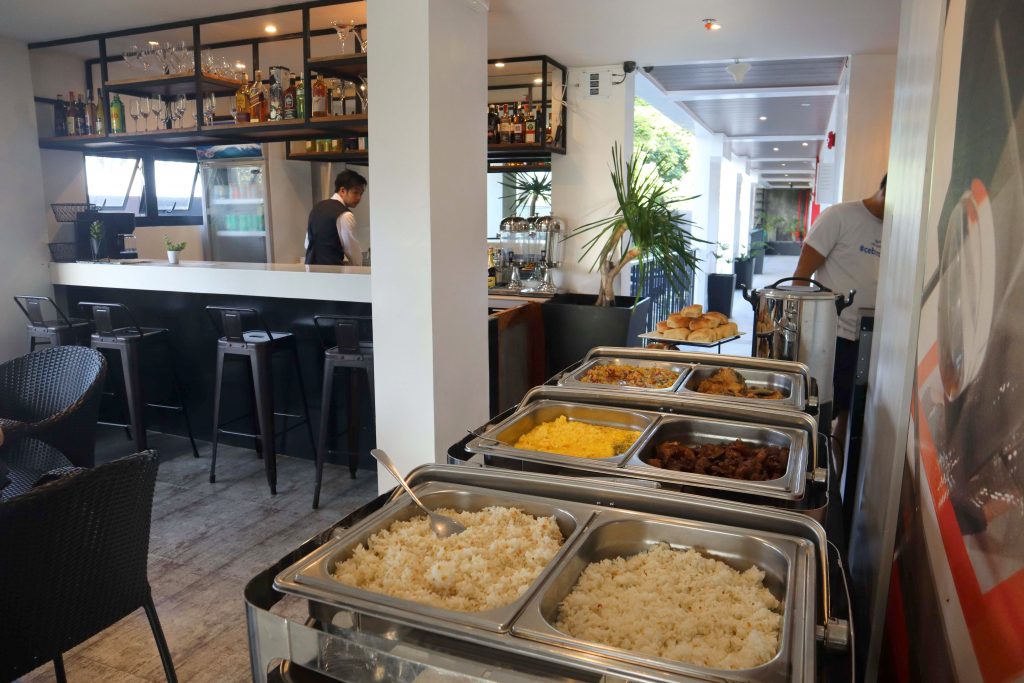 Balar Hotel and Spa houses a restaurant, bar, garden, and more. For business travelers, Balar's boardroom is available for small group get-together and private meetings.
The in-house restaurant serves continental or buffet breakfast for checked-in guests while themed buffet dinners are held during special occasions. Balar's bar lounge offers a cozy space to enjoy alcoholic beverages, cocktails, and spirits in the company of friends or family.
Just a few steps from the hotel is 10 Y. O. Café, a homegrown shop that serves good coffee-based drinks, frappes, hot chocolate, and pastries.
Spa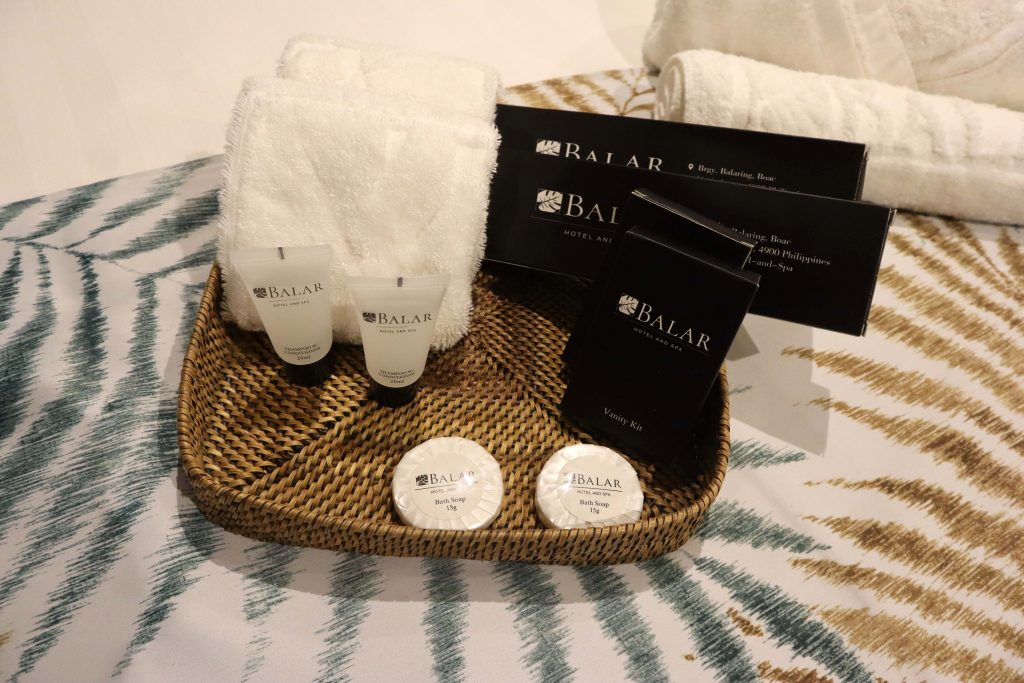 For the ultimate relaxation experience after a day of sightseeing, Balar also provides pampering spa services including full body massage, body scrub, manicure, pedicure, and footspa at Laya Spa.
Aside from being the top choice of travelers, Balar Hotel and Spa's romantic ambiance, quality food and good service have also made it the hotel of choice for weddings, debuts, anniversaries, and special celebrations in Marinduque.
The Essentials: