At the heart of Banawe Street in Quezon City, you'll find a small and charming bakeshop called Le Reussi. It's a French-inspired and family-owned dessert shop that began with a father's passion for baking. With the urging and support of his family and friends, he was able to put up what is now becoming a staple in Banawe. Translated to English, Le Reussi means "to be successful" – which is what this dessert place is aiming for.
Cakes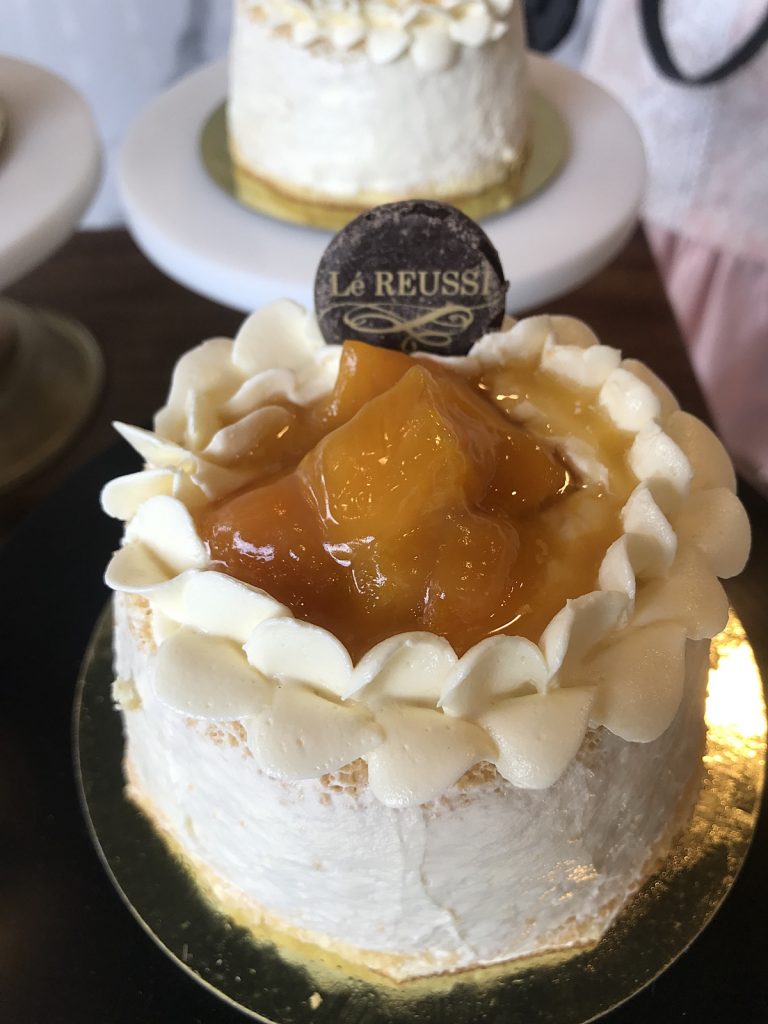 Le Reussi offers regular-sized cakes, as well as a mini version of each flavor, all cute and instagrammable. You can choose from mango, choco tablea, matcha caramel, ube, and mocha. Whole cakes are priced at 1,388php while the mini versions can be availed at 268php each.
Every cake is baked in house from scratch and with love. They make sure that every ingredient is high-quality – something that reflects on the taste of the cakes. The cakes are very soft and fluffy. The sweetness isn't over the top and can be enjoyed by kids and adults of any age. The flavors are perfect for any occasion.
Drinks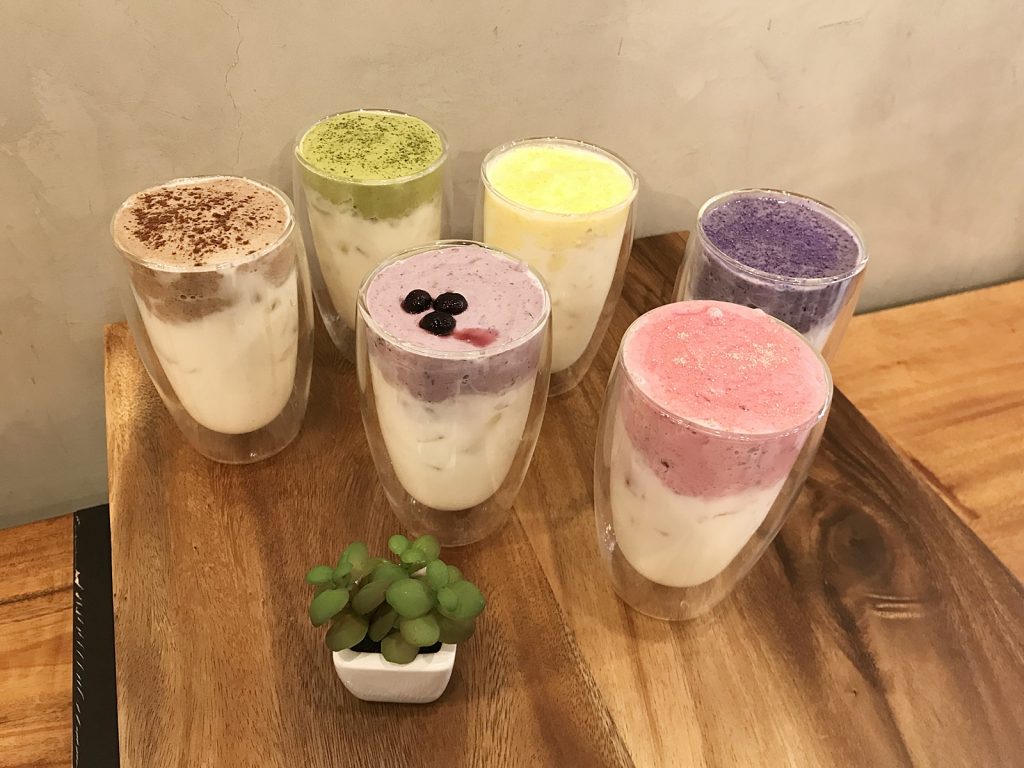 Aside from cakes, there's also a variety of drinks you might want to check out, too. They have coffee, latte, sparkling iced tea, and handcrafted sodas. Their hot drinks include coffee, chocolates, and green and black teas.
Here's the price list for the drinks:
Coffee
Iced coffee – 168php
Latte – 168php
Mocha – 168php
Latte Drinks
Ube – 198php
Matcha – 198php
Cacao – 198php
Strawberry – 198php
Blueberry – 198php
Mango – 198php
Sparkling Iced Tea
Lemon – 168php
Peach – 168php
Passion Fruit – 168php
Handcrafted sodas
Lemon – 138php
Blueberry – 138php
Hot beverages
Brewed coffee – 128php
Hot Chocolate Tablea – 168php
Hot Dark Chocolate – 168php
Jasmine Green tea – 168php
Assam Black tea – 168php
Eco-friendly efforts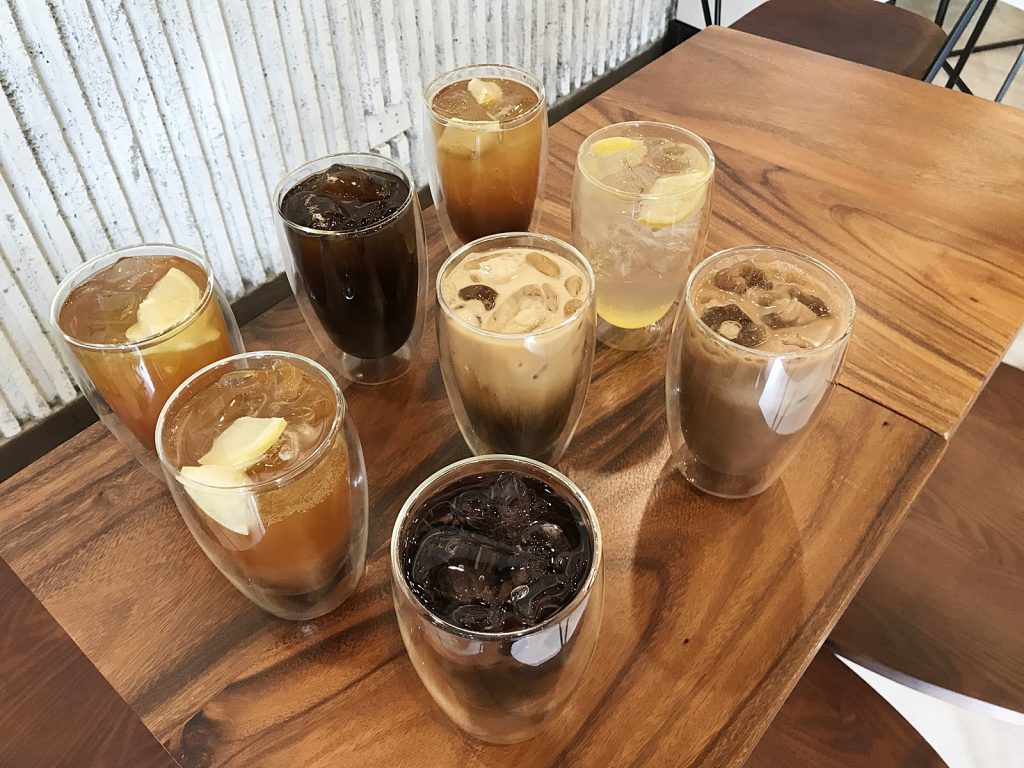 As environmentalism continues to be an important issue, Le Reussi has made an effort to eliminate plastic straws. They use edible straws made from tapioca. Unlike the straws made from rice, tapioca straws last up to six hours while rice straws last up to two hours.
Interiors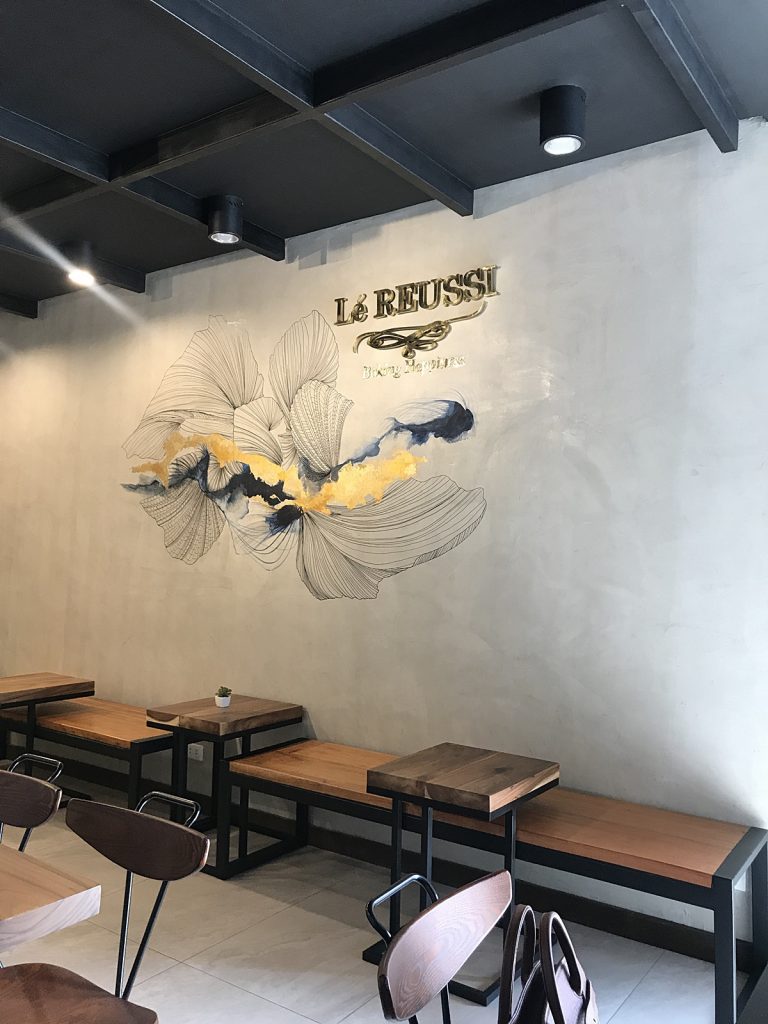 The polished wooden furniture inside the modest space lend a rustic but elegant feel to the place. Le Reussi can accommodate small groups, and even give out complimentary cookies to diners.
Bottomline
If you want great pastries and drinks and a cozy space to share with your friends or family, Le Reussi is the place to be.
How to get there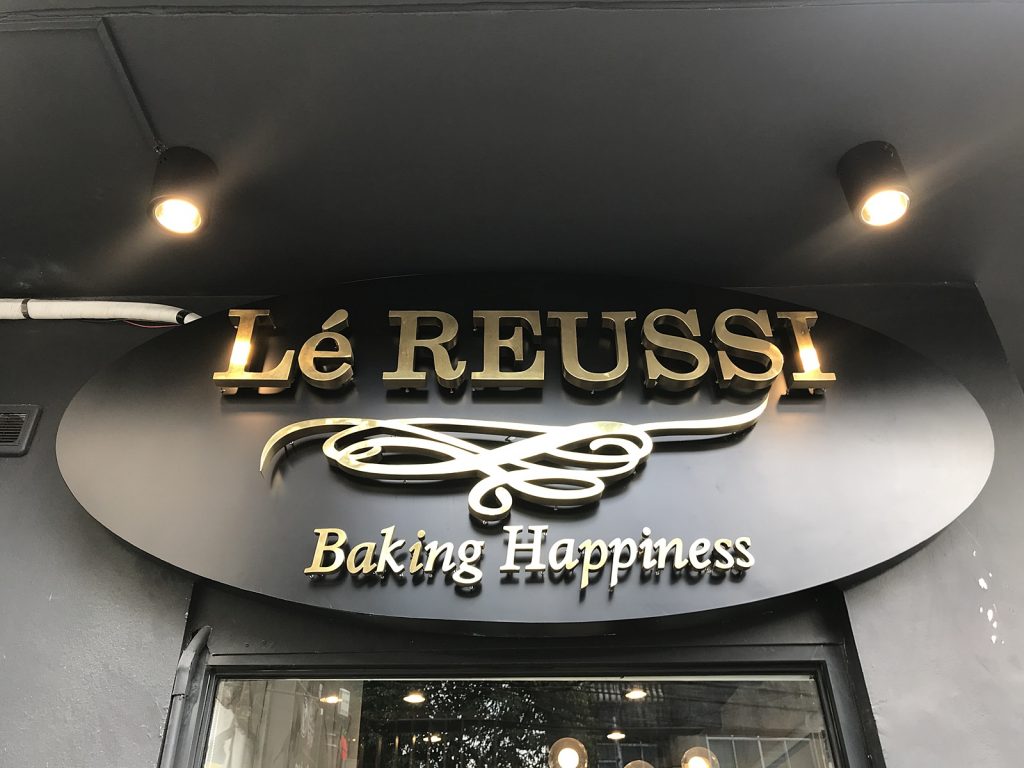 If you have a car, Le Reussi is easily searchable on Google Maps. If you're coming via public commute, take a bus or jeep going to Espana (along Quezon Avenue), then get off at Banawe. You can then ride a jeep in Banawe and alightbefore Sta. Catalina Street. You should see Le Reussi.
The Essentials