Looking for a private villa to get away from the city? Perhaps you need a peaceful retreat to read and write in peace, go soul-searching or maybe self-quarantine somewhere new with your friends and family? How about staying in a Colonial-inspired resthouse offering fabulous views of Taal Lake with your own private outdoor jacuzzi, just within a two-hour drive from Metro Manila?
Ataalaya Farmhouse, a sprawling cliffside retreat that celebrates the heritage and traditions of Old Batangas might be just the sanctuary you're looking for.
This family-owned vacation home rental gets its name from a combination of the Spanish word atalaya, which means lookout tower or point, and Taal, after the famous heritage town and lake in Batangas.
Perks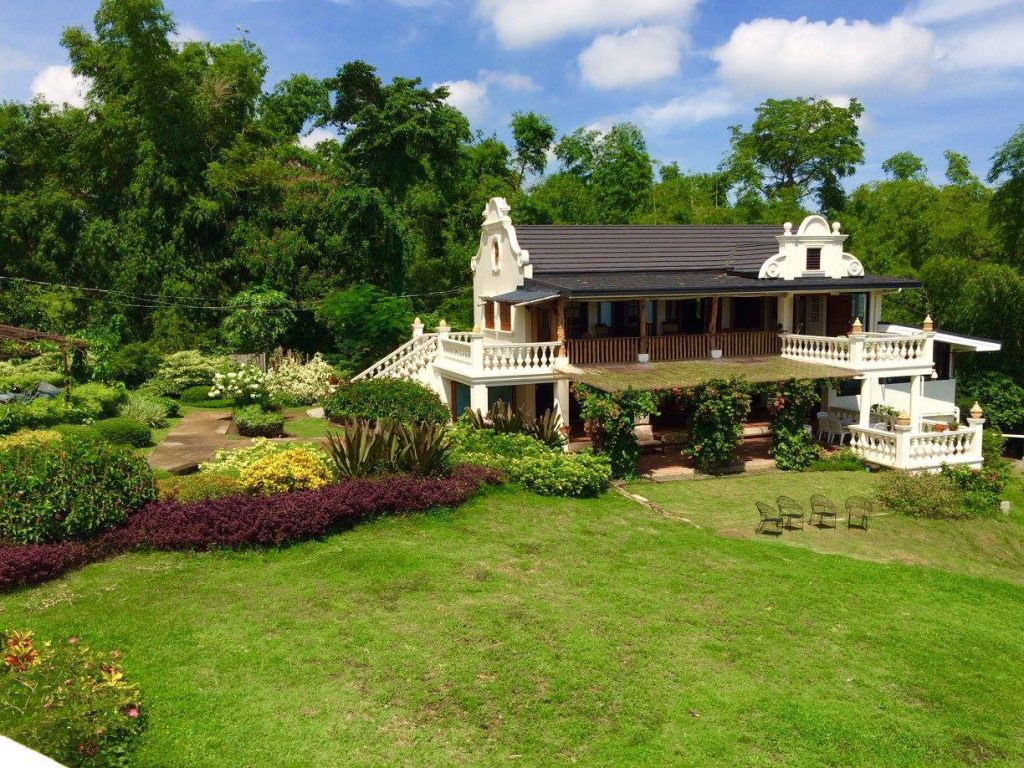 The design of the structure is described as "Colonial Melange", blending elements of Cape Dutch and Indian styles with Philippine traditional architecture, thereby creating the ambiance of a colonial plantation home.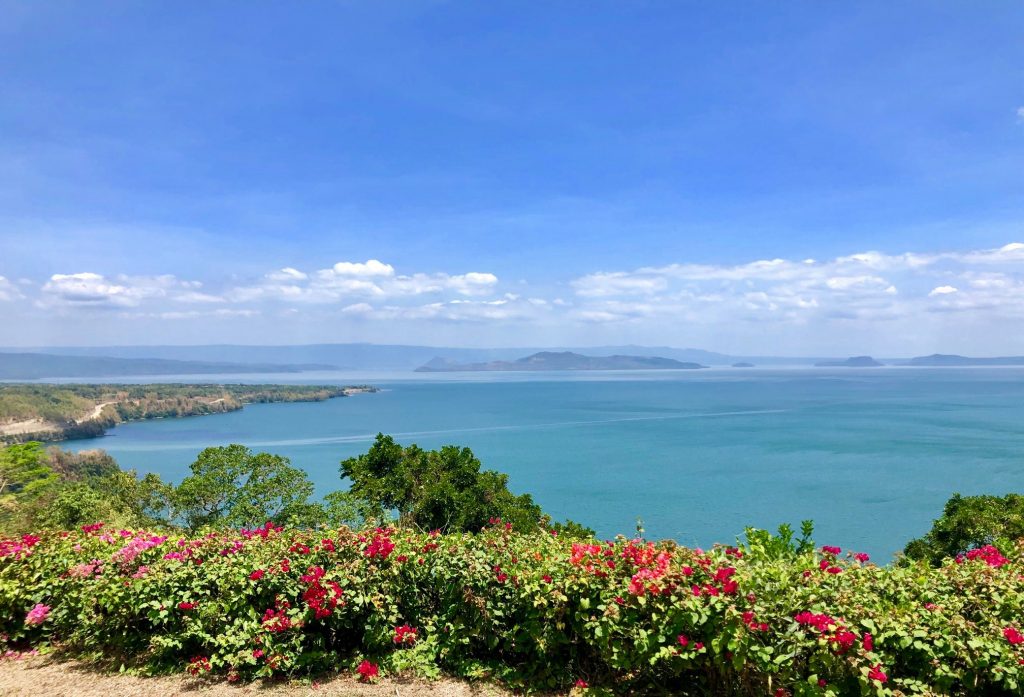 The most striking feature the property offers is the breathtaking view of Taal Lake. From the property, guests can gaze at rolling hills and beautifully landscaped gardens overlooking lakeside views of Taal including the volcano, lake's islands, and, the majestic Mount Maculot, in the distance.
Location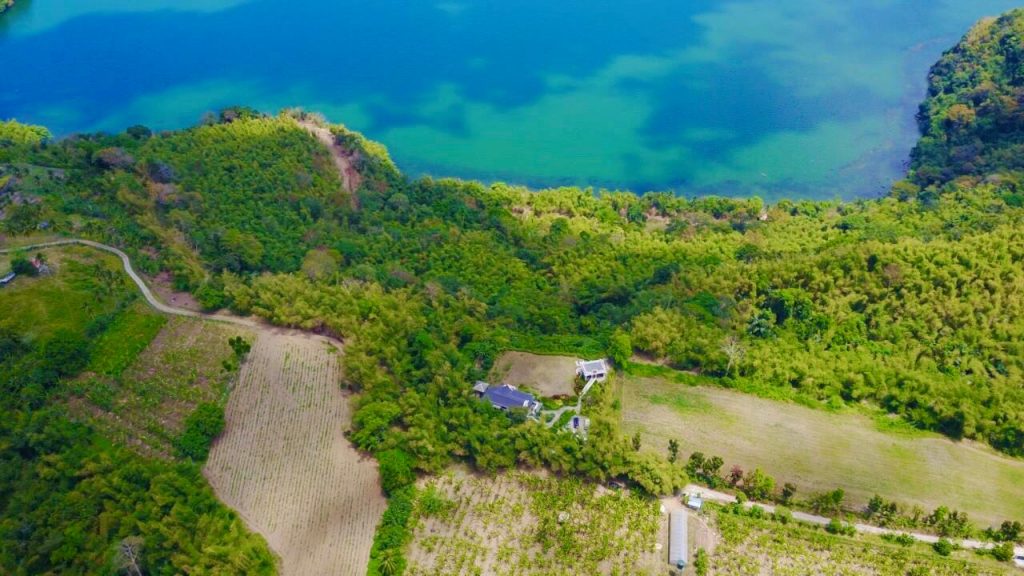 Ataalaya Farmhouse is located on top of a forest clad cliff on the southernmost tip of Taal Lake. It sits within a 5-hectare rural retreat offering a beautiful classic old Filipino house that offers all the complete amenities and comforts of modern living.
Just an hour and a half's leisurely drive south from Manila, and roughly 17 miles from Tagaytay City, Ataalaya offers a magical discovery for guests lucky enough to stay here.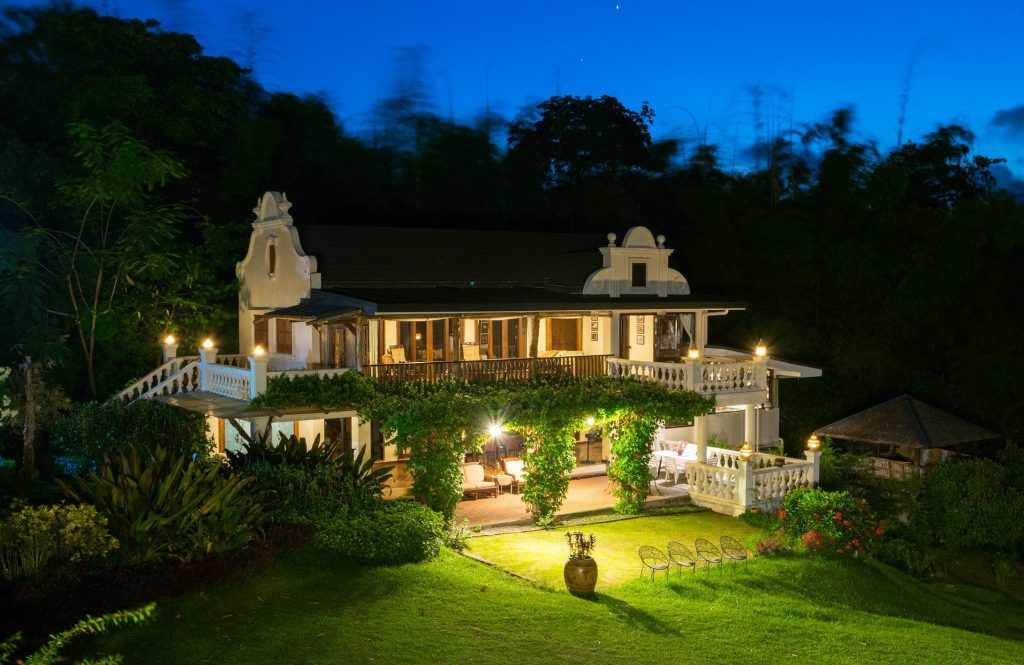 While the view from Tagaytay is well-known to most tourists, Ataalaya Farmhouse is located on a side of Taal Lake that many have yet to see. The property offers such a stunning view of the lake and mountains and distinctive architecture that it could easily pass for a seaside European villa.
The lush jungle backdrop, unusual flora and fauna, manicured gardens, and the absence of urban sprawl below will transport guests to their own slice of paradise and remind them of much simpler times.
Accommodations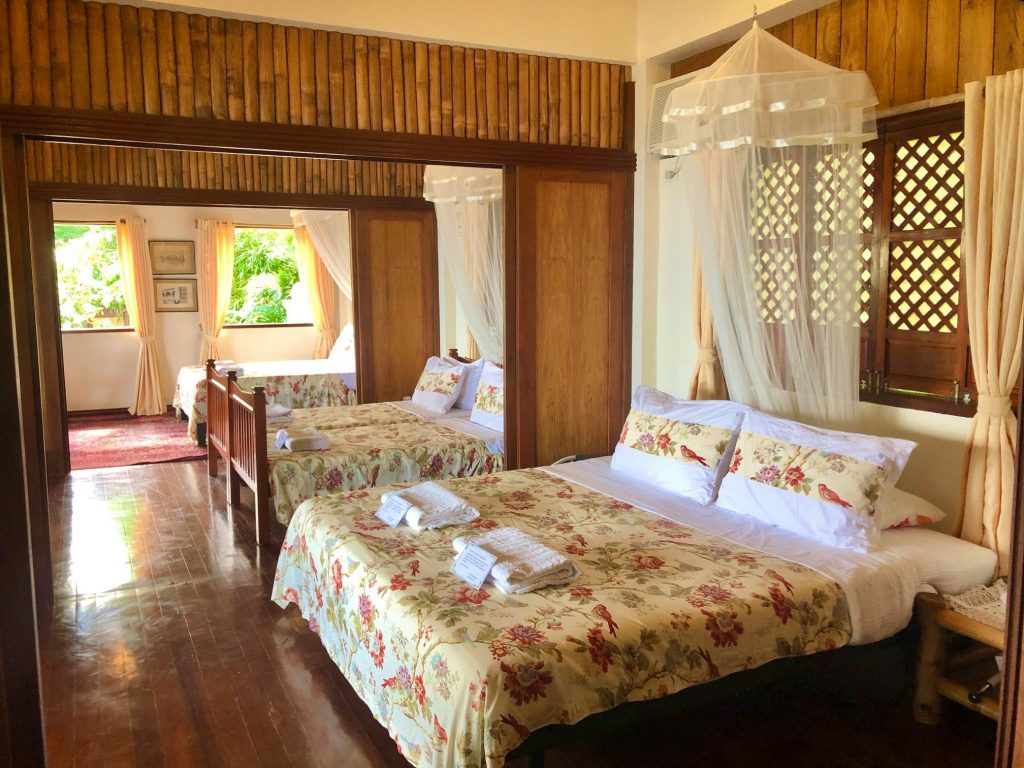 Ataalaya Farmhouse offers an ideal bed and breakfast for families and friends.
The private resthouse can accommodate 8 guests in 3 bedrooms (queen, loft and twin room containing 6 beds. There's also a living room, 2 bathrooms (including one with a bathtub facing a glass window with a view of Taal), kitchen, and alfresco dining and lounge areas.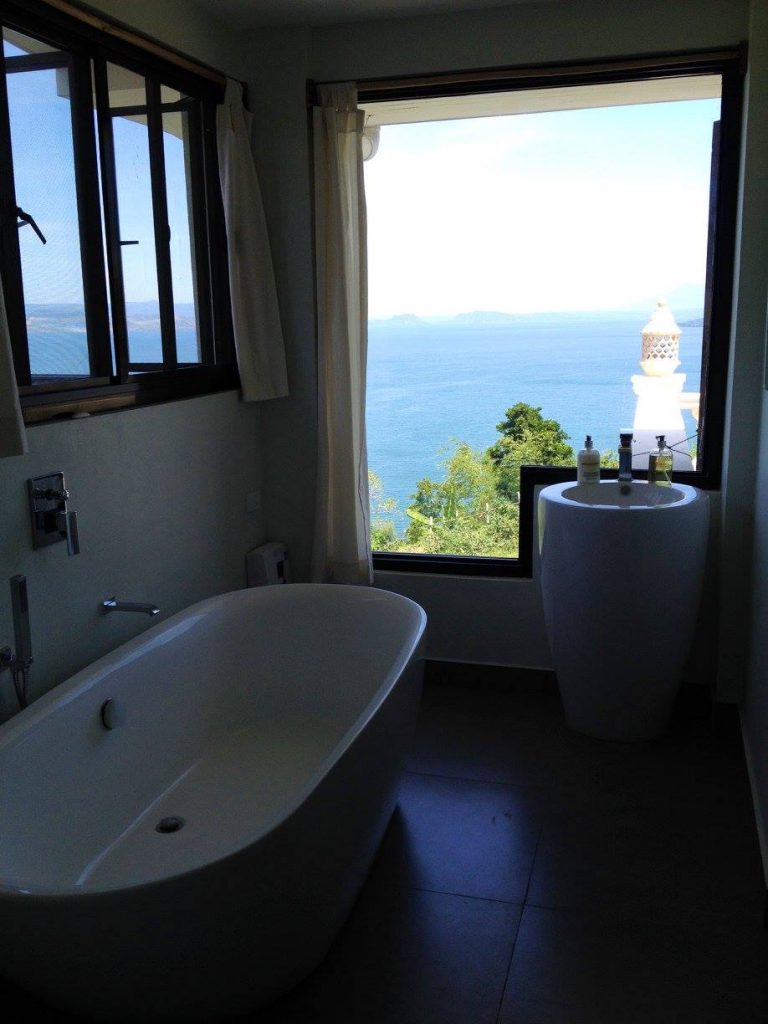 The loft bedroom offers a queen sized bed and 2 floor mattresses, the second twin bedroom contains 2 single beds ideal for 2 pax, and 1 bedroom offers 1 queen bed. Guests and families can rent the entire farmhouse for an exclusive stay. The property allows extra persons sharing the room and sleeping on a folding bed with mattress at an additional cost.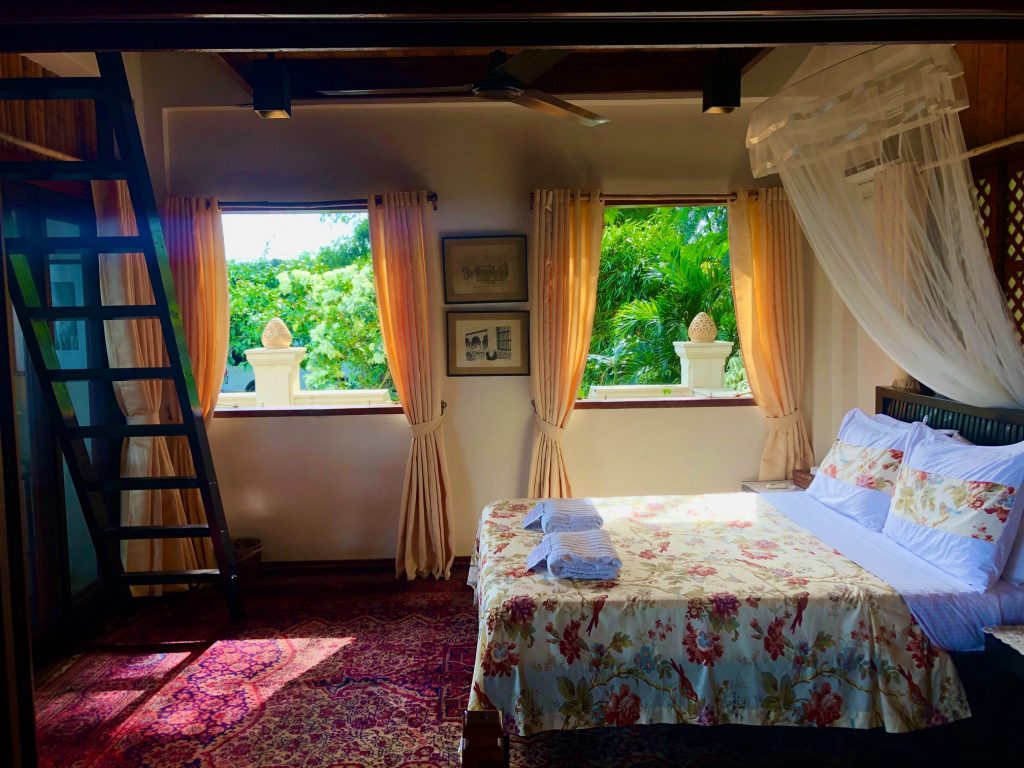 All the rooms have a seating area where guests can relax, while some have their own private terraces and balconies offering nature views. The peaceful enclave has a homey yet colonial ambiance, making it an inspiring getaway for a staycation.
Food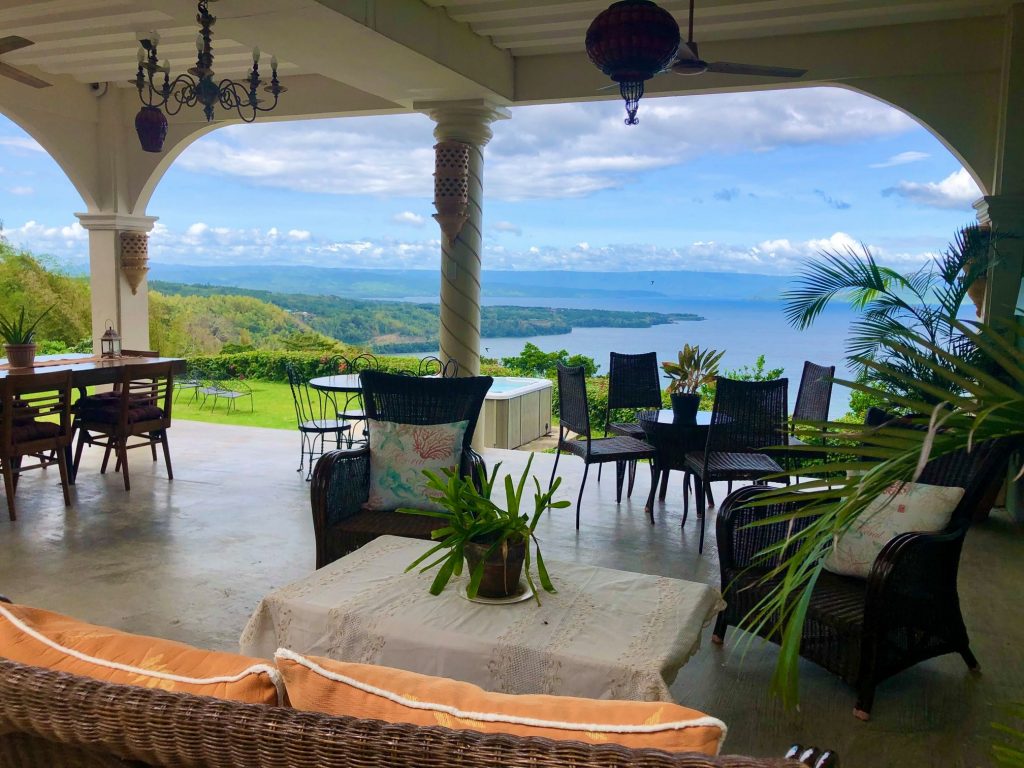 Regular overnight stays come with complimentary Filipino breakfast, served every morning consisting of garlic rice, bread, jams, farm fresh eggs, beef or pork tapa (marinated beef or pork), longganisa (Philippine sausage), fried fish, assorted local fruit, cereals, coffee, and tea.
For other meals, guests may opt to bring their own food or make use of the kitchen facilities, or have food prepared by the caretaker at an additional cost.
Amenities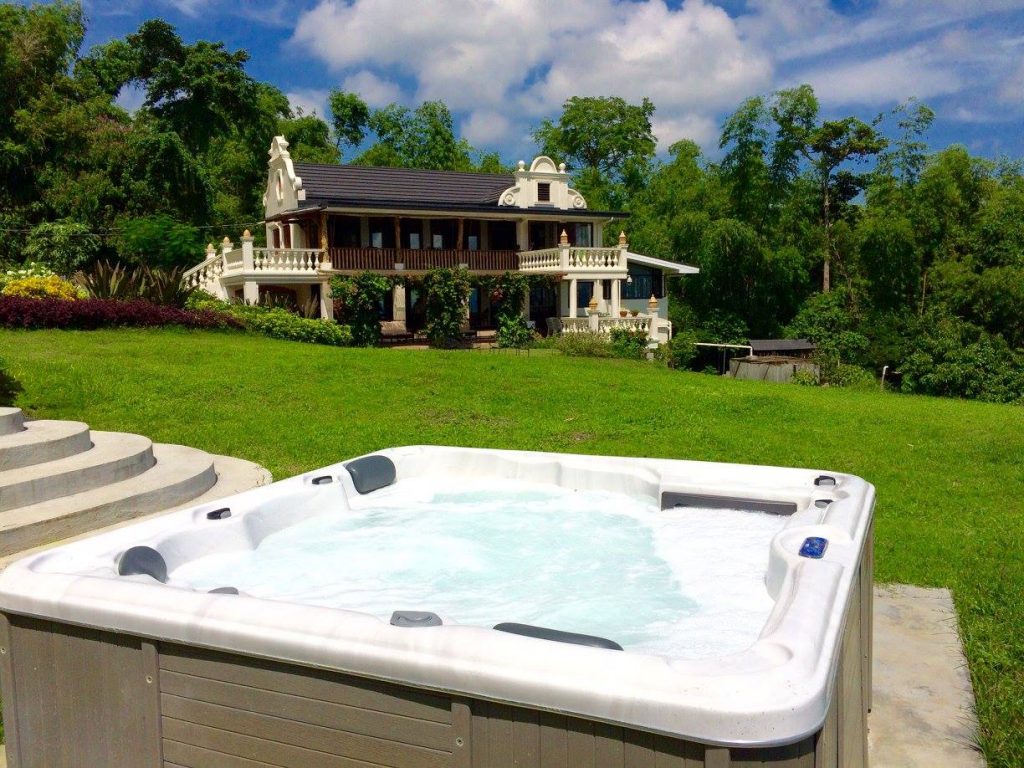 Guests are free to use house facilities, including a 2-level pavilion and a jacuzzi overlooking the lake. The area also has a hidden bamboo garden and plantation adjacent to the house, which guests are free to roam around and explore on leisurely walks.

For outdoorsy adventurers, there's even a private trail leading down to the lake. Although steep, a hike down the rough trail can take guests down to Taal Lake, where they can swim and enjoy the views of the lakeside from a different perspective, minus the usual tourist crowds.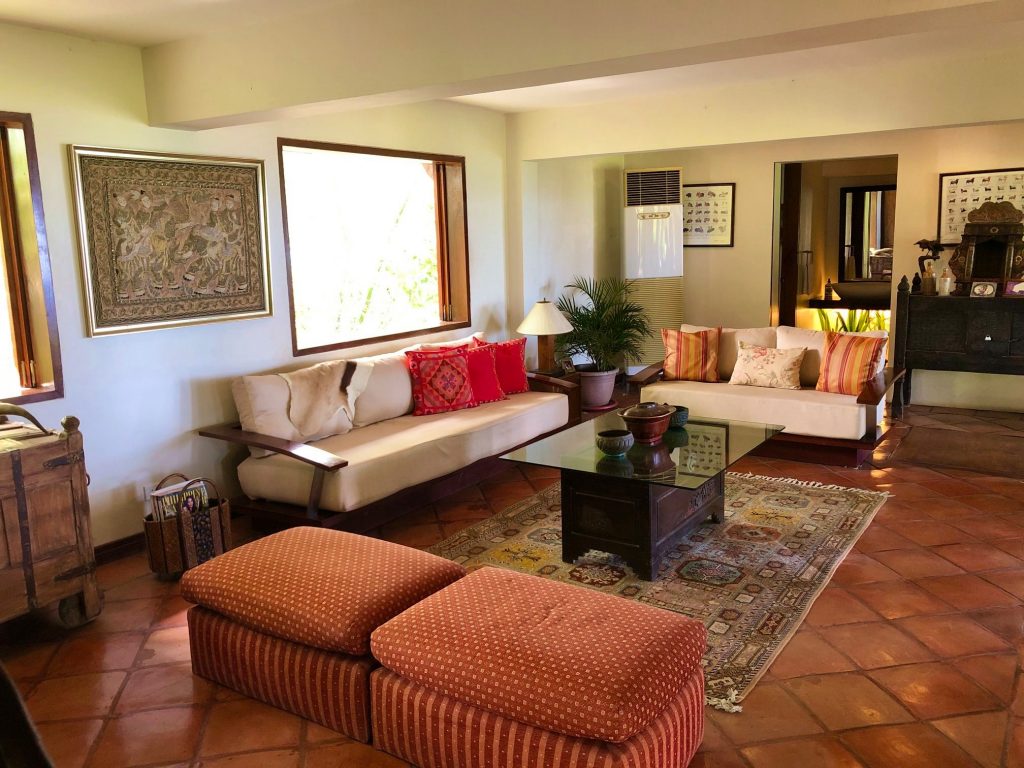 The property's gazebos and open balconies provide stunning, postcard-worthy views from every vantage point. The pavilions, right under the lush trellis and flowers, are perfect for those al fresco romantic meals.
The outdoor jacuzzi, overlooking Taal Lake, is a draw in itself. Just imagine chilling out here during sunset with a glass of wine!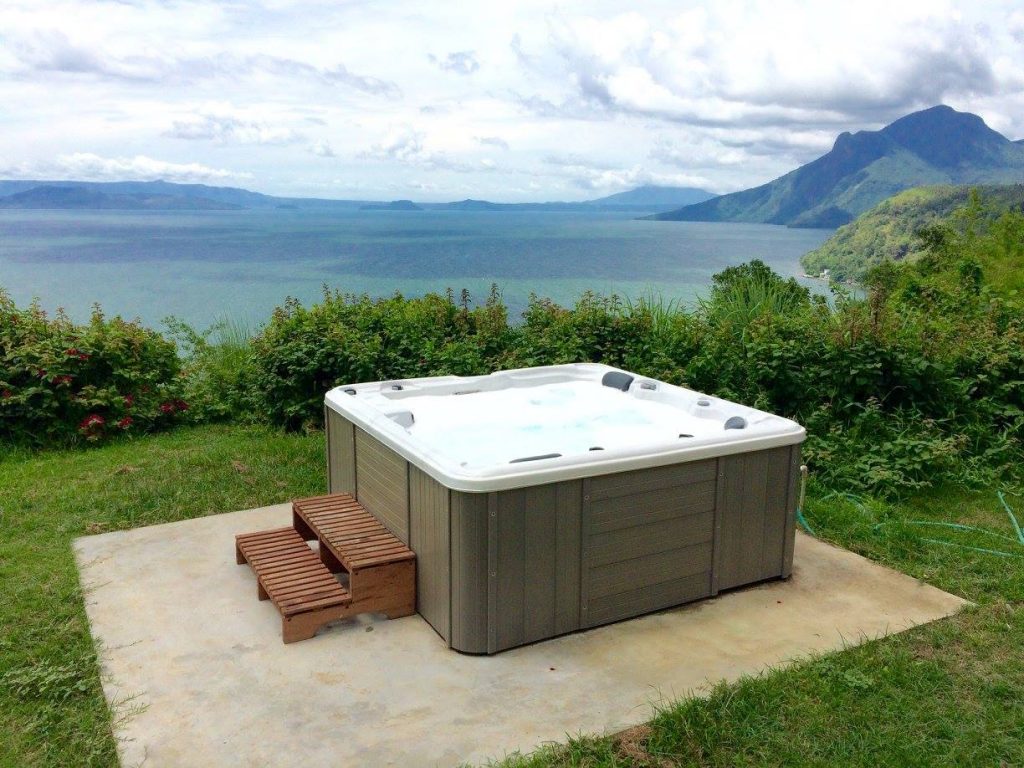 The property is a great option for couples looking for romantic getaways. The farmhouse offers an amazing venue for location prenuptial photo and video shoots because of its romantic vibe.
Ataalaya Farmhouse might be just the venue you need for private functions like company retreats, small conferences, reunions, team building, weddings, birthdays, and more.
Reminders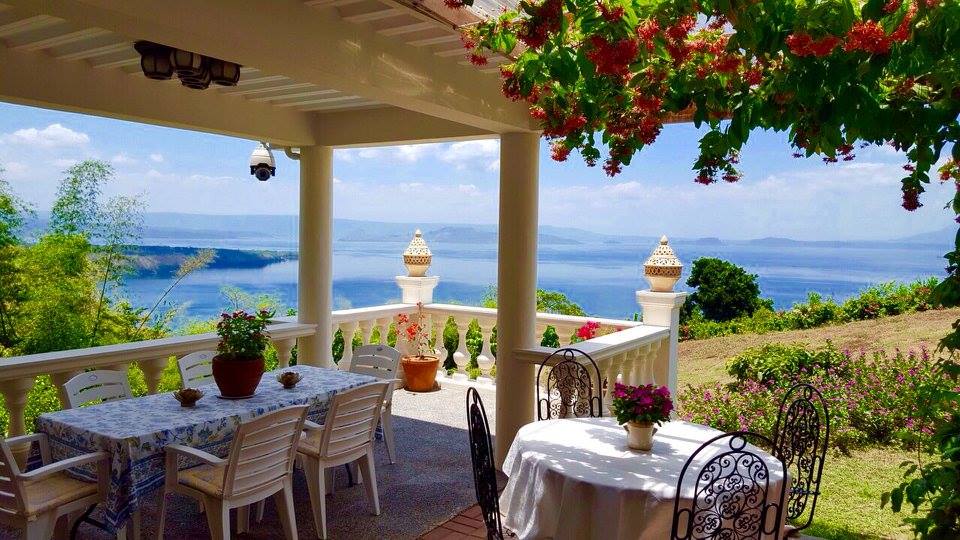 Getting to this secluded sanctuary requires private vehicles, and the house has a garage that can easily fit 5 cars, with more available parking space across the property.
The area is surrounded by lush, virgin forests and is located in a small town away from the busy urban cities. Recommended sites and activities nearby include tours to Taal Heritage Town, Anilao diving and snorkeling resorts, Mt. Maculot, and boat trips and hiking to Taal Volcano and Lake.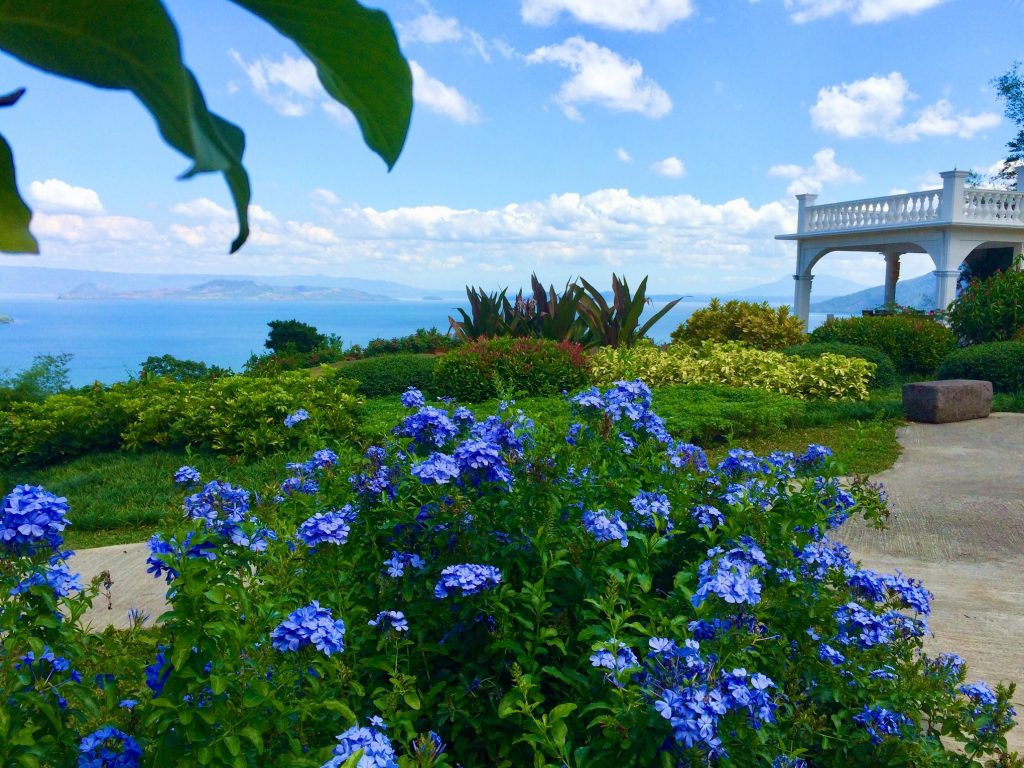 The property is overseen by a caretaker who lives in the premises and who can be of assistance, should the need arise during the stay of guests.
To adhere with health and safety measures, guests need to comply with Airbnb's social distancing and other COVID-9 related guidelines for future stays.

The Essentials:
Business name: Fabulous Taal Lake Views – Ataalaya Farmhouse
Address: Brgy. Sta Cruz, Alitagtag, Batangas
#Airbnb #Airbnbs #AirbnbBatangas #AirbnbsBatangas