February 14 is popularly known as Valentine's Day, a day where you spend time with your SO and show them how much they mean to you. However, for OPM lovers, this day means that they get to listen to their favorite bands live at the UP Sunken Garden.
UP Fair Cosmos, which will be held on Valentine's Day, features a galactic theme. You may notice this with all the heavenly bodies and their ever-present mascot, Cosmo, appearing in their publicity materials.
The Bands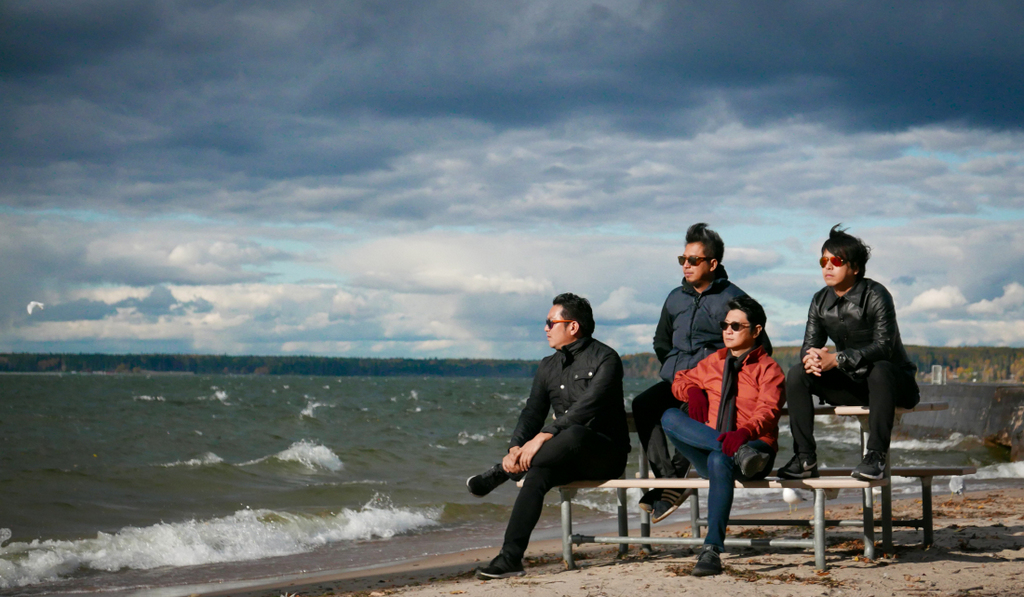 This out-of-this-world production will headline some of OPM's most well-known bands, most of which we grew up listening to. Some of the bands that you can sing along with live when you attend the event are Orange and Lemons, Hale, Moonstar88, Mayonnaise, and Itchyworms.
You can also get to see up-and-coming bands play their songs at this event. Listen to groups like Munimuni, Lola Amour, She's Only Sixteen, and Leanne and Naara and discover new tunes that just might become a part of your go-to playlist.
Concert for a Cause
Aside from headlining well-loved and newer OPM bands, UP Fair Cosmos also aims to promote a cause that they also stood up for last year.
UP Fair Cosmos's organizer, UP Junior Marketing Association (UP JMA), together with the UP Student Council aims to empower individuals, regardless of their gender and sexuality, through the influence of music. They stated that they will promote this advocacy for equality among women and members of the LGBTQ+ community and they aim to eventually achieve the highest level of equality: emancipation.
Cosmic Merch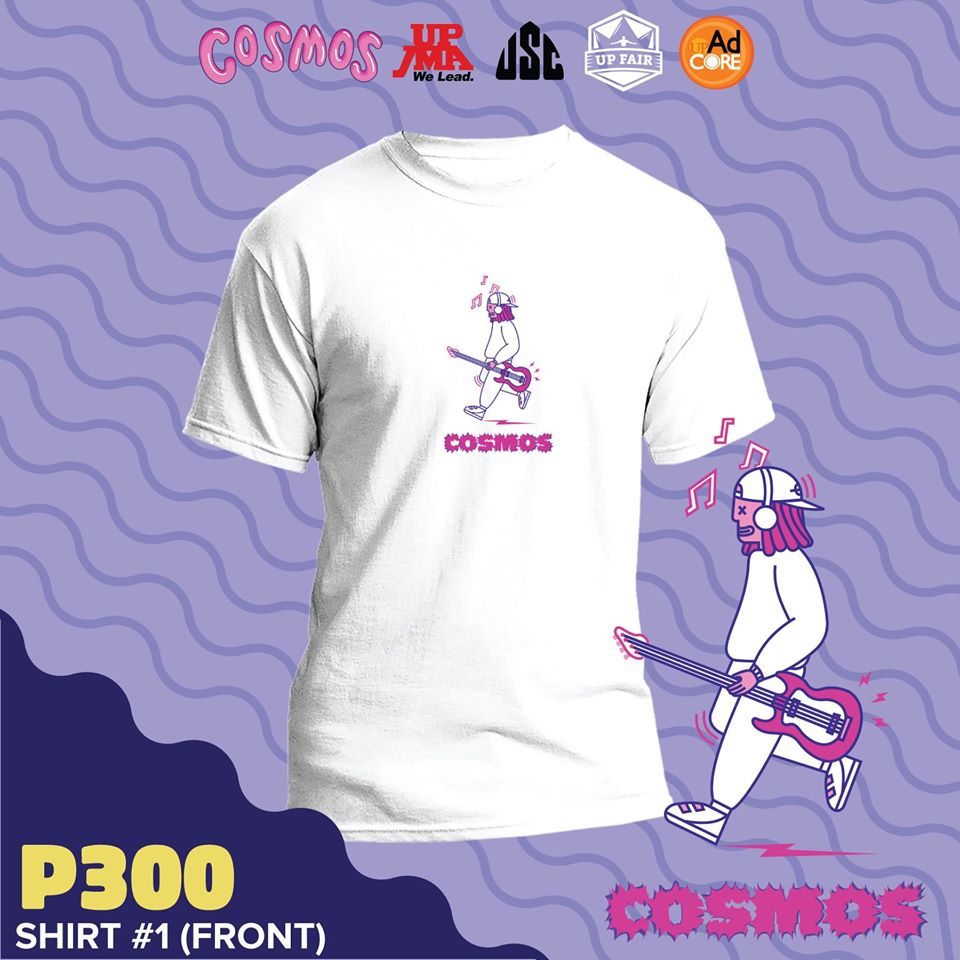 Show off your galactic style with UP Fair Cosmos's merchandise. They offer shirts that feature beautiful and quirky designs, which is perfect for the event's theme. You can also get to purchase tote bags and bucket hats to complete your look.
They also offer items that you can give your SO or buy for yourself. They have neck pillows, enamel pins, stickers, postcards, and foldable fans for sale. If you're thinking of getting multiple items for you, your SO, or friends, save money by getting their merch bundles!
Gastronomic Food and Other Fun Stuff
The experience of going to a fair wouldn't be complete if you do not get a taste of the delicious food being sold. From burgers, burritos, and shawarma, to takoyaki and fishballs, UP Fair Cosmos has it all for you.
Some of the stalls present in the past few years were Rodic's Tapsilog and Arki Vickie's Siomai and Pantea. Simple Line's milk tea and Icelavie's signature drink buckets were also spotted in the previous years to give fair goers their sugar dose. Who knows? You just might find them at UP Fair Cosmos this year!
There are also stalls that offer other things aside from food. Browse through the shops and you might just find a necklace, hat, or bag that you would like to take home.
Last but not the least, make sure to ride at least one attraction before the night ends! The rides present in the event – such as ferris wheel, Anchors Away, Flying Fiesta, and Octopus—will surely give you a thrill like no other (and would probably keep you awake longer).
The Essentials