Angono has forever been called the Philippines' art capital. But its growing food scene can't be discounted either. A mere one-and-a-half hour drive up north to this artsy town in Rizal uncovers a gastronomic finds that reveal just how diverse, hip, and rich Angono truly is.
Here are some of Angono's most outstanding tastemakers.
Wings on the Go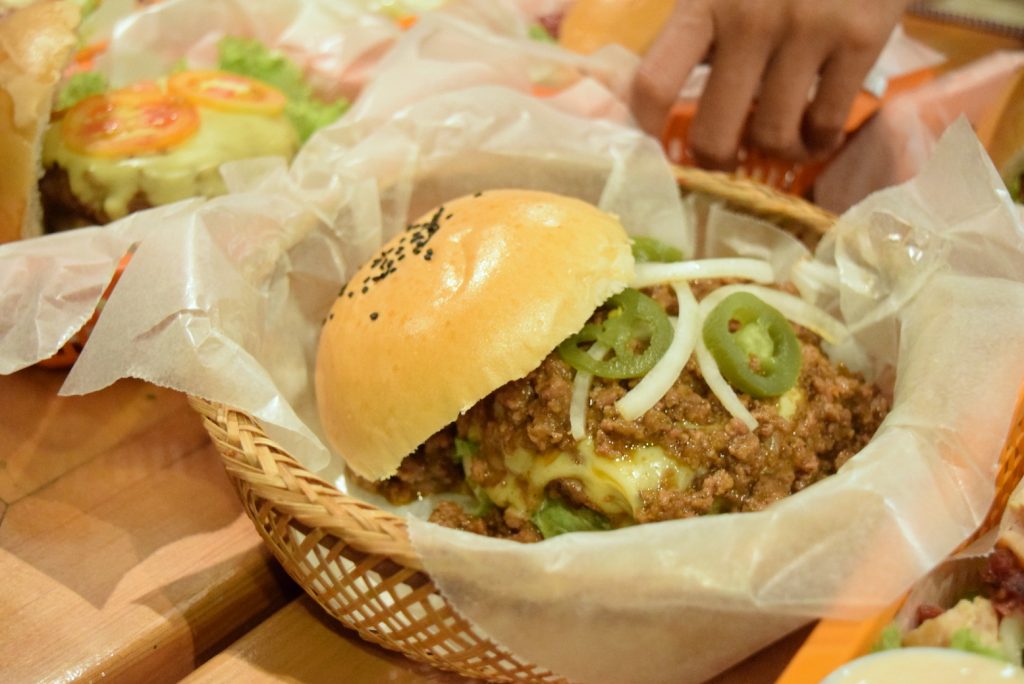 Though established only in 2014, this former home delivery-service-turned-resto outfit is wildly famous in Angono, especially with students and young professionals, thank to its super affordable mojos and Buffalo Wings. The deep fried wings are coated in a signature sauce, which can be mildly zesty or extremely spicy depending upon request.
Mexican cuisine lovers are in for treat too, with bestsellers like El Nacho and Chili Cheese Fries, both smothered with special cheese sauce and other yummy toppings. Pizza fries and regular fries are also available.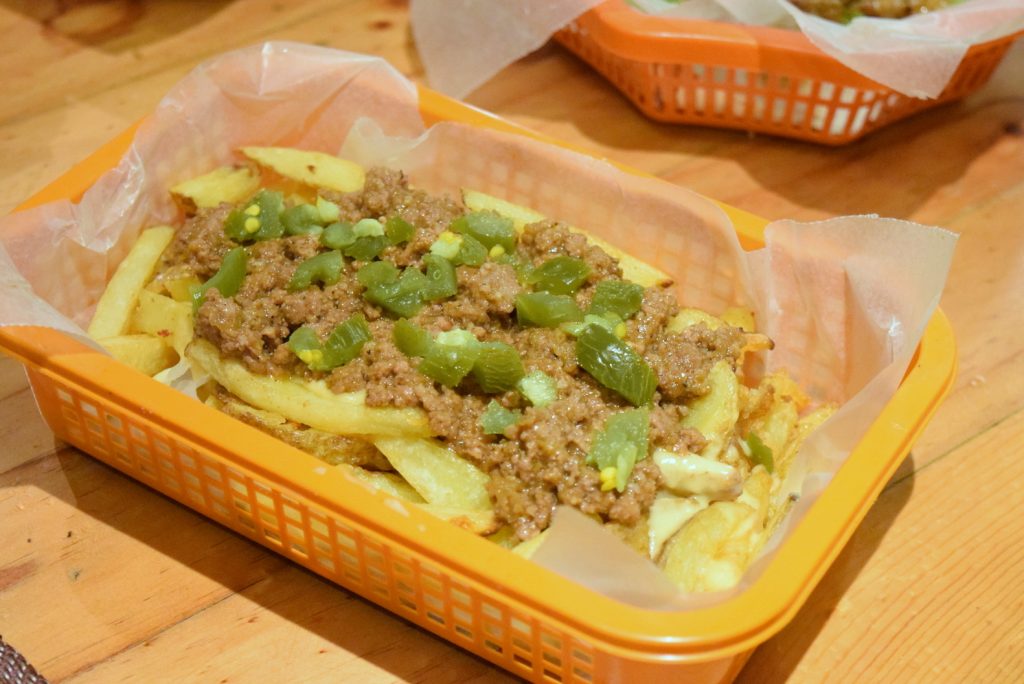 But Wings on the Go's other rockstars are its burgers. These grilled, freshly made sandwiches combine soft buns, 100 percent beef quarter pounders, and organic ingredients. There are 10 different burgers: Rock N' Roll is drizzled with peanut sauce, Latino is packed with Chili Con Carne and jalapeno, and Belly Flop contains BBQ sauce. For the less adventurous palate, classic and deluxe burgers are available.
You can also have grub delivered to you for a nominal charge.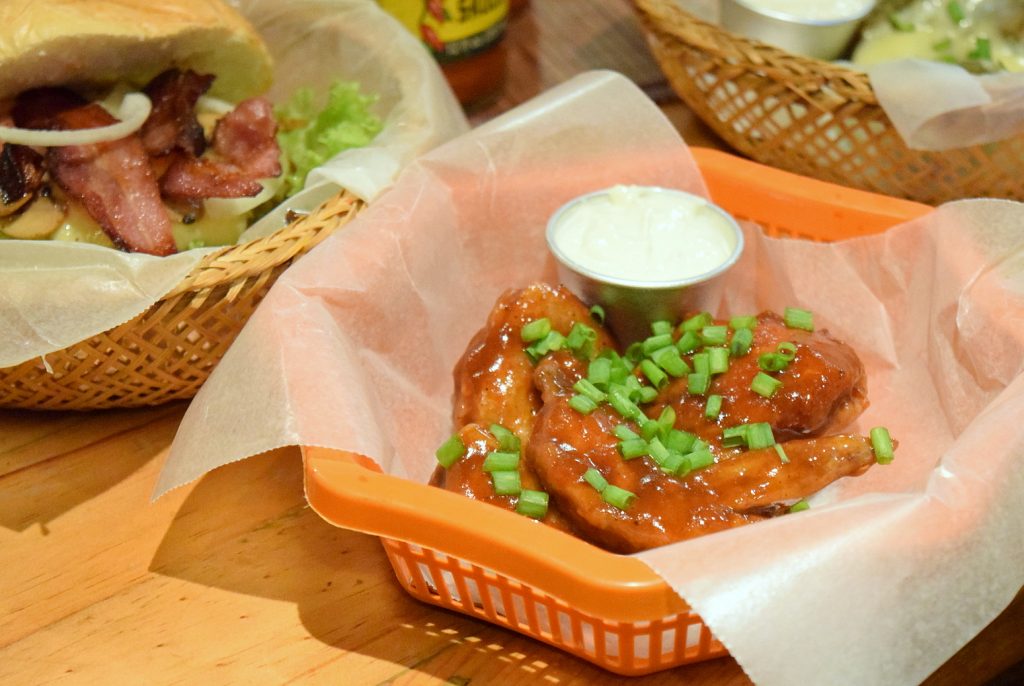 The Essentials
Kim Is Hungry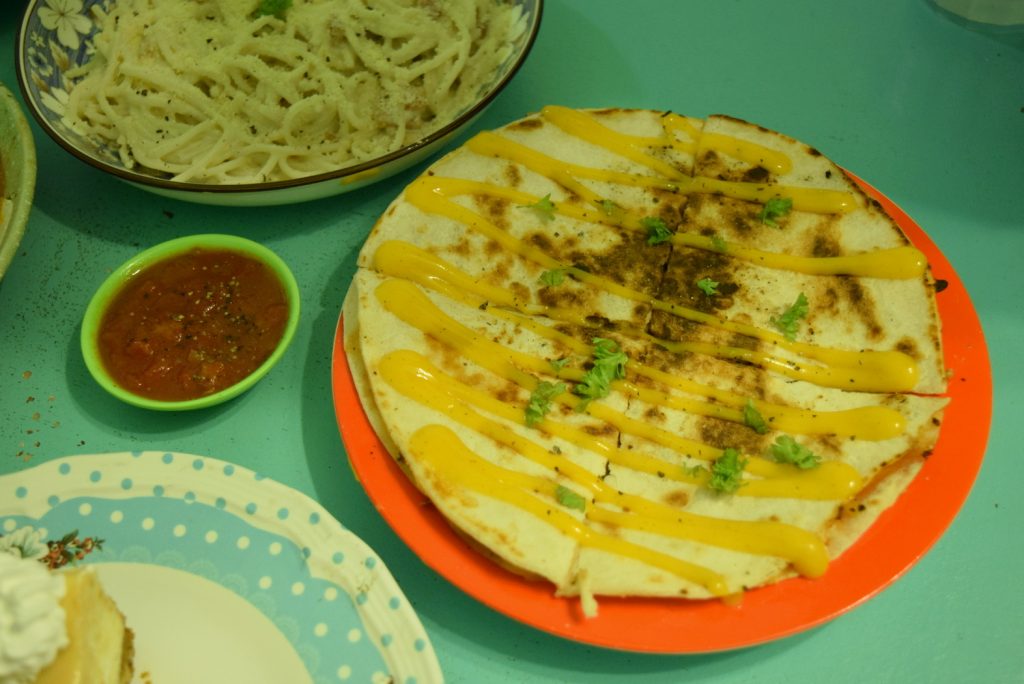 Just around the Angono Town Plaza lies pastel-themed café, Kim is Hungry. A hit among teens, it's well-known for cheesecakes, which come in five variants, including green tea, blueberry, and Oreo. The crowd drawer though is Ferrero cheesecake. There are over 10 dense cupcake flavors too, from Salted Caramel and red velvet to Banana Nutella.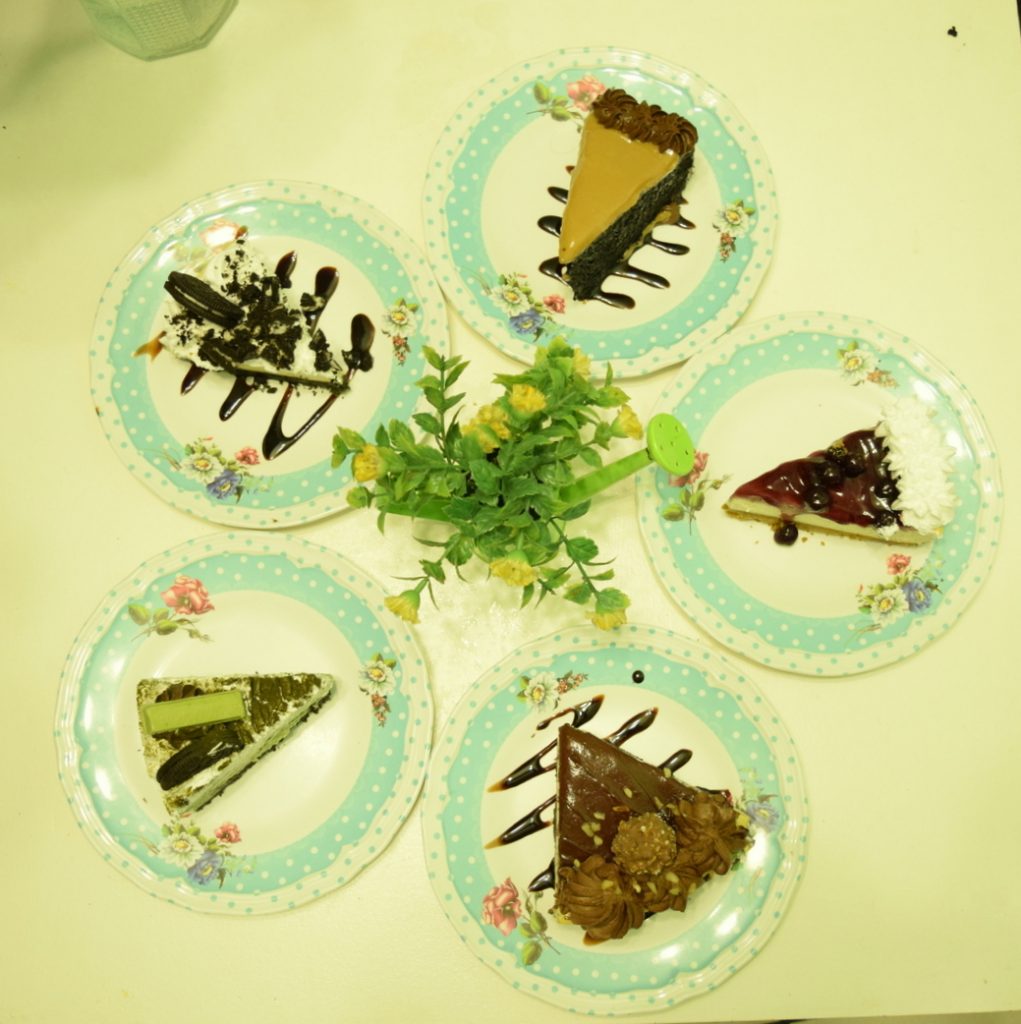 Kim is Hungry also serves delicious Italian favorites like lasagna and carbonara, which, like their cakes, are generous enough to feed two.
The Essentials
Lava Mocha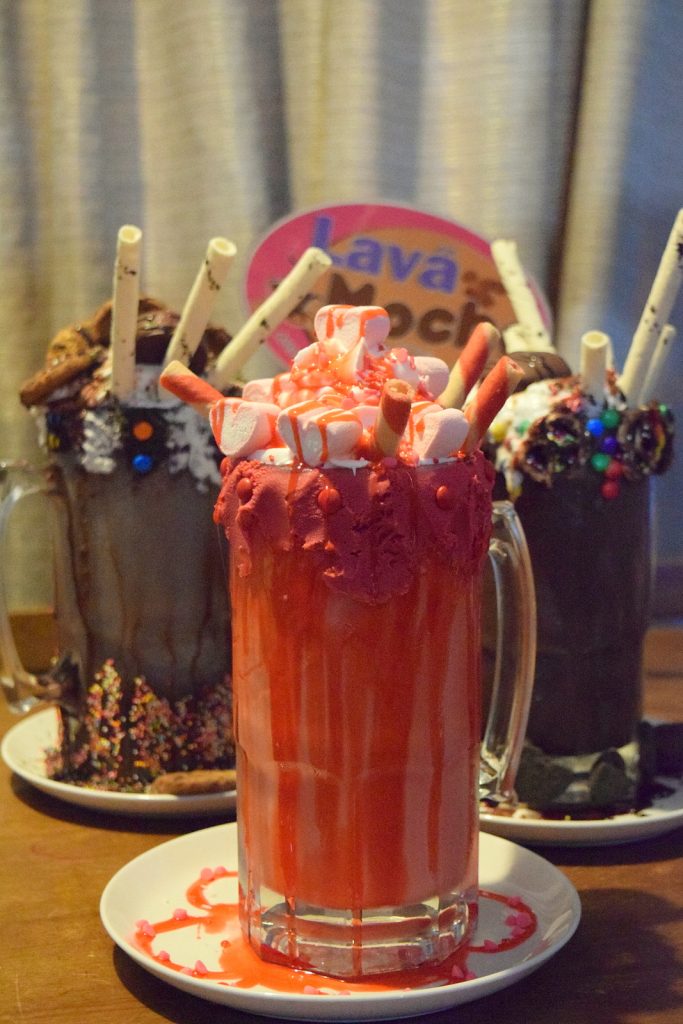 You probably know about Angono's Higantes Festival. But do you know there's also a Higantes Frappe in Angono?
Created by student-friendly café Lava Mocha, the 1- liter Higantes Frappe (P280) is a mugful of flavor. Available in cookies and cream, strawberry, and chocolate flavors, this frappe is served overflowing from the mug. If you like doing it DIY, ask for the DIY Frappe (P180). Choose eight different toppings, from mallows to wafer sticks, and place it on top of the frappe! Both frappes are good enough for a party of four.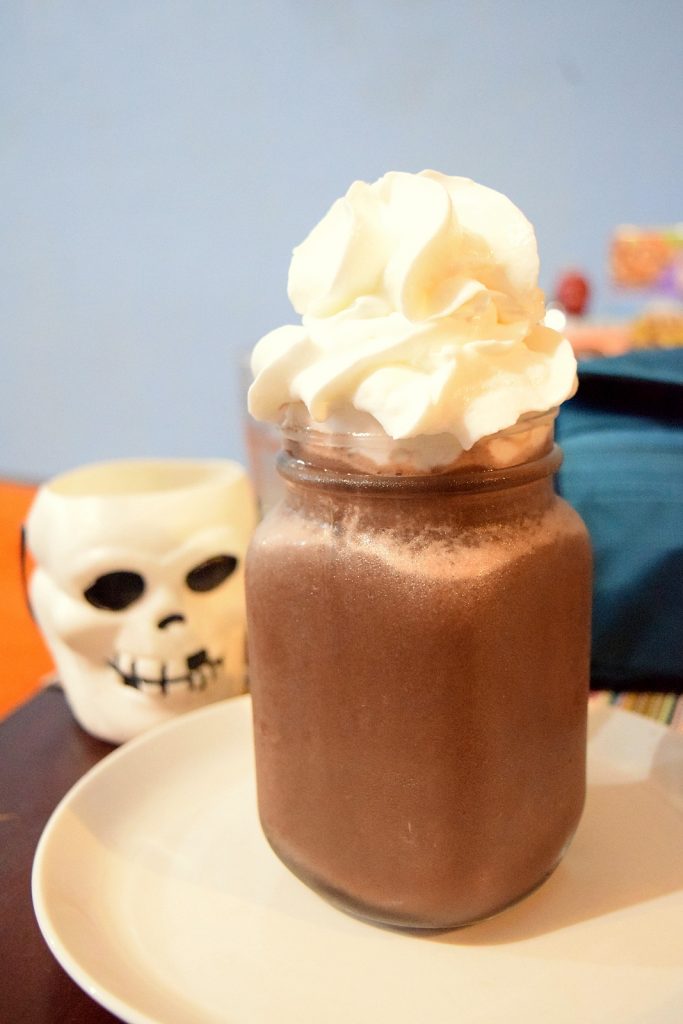 Snacks, Filipinos dishes, and breakfast meals, which are also good for sharing, are available at affordable prices.
The Essentials
Balaw-Balaw Restaurant and Art Gallery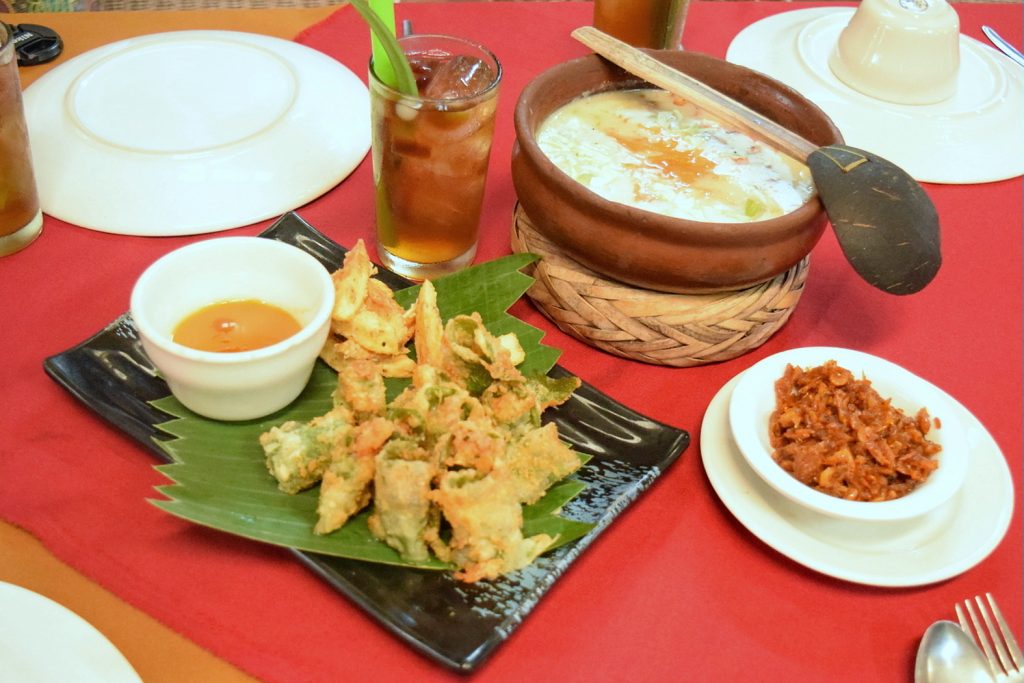 Created by renowned artist Perdigon Vocalan and his wife, Luzvimin, Balaw-balaw is a unique three-story establishment that offers exotic fare downstairs, and art pieces – including sculptures and paintings – by Perdigon himself on the two upper floors.
Among the unconventional dishes served in this 34-year old restaurant are ginataang kuhol, sinabawang balut, and soup # 5 (milky soup made with cow testicles), which surprisingly tastes wonderful, resembling hot sopas.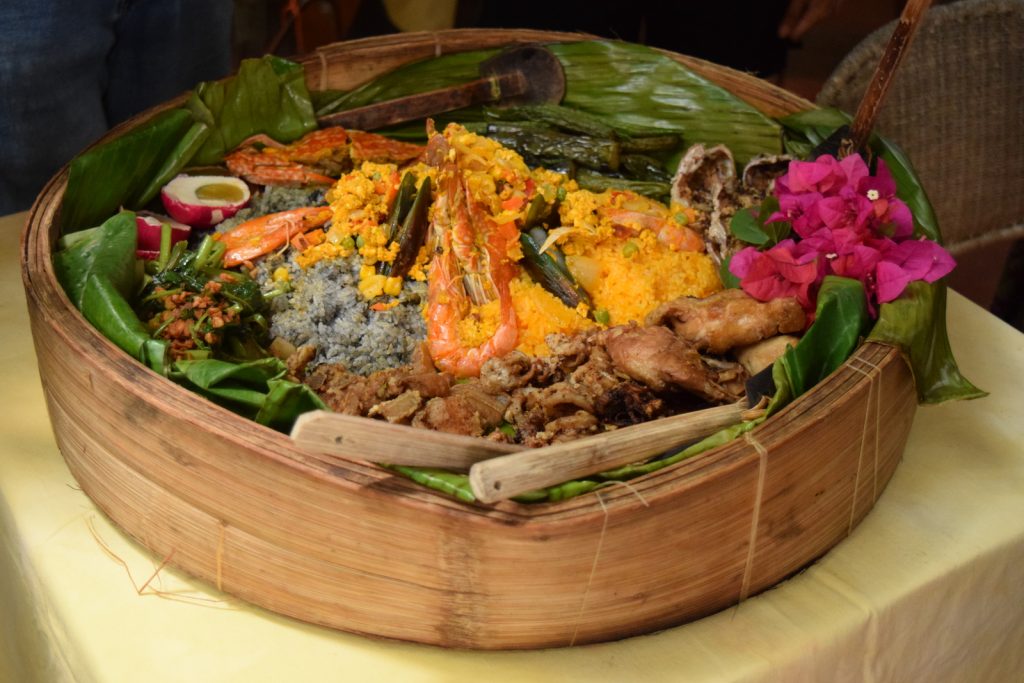 Don't miss the minaluto too, a good-for-sharing bilao meal that's unique to Balaw-balaw. Combining rice, salted egg, crustaceans, vegetables, fried pork, and fried chicken, this meal was inspired by the olden farmers of Rizal, who used to bring such dishes to farms to share with other folks.
The Essentials