Smartphone apps nowadays simplify the way we travel, so we'll never worry about choosing a restaurant to dine in or booking our next destination. These apps afford individuals an outlet where they could share their stories with everyone, aside from social media websites. Today, apps like Yelp, TripAdvisor, Booky, and Klook help us locate sought-after establishments, tourist spots, and other leisure troves.
But have you ever wondered if there's an online platform for travelers that promotes further engagement and exploration?
Lucky for us, there is! It's called Lemi, and it's a mobile app developed by a travel tech company based in Hong Kong. Since 2015, it has been helping explorers have holistic adventures globally. Surprisingly, this app has already been on the Philippine market for two years.
Unlike other mobile apps, Lemi is like a kaleidoscope where one could see the world in "different perspectives." Curious about Lemi? If so, here are some facts that you should know about this platform.
It's available on both iOS and Android.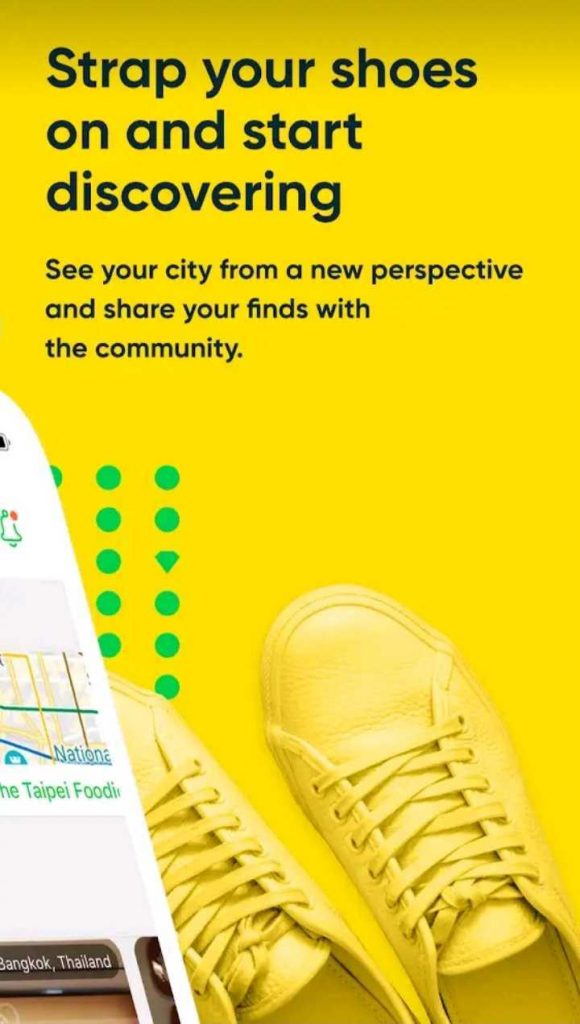 You need not worry whether you're using an Apple or Android device, because Lemi is available in both operating systems.
App size isn't a major issue too. Lemi is only approximately 75 MB on iOS and 52 MB on Android. Lastly, it's free and without pesky ad prompts every now and then.
It lets users to engage, share, and explore.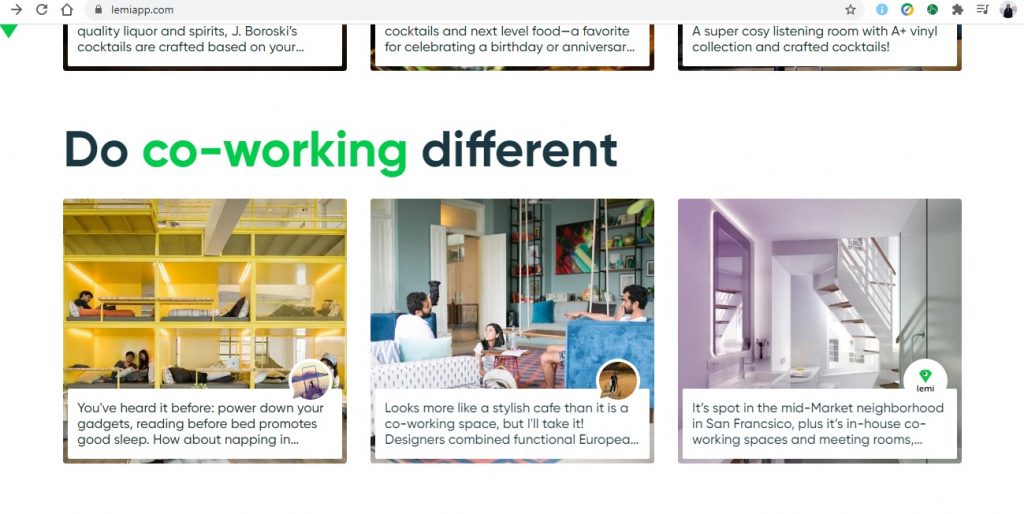 This is where the fun begins. As a social sharing platform, you'll be able to share with other users travel entries every day, talk to other people, and discover other areas you didn't know exist.
You can curate content with the help of Lemi's unique list feature. It's like designing your e–catalog that contains photos of breathtaking sceneries, fancy bistros, shops, art galleries, or anything related to retail, travel, art, or dining. Write catchy titles, descriptions , and other essential information on your list to make it more personalized.
You can also share your lists with friends or follow other people's lists. Lemi encourages users to create automated hyperlinks for their lists, letting everyone spread them outside the platform. This way, you're not only flaunting your lists but also promoting the places or establishments in a specific area.
It lets you learn fantastic rewards and badges.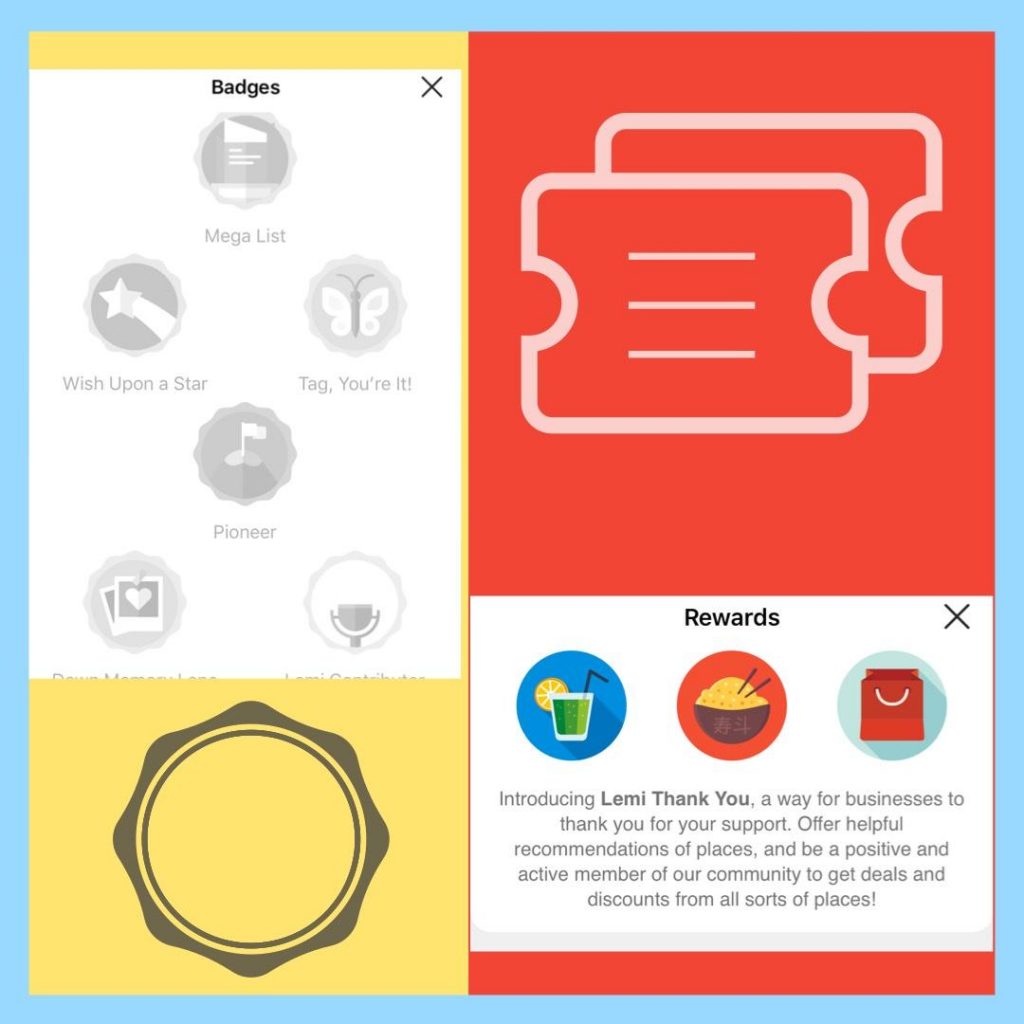 Patrons can obtain online vouchers with Lemi's Lemi Thank You. By leaving recommendations on a specific place, you can get e-vouchers that you can use to purchase goodies for a discounted price.
Aside from vouchers, you can also collect badges. There are a total of 22, and you can easily unlock them in the profile section. For a user to win a badge, her/ his post should aim to complete the requirement that's associated with that certain badge. Lemi Get Started, Lemi Contributor, Down Memory Lane, and Mega List are the names of some badges that you can acquire on the app.
It helps business owners.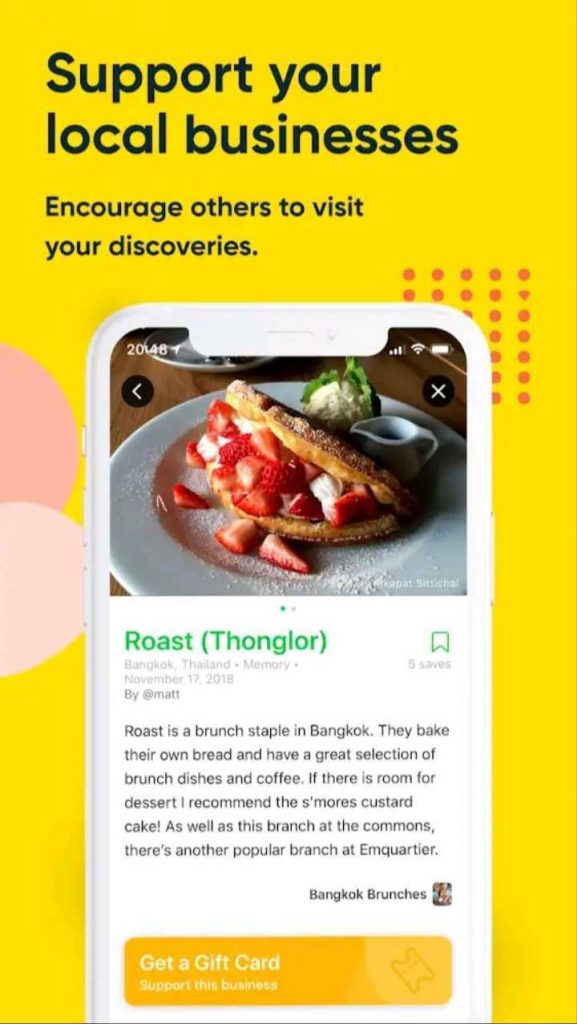 Lemi doesn't emphasize on exploration alone. The other goal of the company is to uplift the local industry. Through reviews and recommendations, local establishments featured on the app can get a boost in online exposure.
To extend support and promote their cause, Lemi recently put up an initiative to help all owners who were badly affected by the global recession. They launched the Lemi Coupon campaign a few weeks ago. Lemi included a worldwide digital coupon service where people can purchase coupons from their favorite stores.
These coupons, when bought, will be converted into store credits. Users can opt to use the coupons for themselves or give them to other users as gifts. It's a small yet effective way to help businesses generate a decent amount of revenue.
With mobile apps like Lemi, traveling is made more convenient and redefined.